03/01/2019 | 12:00 AM
Celebrate Iceland's Beer Day on March 1
There's a celebration taking place in Iceland this week, and it's one that makes our visitors quite curious. Beer Day is celebrated on March 1, and it marks the day in 1989 that beer became legal again in Iceland, after a ban that lasted 74 years.
Some History
A nationwide referendum in 1908 saw a ban on all alcoholic drinks, which came into effect on January 1, 1915. Within a decade red wine had been legalized, followed by spirits in the 1930s. But beer remained illegal: the ban stemmed from a social perception by Icelanders that beer was particularly tempting for young people, who could be susceptible to drinking in heavy quantities.
However, travel become much easier in the 1970s and Icelanders were enjoying beer abroad. This contributed to a growing demand in the 1980s for the ban on beer to be overturned. On March 1, 1989, Iceland's government voted to permit the sale of beer, ending 74 years of prohibition.

Today's Beer Scene
Since 1989, there's been a considerable amount of beer consumed in Iceland, and in the past decade Iceland has begun making its own waves in the art of brewing. There's been a huge rise of microbreweries across the country, all busy crafting and championing new Icelandic ales.
To celebrate Beer Day, we want to provide some tips on Iceland's brewing landscape through recommendations from our staff, with advice ranging from best-loved beers to unique Icelandic beer experiences:

Sample beer from a geothermal brewery
"Iceland has some great breweries but there is one that solely relies on the energy produced by the geothermal process. Drive to Reykjadalur and hike up to the hot springs with a couple of good beers and take a bath in the warm water, enjoying a cold beer amongst the breathtaking scenery. Afterwards, visit Ölverk in Hveragerði, and enjoy the samples of some great beers from their geothermal brewery and fine premium wood-fired pizzas."
- Ásgeir Einarsson: Digital Business Development, Icelandair (Ásgeir also brews his own beer at home)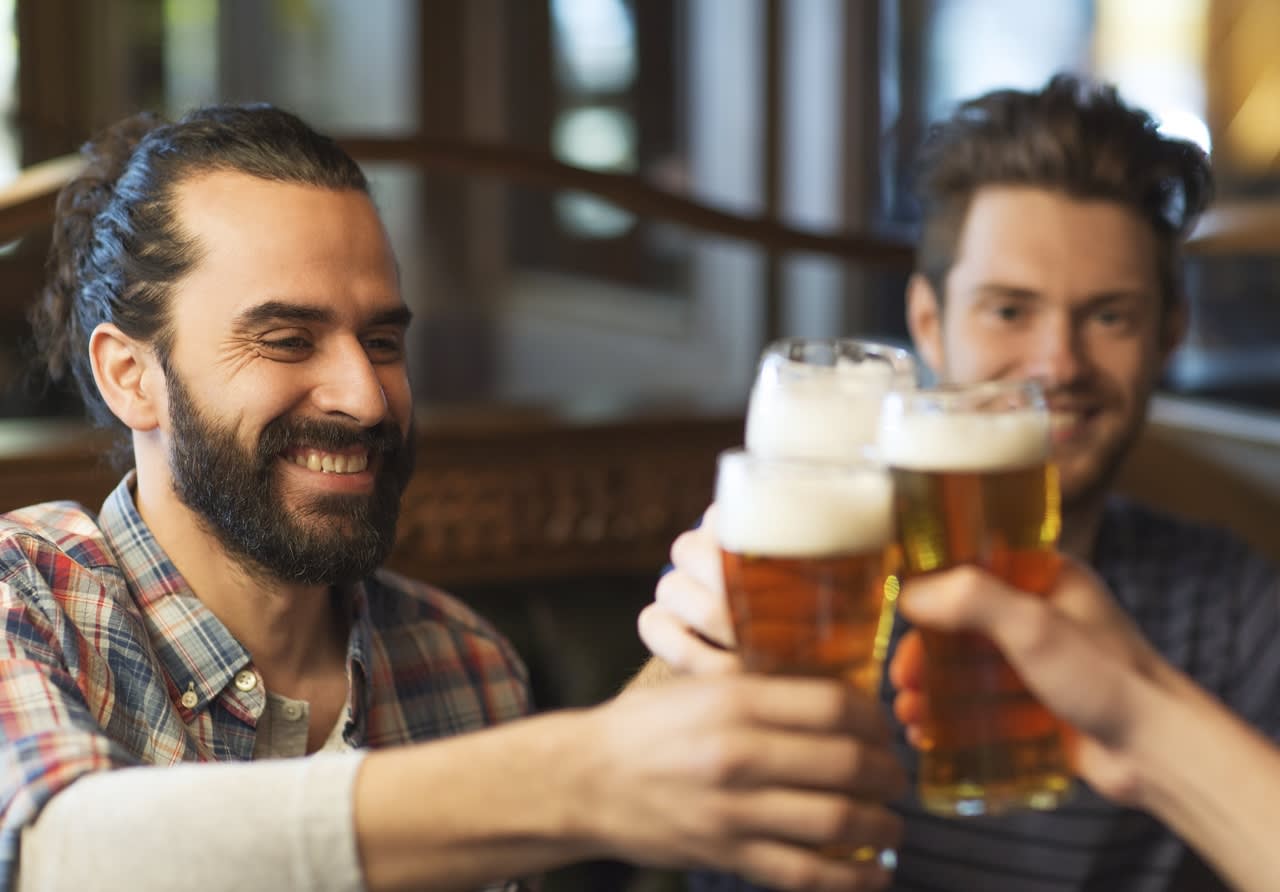 Enjoy seasonal brews
"When visiting Iceland, you have to experience two beers that are at opposite ends of the scale but offer the taste buds so much. One is a summer brew from Einstök called Arctic Berry Ale with aðalbláber (bilberries) that's incredibly refreshing and best served after or during a beach volleyball match with your friends in the midnight sun. The other is for the colder days of Christmas and comes from Bruggsmiðjan Kaldi. It's simply called Jóla Kaldi, a reddish caramel lager. It's a great beer to enjoy with company and share stories over a good glass of it."
- Huginn Ragnarsson: Business Intelligence Specialist, Icelandair
Track down game-changing IPAs
"With the growing culture of Icelandic breweries, there are none better than Malbygg brewery, which is doing great things at the moment. They have changed the IPA game in Iceland by offering super-fresh hazy IPAs and kettle sours. They do not have a taproom yet, but their brews can be found in various craft bars in Iceland and in wine stores. It is without doubt a must-find beer while visiting Iceland."
- Jón Skafti Kristjánsson: Marketing Director, Icelandair
Savor an Icelandic stout
"Sampling some of Iceland's finest craft beers is a must during your visit to the country. While taste varies from person to person, there are definitely some that stand out for the taste buds. If you are a stout person, then the imperial stouts of Borg Brugghús are something to savor, Surtur is a great example of barrel-aged goodness. Additionally, Malbygg brewery's Kisi (English: Cat) is a juicy and tasty New England pale ale with Mosaic, Simcoe and Citra hops."
- Ásgeir Einarsson: Digital Business Development, Icelandair
Soak in a beer bath
"If you want to try something different there is a beer spa in North Iceland, close to Akureyri, where you can lie in a bathtub for 25 minutes, filled with beer, water, hops and yeast. After that you go into a relaxation room for another 25 minutes. This treatment is supposed to be both cleansing for the skin and have a positive effect on your health."
- Jón Skafti Kristjánsson: Marketing Director, Icelandair
Top bars when visiting Reykjavík
"There are a number of recommended bars to experience the variety of craft beers available in Iceland through the development of microbreweries. Skúli Craftbar is a comfortable place to sit down to drink beers with friends and chat, with 14 beer taps and regular beer events. MicroBar kind of started it all, by being the first real craft beer bar in Reykjavík. They offer a lot of local selection and also showcase the Gæðingur brewery."
- Jón Skafti Kristjánsson & Ásgeir Einarsson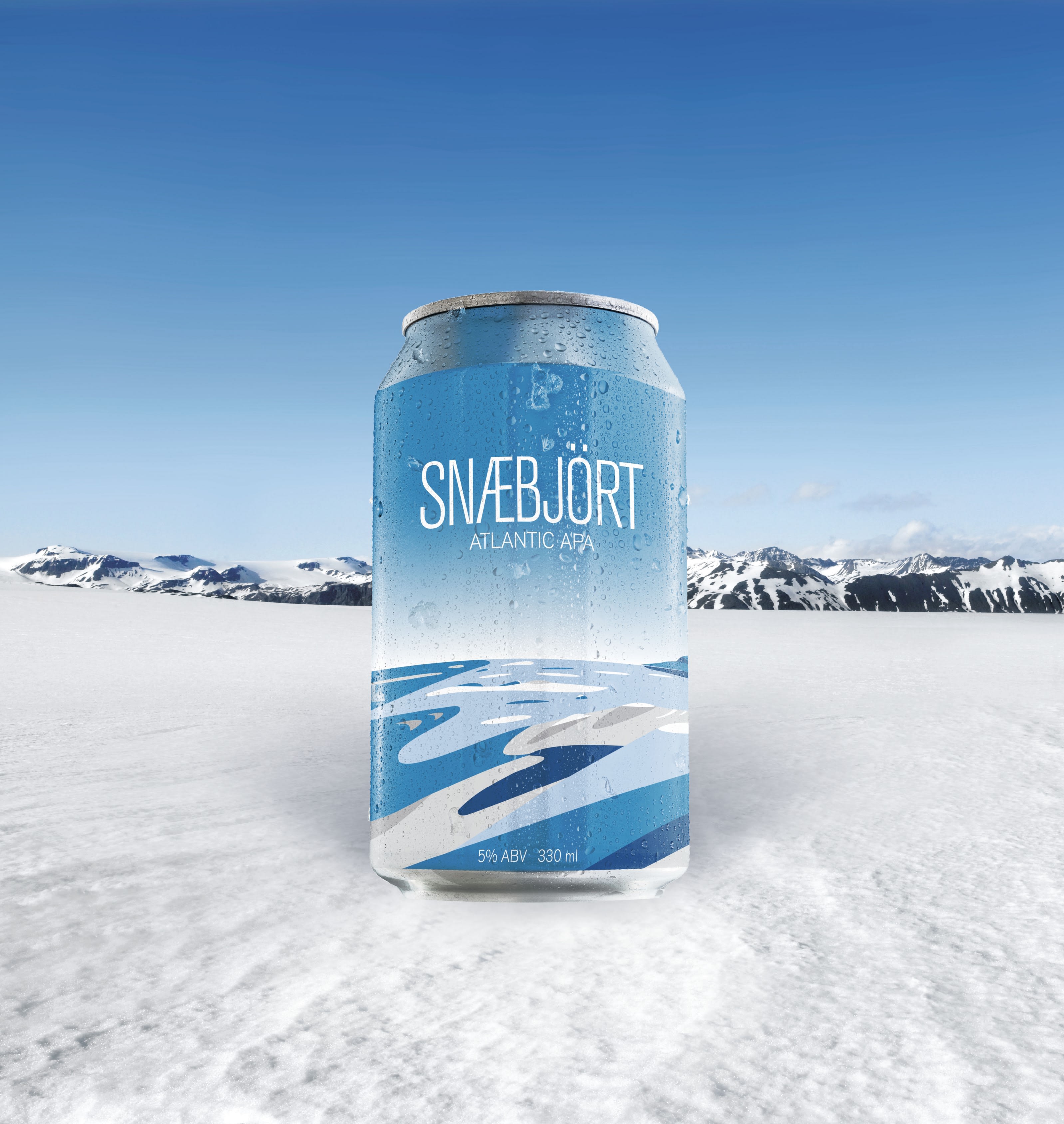 Sample Icelandair's own beer
Icelandair has joined the ever-growing beer-crafting landscape! We recently launched our own onboard beer: Snæbjört (pronounced sny-be-ert), inspired by Icelandic winter light and providing passengers with a unique chance to celebrate this season.
Named after the lovely glow of the Icelandic snow, the pale ale possesses a light gold color which aims to celebrate the snowy season and the glimmers of light that manage to illuminate the Icelandic darkness.