10/17/2019 | 5:00 PM
T​apping into a global brewing trend
A brewery tour of Iceland, 30 years after the end of the beer ban.
Learn more about the history of the Icelandic beer ban.
From horseback riding to cave diving, puffin watching to hot spring soaking, Iceland has turned itself into a popular vacation destination. Until fairly recently however, beer tourists didn't have much to entice them to this island nation in the North Atlantic. In fact, 2019 marks only 30 years since Iceland legalized the sale and consumption of beer with over 2.25% alcohol, ending nearly eight decades of a curious and narrowly defined type of prohibition. Things have changed considerably, however, particularly in the last few years.
The first Icelandic craft brewery, Bruggsmiðjan, which produces the popular Kaldi, didn't open until 2006, and as recently as 2015 there were only seven small breweries nationwide. Today, nearly 30 beer companies dot the countryside, with the highest concentration in greater Reykjavík. There's Ölverk Pizza and Brewery in the South, where the brewhouse is powered by geothermal energy; Brugghús Steðja, which gained publicity by making beers with unusual ingredients including smoked whale testicles; and Lady Brewery, one of the newer brands in Iceland, started by two young women in a home kitchen.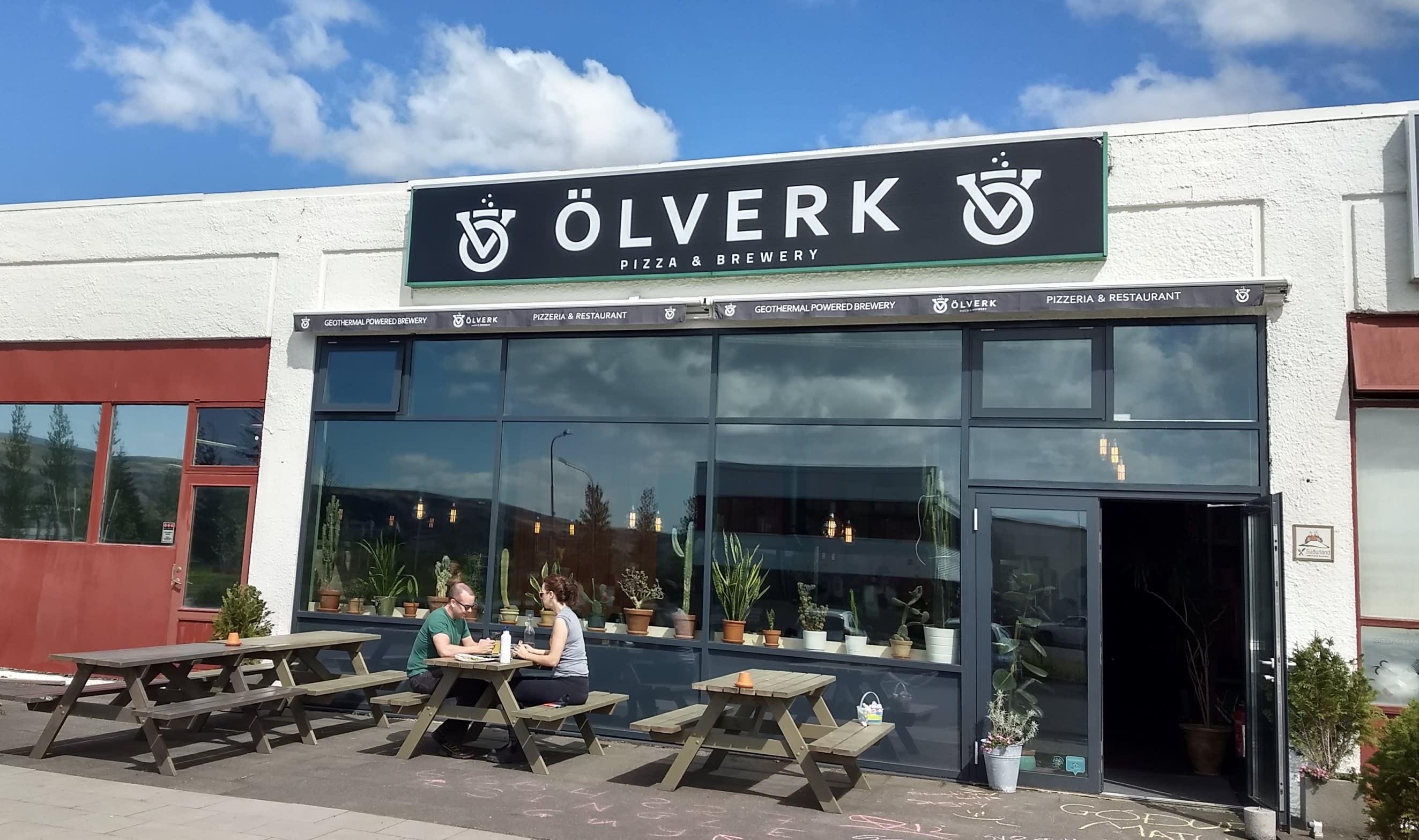 Ölverk Pizza and Brewery in Hveragerði.
"The culture has changed so fast," says Valgeir Valgeirsson, head brewer at RVK Brewing Company in central Reykjavík. "[Craft beer] is quite a new concept. We're just trying to build it up."
Ten taps greet visitors to RVK, along with a British beer engine, traditionally used to serve cask ales. Here, in an unassuming taproom overlooking the brewery's stainless steel fermentation tanks, those with adventurous palates can try everything from a juicy, easy-drinking pale ale with notes of tropical fruit, to a boldly flavored, high-alcohol stout made with coffee and coconut. Creativity is king in this new era of brewing, with the sky as the limit. Valgeir and a number of other brewers around the country have even made sour beers by incorporating skyr, an Icelandic cultured dairy product, into their recipes.
Meanwhile, more than 230 miles (370 km) away in the small but scenic fishing village of Siglufjörður, Marteinn Haraldsson is the proud owner of the country's northernmost brewery, Segull 67. Marteinn, a computer scientist who grew up in town but lives in Akureyri, learned the basics one homebrew recipe at a time, but now produces much larger batches in a former fish-freezing factory a short distance from the popular Herring Era Museum. An amber lager simply called Original and Sigló, an India pale ale, sell best, but Marteinn also makes a Belgian-style wheat beer with coriander and lime peel and a pineapple summer ale—not exactly options you would have had in Iceland as recently as a few years ago.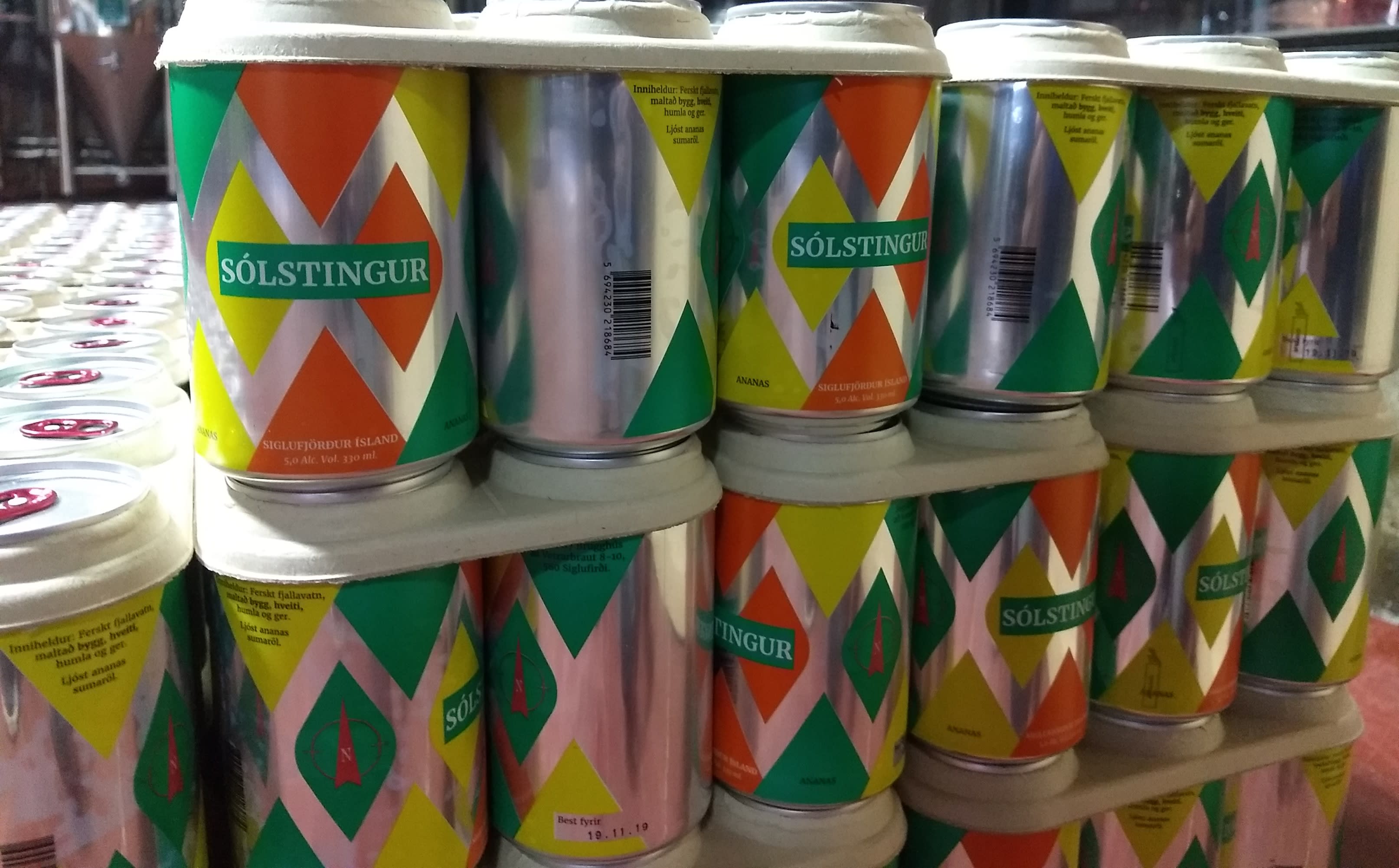 Segull 67's Sólstingur, brewed with pineapple.
For all of the tourists that arrive in Siglufjörður via cruise ship during the summer months, Marteinn talks about the obstacles to being a little business in a remote town of 1,200. "Most of our challenges are getting people to know about us," he says. "We just try to take it one day at a time."

East of Reykjavík, in the town of Hveragerði, Ölverk Pizza and Brewery has successfully gained attention since opening its doors in 2017, by combining complementary passions: wood-fired pizza, and craft brewing. General manager Laufey Sif Lárusdóttir and her partner, head brewer Elvar Þrastarson, don't currently can or bottle any of the beers they make, preferring to serve them on-premise by the glass, pitcher, or tasting flight. Working on a small system enables Elvar to keep the draft list varied and interesting, tempting taste buds with a mild, malty, and food-friendly Altbier alongside a hazy, hoppy, party-in-a-glass imperial IPA like Disco Juice. The couple also typically devotes two of their eight taps to other small Icelandic breweries they admire, like Ölvisholt in Selfoss or The Brothers Brewery on Heimaey in the Vestmannaeyjar archipelago.
"It's really small and friendly," says Laufey of the young Icelandic beer scene. "For other industries it's really weird. But if someone else opened up a brewery here I would say 'Okay, I will be better.'"
Something's brewing, all around Iceland
RVK Brewing Company Fruity sours share space with easy-drinking lagers and hazy, hoppy IPAs.
Brugghús Steðja Sleep on the farm in an insulated cabin at this rural brewery.
Dokkan Brugghús The first brewery in the Westfjords, and possibly the most remote in Iceland.
Segull 67 Brewery Fresh beer, fishing history, and views of Siglufjörður.
Bruggsmiðjan Kaldi Brewery Soak in a beer spa at the country's oldest craft brewery.
Húsavík Öl Expect creative saisons made with birch, rhubarb, juniper, or mint.
Beljandi Brugghús Approachable beers and a rustic vibe inside a former slaughterhouse.
Smiðjan Brugghús Try the baby back ribs cooked in Icelandic stout.
The Brothers Brewery Watch for puffins on the ferry ride to this island brewery.
Ölvisholt Brewery Don't miss the chance to try Lava, a smoked imperial stout.
Ölverk Pizza and Brewery Pair a tasty ale with the surprisingly delicious banana pizza.
Ölverk also hosts the annual Ölverk Beer Festival in Hveragerði in September or October. An old plant greenhouse is converted in a festival venue for a weekend that celebrates Iceland's beer scene (with special international guests, too).

There are many more breweries in Iceland, particularly in the greater Reykjavík area. For a map, check out the Independent Craft Brewers of Iceland page.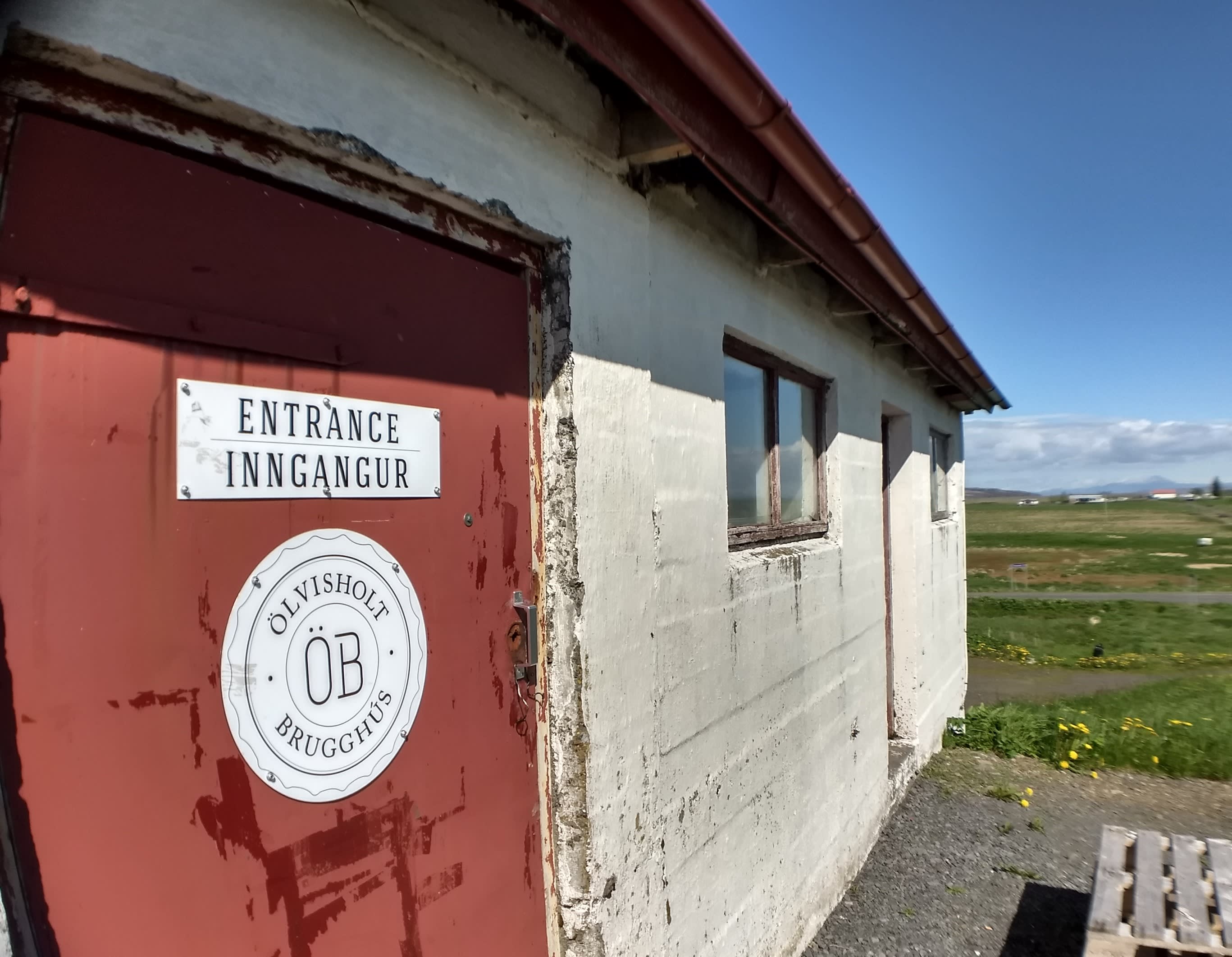 Ölvisholt is on an old dairy farm near Selfoss.
Trip notes
Traveling between North America and Europe with Icelandair, you have the opportunity to add a stopover in Iceland at no additional airfare.
Text and photos by Ben Keene

Author of The Great Northeast Brewery Tour and a contributor to The Oxford Companion to Beer, Ben Keene has judged beer competitions across the United States.
Banner photo: Marteinn Haraldsson of Segull 67 in his nautical taproom.

This article first appeared in the Icelandair Stopover inflight magazine, fall 2019