11/08/2021 | 12:00 PM
Icelandair returns to Antarctica
Earlier this year, we took a nice long flight from Iceland to Troll research station in Antarctica. We enjoyed it so much, we're doing it again!
On Monday November 1, an Icelandair Boeing 757 (TF-FIV) took off from Keflavík Airport, starting a new three-month project on behalf of Loftleiðir Icelandic, the aircraft charter and leasing subsidiary of Icelandair Group.

The aircraft's long journey took it from one end of the globe to the other. It traveled 8,700 miles (14,000 km) due south, where it arrived at its new base in Punta Arenas, Chile, late on Tuesday evening, November 2.
From Punta Arenas the aircraft will fly tourists, hikers and scientists from Antarctic Logistics & Expedition (ALE) to and from Union Glacier on Antarctica through the southern hemisphere summer. Approximately 30 ALE employees from Europe flew with the aircraft from Keflavík last week, and were delighted to see their company's logo newly painted on the aircraft tail.
The first stop on the way to Chile was the Bahamas, where the crew rested, and 30 more ALE employees joined the journey there. Most of these employees will be located at the South Pole for the next 3 three months.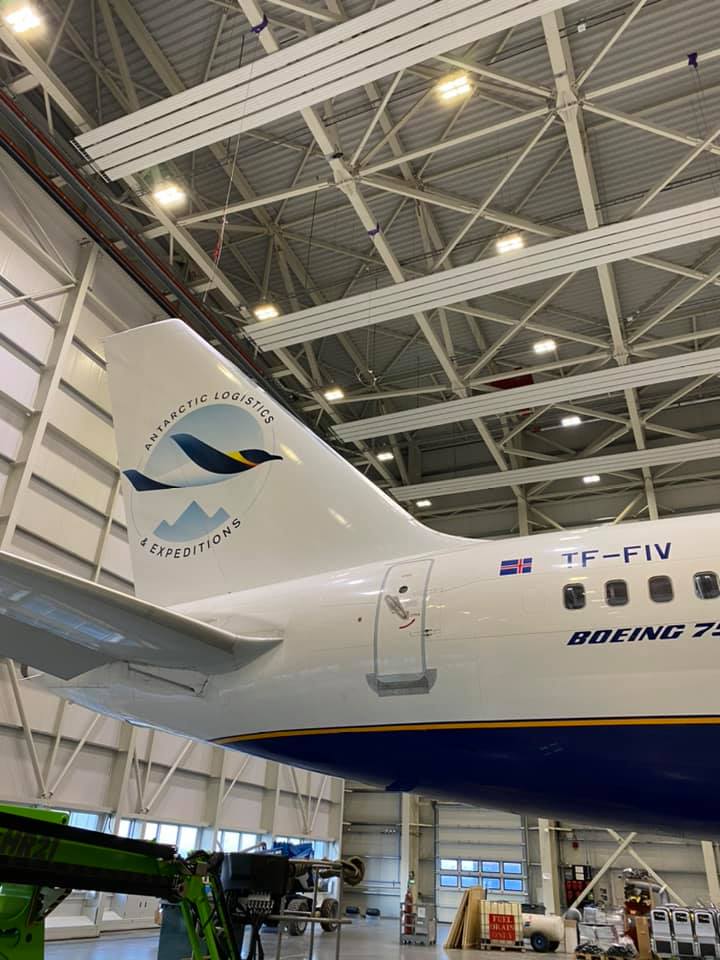 Union Glacier in Antarctica
ALE's Union Glacier Camp is a private camp, the only one of its kind in Antarctica. The camp provides accommodation to guests on guided experiences and also serves as a logistics hub, supporting private expeditions and National Antarctic Programs from the countries that are signatories to the Antarctic Treaty.
The camp is located in the spectacular and remote southern Ellsworth Mountains, on the broad expanse of Union Glacier. It is only accessible by air and guests take their first steps in Antarctica here, on a naturally occurring blue-ice runway.

The camp is 1,859 miles (2991 km) from the southern tip of Chile and a short flight from Mount Vinson, the highest peak in Antarctica. Its neighbors at the South Pole are just over 600 nautical miles (1138 km) away.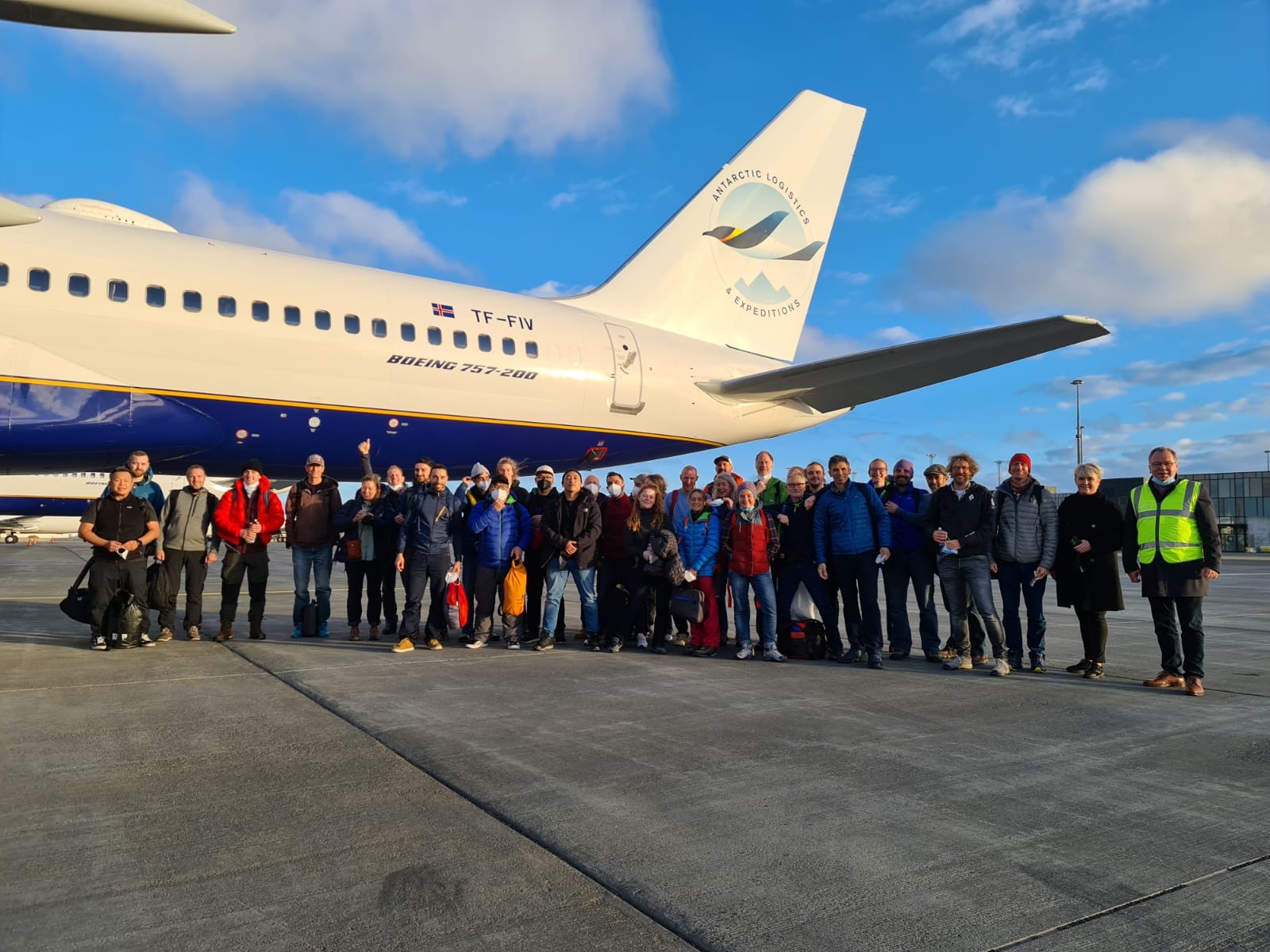 Icelandair on the ice
Three Icelandair crews will be used for this project, located in Punta Arenas for about 4 weeks at a time. Each crew consists of 3 pilots, 4 cabin crew, and 2 mechanics. Many Icelandair and Loftleiðir employees have been preparing this project, mostly on the operational side, technical, maintenance, flight, crewing and training.
We will bring you more photos and news from the South Pole over the northern winter.