01/06/2023 | 3:00 PM
​Hildur Guðnadóttir: Soaring to new heights
There's one thing about being an Icelandic composer in the world of music that Hildur Guðnadóttir likes: By virtue of her origins, she doesn't adhere to a hierarchy. Growing up in Iceland, Hildur learned that making music is a community project where everyone is equal and everybody helps each other.
Now that she's at the top of her game (an Oscar and Golden Globe winner for her soundtrack for 'Joker', an Emmy and a Grammy for the TV miniseries 'Chernobyl'), Hildur still believes in this philosophy. It's about the music and the people you make it with, and nothing else. All the other elements are just noise that need to be ignored.
We spoke to Hildur Guðnadóttir via Zoom from her trip to Los Angeles, where she is doing publicity for her two latest projects: The scores for Sarah Polley's film 'Women Talking' and Todd Field's 'Tár' – both projects generating award-season buzz. In fact, Hildur's soundtrack for 'Women Talking' has been nominated for Best Original Score for the 2023 Golden Globes, and is shortlisted in the same category for the 2023 Academy Awards.
By Tina Jøhnk Christensen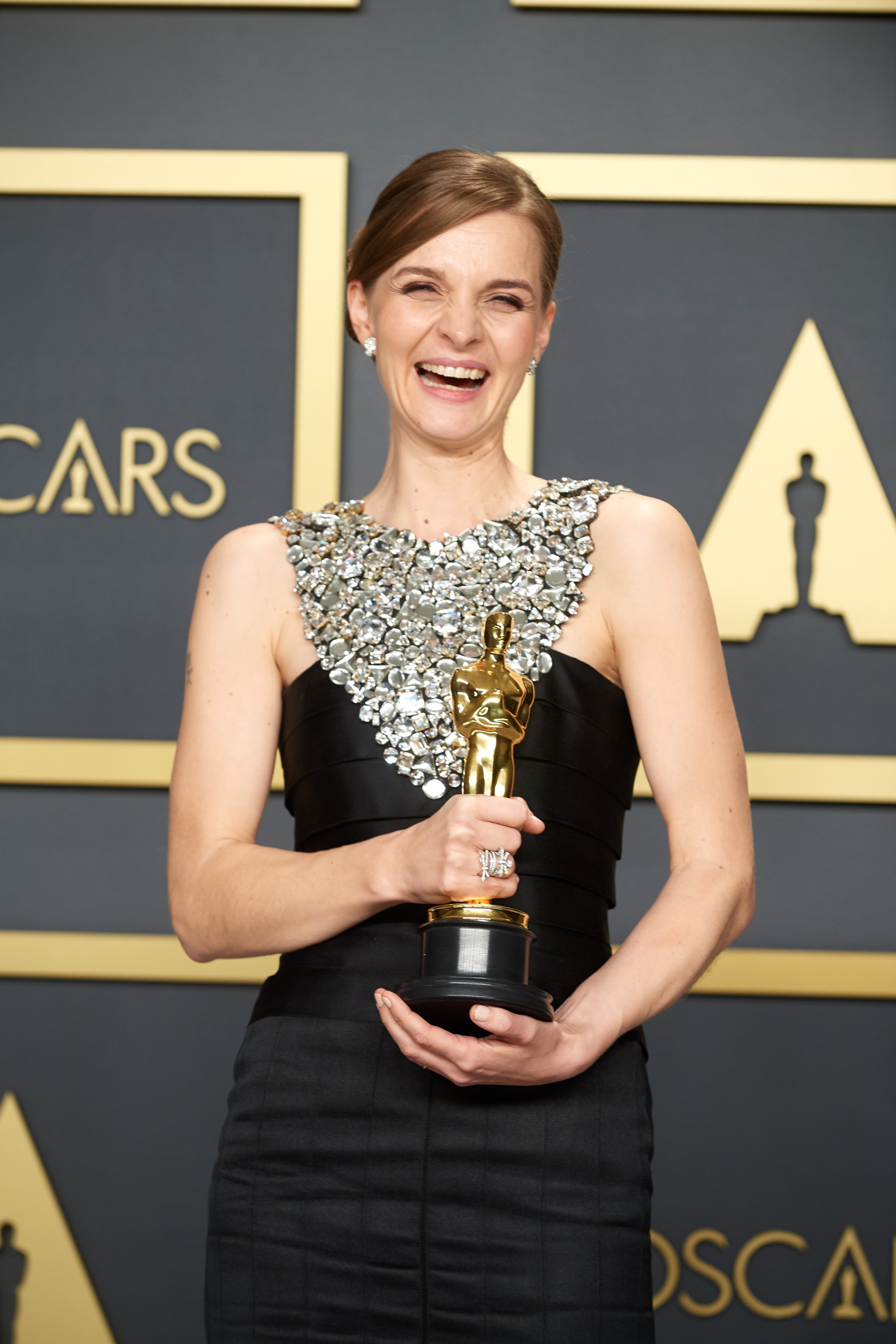 Question: What did it mean to you to win the Golden Globe and the Oscar for your score for 'Joker' in 2020?
Hildur: Personally it didn't change so much for me because I am very specific about how I work. I'm not really so faced with the outside noise. It doesn't really affect my work a lot and I try to keep it away from my creative process.
But professionally I guess that I gained a lot more trust. When I started out, a lot of the time I often experienced that, because I was a woman, they wondered if I could handle it.
On top of it, I often approach projects in an experimental or unorthodox way, so it can sometimes seem a bit scary when you're working with huge productions and someone comes in to say 'I want to turn a nuclear power plant into an instrument', like I did for the TV series 'Chernobyl'. It's not surprising that someone would be skeptical about this working as a concept.
I do have that drive to work with experimental curiosities, so I do know that not everyone believed that I could turn that successfully into a score. But now it's proven to work, and I think it's easier for people to have faith in my ideas now.
You probably had a lot of offers after winning awards for your score in 'Joker'. What made you pick Sarah Polley's film 'Women Talking' as one of them?
I was very drawn to Sarah's work. I think she's a wonderful artist and activist. She approaches everything she does with such openness and softness and fearlessness. She's unafraid to take on difficult subjects. She doesn't shy away from them and she does it without violence, which I think is very inspiring. It's important to have voices like hers. She is not silent, and she is open.
'Women Talking' is based on a novel by Miriam Toews and the storyline is about eight female trauma survivors in a religious community. What is it about the story that appealed to you?
The story is heartbreaking and heartwarming at the same time. It's energizing. It's an important input in the times that we are living in today as a community, and what we are seeing that is happening with women today – in the United States and Iran and the #metoo movement. We are experiencing big movements for women these days and I think 'Women Talking' is a beautiful and an important input in that discussion.
Your score for 'Women Talking' is mainly guitar-driven, and in spite of the subject matter being rather dark, the music is fairly light. Why did you make this choice?
That was a very conscious decision on Sarah's behalf. When I first read the script, I was very angry and very sad and the first days, when I intended to work on the score, I was paralyzed with anger. I had days where I would just cry on behalf of these women and what they went through. I couldn't believe that there could be such evil; that human beings could do something as terrible to other human beings.
So my immediate reaction was to write something angry, which is also the direction where I feel more at home. But it was important for Sarah that the music was a driving force of hope and forward movement, so I had to rethink my feelings about the film and also how I react to my environment with difficult subjects.
You collaborated with the Icelandic guitarist and bass player Skúli Sverrisson on this score. What do you think he brought to the table?
I leaned in to my connection with my friends and people I've been making music with all my life. I think it's one of the biggest gifts as a musician, the communication with the people that you befriend and perform with in music. You have a dialogue that transcends any words, so you can connect to people on such a deep level. And one of these relationships is with Skúli, and we just have such an amazing friendship inside and outside of music, we can just telepathically understand each other and make music in a way that is just so beautiful.
What did it mean to you to work with him on the score?
It meant everything. We brought all the love that we share in our friendship into the music. That's a connecting force. No one person can bring so much self-love into a project so you get anywhere close to this result, because it is the connection that amplifies the music and the mutual respect and love we have for each other.
The atmosphere we have when we're recording is that half the time we're making music, and half of the time we're laughing and joking and talking about hopes and dreams and what we're going through personally, and that is also brought into the music and what we are creating together. So we pour love into these recordings and that is what makes this music for me – it is this connection. It is a privilege.
You worked very closely with director Todd Field and actor Cate Blanchett in 'Tár'. Cate plays a composer and conductor named Lydia Tár. What is it like to work this closely with an actor?
It was so exciting to get to work with her. In my opinion she is one of the greats. She's an actor of a caliber that we very rarely get to see and she is an extraordinary person. She just dives so deep into what she is doing, so for this film she learned to play the piano and how to conduct, and the power that she brings to this role is just phenomenal.
It was a real treat of a lifetime to be able to go on this journey with her and do such a deep character study. It was also because it [music] is something that's close to my heart. It's not like we're observing carpentry that I have no knowledge about, it [the story] is about the thing in the world that I care the most about, that I have dedicated my life to, and it was fun to get to dive into that with such extraordinary people like Cate and Todd.
You are a classically trained cellist. Why did you choose the cello? What is your connection to that instrument?
I actually never made that decision consciously. As my mother tells the story, she was pregnant with me and listened to Jacqueline du Pré's 'Elgar Cello Concerto' on repeat. I apparently responded very well to that in the womb, and she said: 'This child will be called Hildur and she will be a cellist.' So it was already pre-decided.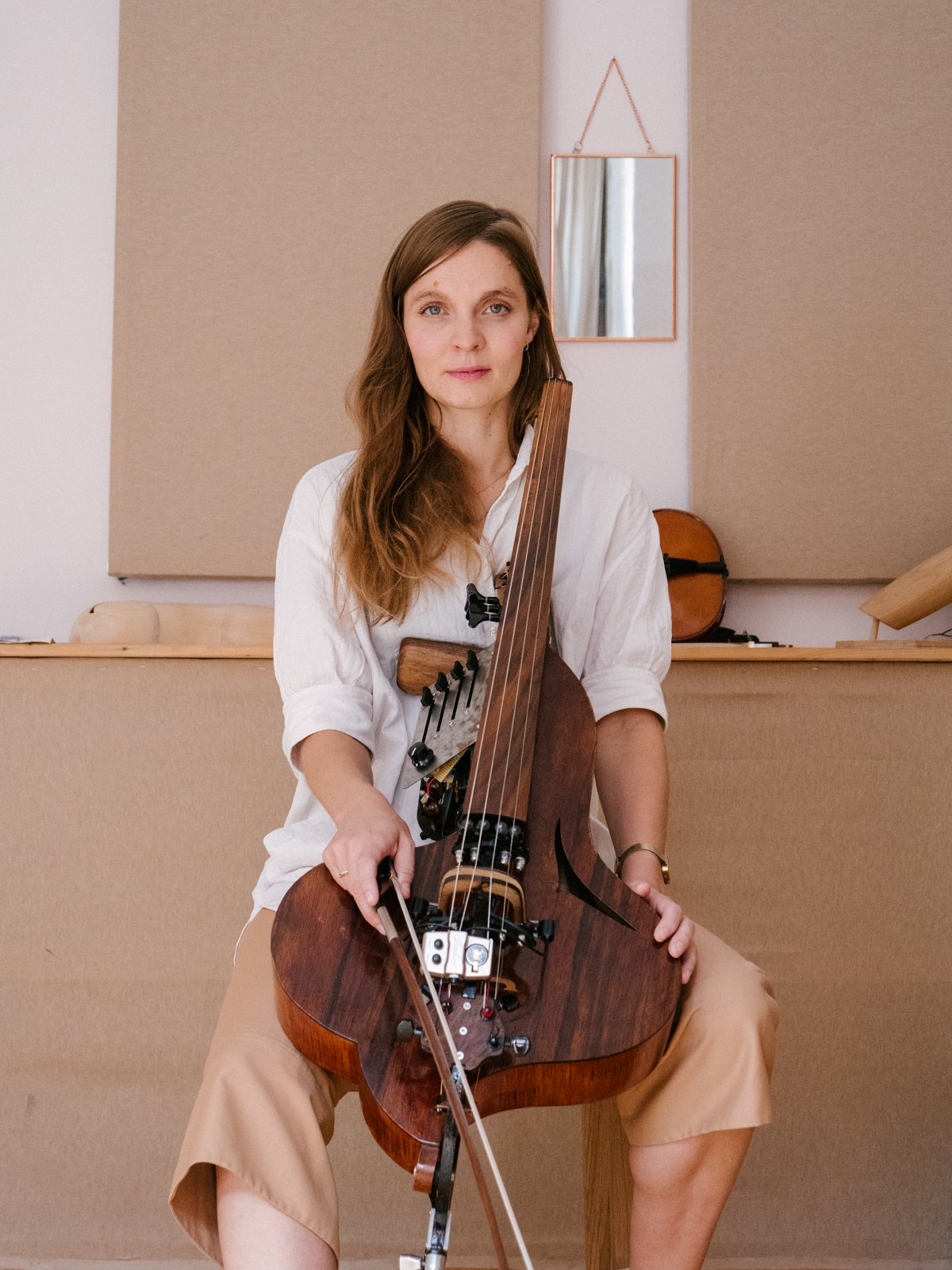 You're from Iceland. You live in Berlin. You work on international productions. How have you changed musically since you left your home country?
I don't think I have changed musically. Of course, you develop. You grow as a person and you hopefully do that wherever you are. It's my goal at least to learn something.
I think I'm very Icelandic in my heart, and Iceland is very important to me, and I have been away for pretty much 12 years. I think what has influenced me the most musically is the community and the lack of a hierarchy [in Iceland) – because we are so few in the music field.
What was that community like?
I grew up with absolutely no competition. That just didn't belong to music-making. We were all just supporting each other and would lend each other amplifiers and would play for each other and sell tickets at each other's concerts. We were doing what we could to create together.
None of the people in my generation ever imagined that we could make a living from making music. It was just absolutely absurd. There were very few opportunities to do that there. So we were all just creating from a sense of experimentation and curiosity and the joy of doing stuff.
At the time, there was one airline and going somewhere seemed impossible and we were very isolated. That really informs a huge part of who I am as a musician, because I don't understand and relate to hierarchy and I don't understand a lot of concepts in this so-called industry. They are just so foreign to me and I have no longing to operate within these parameters. I realized later on how precious this is and how lucky I was to grow up like this.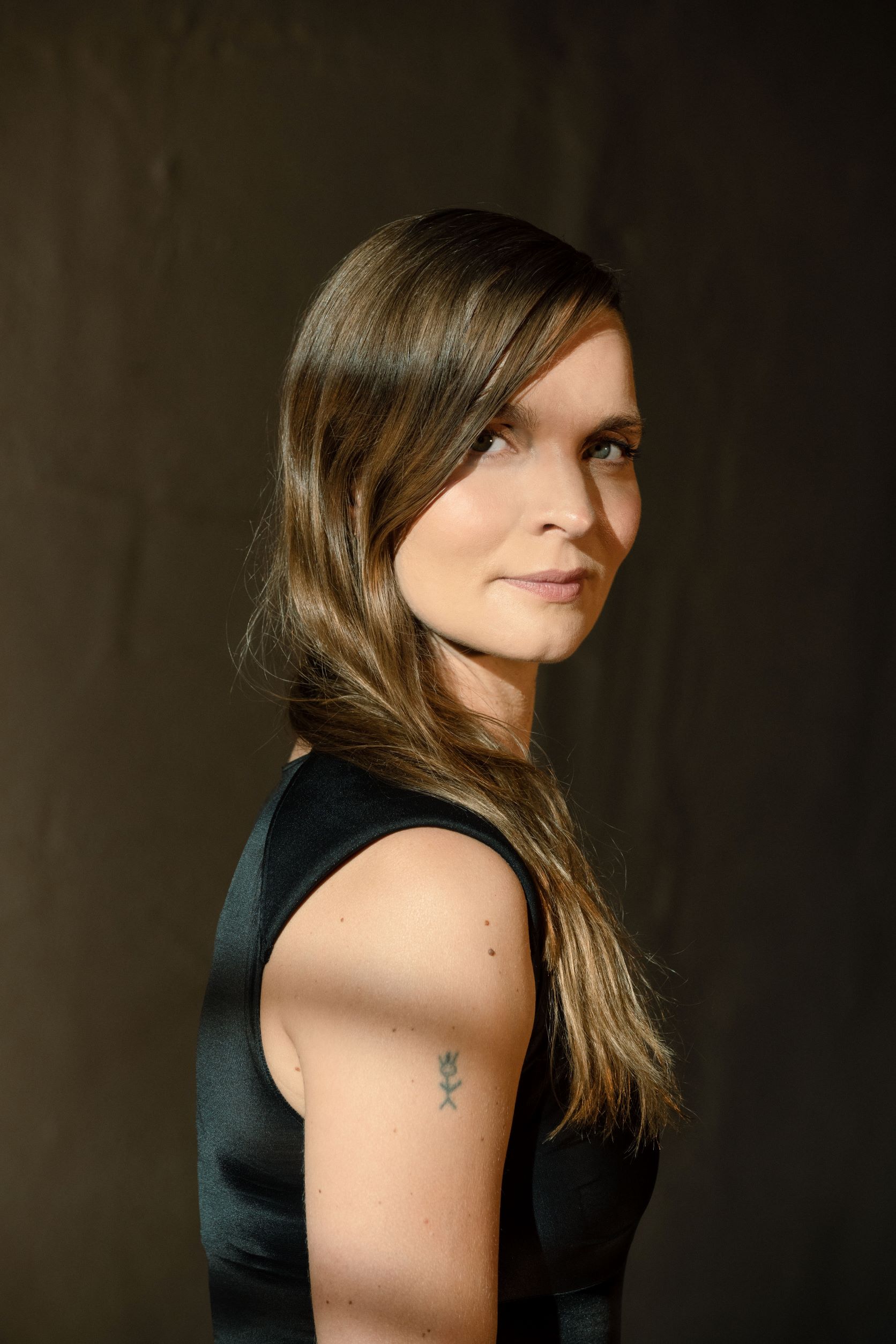 Reykjavik offers a lot in terms of musical experiences. Where would you recommend to have these experiences when visiting?
Mengi is for sure the first place you should visit. It's one of the few places that is open to all music, and especially experimental music has a beautiful home in Mengi. Harpa concert hall is obviously a great place to visit. It's very different music from Mengi, but if you want to see classical music or orchestra music then Harpa is the place for that.
What would you recommend a first-time visitor see while in Iceland?
The first thing I would do is go to a public pool. That is by far my favorite thing to do in Iceland, and that is something I do every day when I'm in Iceland. It is really the best. No matter what the weather's like, the water is warm and then there is a trickle of snow or rain on you. There are also some newer pools and other types of pools, where they have natural water. The water is very powerful in Iceland so just immersing yourself in water is an experience. There is a huge amount of energy from that water, so drinking and being in water as much as you can is so wonderful.
Anything else you can recommend?
Aftur is a designer store in Iceland on the main street (Laugavegur) in Reykjavik that I love. The owner Bára Hólmgeirsdóttir is a wonderful designer. That's another one of my regular stops: I go to her shop every single time I'm in Iceland. I almost only wear clothes from her store. She recycles old clothing and turns them into new clothing, which is what the name means. I love her work. The design is beautiful and the philosophy behind her work is really important. I am a huge supporter of sustainability. I believe in less consumption, especially in clothing. We should be conscious consumers with our clothing.
You've traveled the world. Now that you go back and see your home country with new eyes, what stands out? What makes Iceland special?
I think the vast spaciousness is what is so magnificent about Iceland. I mentioned the water, which is one thing. You can be anywhere in Iceland and experience awe of the mountains and the nature that surrounds you. I know a lot of people who feel like they land on the moon when they come to Iceland. Nature is very strong and very present.
---
Read an earlier interview with Hildur from 2020, after she scooped the awards for her work on the movie 'Joker'.
---
About our interviewer: Tina Jøhnk Christensen is an award-winning journalist and author from Odense, Denmark. Since 2013, she has been a voter for the Golden Globe Awards. Tina is based in Los Angeles and is a regular visitor to Iceland, which she loves. She covers film-related subjects for Icelandair.
Image credits:
Banner photo: Hildur with Best Original Score award at the 2020 Golden Globe Awards, by Thomas Mikusz.
Hildur with the Oscar for Best Original Score at the 2020 Academy Awards.
Hildur with cello, by Timothée Lambrecq.
Portrait of Hildur, by Camille Blake.