07/31/2023 | 9:00 AM
Natural treats in East Iceland
You've probably heard that Icelandic summers are relatively cool, and you may have experienced that kind of weather in Reykjavík. For a taste of T-shirt temps, you might like to head east – and be prepared to meet the rest of Iceland there!
East and North Iceland often get the warmest summer sunshine, with temperatures reaching 20°C (68°F) or more. That's hot for Iceland! Remember, too, that there's an abundance of daylight to enjoy in the summer.
To investigate the very best of East Iceland, local photographer Ása Steinars documented a few sunny days exploring the sights.

Fly to Egilsstaðir
Want to put yourself in the picture? Icelandair flies daily from Reykjavík domestic airport to Egilsstaðir, the heart of East Iceland. Flight time is only 60 minutes.
From Egilsstaðir, there's an amazing array of natural wonders to explore, including fjords, mountains, hiking trails, puffin colonies, waterfalls and more. Check out some of our favorites.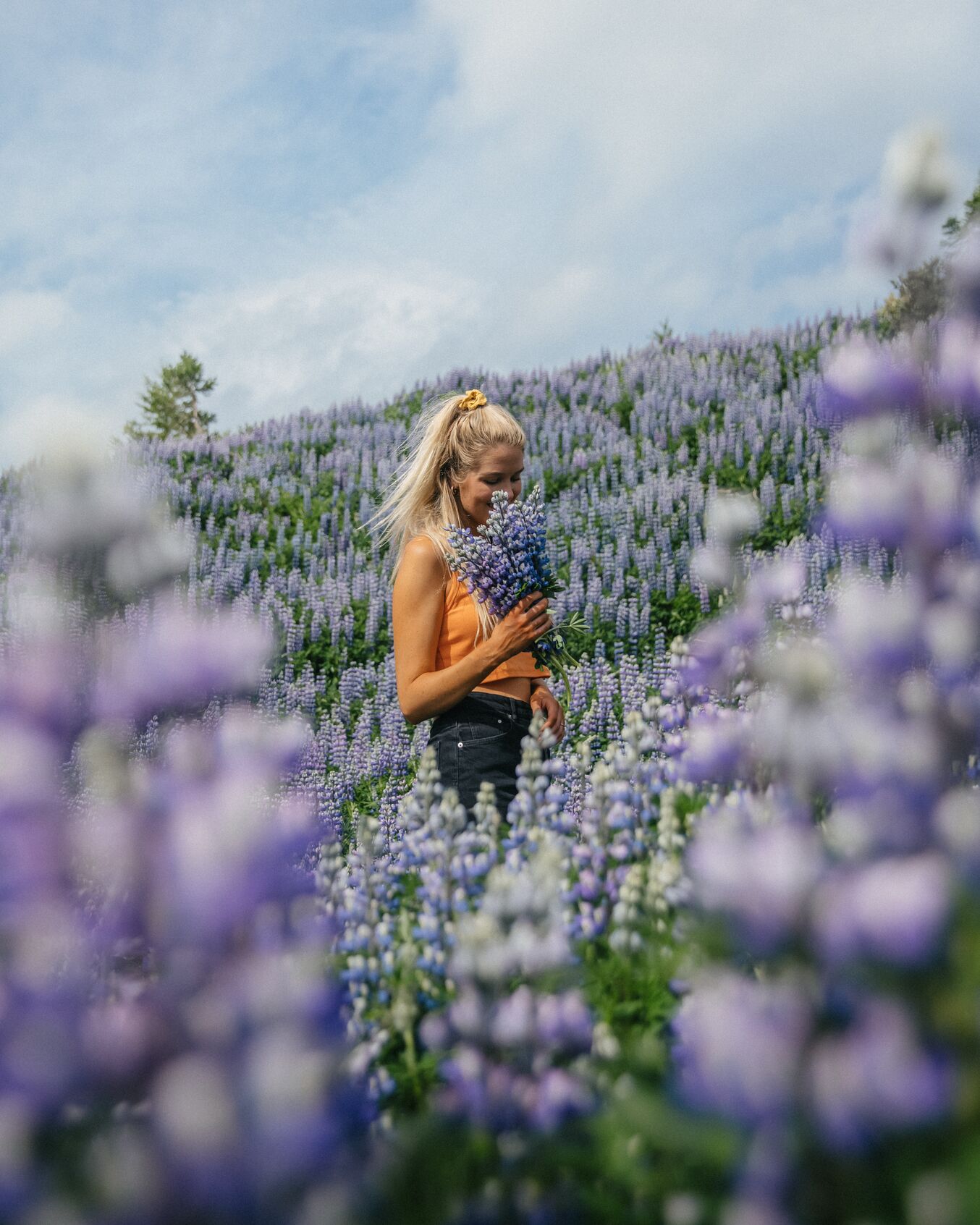 Vök Baths
Vök Baths, only a few kilometers outside Egilsstaðir, is a new designer bathing complex that's as relaxing as it is photogenic. The natural hot springs that are bubbling away deep under the lake Urriðavatn fill two floating pools set in the lake waters, reached by a short walkway from the main complex.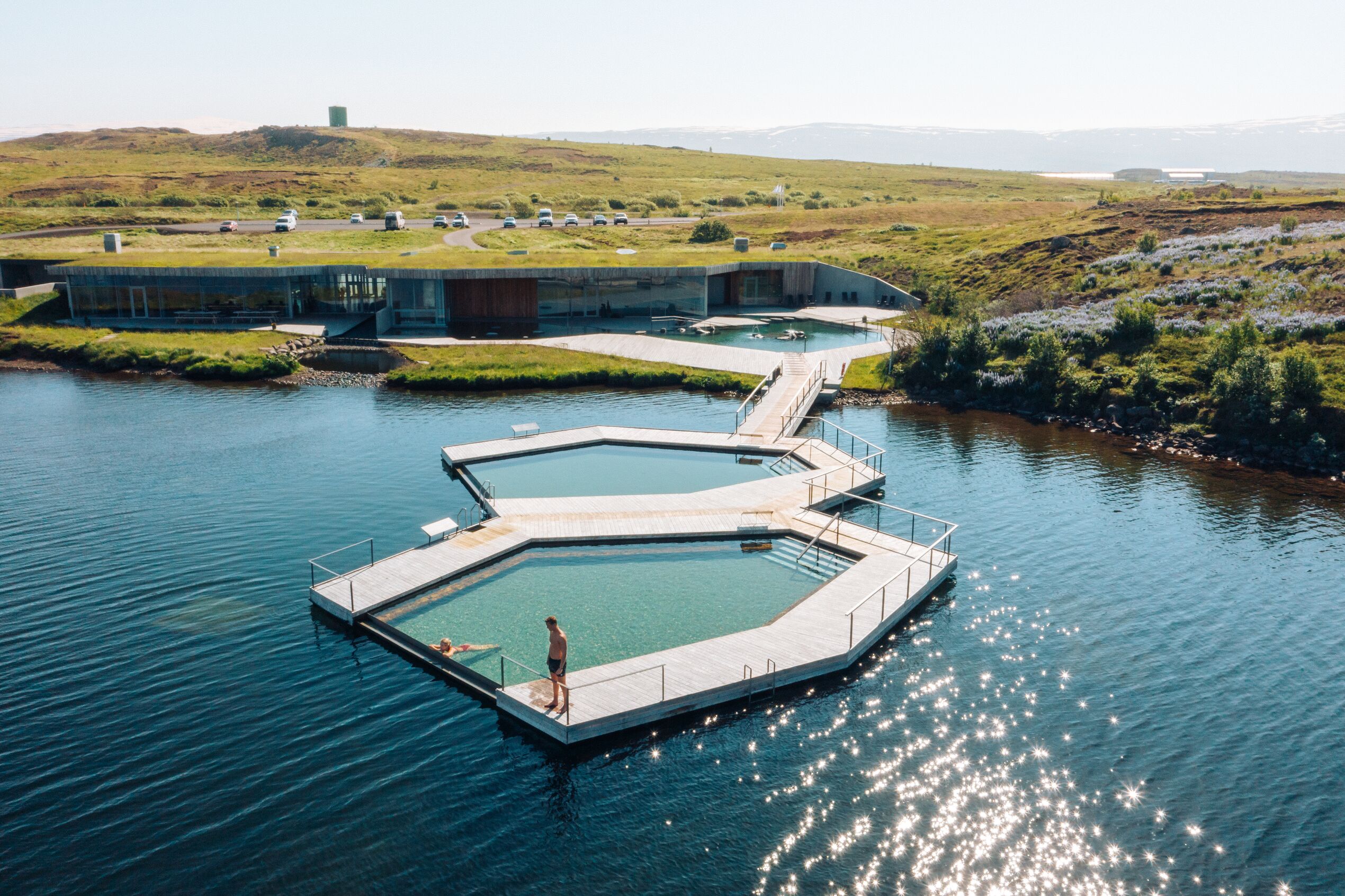 Plentiful puffins
Beautiful Borgarfjörður Eystri has a couple of claims to fame, including stellar hiking and a great summer festival, Bræðslan. From April to August, it's also home to one of the most accessible puffin colonies in Iceland. Thousands of puffins nest on a small islet known as Hafnarhólmi, and wooden stairs and platforms make it easy to observe and photograph these colorful birds.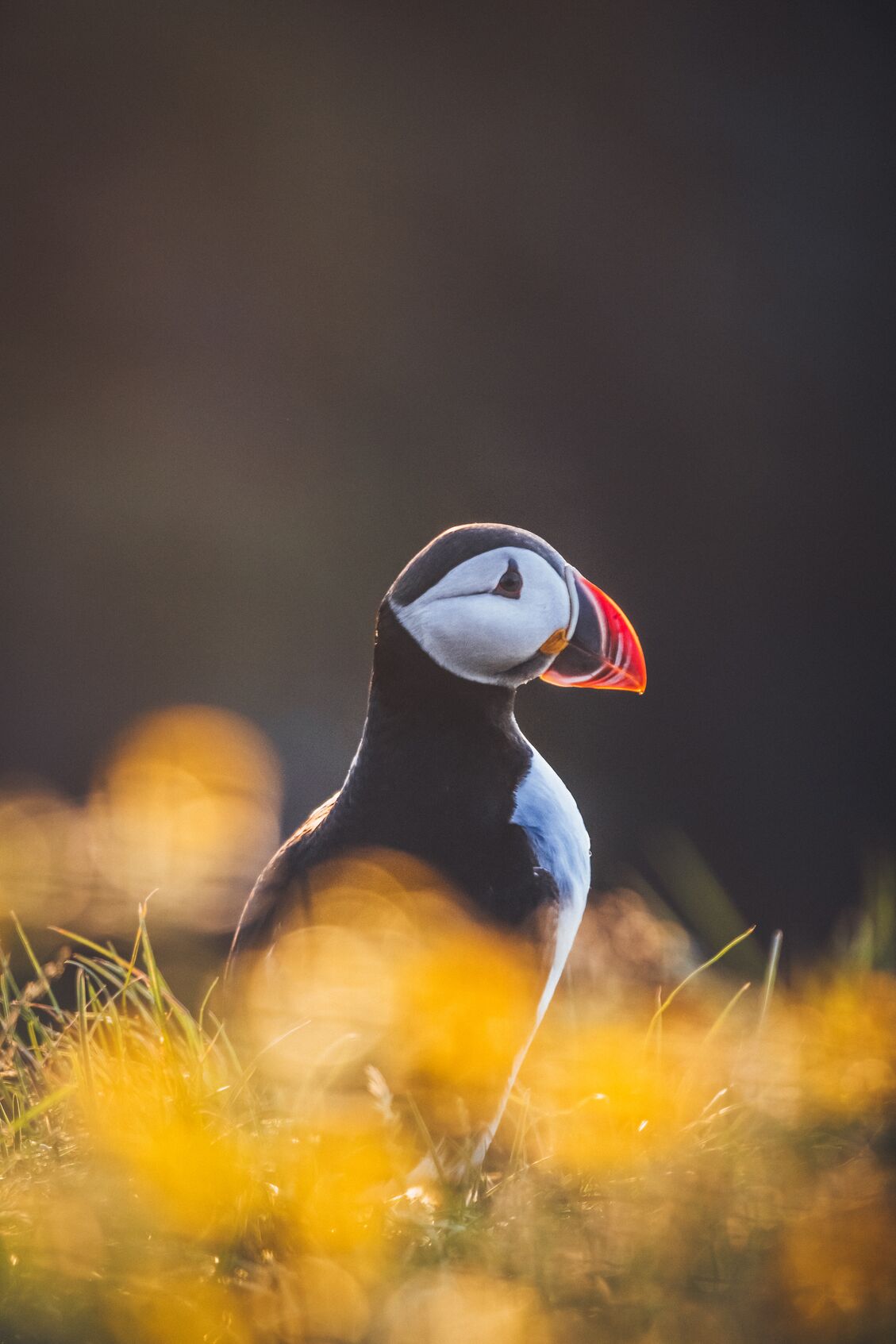 Wondrous waterfalls
There are plenty of places to chase waterfalls in the East. In the remote fjord Mjóifjörður (population: 14), a beautiful cascade known as Klifbrekkufossar flows down a mountainside in seven tiers.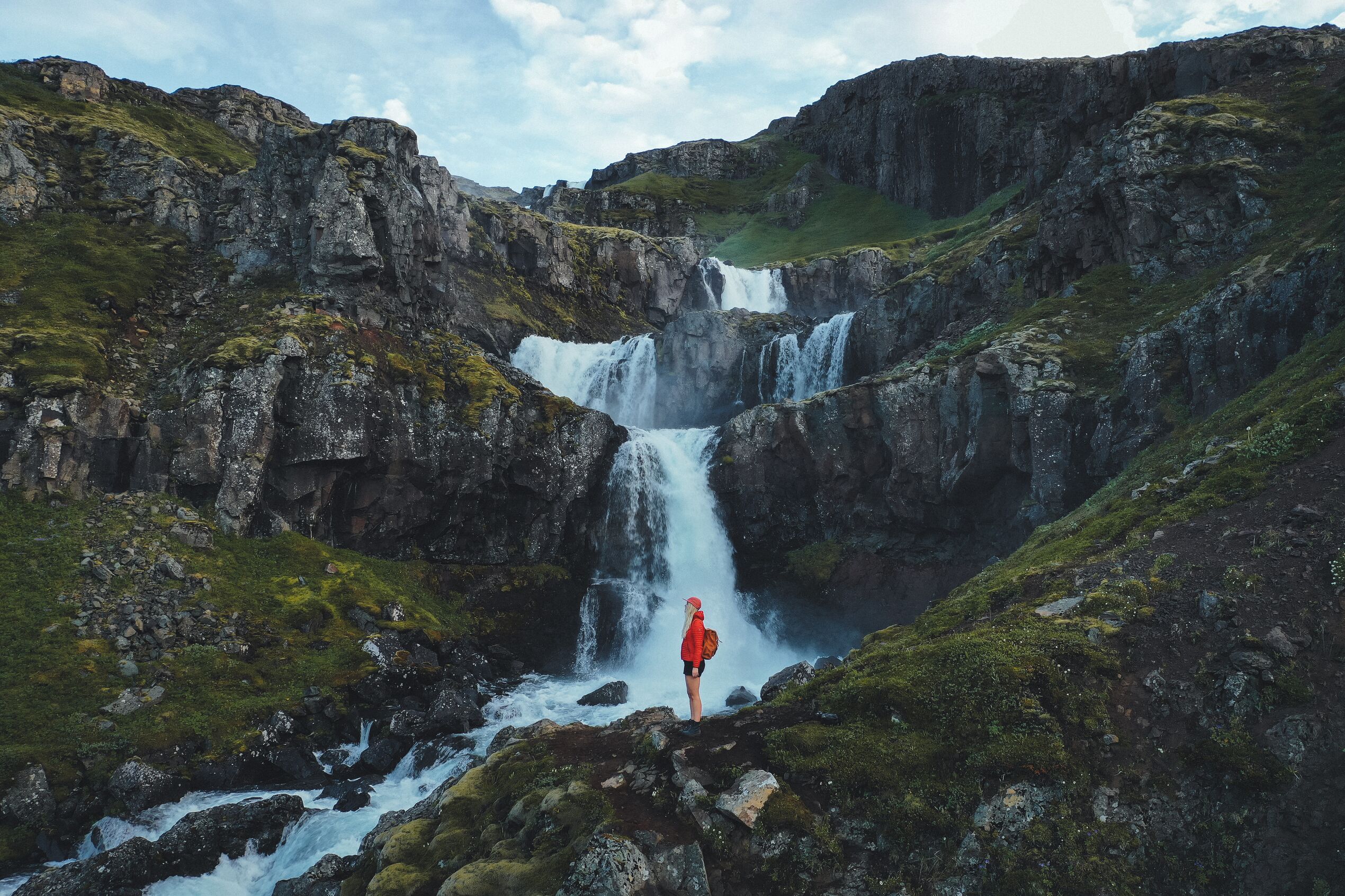 Near the southern end of the lake Lagarfljót, a hiking trail leads to the magnificent Hengifoss, one of Iceland's highest falls. Its waters plummet into a canyon marked by red clay stripes amid the black basalt.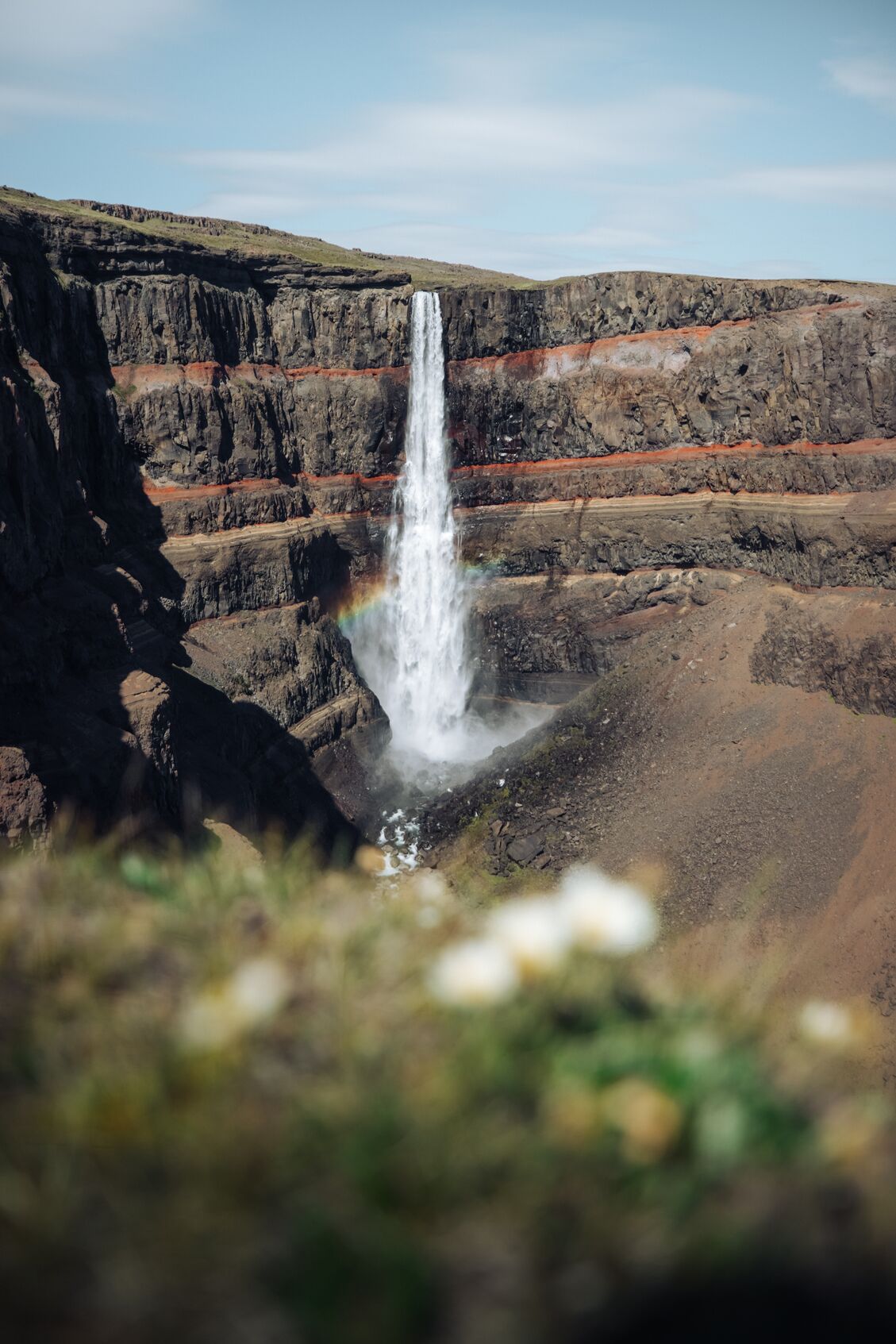 Stunning Stuðlagil
One of Iceland's newest hotspots is Stuðlagil canyon, an incredible sight of natural beauty. Remarkable basalt columns frame a river that changes color - at its most photogenic, in summer and winter, the water is a blue-green hue.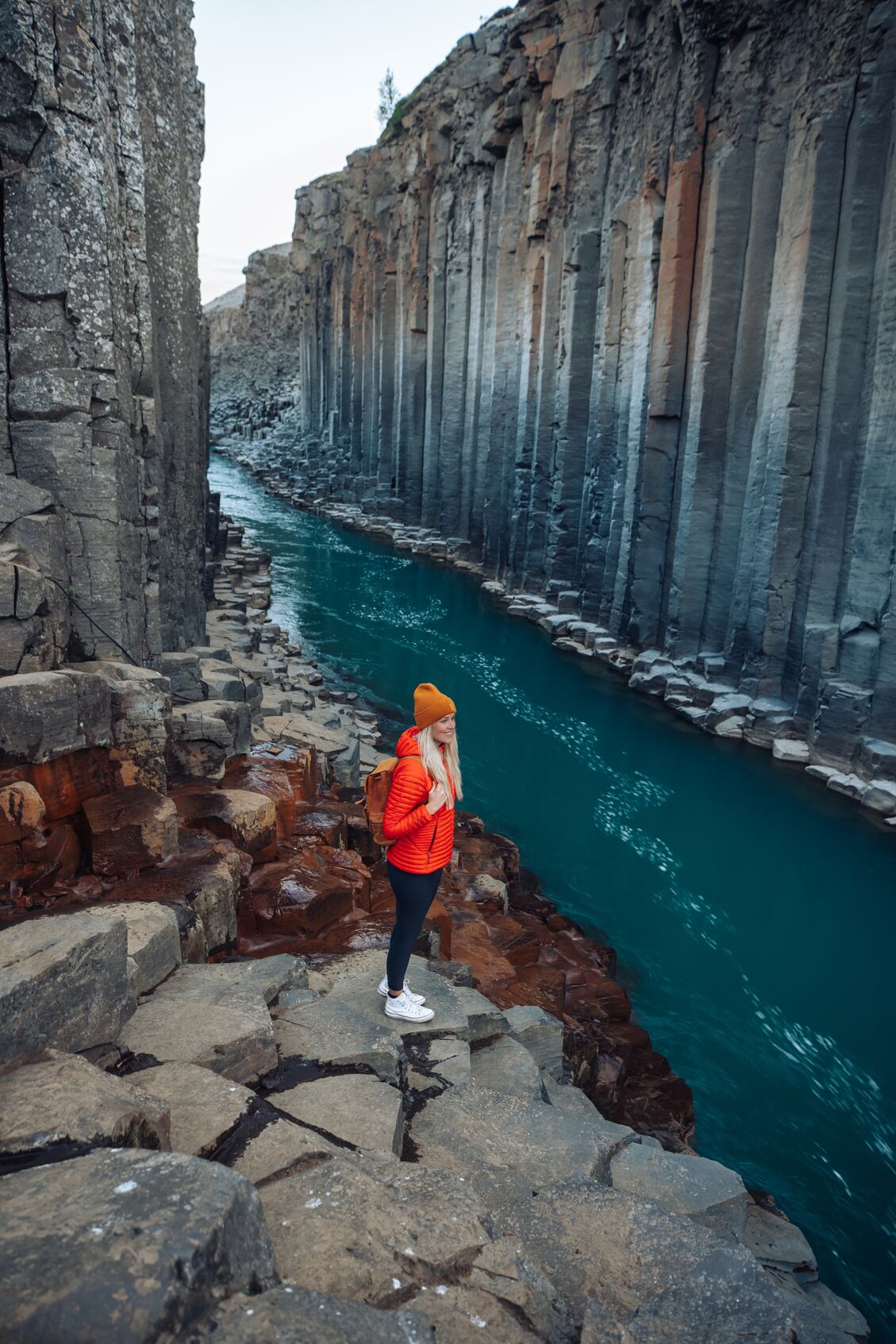 Images supplied by Ása Steinars.