01/26/2022 | 11:00 AM
​Nordic Bridges: A celebration across Canada in 2022
Nordic Bridges: A celebration of Nordic art, culture and ideas across Canada in 2022
A year-long celebration, Nordic Bridges connects the Nordic Region – Denmark, Finland, Iceland, Norway, Sweden, the Faroe Islands, Greenland and Åland – and Canada.
Nordic Bridges is led by Harbourfront Centre in Toronto (pictured above in banner), and supported by the Nordic Council of Ministers.
For more information about Nordic Bridges visit NordicBridges.ca or follow @NordicBridges & #NordicBridges on all platforms.

Icelandair is a proud partner of Nordic Bridges. We have frequent flights to Toronto from more than 25 European destinations via our hub in Iceland. From Toronto and other Canadian gateways (including Montreal and Vancouver), we offer regular flights to Iceland, Greenland and Europe – see our full list of destinations.
---
Looking to explore the best of the Nordic region's contemporary arts and culture? January 2022 marks the start of Nordic Bridges, a year-long cultural venture initiated by the Nordic ministers for culture and led by Harbourfront Centre in Toronto – one of Canada's leading arts and culture institutions – to engage artists and cultural stakeholders from all the Nordic countries, and connect with audiences across Canada and beyond.
After recent initiatives at Southbank Centre in London, England, and at the Kennedy Center in Washington, D.C., Harbourfront Centre in Toronto, Canada was awarded the opportunity to create Nordic Bridges 2022, a year-long, national initiative involving over 18 Canadian programming partners (from theater and dance companies, to literary and music festivals), and hundreds of artists from across Canada, and the entire Nordic Region.
With key programming pillars of artistic innovation, accessibility and inclusion, Indigenous perspectives, and resilience and sustainability, Nordic Bridges aims to spark meaningful dialogue between Canadian audiences and artists while highlighting Nordic innovation.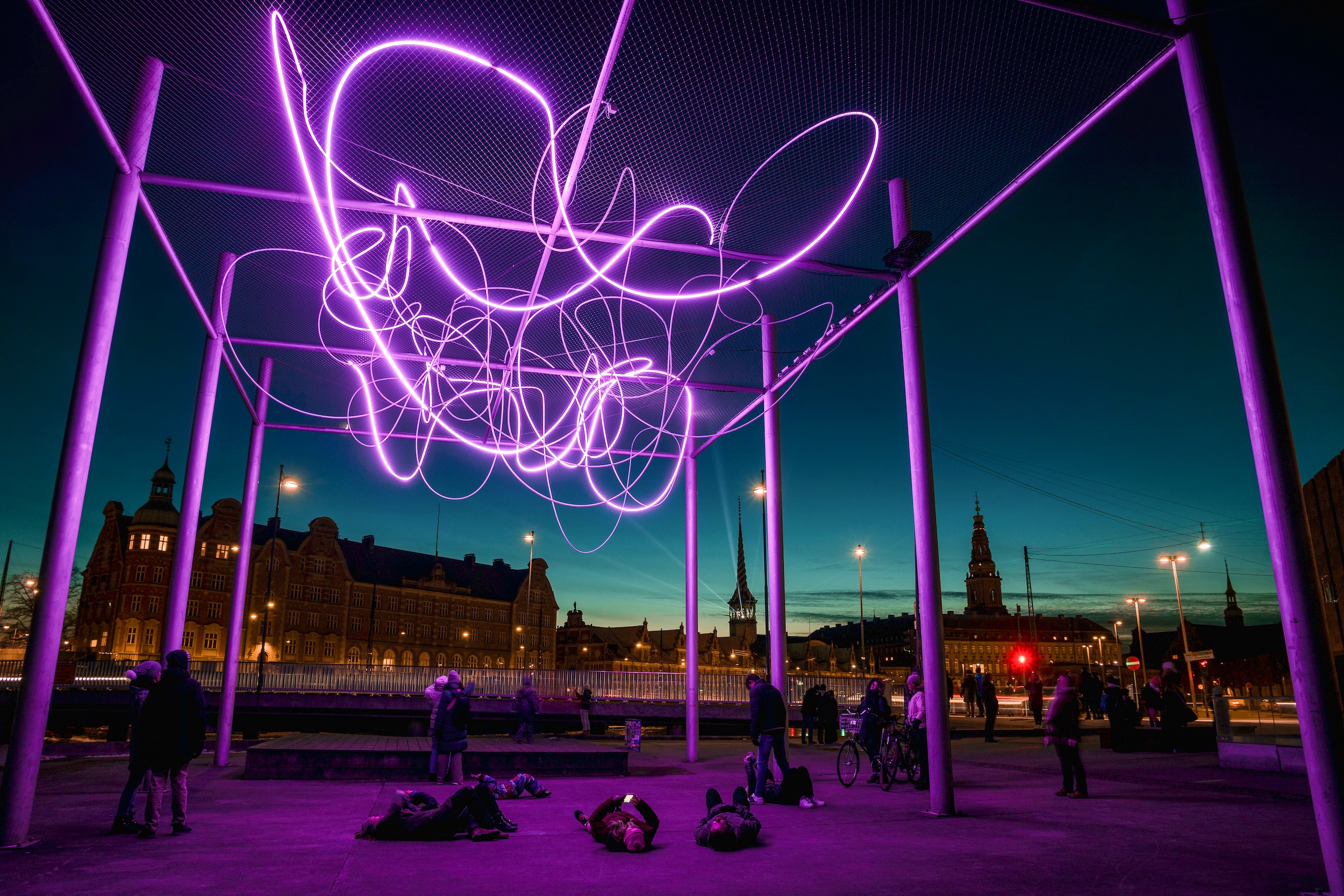 Nordic Lights (part of Nordic Bridges), 'Pressure' by Hans E Madsen. Photo by Stig Nygaard.

Bridging cultures

"Nordic Bridges is one of the largest Nordic cultural events ever, with its focus not only on artists, but on the exchange of art and ideas," says Laura McLeod, Director, Cultural Engagement Harbourfront Centre & Lead Producer, Nordic Bridges.
"There are obvious shared values between Canada and the Nordic Region– democracy, media freedom, prioritizing national health and welfare–it is our differences and what we can learn from each other that will unleash the most interesting conversations and collaborations.
The 'bridge' in Nordic Bridges references a two-way flow between the Nordic Region and Canada. Our intention is that the influence and exposure to new art and artists will flow both ways – that artists, producers, thinkers, educators and audiences will have the opportunity to share ideas and learn from each other.
This is the first time that so many different Canadian programming partners have come together under one umbrella, collaborating on a unified idea with defined pillars. For audience members, this means access to works of art in scope and scale that wouldn't usually tour to Canada, or have the development support to premiere. We know that these exciting new productions and partnerships will create a lasting legacy both nationally and internationally."
Artistic innovation
One of the most exciting aspects of Nordic Bridges, is that it encompasses all artistic genres from programming partners that are experts in their fields – from the Toronto International Film Festival (TIFF), to the Yukon Arts Centre, to Newfoundland's Artistic Fraud Theatre Company.
Some Nordic Bridges programming showcases existing Nordic excellence for Canadian audiences like TIFF's touring retrospective on the films of Swedish filmmaker Roy Andersson (Toronto, Winnipeg, Vancouver, Montreal) and the spellbinding stage work of Norway's Alan Lucien Øyen and his dance company winter guests (presenting Story, story, die. on tour, including Nordic Bridges stops in Ottawa and Toronto).
Other works are created exclusively through Nordic Bridges partnerships, between artists from Canada and the Nordic Region, including songwriting partnerships, Canadian and Nordic artists sharing space in visual art exhibitions, and through mentorships, workshops, and collaborations that will last well beyond 2022.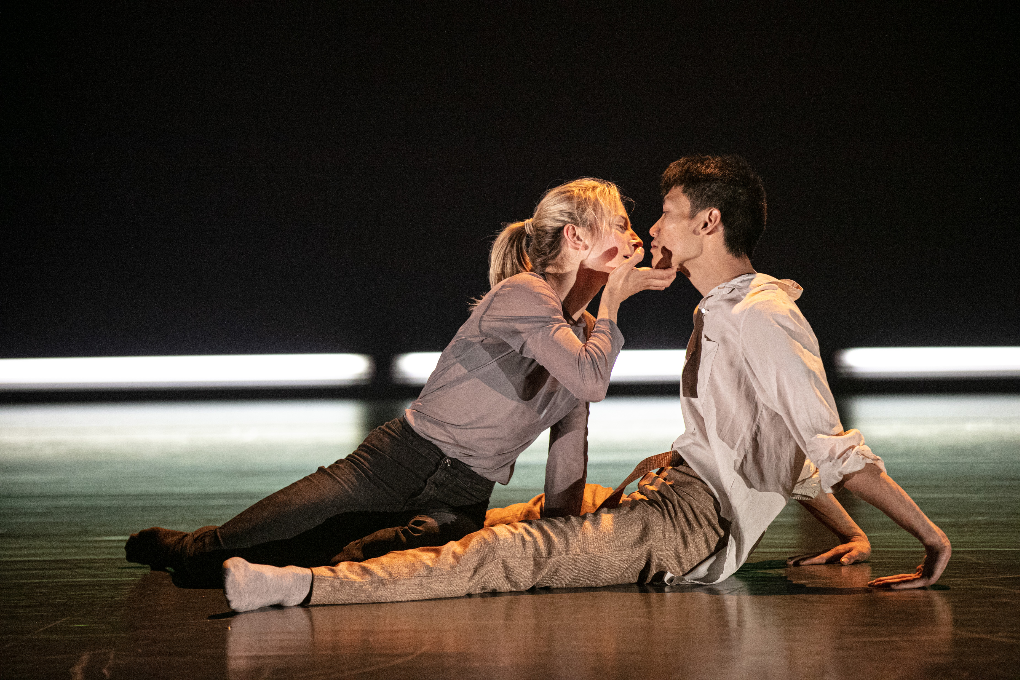 Story, story, die. Photo by Mats Bäcker.

Accessibility and inclusion
The second pillar of Nordic Bridges aims to ensure programming is accessible and inclusive for both artists and audiences.
Many of the initiatives' planned programming will be free, and/or available online.
For Deaf and disabled audiences, access to programming is offered in ways that include, (but are not limited to): audio description, assistive listening systems, sign language interpretation, transcription and captioning, and the use of Braille or accessible print formats for printed materials such as program guides or artwork labels.
A highlight of Nordic Bridges is a collaborative performing arts exchange between Deaf theater artists from Sweden invited to mentor the core creative team of a new opera work-in-progress from Canada's Inside Out Theatre Company and re:Naissance Opera.
Indigenous perspectives
Engaging Indigenous voices is central to many parts of Nordic Bridges, with a particular focus on cultural work from and about the Arctic region. There is a breadth of programming and curation being led by Indigenous arts leaders, like the Alianait Arts Festival (Nunavut, Canada) and the Coastal Dance Festival (British Columbia, Canada). Indigenous-led conversations are scheduled as part of the Nordic Talks program that is free to the public, as well as through many of the artistic programming collaborations, including the art exhibition Arctic Highways, led by a Sámi curatorial team and presented by the Yukon Arts Centre in the fall.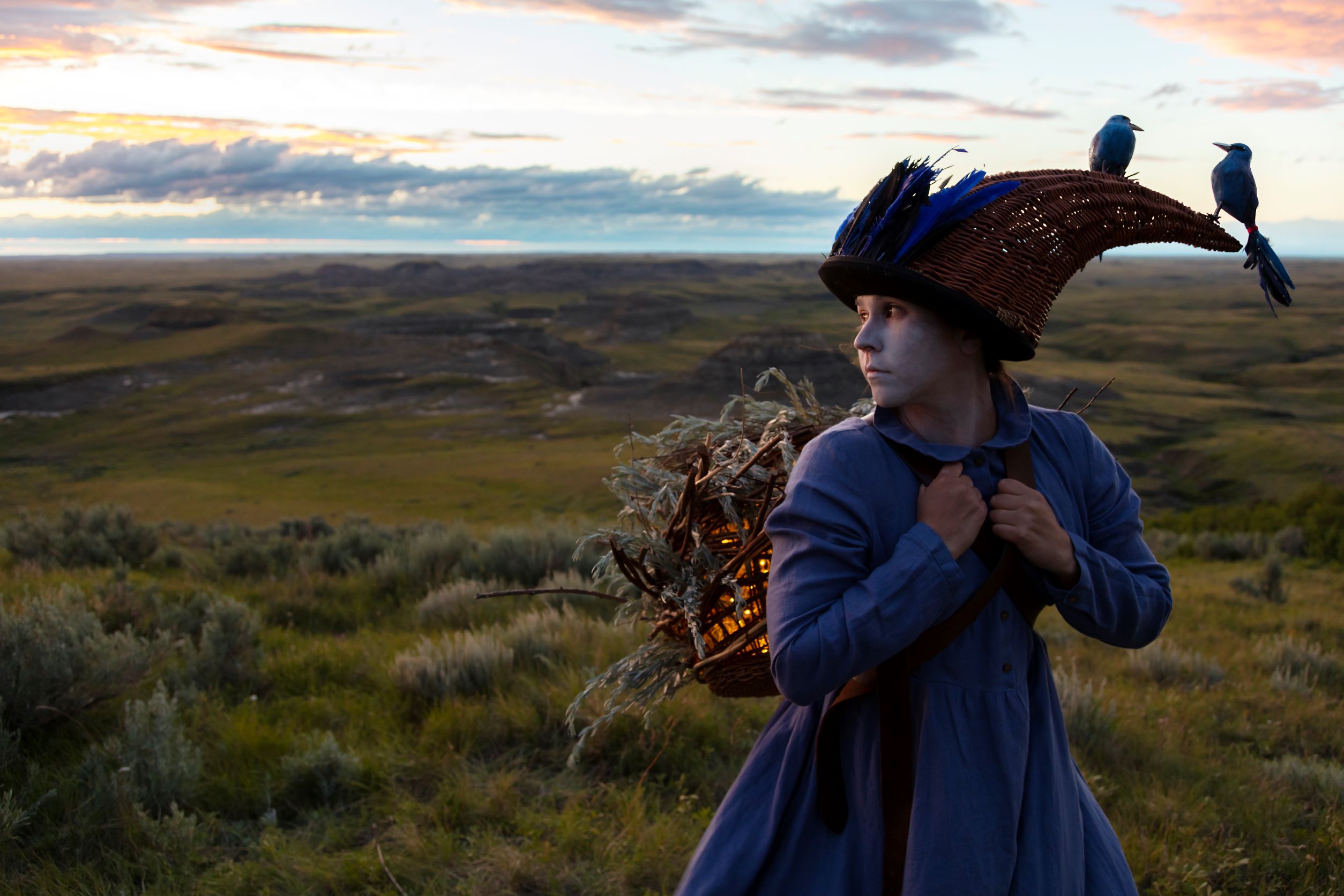 Lead Me To Places I Could Never Find On My Own by Meryl McMaster. Part of Arctic Highways.

Resilience and sustainability
What does it mean to produce and consume art, in 2022? What is our shared landscape, and how does it inform artistic practice?
Not only does the art of Nordic Bridges explore these ideas, additional Nordic Bridges programs do as well.
A series of free Nordic Talks throughout 2022 create a platform for dialogue between diverse Nordic and Canadian artists, thinkers, youth leaders, innovators, and policy-makers. Panelists will examine an array of topics focusing on innovation, accessibility, environmental sustainability, and Indigenous perspectives.
The Nordic–Canadian Fellowship in Environmental Journalism from Nordic Bridges offers the opportunity for 16 emerging journalists (8 Nordic and 8 Canadian) to conduct reporting trips and contribute to an exhibition focusing on the current climate crisis.
The Nordic Region has long been a leader in issues around environment and sustainability, which are also of major significance and concern in Canada, and these conversations will be shared programmatically throughout the year.
Nordic Bridges as an initiative aims to be net carbon neutral, to ensure that any environmental impact directly due to the creative exchange will be offset.
More to explore
"The best of Nordic Bridges is encountering new sounds, sights, textures and ideas: we encourage audiences to explore a genre they wouldn't normally explore--put yourself out there and you won't be disappointed," says McLeod.
"We hope that Canadian artists, through their connections with Nordic artists, go on to share their work in the Nordic Region, and that the investment we're making into legacy projects through knowledge sharing and development will inspire artists and audiences for many years to come."
---
Icelandair has regular flights to Toronto, with connections from across Europe. When you book flights to Toronto with Icelandair you have the opportunity to add a stopover in Iceland at no additional airfare.