01/30/2023 | 10:00 AM
Romantic getaways in Iceland
We're going to let you in on a secret: Iceland is the ideal destination for Valentine's Day travel. Why? Because the best way to stay warm in cold weather is to snuggle up to someone special.
This cool country has so much to offer lovebirds. Our wide-ranging buffet of holiday packages are all designed (and priced) for 2 people traveling together.
That said, don't be put off if you want to travel as a family or group, or solo (why should couples have all the fun?), as our packages are very adaptable.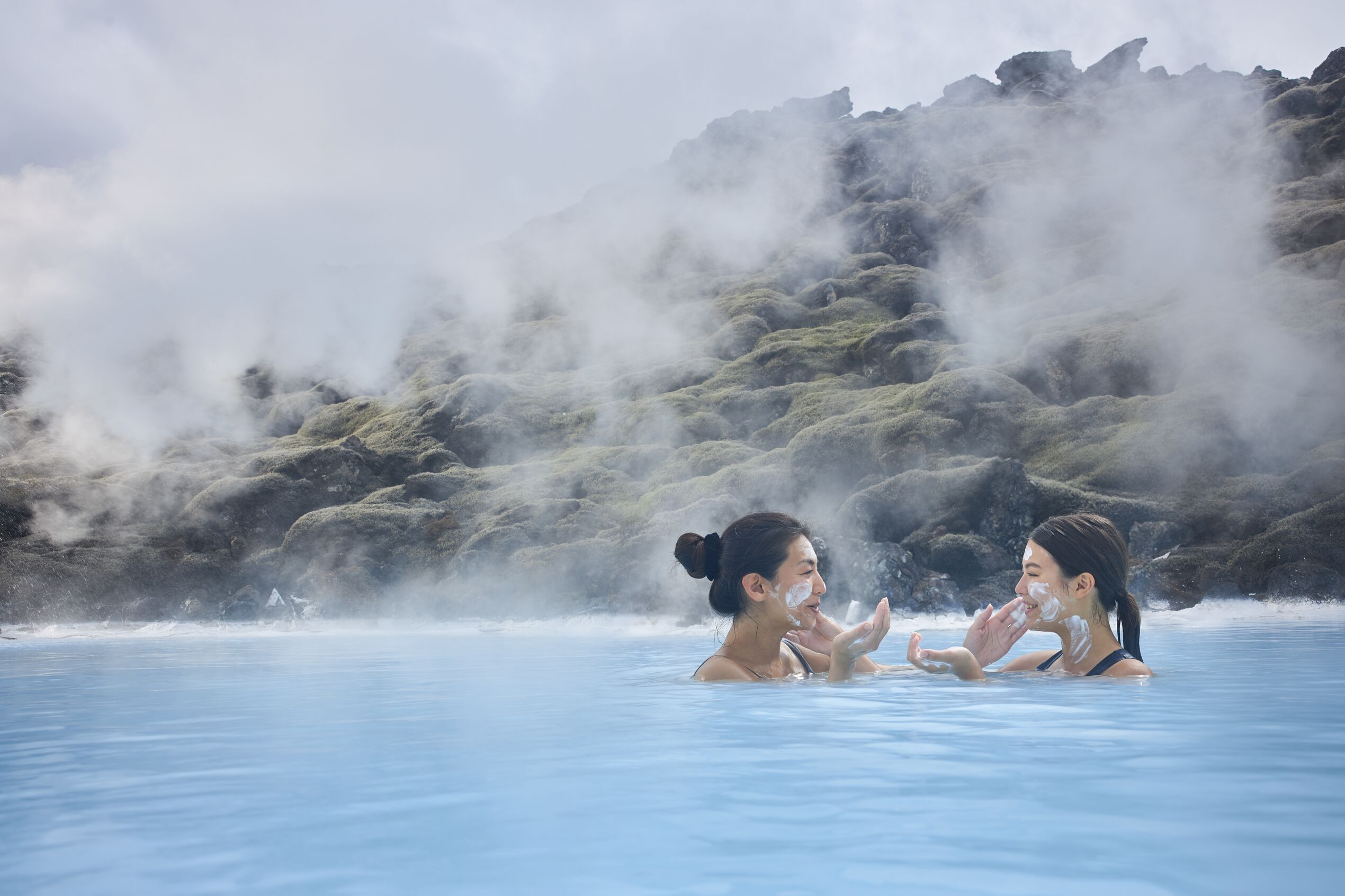 Heartwarming places
On the surface, Iceland has a frosty exterior that might seem uninviting at first glance. But there's a lot more going on beneath the surface (as is common in many great love stories).
Underneath the icy landscape is where the magic resides – thanks to tectonic activity, geothermal hot water bursts up into the atmosphere and creates am enviable culture of hot spring bathing in Iceland.
Hot springs and pools are found in every part of the country, in all shapes and sizes. If you start to feel chilly from admiring the overflowing array of natural highlights around the country, you can always rest and re-energize with a hot soak.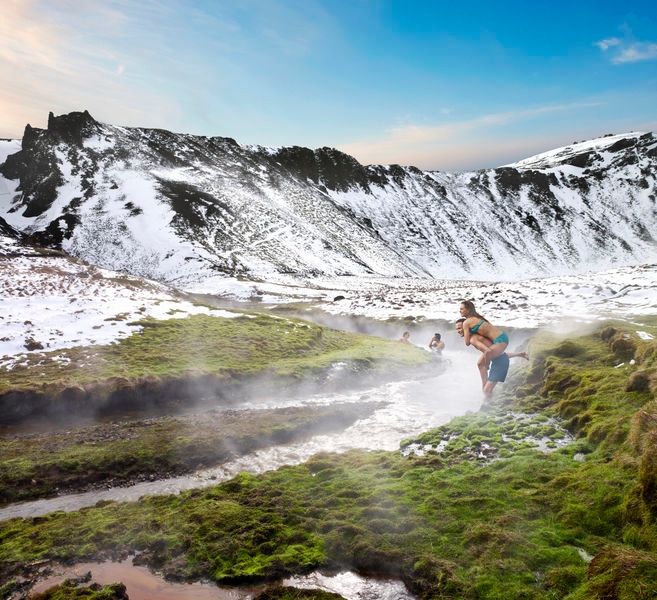 If you're adventurous, nature baths might be your thing (take a hike to the geothermal river Varmá in Reykjadalur valley, for example). A cozy hot-pot at a cabin in the countryside is also a great option, and perfect if you want privacy.
If you're looking for a soak with added luxury, there are plenty of well-known geothermal spas to choose from. We've designed a few multi-day packages you can check out, where we've combined flights and accommodation with a popular Golden Circle excursion and a rejuvenating visit to the Sky Lagoon or Blue Lagoon.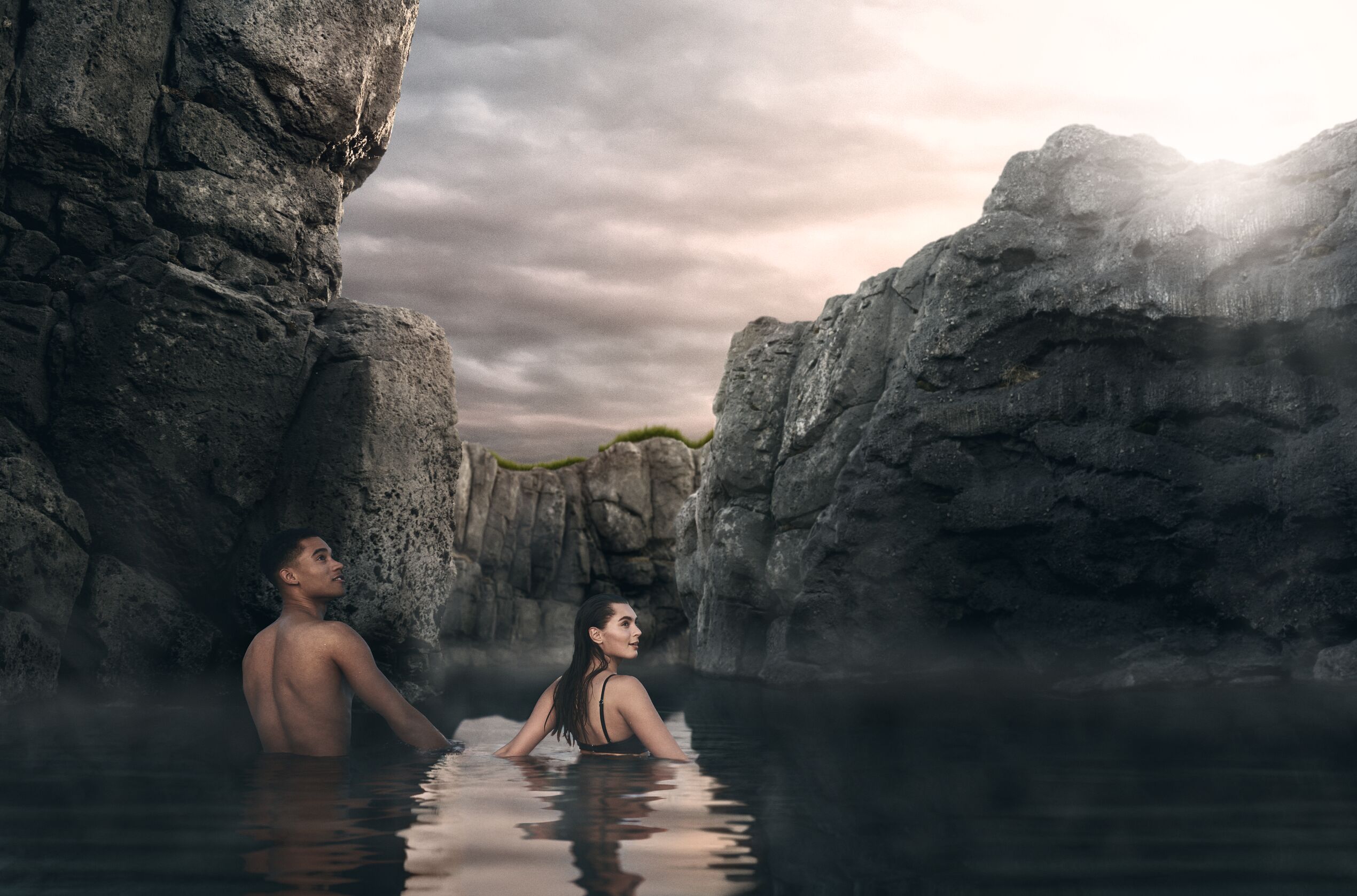 Northern lights hunting
Wintertime travel in Iceland can sometimes pose a challenge – but catching the aurora borealis is definitely a great pay-off. A spectacular light show filling the night sky will stand out as a highlight of your trip, and who better to share this moment with than your significant other?
The northern lights can be fickle, and a degree of luck is sometimes required to see them, but there are plenty of tours run by professionals who will do all they can to ensure your aurora-hunting is successful.
Remember to do a little planning to ensure you'll stay warm and safe.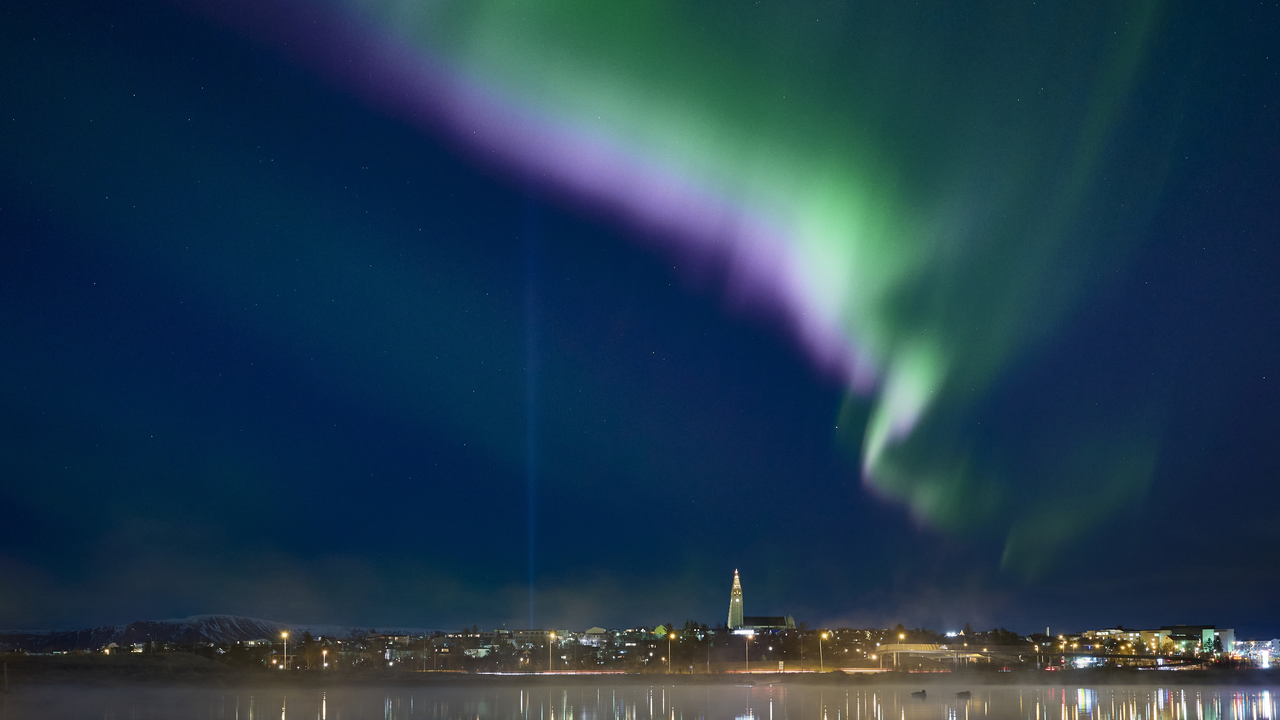 City indulgences
If you decide to stay in the capital area, there are countless places to check out, from cozy cafes to rowdy bars and live music venues, plus museums covering all sorts of local curiosities and oddities – including, ahem, a museum dedicated to penises (we're not sure it classifies as a romantic attraction!).
Exploring Reykjavík can be a fun adventure; the downtown area is perfect for romantic walks and is a stone's throw from the ocean promenade.
For thrill-seekers, check out FlyOver Iceland: you get all of Iceland handed to you, with no need to head to the countryside to see the most awesome landscapes.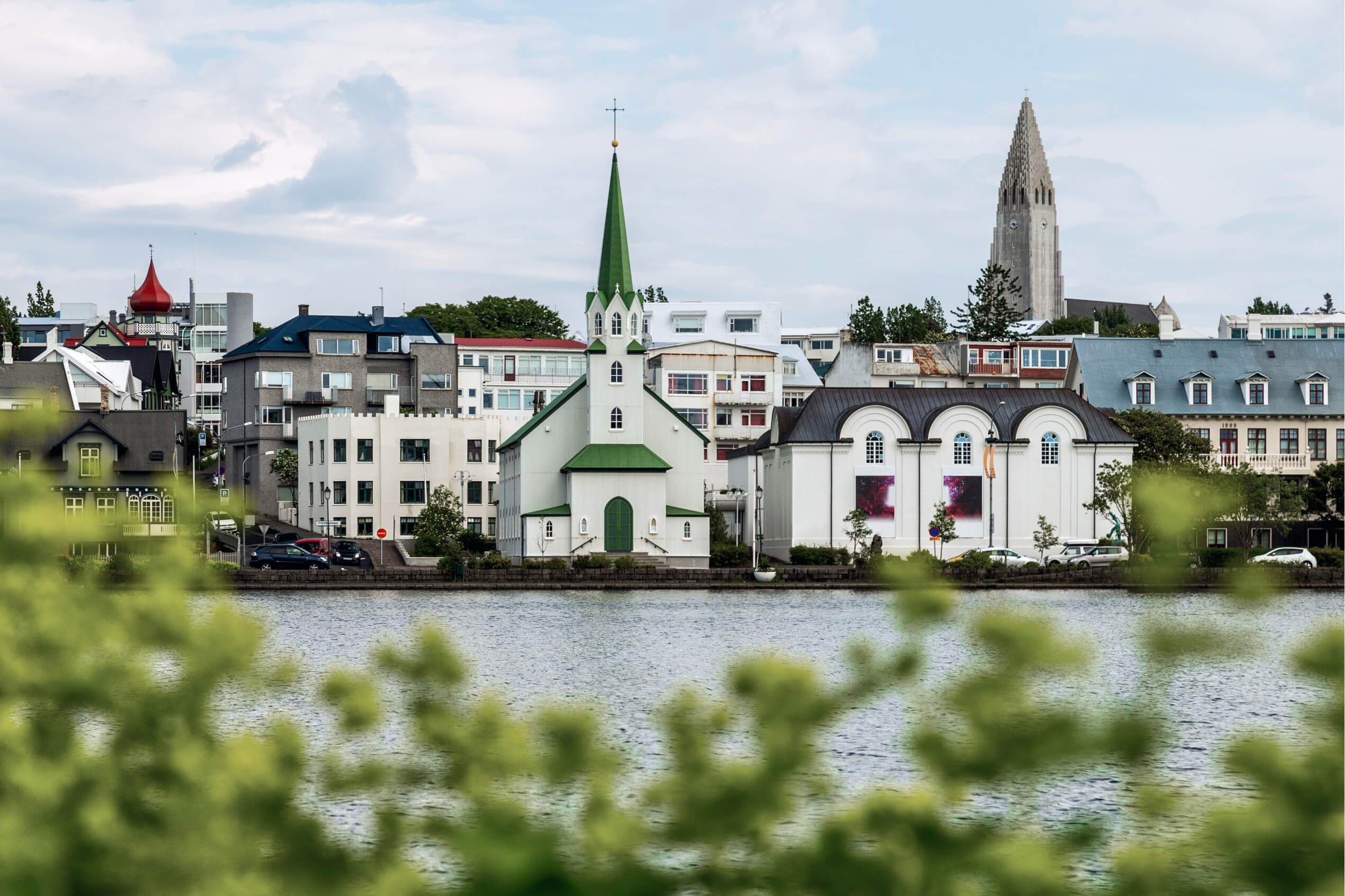 You'll also find restaurants galore in the city center, catering for any flavor and atmosphere you're looking for. Want a chill evening and good options? Buzzing food halls are trending in Reykjavík, with 5 of them in the downtown area. For more romance, candlelit dinners are served at high-end restaurants, often with an Icelandic twist. There are also plenty of places that offer smaller courses to share, ideal for loved-up diners.
If you're heading out of the city, there are exciting restaurants all around the country, many of them serving up a taste of Iceland on a plate.
Out-of-this-world experiences
A brilliant array of activities are well within reach when you're visiting Iceland, and we've got a menu of excursions departing from Reykjavík to help make travel easy.
Want to go horseback riding? The Icelandic horse is popular for a reason, with their thick fuzzy coat and special gait. Plus, they're friendly and warm-natured to people.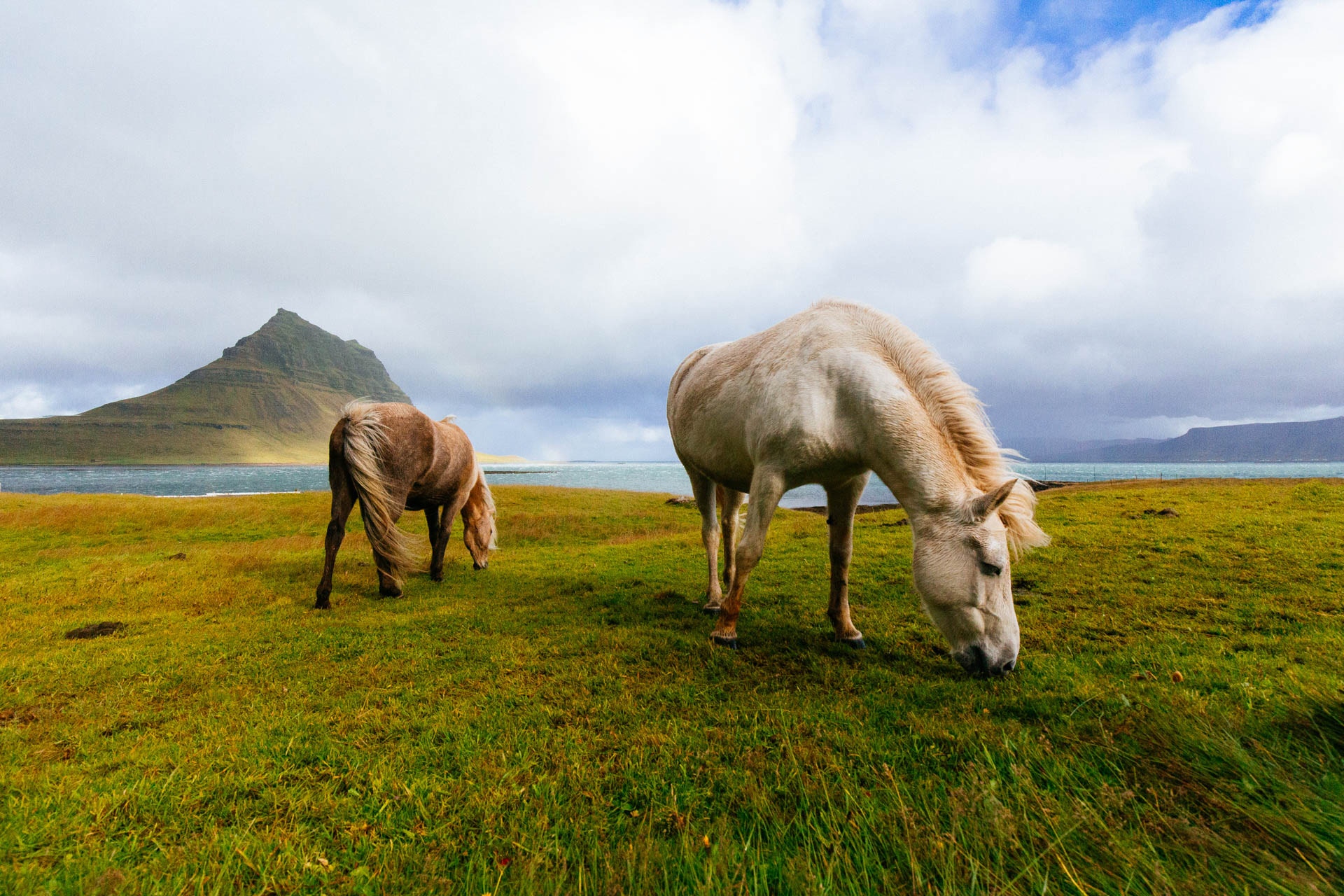 Other activities include exploring volcanic wonders, boat rides for whale watching, and investigating a lava tunnel. Adventure can be as action-packed as an ATV ride along a black beach or snowmobiling on a glacier.
But don't forget about the best way to recharge for the next adventure, and the key to keeping warm in the cold: a warm soak. Consider the list of swimming pools in Reykjavík alone, and visit a few to decide on your favorite.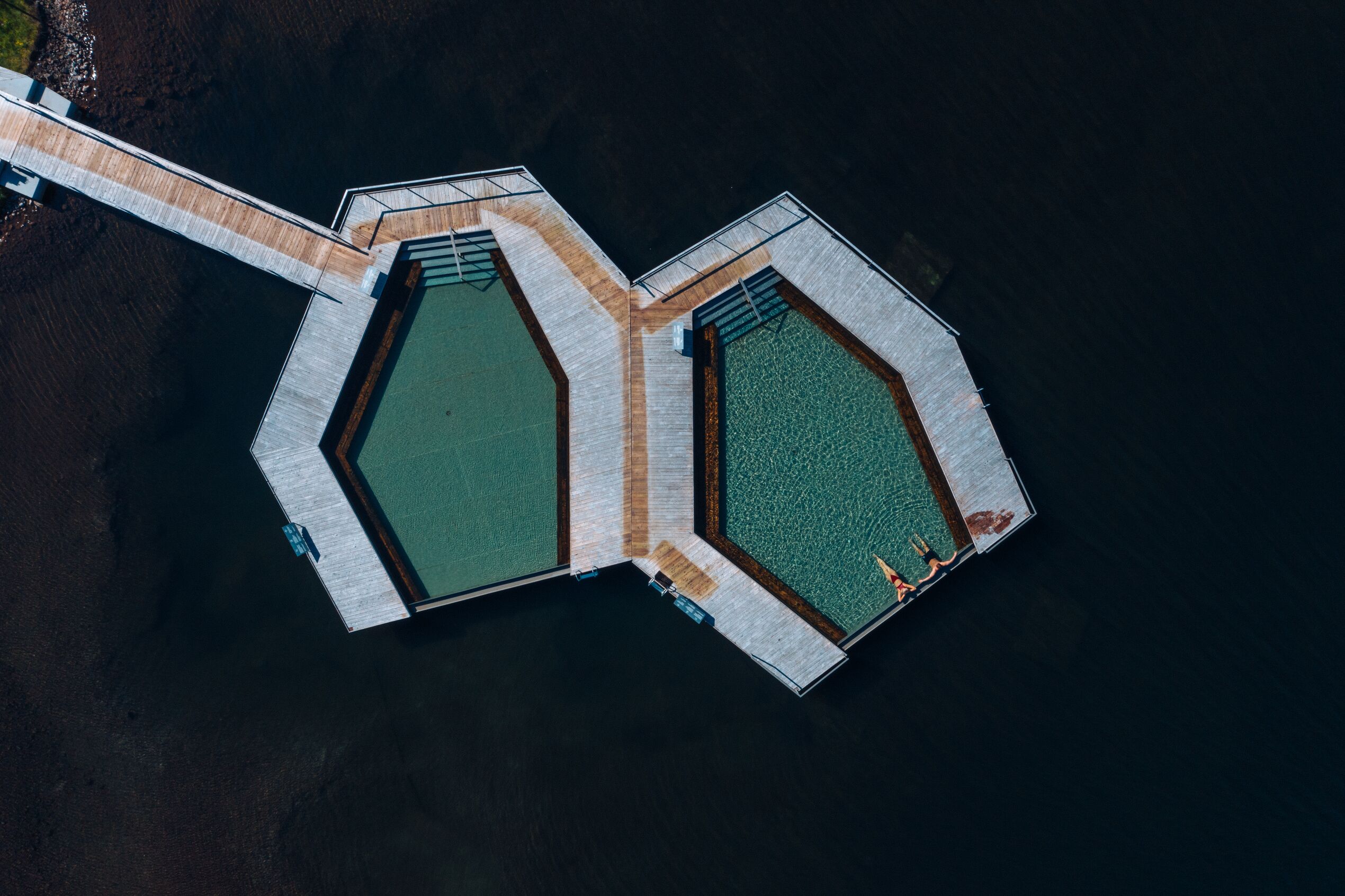 Design your own romantic adventure
You might opt to plot your own path and decide on show-stopping places to discover with your partner. Create a hiking and hot-pot combo, where you enjoy breathtaking trails and viewpoints then relax in your own hot-pot.
On the south coast you can walk behind waterfalls or through ice caves, cruise on an iceberg-studded lagoon, and explore the natural wonder that's come to be called 'Diamond Beach'.
Not to plant any ideas, but Iceland's landscapes have become super-popular backdrops for engagement proposals, elopements, wedding photo shoots, and honeymoons...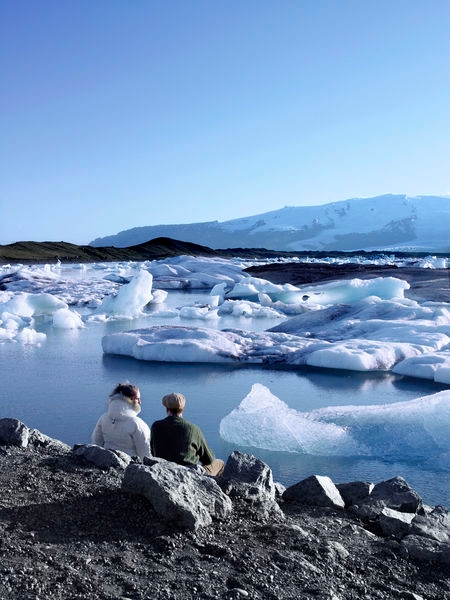 Fly with us
You can fly to Iceland from our gateways in North America and Europe all year long. We also fly domestically, from Reykjavík to Akureyri, Egilsstaðir and Ísafjörður so you can explore Iceland's varied regions. If your northern wanderlust is fired up, we also fly to a number of destinations in Greenland.
We can't wait to welcome you and your loved one on board. We promise you a memorable journey.