23/02/2020 | 10:00
Three days, three celebrations
Most good things come in threes, they say. The seventh week before Easter brings three days to celebrate in Iceland.
Falling on a Monday, the run of three starts with Bolludagur, followed by Sprengidagur on a Tuesday, and Öskudagur on a Wednesday. These three days fastened their positions in the Icelandic calendar sometime around the 18th or 19th century, and today are fun holidays to enjoy, as a participant or spectator.
Bolludagur
It's the day when everyone is excited about eating bollur – pastry buns filled with jam and cream, and topped with chocolate glaze. Icelanders love their bollur – thousands are sold on this day in the bakeries around the country. They're also not that difficult to bake at home, the recipe is relatively simple.
Bolludagur translates as Bun Day and always falls on a Monday. However, this is not a typical Monday for those who have children. Parents are likely to be woken early by their offspring spanking them with a Bolludagsvöndur (a wooden stick with a decorated paper paddle) and yelling Bolla! Bolla! Bolla! as they demand their creamy yummy bun. Many workplaces pamper their employees by ordering bollur, and the most common question of the day is "Have you had a bun yet?"
This year Bolludagur is on February 24, so if you're in Iceland, head to the closest bakery and try these delicious, hard-to-resist buns. If you're flying from Iceland on this day, we invite you to enjoy bollur on board as our kitchen has prepared 10,000 buns to be served on flights departing from Keflavík.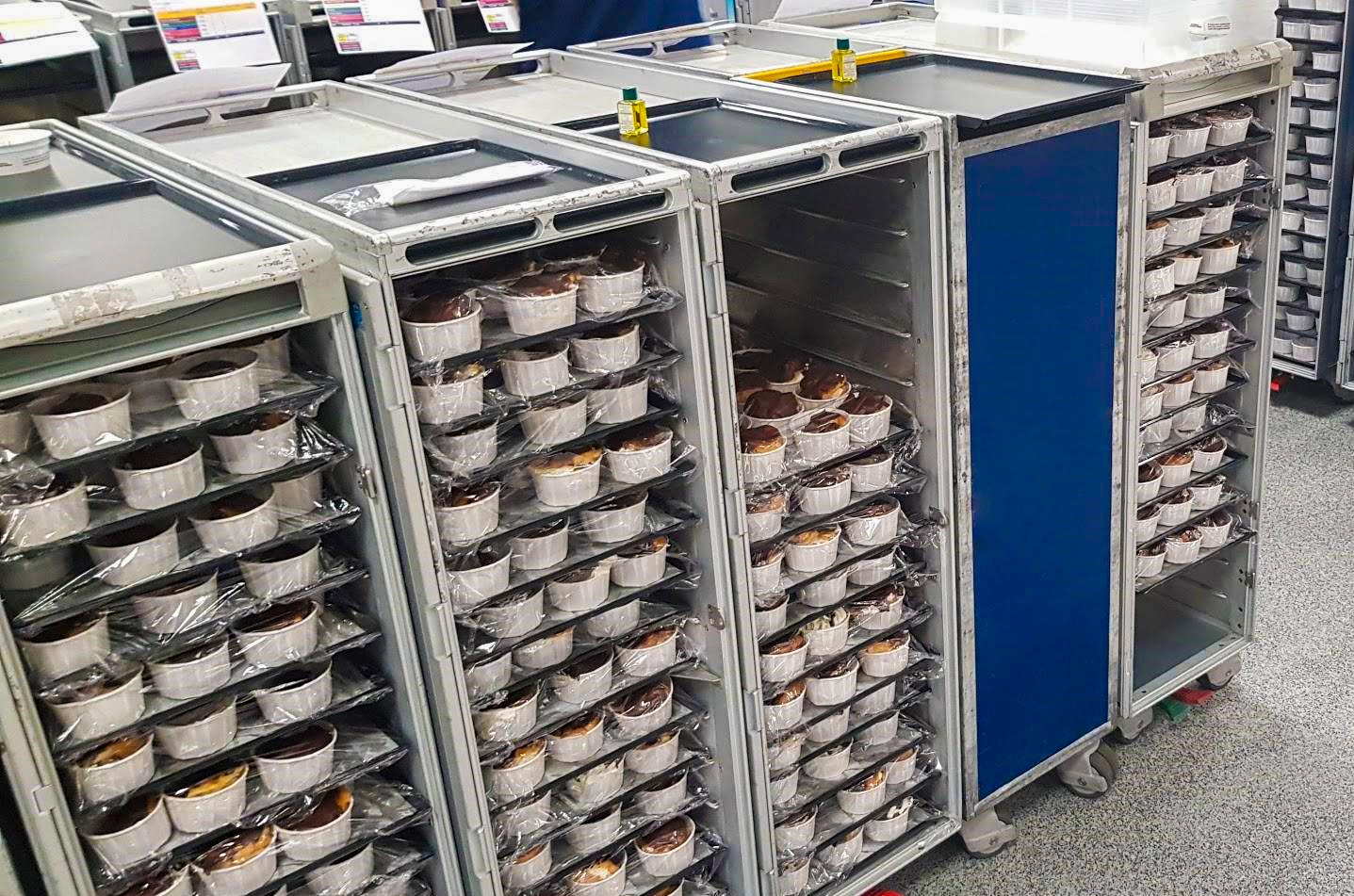 Thousands of buns getting ready to leave the Icelandair kitchen and board the planes.
Sprengidagur

The next day, Sprengidagur, gives no rest to your diet. This Icelandic version of Mardi Gras focuses on food, and the main dish of the day is saltkjöt og baunir – salted meat with vegetables, and yellow split-pea soup.
Having its historical roots in the Catholic belief as preparation for 40-day fasting, today, Sprengidagur has little to do with religious traditions and more with overeating. The origin of the name Sprengidagur might seem controversial. Some suggest it means Bursting Day: you can eat till you burst. Others might want to trace it from the German word "sprengen" and the custom of sprinkling holy water on people during mass.
No matter which story you choose to believe, we don't want you to miss out on the taste of this holiday. Many restaurants in downtown Reykjavík will be serving this meal as their dish of the day. And if you're on an Icelandair flight from Keflavík on Tuesday, February 25, get ready for some traditional Sprengidagur pea soup – courtesy of our kitchen.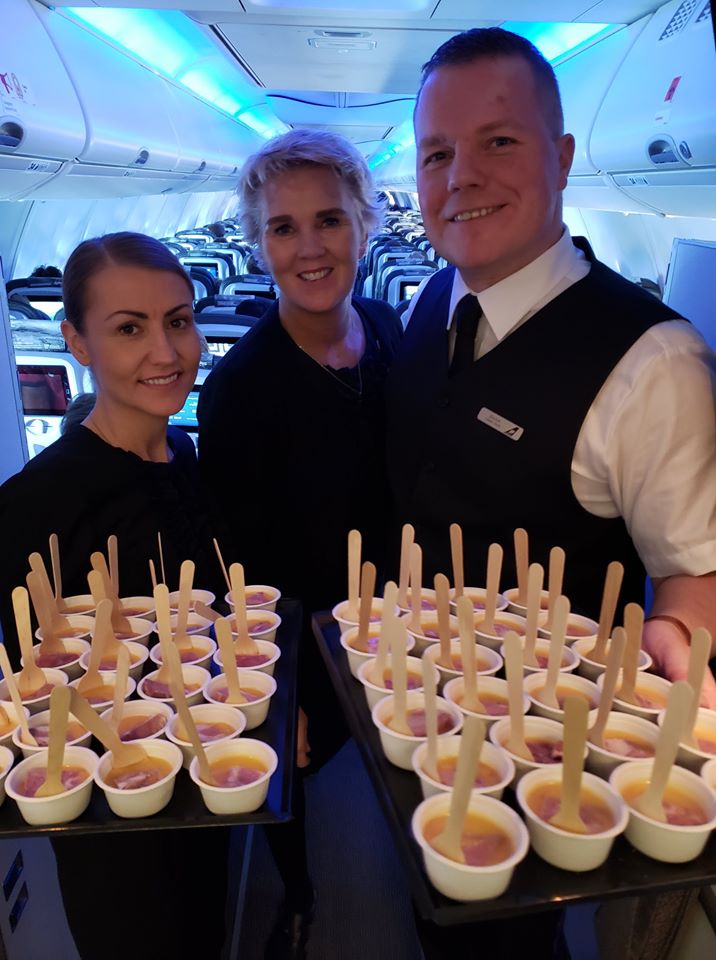 Yellow split-pea soup served on board on Sprengidagur.
Öskudagur
The final day of the three is Öskudagur or Ash Wednesday, always on the first day of Lent. From a historical point of view, the Ash Wednesday tradition in Iceland has changed a lot. It is a Catholic holiday when people would repent for past wrongs and get a cross marked on their forehead during the mass. People would also take the ashes back from the church to bless their home. In Iceland, this later evolved into bringing a bag of ashes and hanging it secretly on the back of a person you liked.
Today, this day is all about candy. For children, mostly. Öskudagur literally translates as Ashes Day, and it resembles Halloween. You will see children dressed up in costumes wandering door to door and shop to shop asking for candy, for which they have to sing a song. Some businesses at the end of the day will have a note saying their candy is finished. By then, the children know that it is time to return to their homes – their bags are well filled with sweets.
If you're in Iceland on Wednesday, February 26, it's almost a promise that you'll see some creative and exciting costumes on local kids.
Text by Edvardas Paskevicius.
Banner photo: Behind-the-scenes moment – the Icelandair kitchen team making buns for the flights on Bolludagur.