What to see and do in New York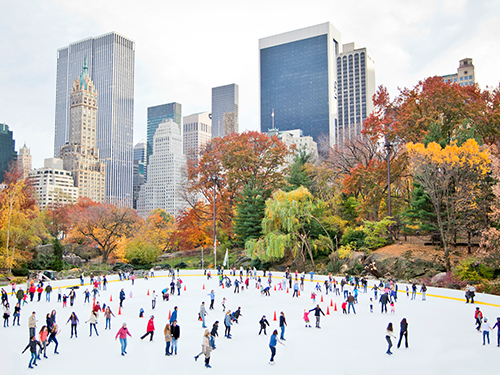 Best time to fly to New York
The best time to visit New York is between April and June when the weather gets better and crowds dip before the summer.
If you don't mind the cold, November or December is also a great time to visit as everything gets festive for Thanksgiving and Christmas – you might even see some snow!
With plenty to see and do throughout the year, there's really no bad time to visit the City That Never Sleeps.
Whether you want to book flights to New York from England, Scotland or the rest of Europe, you can find great packages on return trips to New York, John F. Kennedy Airport, with Icelandair.
Getting around New York
Thanks to its layout, New York is a pretty walkable city. It also has an excellent public transport system with buses, trains, and the iconic subway system.
Riding the subway is a great way to explore the five boroughs - the Bronx, Brooklyn, Manhattan, Queens, and Staten Island - and feel like a local as you do it. Just purchase a MetroCard to get started.
The Staten Island ferry is another iconic mode of transport in New York. The trip takes about 25 minutes and is completely free. From the boat, you can enjoy views of the Manhatten skyline, New York harbor, and the Statue of Liberty.
Before you take in the bright lights of the big city, how about exploring a cooler capital? Take advantage of our Iceland and New York package and add a stopover in Iceland at no additional airfare, breaking up the flying time and leveling up your adventure.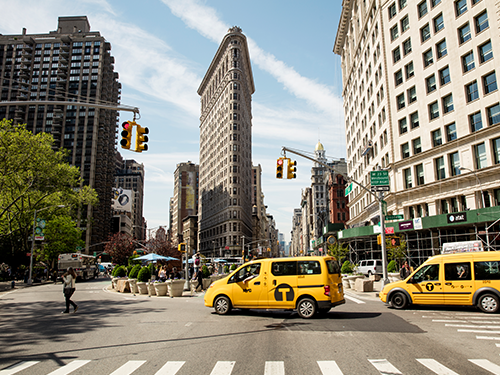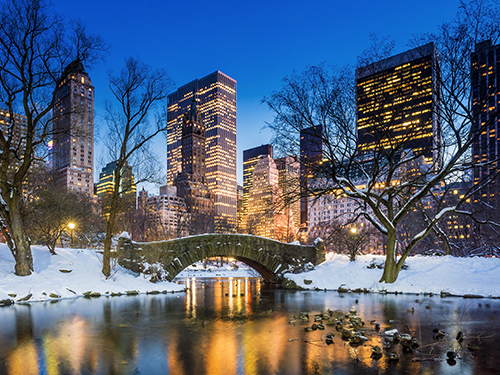 Things to do in New York
When it comes to things to do in New York, you'll be spoilt for choice. This big, buzzing city will leave you dizzy with its sheer energy and diversity - New York doesn't just have everything, it is everything, all at once and in your face.
New York is a city that looms large in creative dreams and on screens big and small. It's been a muse for so many artists, writers, movie-makers, and musicians, many of whom have left their mark on the Big Apple.
Visit Central Park to discover the setting of iconic scenes in such films as Harry Met Sally and Home Alone 2. There you can also visit the Central Park Zoo and take in the striking Bethesda Fountain.
If you want to get up close to the homegrown culture, we recommend watching a baseball game at one of the city's stadiums, seeing a Broadway show, or visiting one of the many incredible museums such as the Guggenheim or the Met.
Top attractions in New York
Iconic landmarks beckon from all directions in New York. There's the Brooklyn Bridge, the Empire State Building, the Statue of Liberty, and Times Square, to name but a few.
Take a trip to the Top of the Rock, the Observation Deck, at the top of the Rockefeller Center. Here you can enjoy views of the entire city of New York. Take the trip to the top at night to enjoy the beauty of the city's lights.
Take the ferry over to Ellis Island, where you can view some of the earliest records of immigration to New York City.
For a dose of more recent history, you can visit the National 9/11 Memorial and Museum to pay tribute to the lives lost during the 9/11 terrorist attack - an event that continues to impact the entire international community.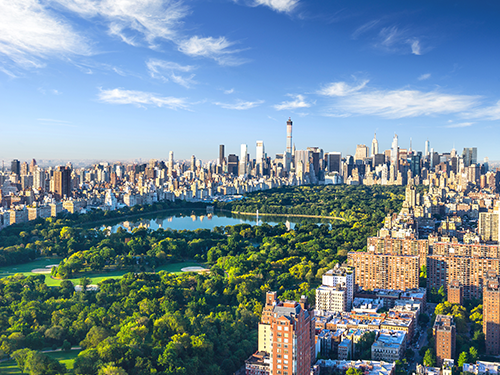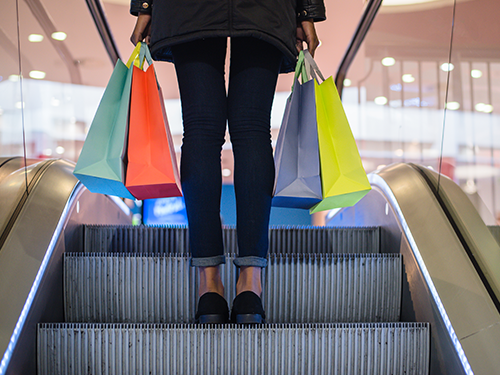 Shopping in New York
From flea markets to high fashion, this is a city for retail therapy and unique, stylish finds.
Hit Midtown's Fifth Avenue and surrounds to scour iconic department stores like Barneys, Macy's, Bloomingdale's and Saks.
Savvy shoppers also make a beeline for Century 21, a New York institution, and other famous discount and designer outlet stores promising deals galore – just remember to leave some room in your suitcase.
Looking for something to take back to those back home? Stop by any museum gift store for a one-of-a-kind memento.
Eat and drink in New York
New York is a haven for foodies. If you're looking for the quintessential New York food experience, there's plenty to choose from.
Grab a pretzel or hot dog from a street cart or order a burger and milkshake at an old-fashioned diner to live the American dream. Or, make a reservation at the latest hotspot where part of the fun is to see and be seen and sample the fancy creations of an A-list celebrity chef.
Alternatively, let your geographical wanderings dictate your dinner. Find dim sum in Chinatown, soul food in Harlem, craft beers and burgers in Brooklyn and plenty more. Whatever you decide to do, come hungry.