01/28/2021 | 5:06 PM
Iceland Airwaves 2021: Packages, line-up and more!
Please note that Iceland Airwaves 2021 has been postponed to 2022. Package holders will be contacted via email. Further information can be found on the Airwaves website.
Hey music lovers! It's not too early to start looking forward to something...
On November 3-6, 2021, Iceland Airwaves returns to Reykjavík, the coolest capital on earth.
One festival ticket offers 4 days of incredible music from homegrown and international artists. See below for our special packages that include festival pass, round-trip flights, and the option of hotel accommodation.
We don't need to tell you that 2020 threw a spanner in the works of so many festivals and fun travel plans. We know you felt it too. The Iceland Airwaves event planned for 2020 was moved to 2021 – check out the brilliant line-up and the Spotify playlist for what's to come!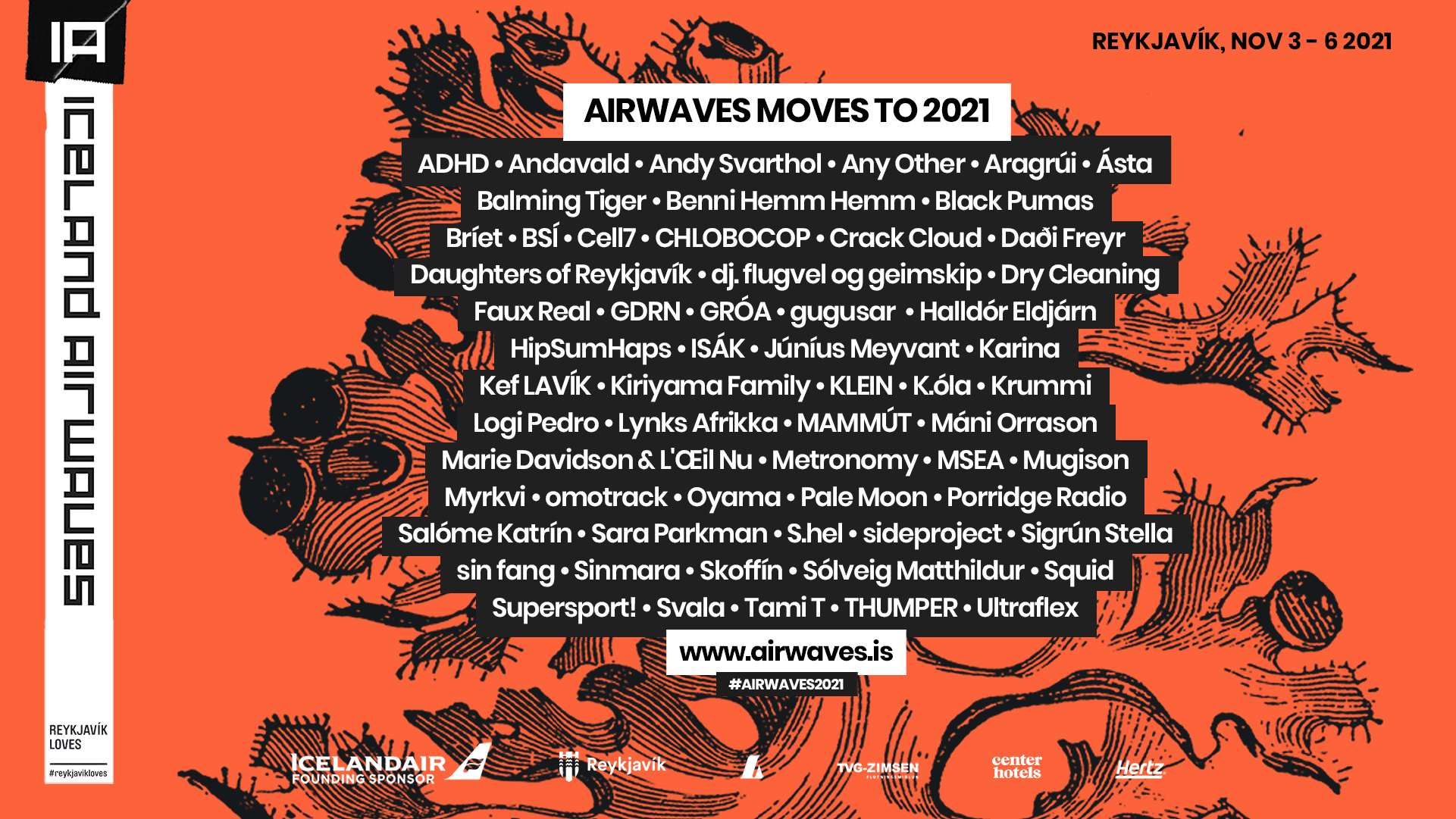 We are so proud of the reinvention of 2020's Airwaves into the amazing Live from Reykjavík livestream event, where some of Iceland's finest musicians were beamed into living rooms around the world. And now we are pumped and ever-hopeful for the return of live music and travel by late 2021. We hope you can join us!

Iceland Airwaves 2021: book your tickets now
Put the dates in your diary and get ready to join the party. Travel packages are available for 2021 and include 4-day festival pass and round-trip flights, with hotel-inclusive packages available.
Packages from the UK
Packages from Ireland
The sound of Iceland 2020
How does Iceland sound? The answers from the musicians involved in 2020's Live from Reykjavík might surprise you (hint: mother nature often produces the most beautiful sounds). When we say we are proud founding sponsors of Iceland Airwaves, here is what we are proud of – creativity, natural wonder, and the spirit of Iceland.
Iceland Airwaves 2019
By November we'll all be feeling well overdue for live music again. Take a look at what went down in 2019!

More info

Come back to check for festival announcements and other news, and visit the official website of Iceland Airwaves for loads more information.