UNIQUE REYKJANES
The Reykjanes peninsula is a geologically diverse area and is recognised as a geopark. Reykjanes Geopark is the 66th geopark in the European Geoparks Network. Here, you can see where the Eurasian and North American tectonic plates drift apart by as much as two centimetres each year. The area's history is equally as split between two worlds, but town Keflavík, close to Keflavík International Airport, is famous for both excellent pop music and resilient fishermen. This area was also heavily dependent on the US Naval Air Station, an outpost that was active from WWII and until 2006. When the base was shut down, many awaited the future with trepidation, as unemployment skyrocketed. However, the resilient Reykjanes people have certainly found new paths for their considerable talents, and the area is now ripe with interesting museums and exhibitions, various must-see areas, clever tour operators, and a whole host of interesting restaurants that all underline the fact that something good can grow out of dreaded changes.
Reykjanes is an ideal area to explore if you're in Iceland on a Stopover!
---
Reykjanes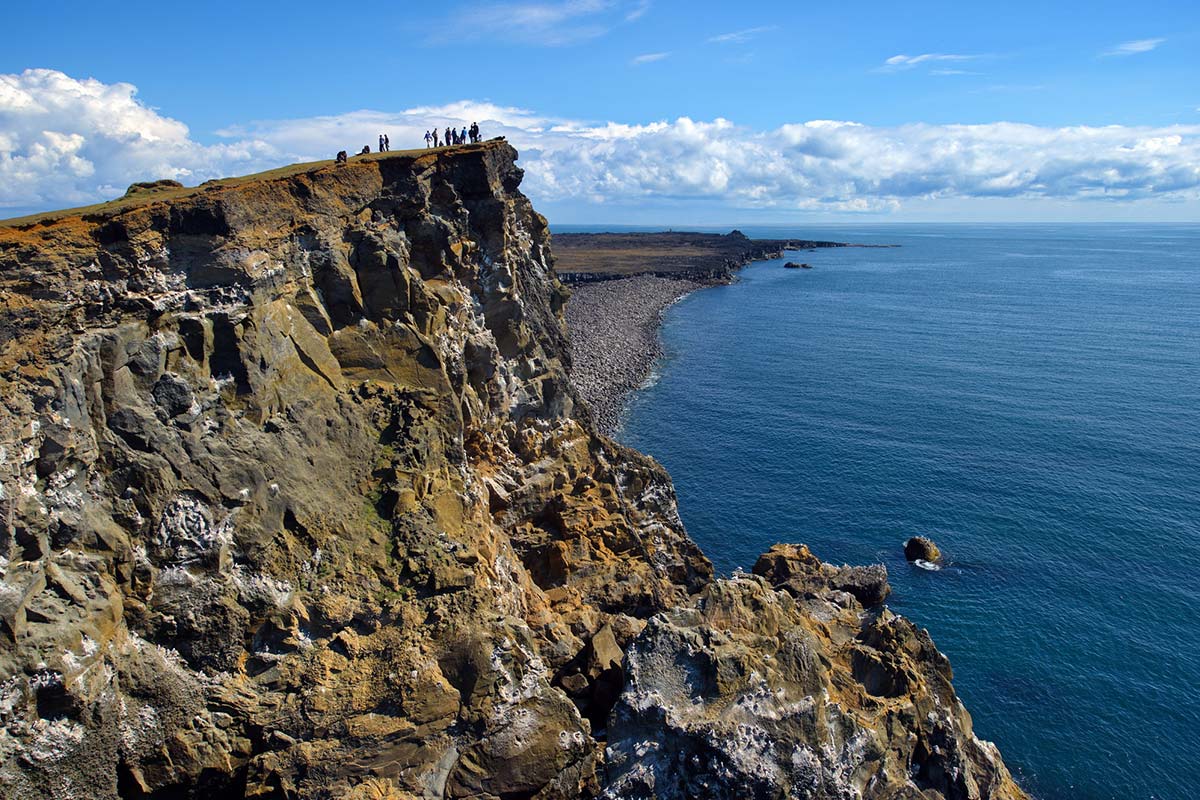 The Reykjanes Peninsula is a UNESCO Global Geopark and part of the European and Global Geopark network. The landscape has shaped the society and its history through the ages, and the people of Reykjanes have had to take the country's changing nature into account when founding towns, villages and other outposts of human habitation. A seemingly endless, green-grey moss-topped lava field blankets the peninsula, and lighthouses guard those travelling by sea. Nature is diverse, with volcanic and geothermal activity, and where the Blue Lagoon is a popular attraction.
---
Travice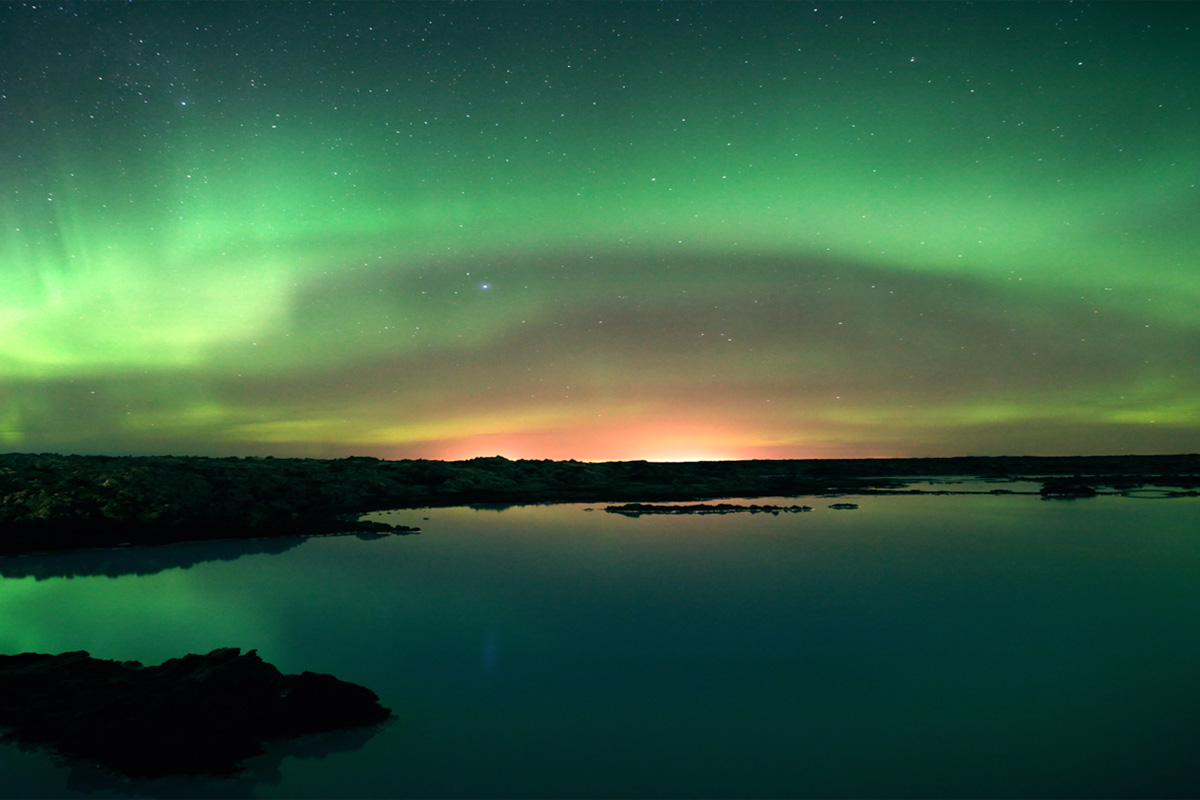 Travice is a travel agency located in Reykjanesbær, the peninsula's biggest municipality. We are a specialist travel agency that caters to travellers who want to explore the area's inspiring, including the Blue Lagoon and where the North Atlantic ridge rises from the ocean. Travice offers scheduled tours as well as private tours, and the team includes people that have extensive knowledge of the area, having lived there for most of their lives. 
---
Suðurnes Science and Learning Center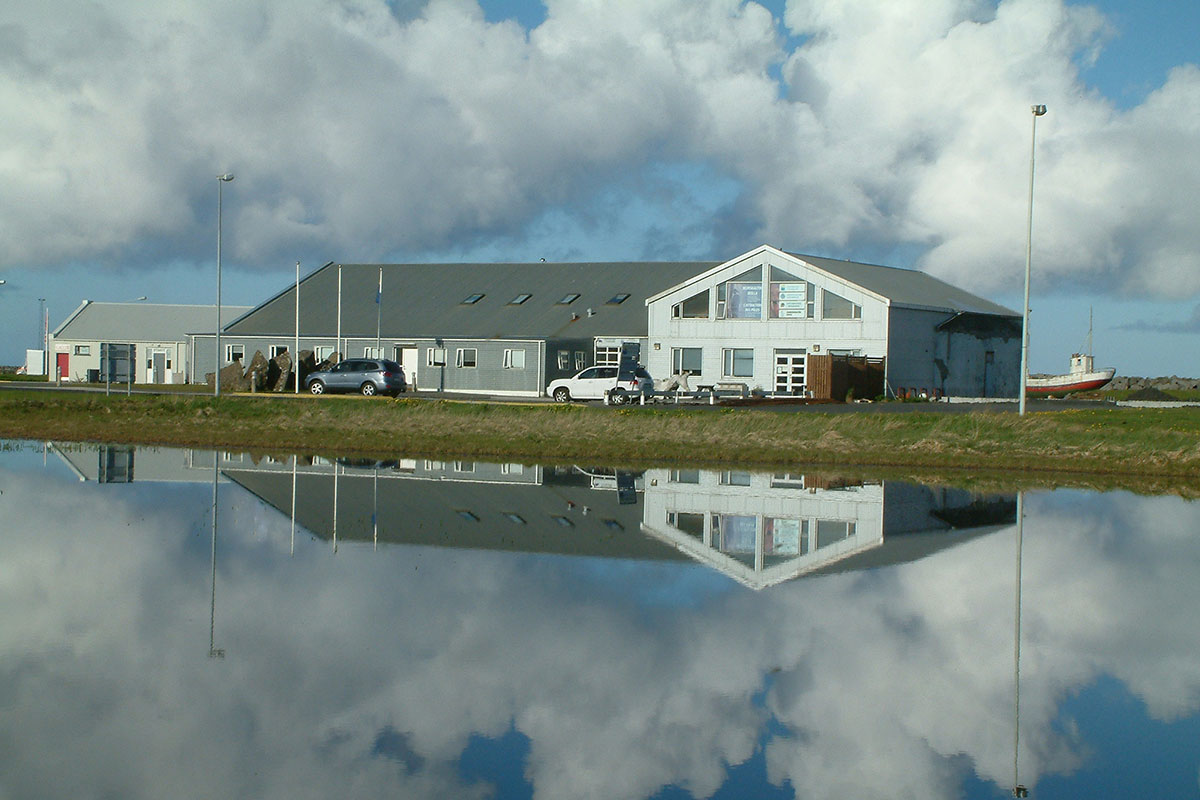 If you are interested in Icelandic nature and wildlife, then the Suðurnes Science and Learning Center is a place you must visit!
The center offers three interesting exhibitions, and you can also join our treasure hunt that will take you on an exciting journey looking for various animals, plants and historical places. The Suðurnes Science and Learning Center is an ideal for families and others thirsty for knowledge. We are too close to the airport to miss – only five minutes by car.
---
Flight training in Iceland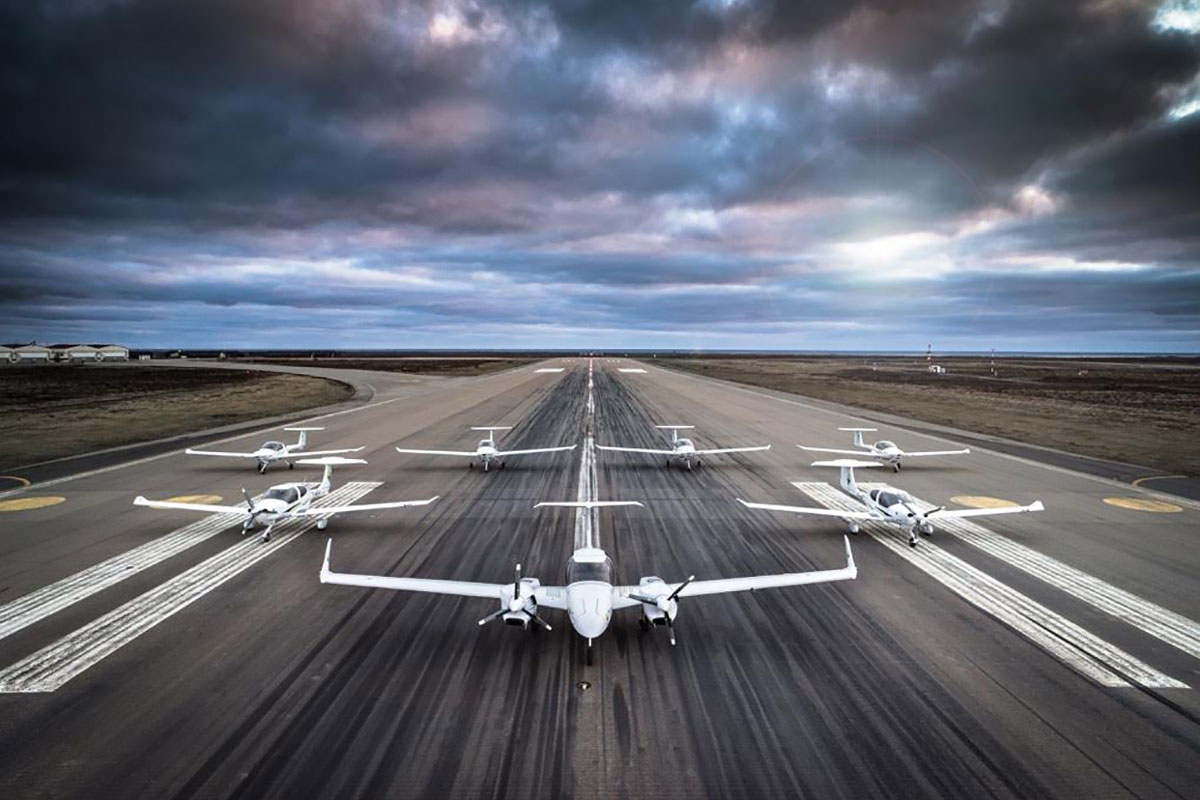 Keilir Aviation Academy offers a variety of aviation-related courses, from aircraft engineering (including theoretical courses), practical training, and apprenticeship time to private and professional pilot training courses that bring many international pilot students to Iceland.
Lasting only 18 months, the Integrated Pilot Programme offers an unparalleled training environment with a team of highly professional flight instructors, using a modern fleet of high-tech equipped aircraft. Being based at the International airport, we are surrounded by a wealth of aviation activity. The experience of flying in Iceland with such beautiful views and stunning scenery is nothing short of spectacular. Along with competitive pricing and first-class facilities at the only aviation campus in Iceland, pilot students from all over the world choose to come to Keilir. 
---
Adventure studies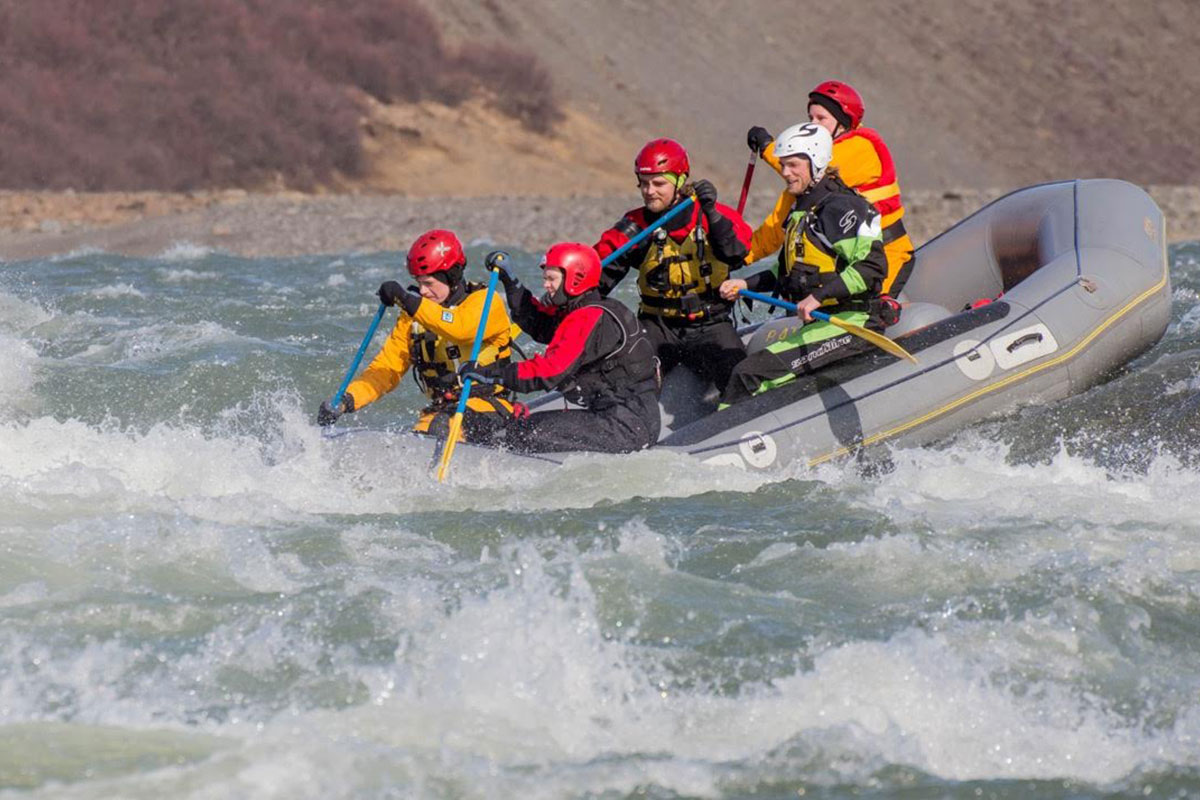 The Adventure Guide Programme is a university-level course and is offered in cooperation with the world-renowned Thompson Rivers University in Canada. Although the theoretical part of the course is completed through Keilir, half of the studies are located on sites all around Iceland. The programme lasts only eight months, and students spend much of the time in the field undertaking activities such as white-water kayaking, mountaineering, river rafting, glacier hiking, and many more action-driven studies in the breathtaking and challenging Icelandic landscape. After completion, students can either opt for further university studies or work within the field. Keilir operates in close connection with the largest adventure tour operators in Iceland, such as Arctic Adventures, paving the way for graduates towards a career as adventure guides.
---
Restaurant Vitinn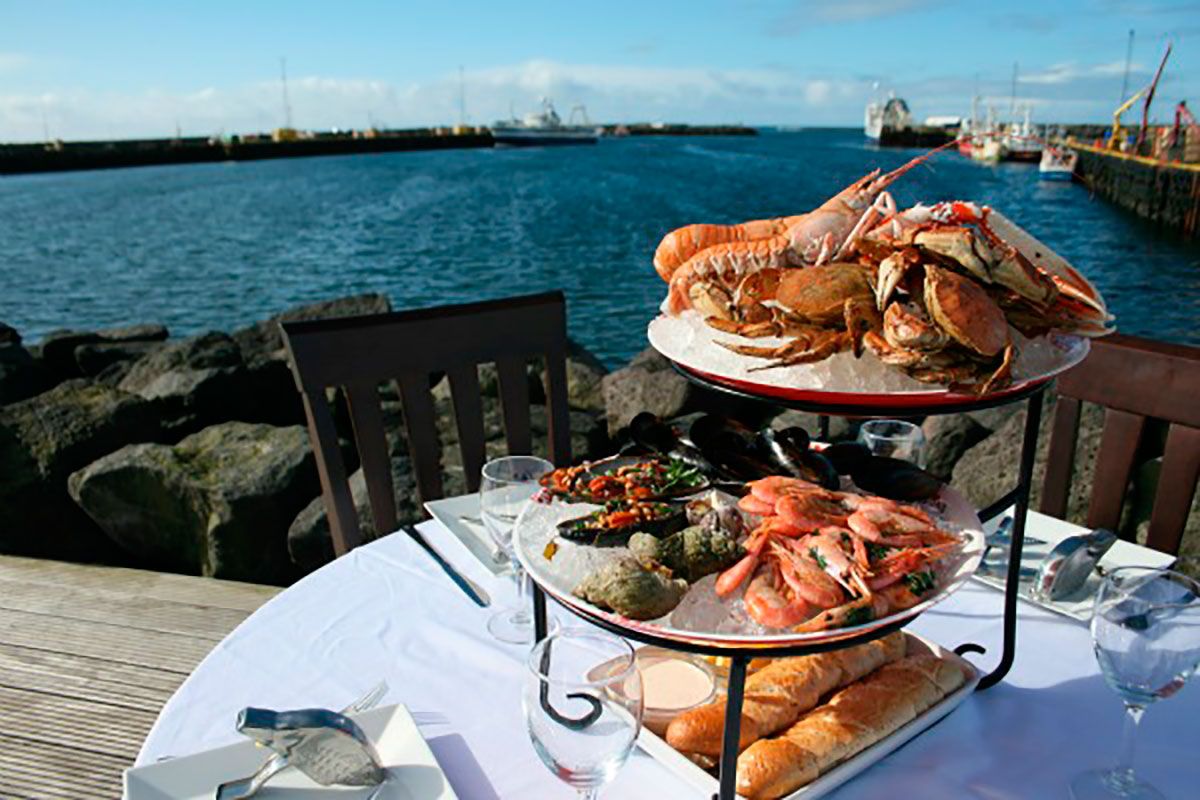 This established restaurant in the little fishing village Sandgerði is less than a 10-minute drive from Keflavík International Airport. The perfect eatery to start, or complete, your stay in Iceland, it's also a great focal point for a trip from Reykjavík.
Husband and wife Stefán and Brynhildur have nurtured the lovely Lighthouse restaurant and bar for many years. Outside, there is a big fish tank, where you can take a closer look at live fish and shellfish and learn a little about the various local species. Rock crab is the Lighthouse specialty.
The menu features plenty of seafood, fresh from local harbours, with the "crab and shellfish feast" always a hot favourite. Try some smoked cod liver or even Icelandic shark – complemented by a shot of Brennivín, naturally. The quality of the food and its presentation is so good it regularly attracts city folk out to the peninsula.
---
The Icelandic Museum of Rock and Roll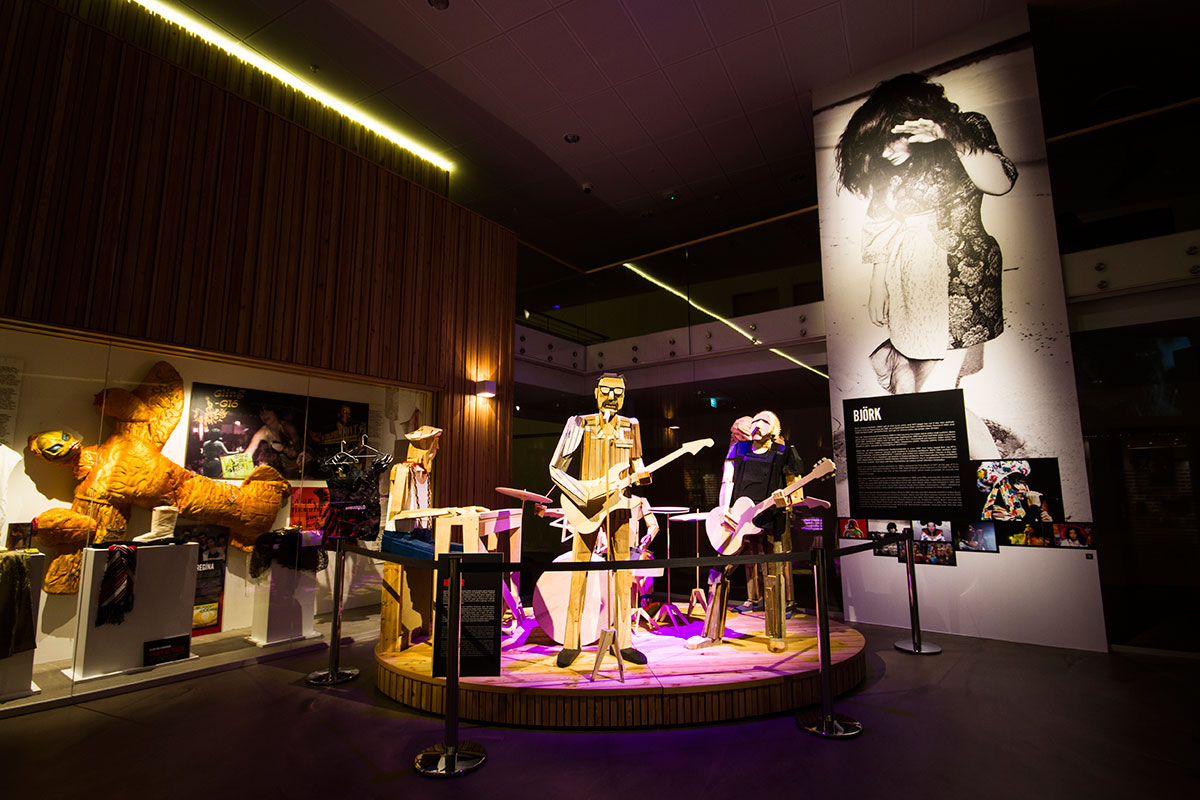 The Icelandic Museum of Rock and Roll is a brand-new museum about the history of Icelandic rock and pop music, where guests get to experience the history of Icelandic music with an iPad featuring the Rock 'n' Roll app. There is also a sound lab at the museum, where guests can try instruments such as the guitar, bass and electronic drums. Guests can also sing their hearts out at the custom-made karaoke booth!
---
Duus museum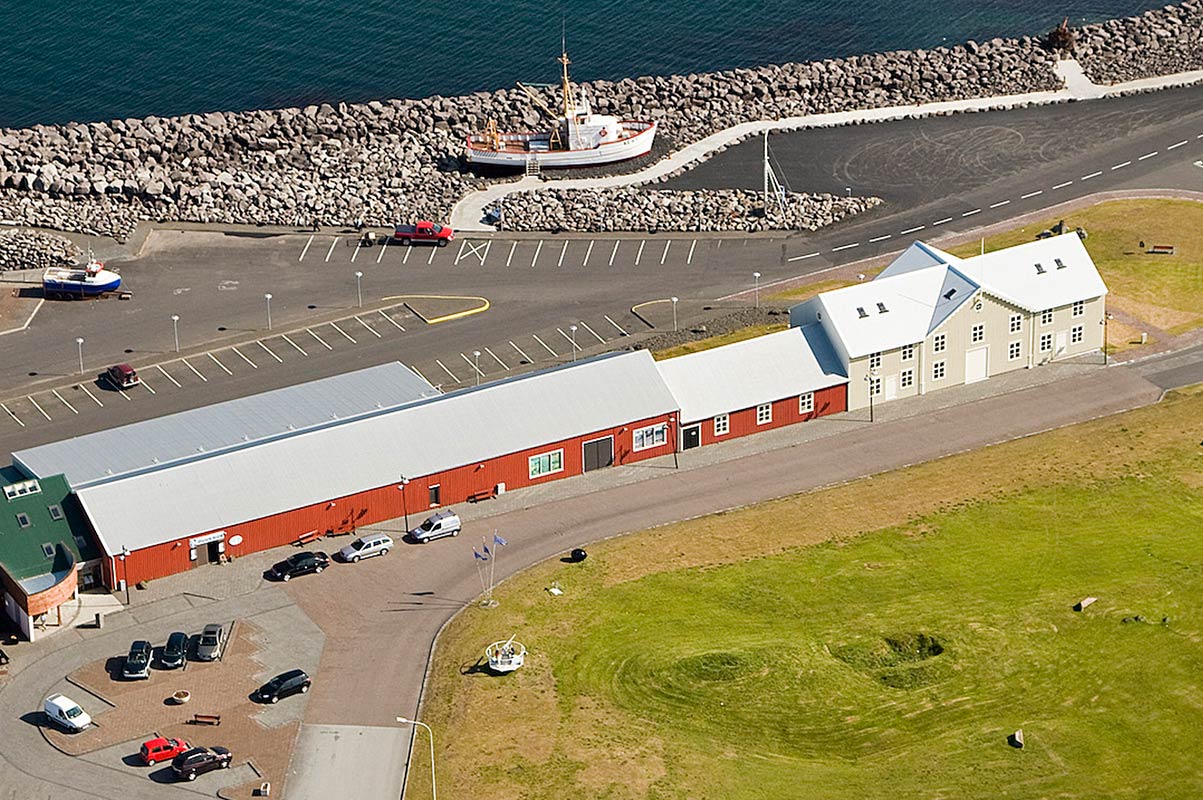 Duus Museum is located at the marina in Gróf overlooking Keflavík Bay. There is an interesting trail on the cliffs surrounding the marina where you might catch a glimpse of whales swimming in the bay. The Duus Museum is a complex of several interesting old houses that are connected both literally and historically, bringing more than 100 years of building history to life. In 2002, the restoration of the Duus complex began to change it into a cultural centre. Work was completed in 2014, and now, visitors can explore eight halls with diverse cultural exhibitions and activities. 
---
Restaurant Duus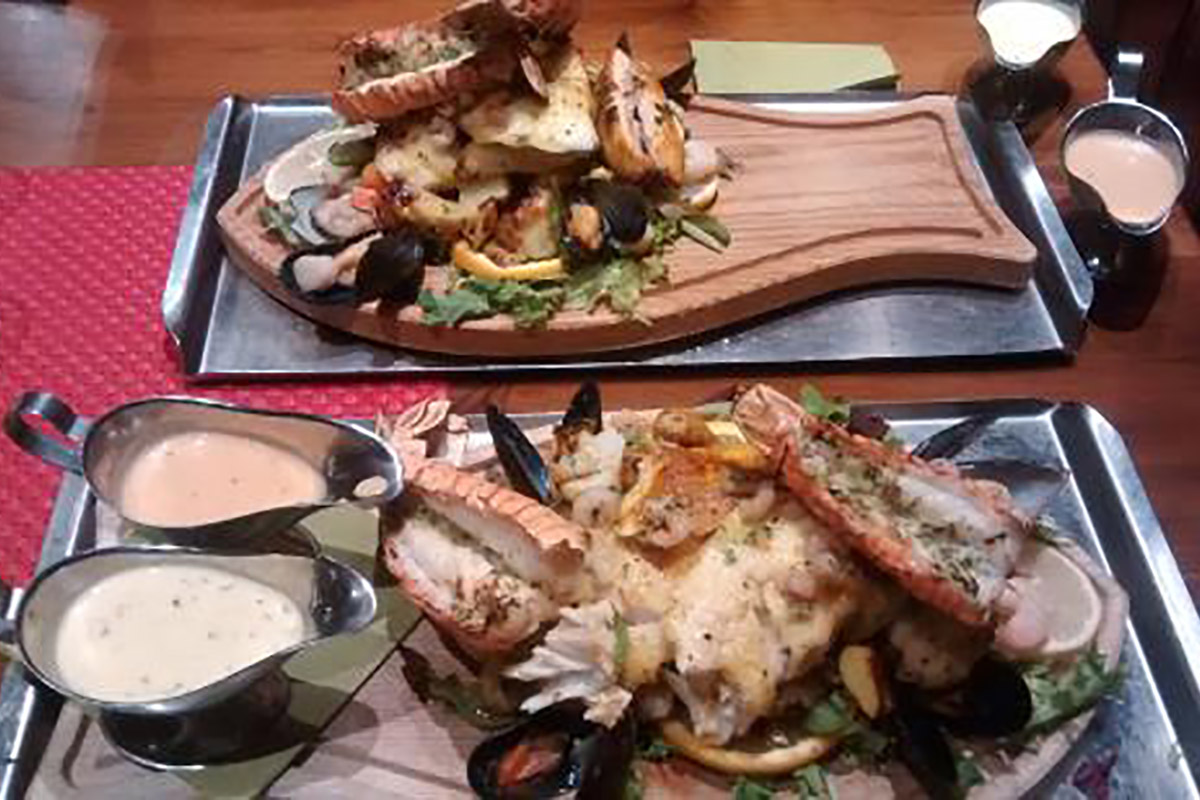 Kaffi Duus first opened in November 1998. It started out as a coffee house, seating 30 people and serving meat dishes and small appetizers. In 2000, they enlarged the dining area adding a further 65 seats. The house is located beside the old Duus houses, next to the small boat harbour in Keflavík, with wonderful views over the harbour, and even the sea and mountains in the distance if conditions are good.  The restaurant serves lunch and dinner and is especially known for great seafood.
---
Grindavík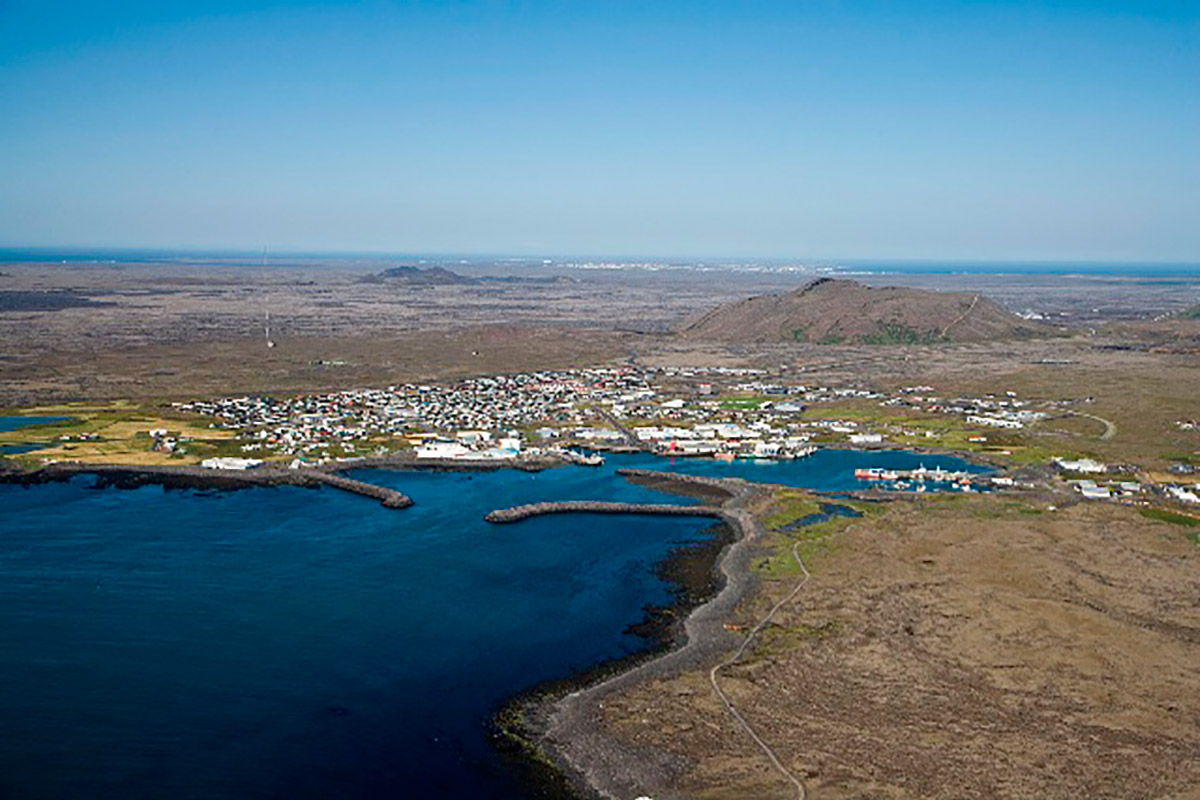 The village Grindavík is one of Iceland's special surprises for tourists. While best known for the world-famous Blue Lagoon, Grindavík also offers visitors a variety of opportunities for recreation, leisure, and family fun.
This charming community of 2,850 promises endless possibilities for excitement and fun for the entire family. Grindavík boasts of miles of hiking trails through breathtaking panoramas, a new modern campground and swimming facility, as well as one of Iceland's best golf courses. Magma – House of culture and natural resources – is a must-see, as are the town's wonderful restaurants.
---
Viking World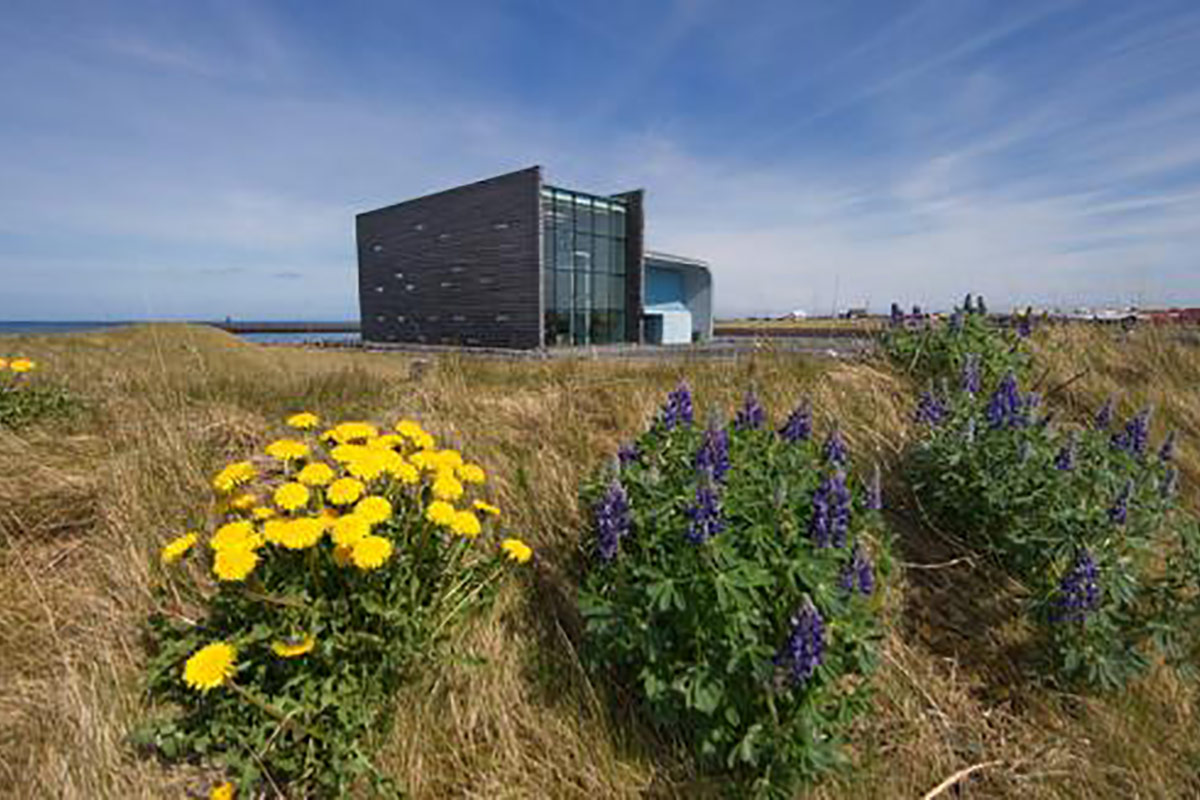 Viking World, or Víkingaheimar, is the only museum in Iceland dedicated to the Vikings and their discovery of Greenland and North America. Viking World is the home of the Viking ship The Icelander that sailed to New York in 2000 – an exact replica of the famous Gokstad Viking ship excavated in 1882. At Viking World, we welcome you aboard this authentic ship to experience what sailing across the majestic Atlantic Ocean must have been like for Viking raiders 1000 years ago. 
Viking World is home to the Viking millennium exhibition "Vikings: The North Atlantic Saga." Produced by the Smithsonian Institute in Washington D.C., this exhibit gives a glimpse into the Norse settlement culture, showcases explorations of unknown lands, and celebrates Iceland's central role in the discovery of North America.
Viking World offers a wide selection of food and beverages, including our Breakfast with Vikings, offered from 7 am – 10 am every day. On our website, you can buy the special Breakfast with Vikings package, which includes a hearty breakfast with views over the Faxaflói Bay, and transport from the airport to the museum and on to any other destination in Reykjavík. 
---
Kaffitár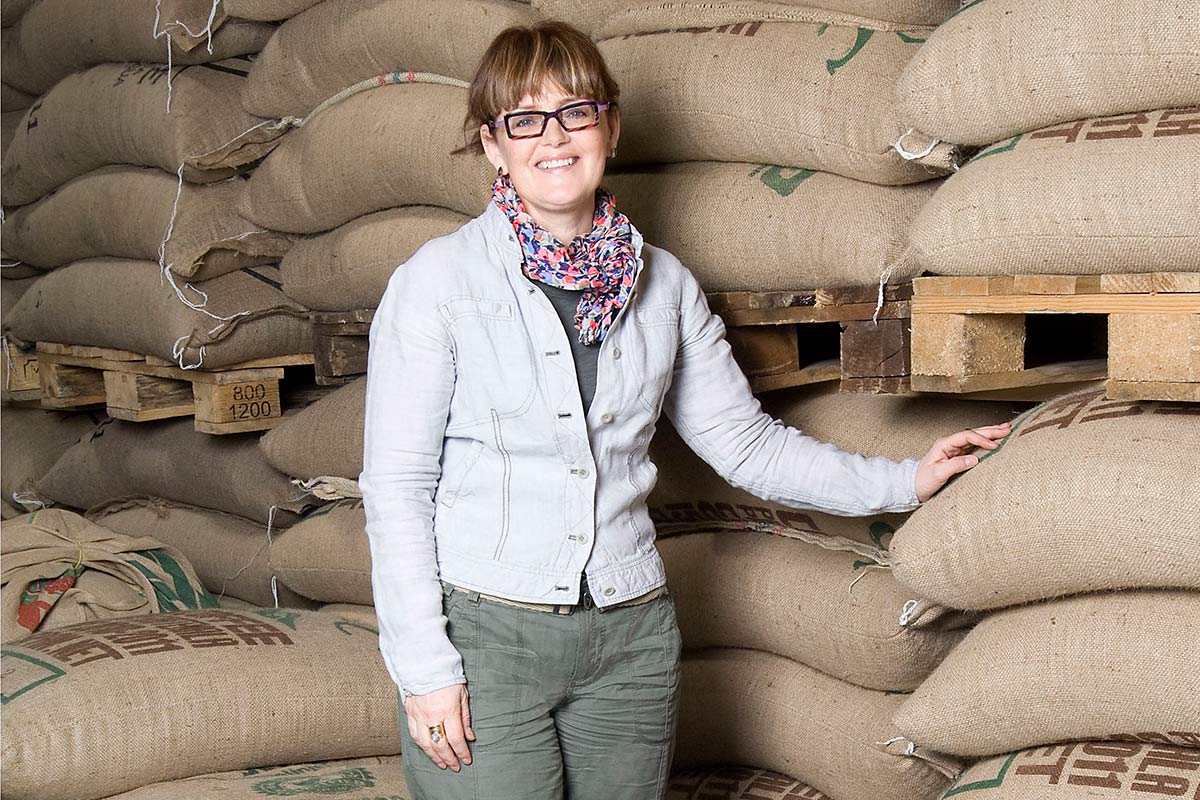 Kaffitár is a roastery that also operates seven coffee shops, five in the Reykjavík area and one in Reykjanesbær. We set our standards high when it comes to brewing coffee and serving it. The food we offer is from our own artisan bakery, Kruðerí Kaffitárs. We apply the same logic to our food as we do to our coffee: it has to be first class, traceable, and from suppliers we know.
We buy 83% of our coffee directly from farmers we know, and we call this philosophy "From farm to cup". This means we know the farmers and visit them regularly. Our cafes are certified by the Nordic Ecolabel, "The Swan ".
---