UNIQUE VESTMANNAEYJAR

Vestmannaeyjar is an archipelago by Iceland's south coast and consists of 14 islands and numerous rock stacks and skerries. Heimaey is the only inhabited one and is home to just over 4,000 hard-working people who've seen their share of nature's powers. In January 1973, volcano Eldfell erupted and forced inhabitants to evacuate overnight to the mainland, where they had to wait out the lava flow for five months. Remarkably, there were no casualties. Most islanders returned to Heimaey in the summer of 1973 and have rebuilt their community while continuing to commemorate the eruption and holding on to the matter-of-fact, ready-for-anything attitude that often characterizes people who must be ready to pack up and leave at a moment's notice. Nowadays, the town has a number of restaurants and cafés, galleries, hotels, guesthouses, a campsite, swimming pool and the most unusual 18-hole golf course, so visitors have a wide variety of activities to choose from. To reach Heimaey, the only inhabited island of Vestmannaeyjar, travellers can take the ferry Herjólfur or book a flight with Eagle Air. Both services are available in the summer and winter, making the islands a must-see destination at any time of year.
---
EyjaTours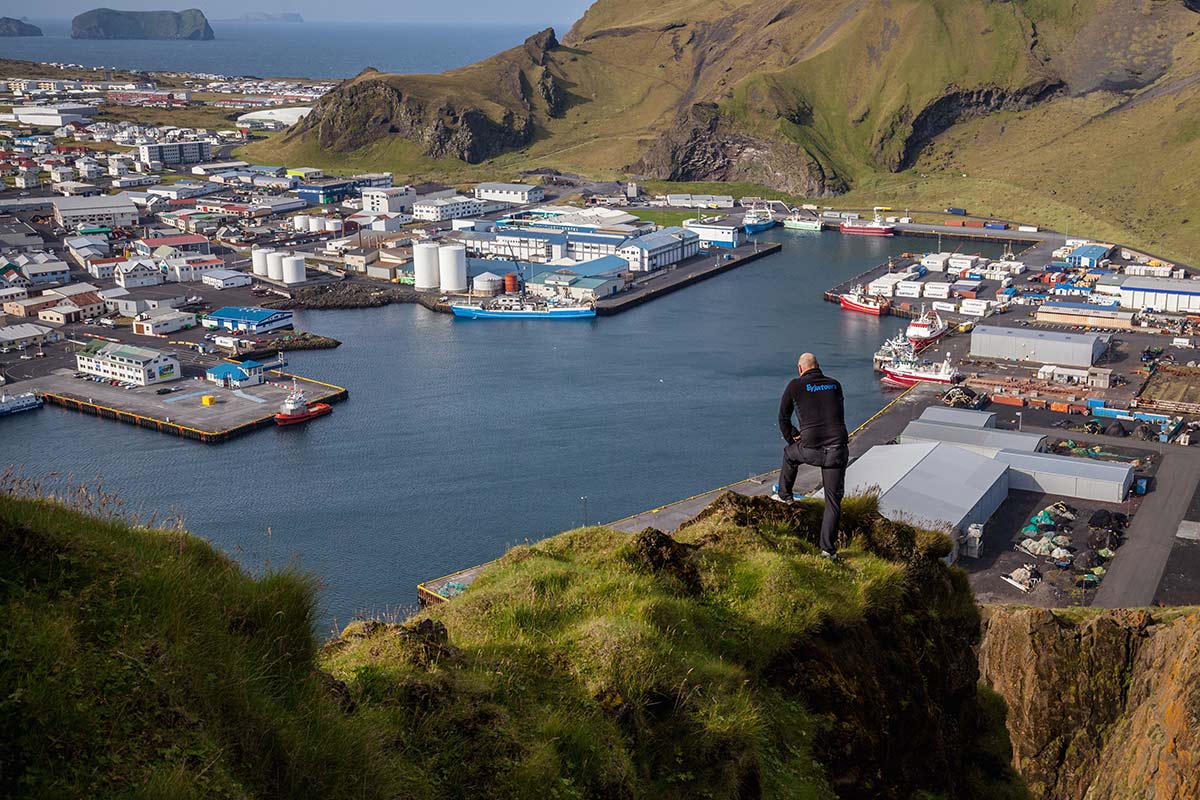 If you want to experience Vestmannaeyjar in a more personal and private way, consider EyjaTours for unique private tours, like their famous puffin and volcano tours. EyjaTours also offer custom-made experiences for families, groups of friends or solo travellers. Tours either run for a full day or a half-day, and all guides are experts, allowing you to discover the wonders of Heimaey. Their goal is "to make your trip magical and memorable so you will never forget this amazing island".
---
Eagle Air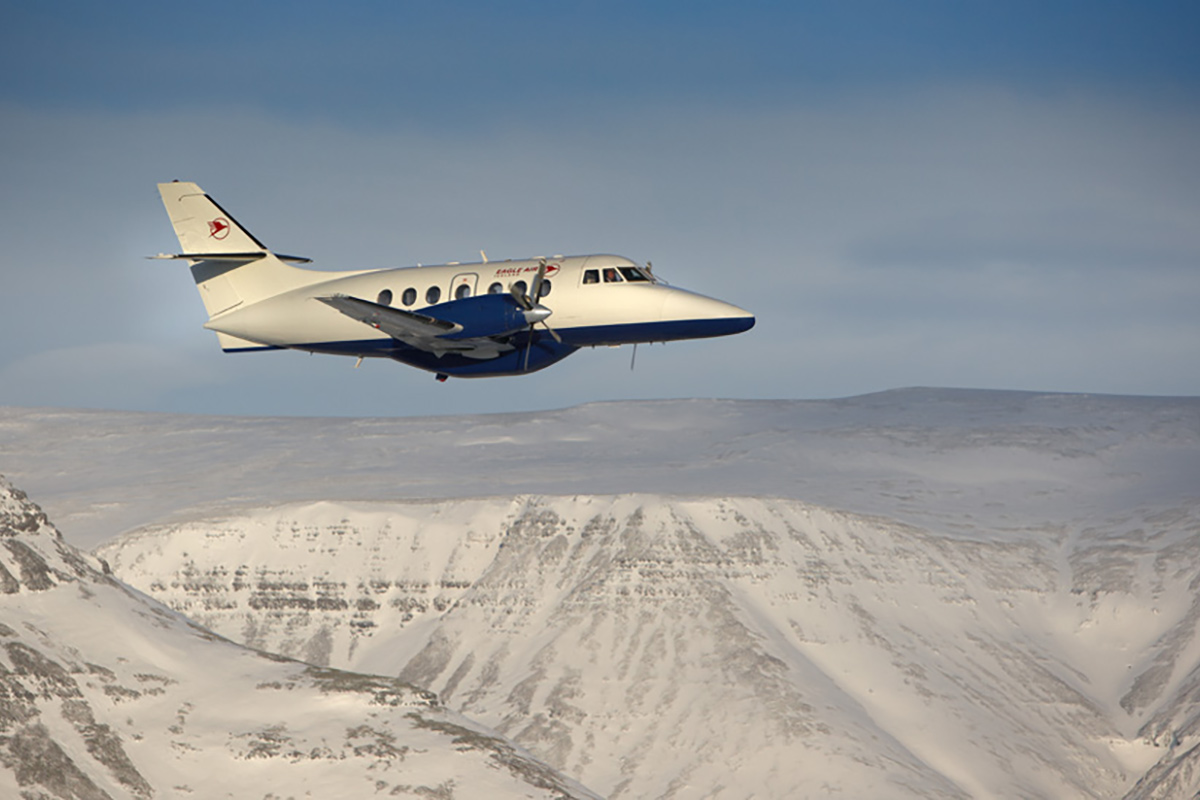 Getting the bird's eye view. One of the quickest, and arguably most exciting, ways to get to Vestmannaeyjar is with Eagle Air, a small family-run airline offering scheduled flights to and from the island seven days a week. Departing twice daily from Reykjavik, the 25-minute flight gives you a bird's eye view of the island and the archipelago, as well as fantastic views over the entire south coast of Iceland. Eagle Air also offers chartered flights and can arrange day tours and air tours to Vestmannaeyjar as well as to other parts of Iceland.
---
Sæheimar Aquarium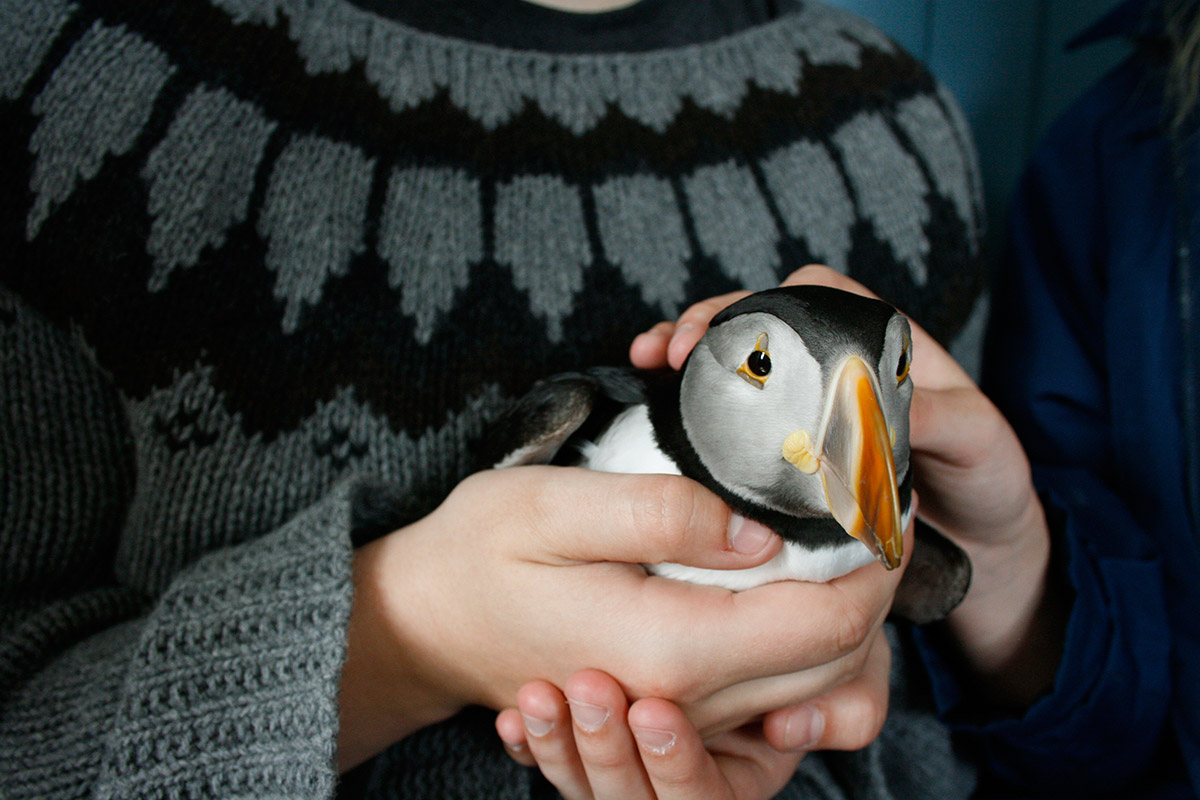 Sæheimar, the Aquarium and Natural History Museum of Vestmannaeyjar, is dedicated to the aquatic life along the South coast of Iceland. The aquarium building holds three areas: the fish tanks, the mounted bird exhibit and the mineral exhibit. Despite the excellent collections, guests are often most attracted to the museum's very own adorable and friendly puffin named Toti. He was rescued four years ago when he was a one-week-old puffing and was brought to Sæheimar, which, actually, also acts as a puffling patrol centre.
---
Einsi Kaldi restaurant
The restaurant Einsi Kaldi is located on the ground floor of Hotel Vestmannaeyjar, and the house itself is a historic place. The owner of the restaurant, Einar Björn Árnason – or "Einsi kaldi" –  is a local man, born and raised in Vestmannaeyjar. He greatly enjoys pouring his magic and imagination into delicious seafood dishes, and is widely renowned for his skill. Indeed, he puts a great emphasis on sourcing his ingredients locally. Since Einar Björn opened his restaurant, he has earned himself a reputation for culinary perfection.
---
Gott restaurant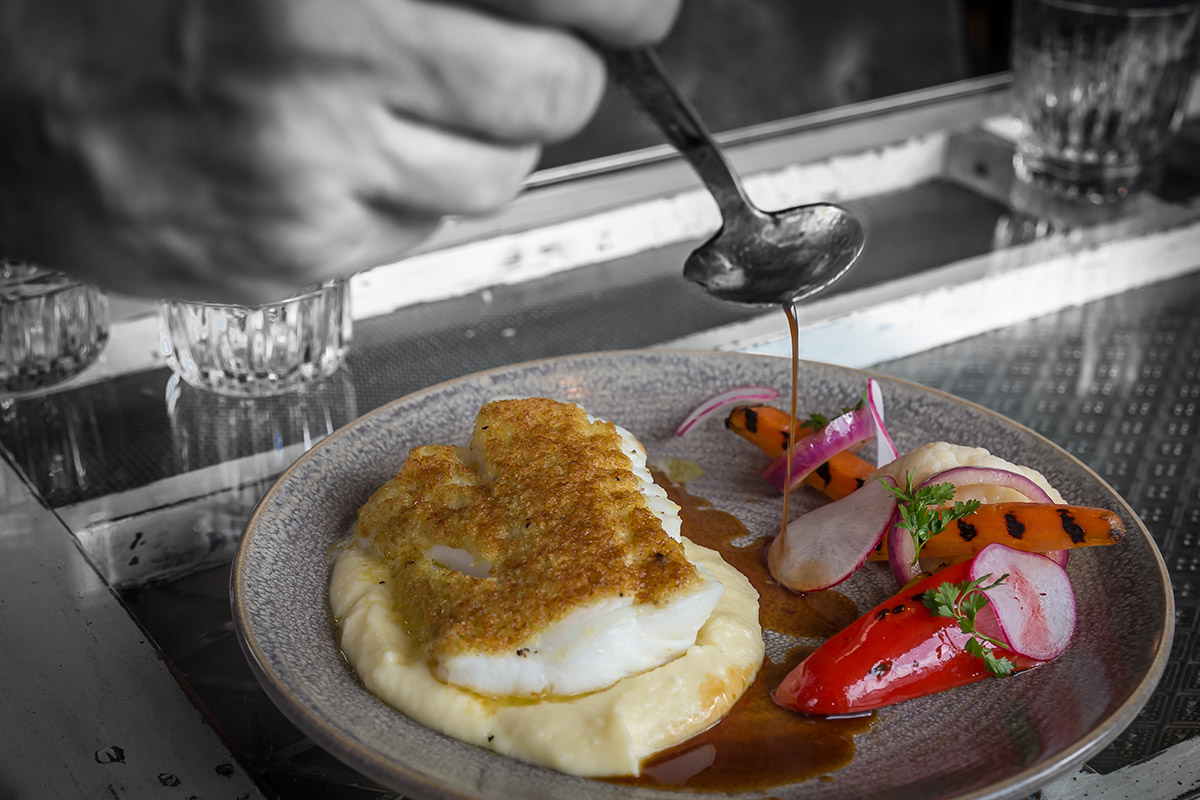 GOTT means GOOD. GOTT is a small, family-owned restaurant, where you can get healthy, juicy and freshly made food at a good price. GOTT serves freshly caught fish, soups, meat, salads, vegetable dishes and beautiful cakes and desserts made every day and served with organic coffee, wine or tea. The restaurant is in the heart of town and the atmosphere is cosy, with old or repurposed furniture blended with newer items. It's truly a restaurant with character. The chef is a former member of the Icelandic culinary team and has been a head chef in restaurants all over the world. The chef and his wife are authors of the best-selling cookbooks "Healthy Meals for the Family". The restaurant is open for lunch and dinner.
https://www.facebook.com/gottrestaurant
---
Eldheimar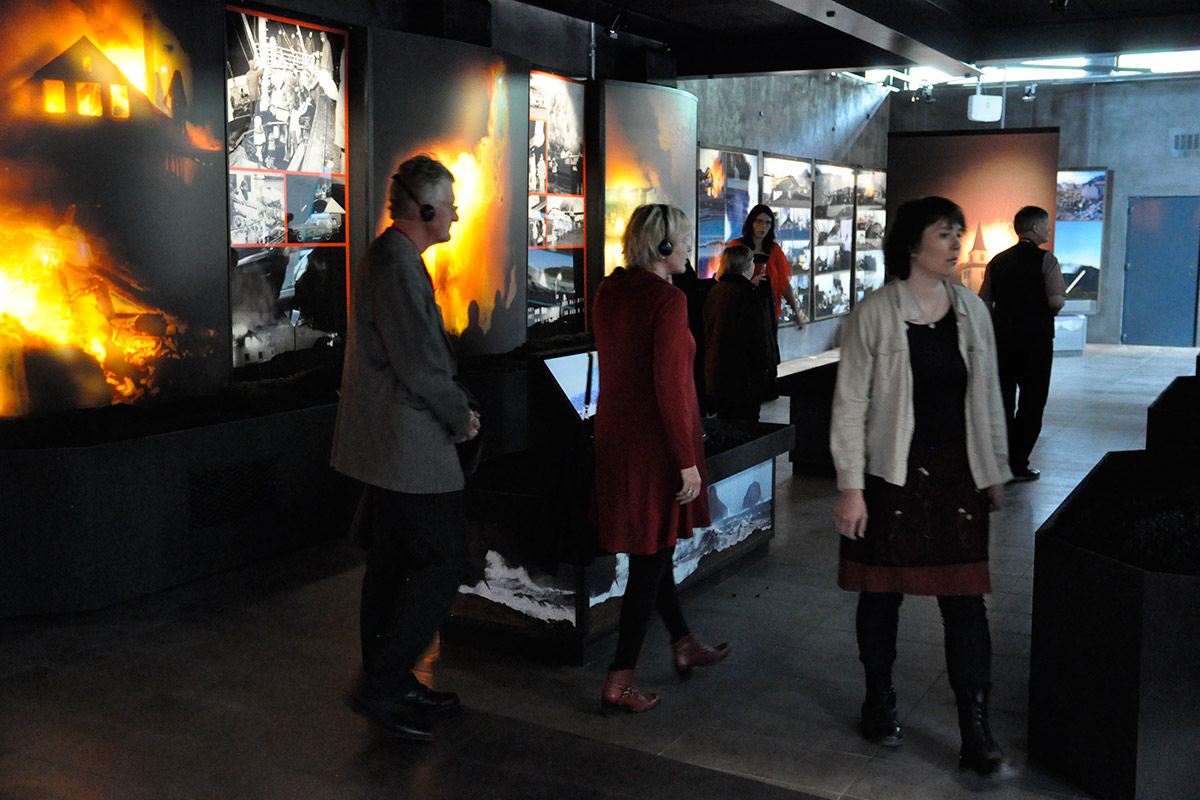 Museum of Remembrance
The exhibition focuses on the 1973 volcanic eruption in Vestmannaeyjar. Visitors get a glimpse into people's lives on Heimaey before the eruption that would change their lives forever. The people of Heimaey had to leave their homes in the middle of the night and swiftly evacuate the island. Many of them never saw their homes or any of their belongings ever again, but thankfully there were no casualties. The eruption started in the early hours of 23 January, 1973 and it lasted for five months. Lava and ash destroyed almost 400 homes and businesses; a third of all buildings on Heimaey. While the eruption lasted, no one knew if the island would ever be populated again.
Now, 40 years later, guests can visit Eldheimar, a museum of remembrance, where you have a chance to go back in time and learn about this dramatic event
The Eldheimar museum also covers the Surtsey eruption, when an island emerged from the ocean south of Heimaey in 1963. The Surtsey eruption lasted for almost four years and ever since, only scientists have been allowed on the island to monitor how new ecosystems come to life. Surtsey was inscribed as a natural property on UNESCO's World Heritage List during the 32nd session of The World Heritage Committee in July 2008.
---
Slippurinn restaurant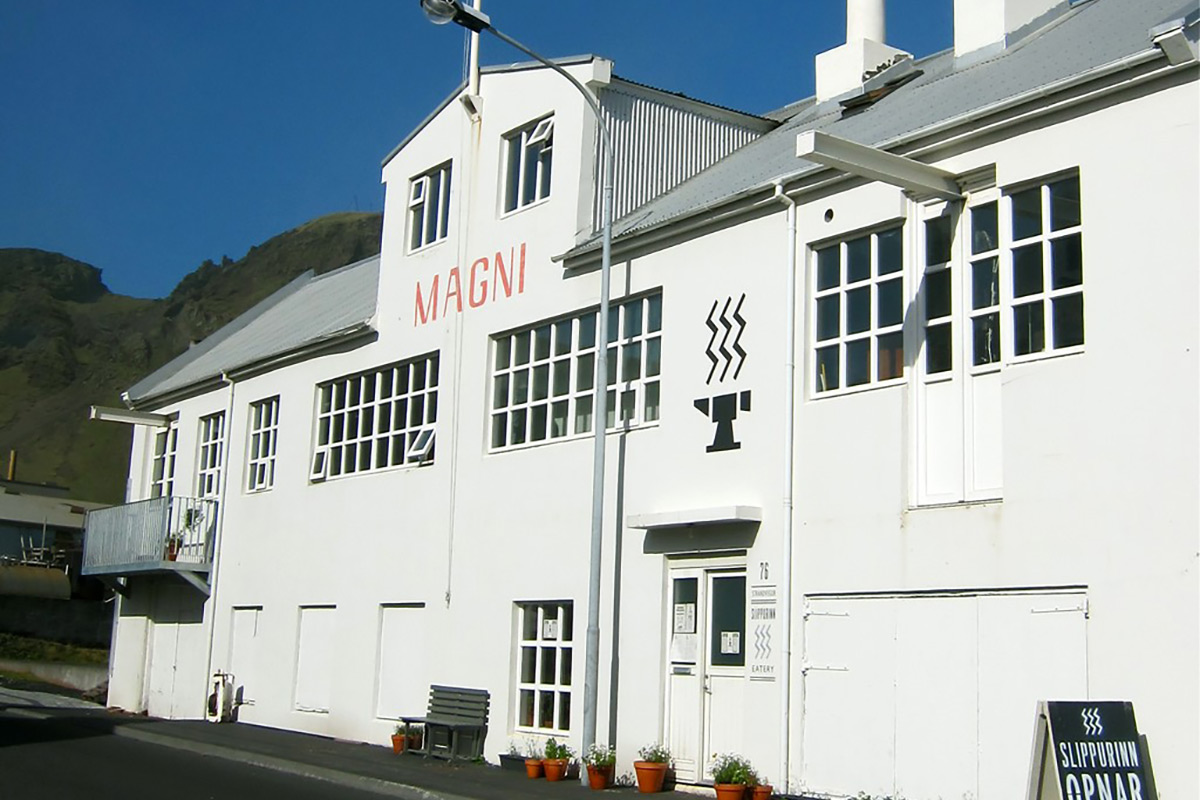 Slippurinn restaurant embraces traditional and modern Icelandic cuisine and focuses on using locally sourced produce such as freshly caught fish, homegrown vegetables and wild herbs.
Chef Gísli Matthías Auðunsson runs the restaurant together with his parents, Katrín Gísladóttir and Auðunn Stefnisson, and his sister, the artist Indíana Auðunsdóttir. Located by the harbour on Heimaey Island the charming dining spot offers elegant, seasonal dishes that are bound to tick all the boxes for the serious food lover.
---
Sagnheimar Folk Museum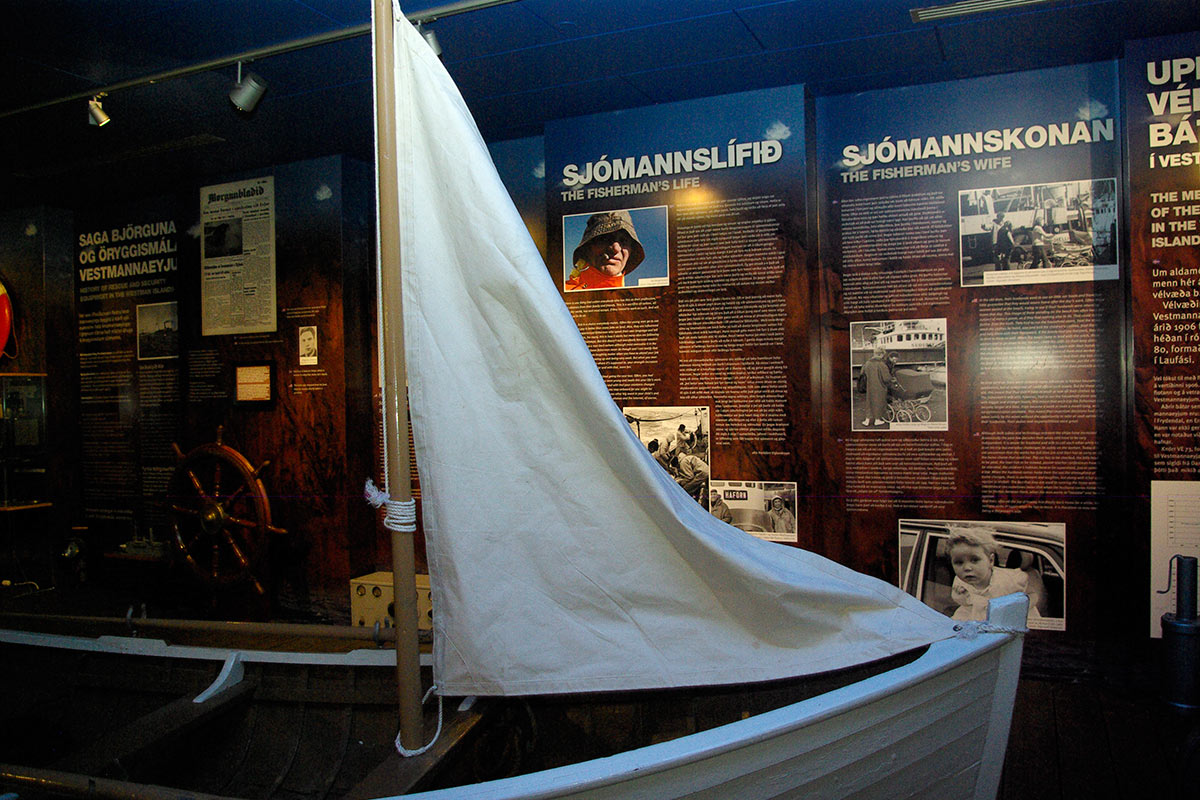 The museum tells the island´s history, starting with the Pirate Raid in 1627, and even has a pirate cave that children can explore. Next up is the volcanic eruption of 1973, with recordings of islanders telling their personal experiences. Then the fishermen´s life is covered – is this the most dangerous profession in the world? Last but not least, you'll get a glimpse of the islands' cultural heritage, with festivals, women's history, sporting history and more.
---
Tanginn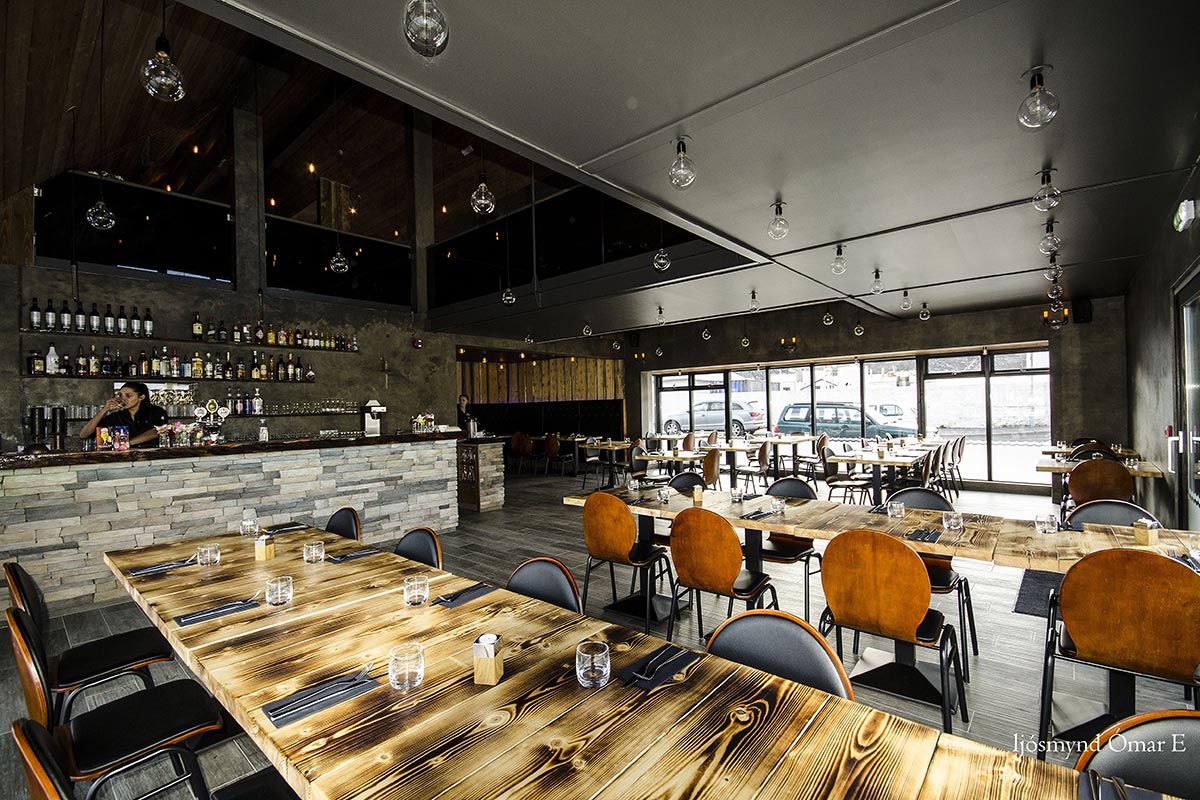 Tanginn is a lovely restaurant by the harbour in Vestmannaeyjar. It's a modern restaurant with delicious dishes, from seafood soup, lobster and the catch of the day to more widely expected sandwiches. It has a fantastic view over the sea and cool local artwork decorates the walls. The surroundings at the harbour are perfect for relaxing and feasting with friends and family. A large sun terrace also surrounds the restaurant, where you can savor sitting in the sun while enjoying the local dishes.
---
Ribsafari
Ribsafari is among the most popular activities in Vestmannaeyjar and offers fun and exciting tours around the archipelago. Sailing around the islands in a rigid inflatable speed boat (RIB) is an experience you won't forget. You can choose from various trips, depending on your interest. But be warned – bouncing on the waves, while enjoying the spectacular nature, local stories, bird life and scenarios – might leave you with a permanent smile.
---
Herjólfur
When travelling in the south, it´s ideal to take the ferry Herjólfur from Landeyjahöfn to Vestmanneyjar. You can bring your car and the trip only takes about 30 minutes.
---
Hotel Vestmannaeyjar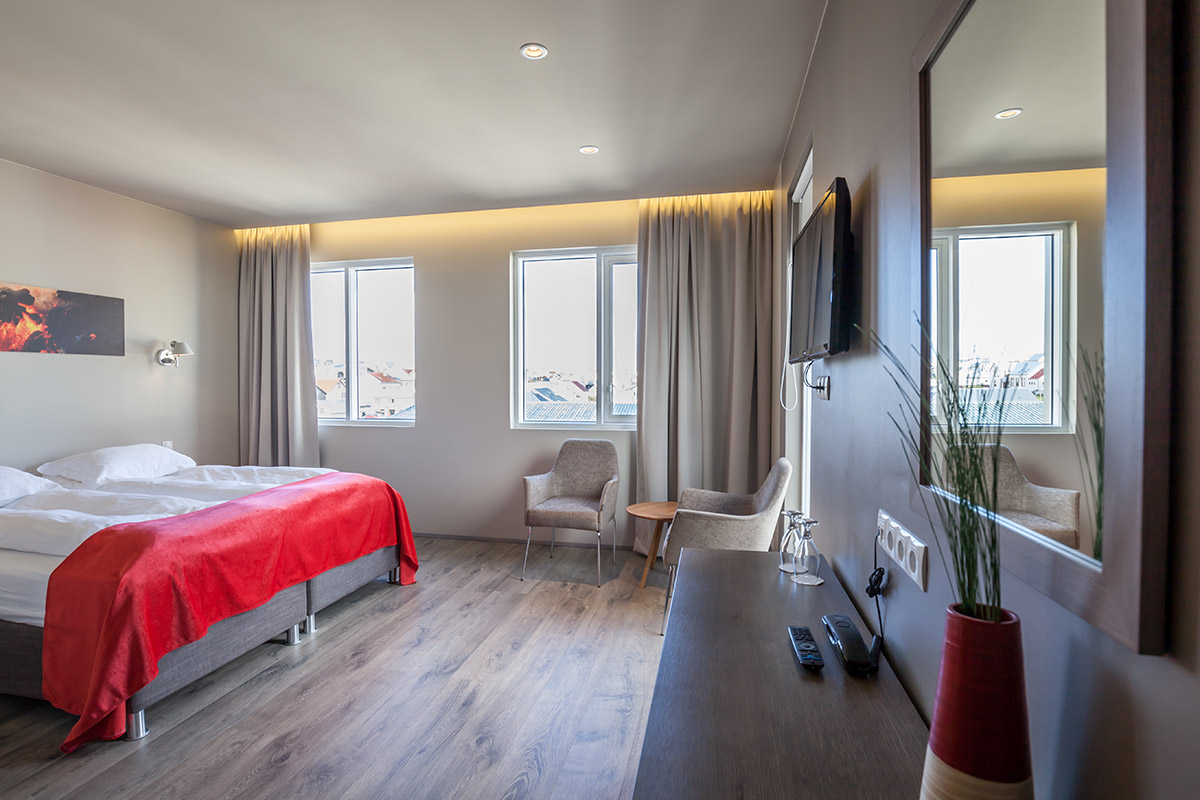 Hotel Vestmannaeyjar allows guests to explore the island's breathtaking scenery while providing comfortable and relaxing accommodation. Guests have an almost direct access to fantastic hiking and birdwatching areas on the island right from the hotel's location.
The hotel offers flexible room arrangements to suit all guests, from family rooms to suites. Rooms are all en-suite and have a TV and free Wi-Fi.
Guests can also take advantage of the hotel's facilities. The spa, beauty and massage parlour with jacuzzi and sauna ensure guests are fully relaxed and entertained during their stay at Hotel Vestmannaeyjar
The bar and restaurant offer a sophisticated area for guests to socialize, serving exquisite, locally sourced food.
---