12/30/2021 | 12:00 PM
The Westfjords: Iceland's region on the rise
Is 2022 the year to explore the Westfjords of Iceland? We think so!
In early September 2021, adventurer and photographer Chris Burkard traveled to Iceland to cycle an adapted version of the Westfjords Way, an incredible new touring route through some of Iceland's most remote parts. Chris and his friends cycled over 1000km (650 miles) through winding fjords and remote villages in the super-scenic northwest corner of the country.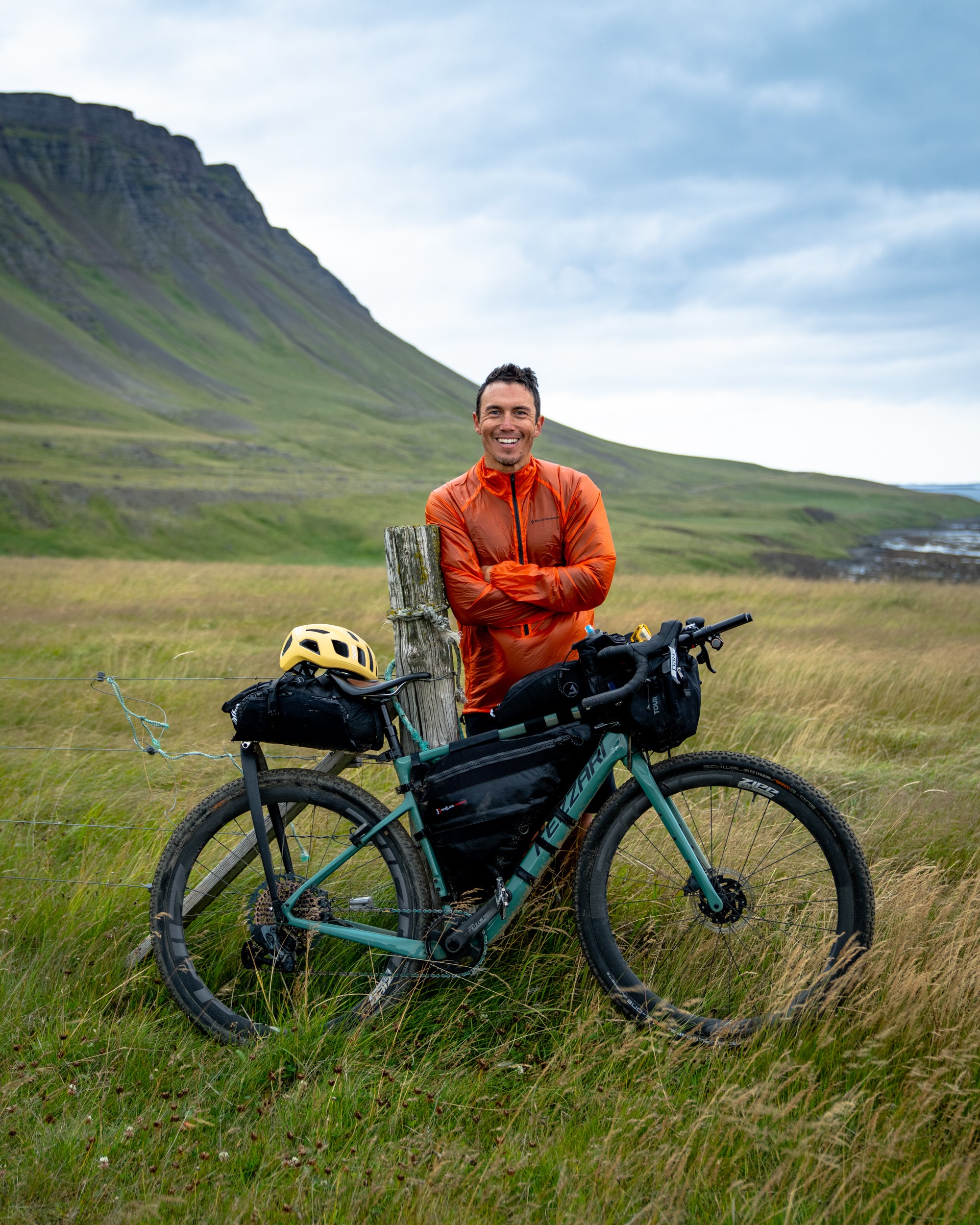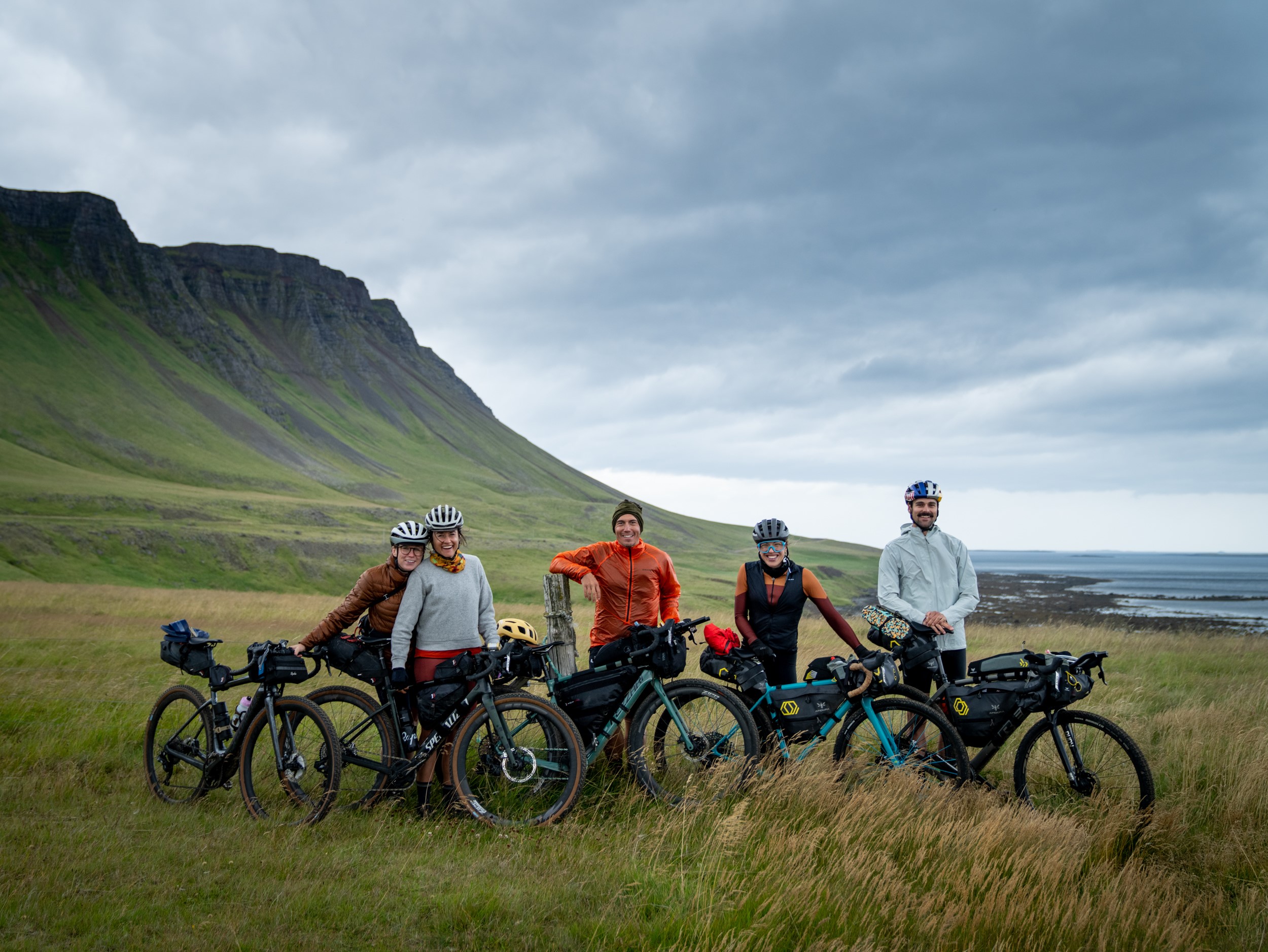 The Westfjords Way: a new travel route
Don't stress if you're not in the right shape to cycle the same kinds of distances as Chris and his team! The Westfjords Way (in Icelandic called Vestfjarðaleiðin) is actually a 950km (590-mile) driving route launched in 2020.
It's a breathtaking experience, its route twisting and turning, occasionally along gravel roads and through tunnels. It gives visitors the freedom to choose where to stop and explore – at viewpoints, mountain tops, beaches or headlands.
You can tackle all or parts of it, on four wheels or two. It's even been dubbed 'Iceland's Ring Road 2' by some. However you choose to travel, it's a magnificent way to see this corner of the country, named by Lonely Planet as the world's best region to visit in 2022. Icelandair can take you to the heart of the Westfjords, with regular flights connecting Reykjavík with Ísafjörður.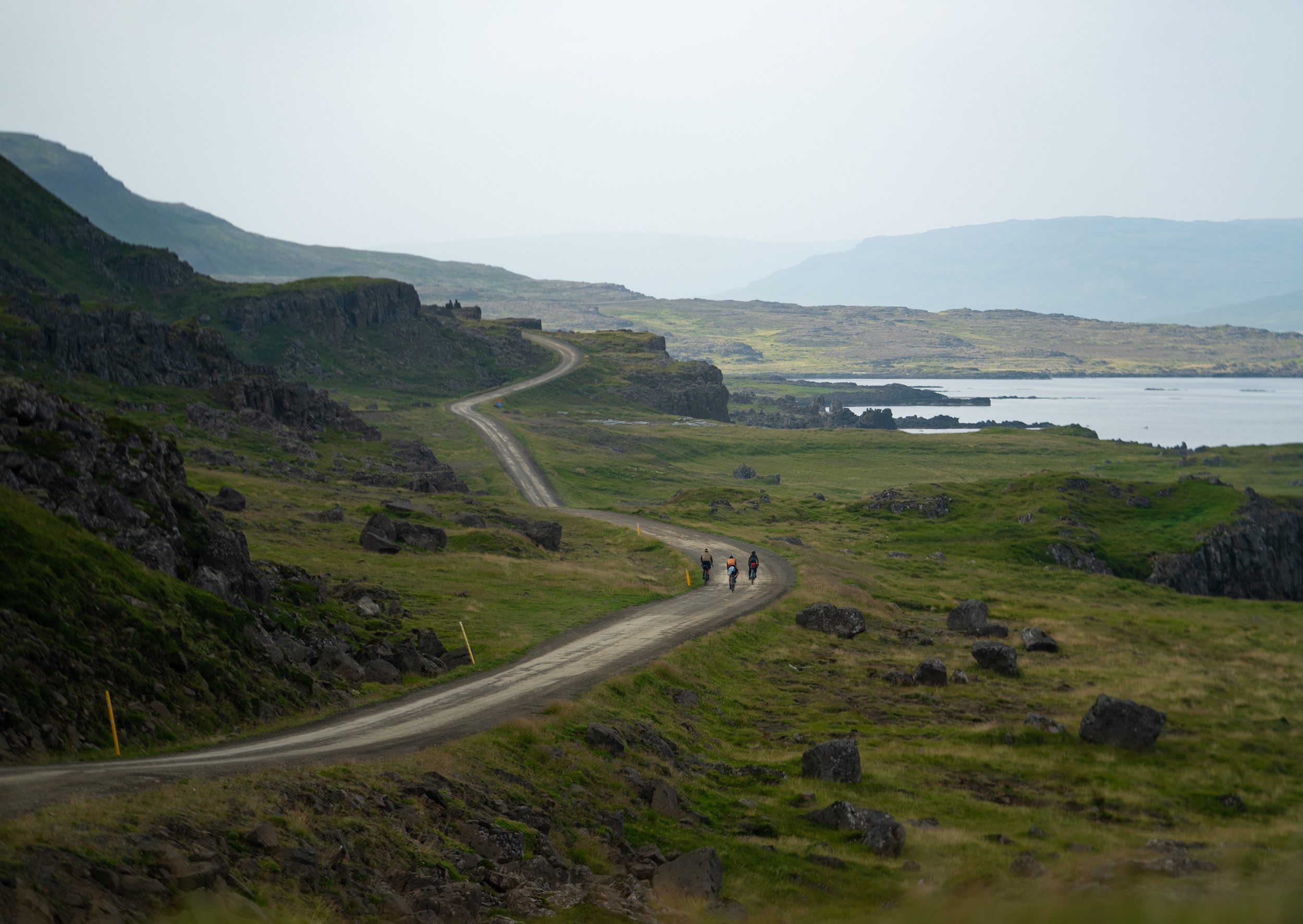 Chris' bikepacking trip through the Westfjords
In 2020, Chris traveled with three other cyclists across the highlands of Iceland, traveling from the far east of the country to its westernmost point. That clearly wasn't enough to satisfy Chris' appetite for bikepacking in Iceland! His 2021 adventure took him on a new route through the Westfjords. We got the lowdown from Chris on his latest journey.
Check out the map route on Ride with GPS for the full details, and if you're thinking of emulating Chris and his team, Bikepacking.com has more information on the Westfjords Way by bike. You can even join the Westfjords Way Challenge, a new ultra-endurance race over 5 days in June-July 2022.
All photos by Evan Ruderman.
Could you give a little bit of an intro to your latest biking adventure in Iceland?
I am constantly looking for new nooks and crannies of Iceland to explore and experience. Most recently, I set off on a (1050+ km) 650+ mile ride through the Westfjords. In a land touted as "Europe's last great wilderness," the Westfjords of Iceland stand as a reminder of what "remote" really looks like. I spent 10 days traveling through the region on my trusty bike. The area's zig-zagging fjords with winding gravel roads, big climbs, and epic hot springs offer bikepackers a truly unique and memorable experience on and off the bike.
What drew you to the Westfjords?

There are few routes that perfectly blend gravel and tarmac into such a mystical concoction. The Westfjords Way is, in my opinion, a superior alternative to the relatively flat and busy Ring Road around Iceland that has become popular among bike tourers. If the Ring Road is your boring uncle, the Westfjords Way is your eccentric aunt. Littered with more hot springs than you could stop at, perfectly spaced towns, ripping gravel descents, and steep, punchy climbs, there's a little something for everyone.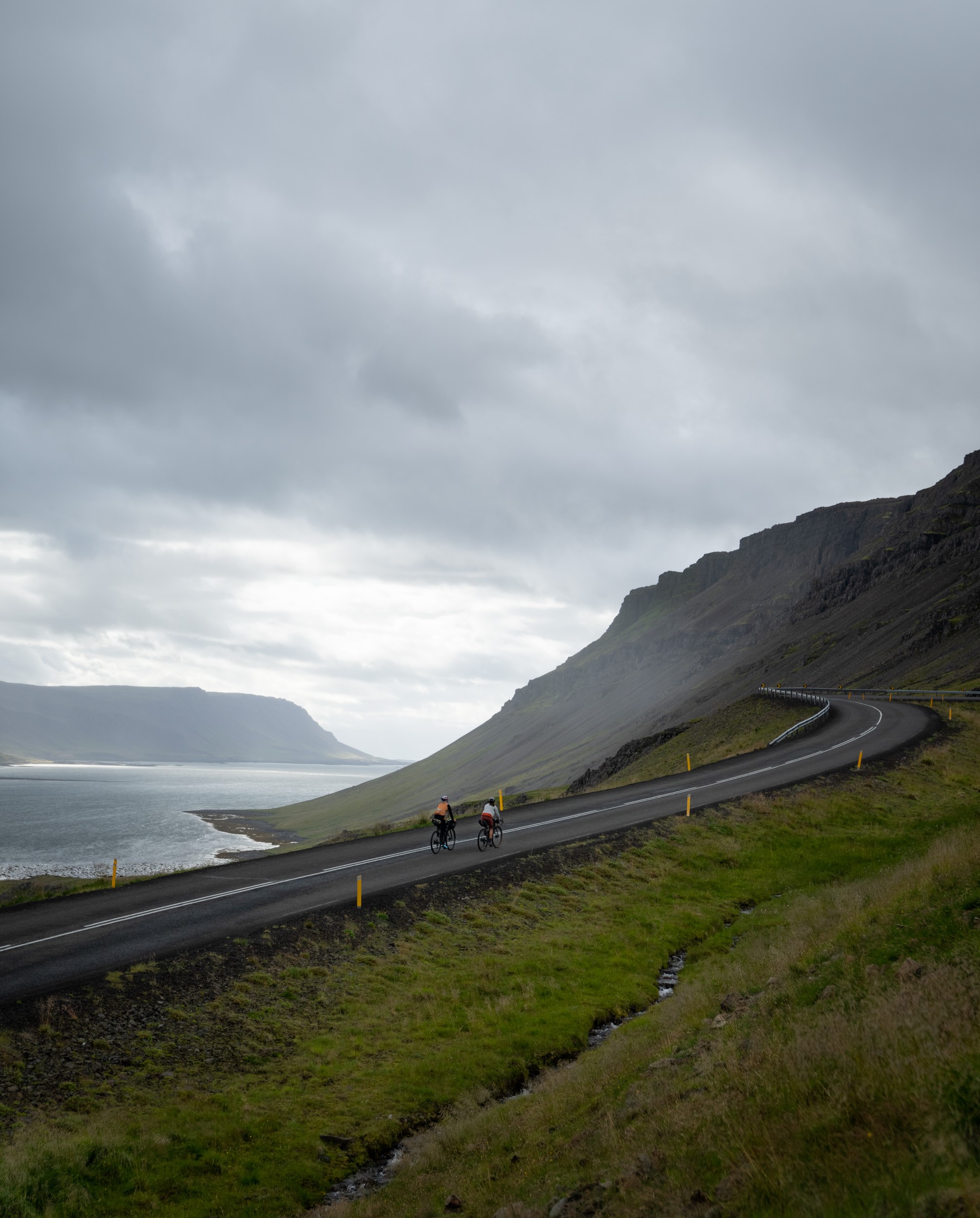 How did the route come to life?

This route was created by myself with support from all those who have bikepacked and toured sections and segments of it beforehand. The Westfjords Way bikepacking route is an adaptation of the Westfjords Way auto touring route from Westfjords Tourism. Tyler Wacker bike toured the route in 2021, taking a few slight variations of the route but ultimately helped lay the groundwork for the bulk of the riding. Our new complete Westfjords Way route was supported by Tourism Westfjords to optimize the best locations for camping, hotels, food, and accommodation along the way to create what we feel is the most functional and safe route available to cyclists.
What was it really like out there? Should I get my stuff and go?

Allergic to pavement? This route may just be the cure. Despite being home to more than 1,000 miles of road, there are only around 7,000 people living in the Westfjords, meaning there's almost never any traffic to worry about. Sheep outnumber people 20 to 1, and it's not uncommon to travel an entire day without seeing a car. The beauty of this route is the flexibility of traveling through the midnight sun, where calm winds and the potential for six-hour sunsets exist.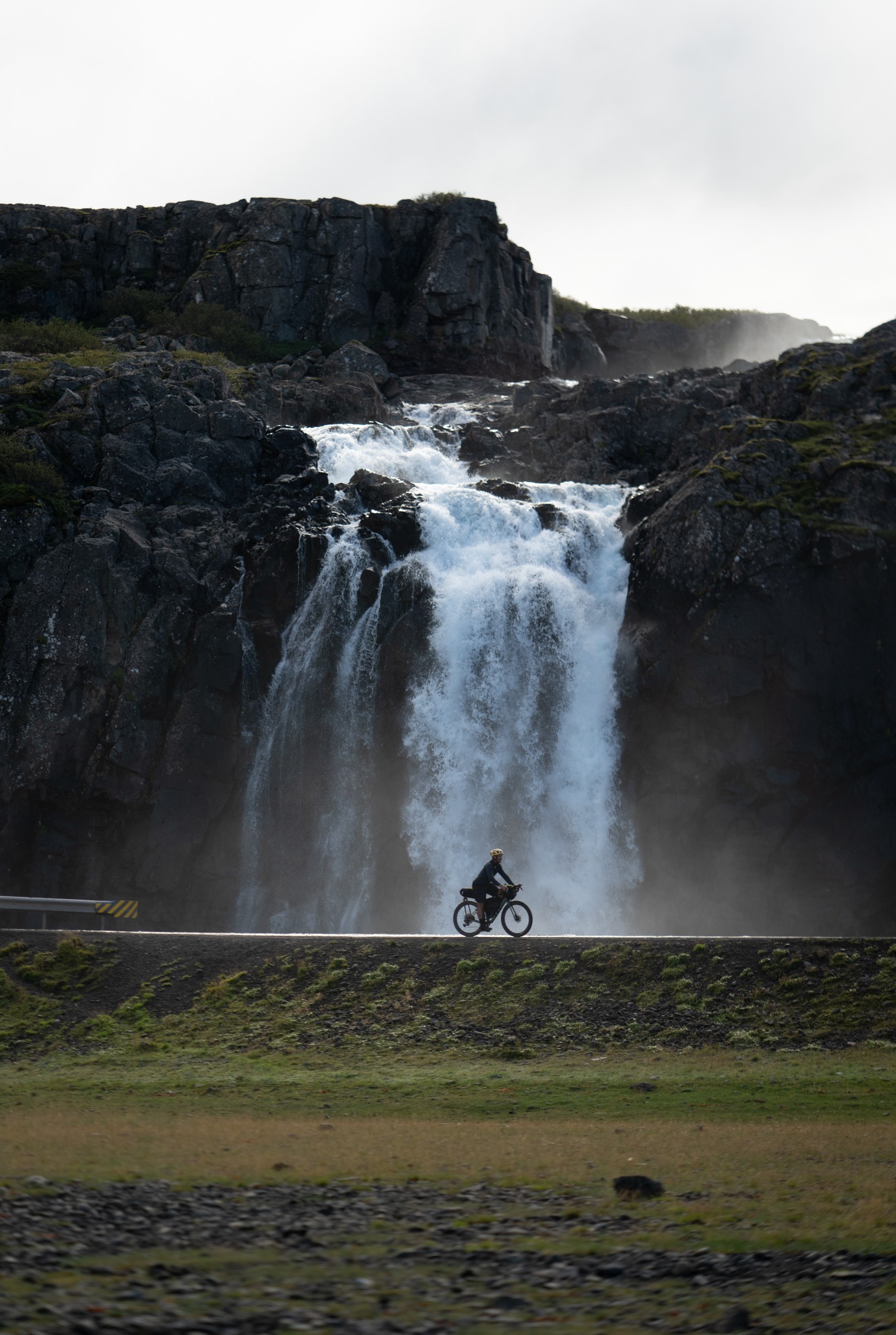 How difficult would you say the route was?

If camping, the overall difficulty is a 7 out of 10. Subtract one if you plan to sleep inside. In terms of technical difficulty, it's a 3/10. Physical demand is a 7/10, and resupply and logistics are a 5/10.
The Westfjords Way is very straightforward. There are some long stretches throughout the route with little to no services, but nothing unmanageable. Water is abundant and the gravel is pretty exceptional if the conditions aren't too wet. The climbs are often short and punchy, with no single climb over 3,500 feet in length. The route is just hard enough to keep you on your toes and not too challenging. There's one large portion of that route that takes you along a remote road around a fjord that's mostly doubletrack but becomes extremely rough in sections and requires a small amount of hike-a-bike.

What about the weather?

The major issue with this route and the reason I gave it a 7 is the weather. It can and will kick your ass. Riding in fjords guarantees a headwind and a tailwind. The wind can be so severe that it will push you off your bike or force you to ride very conservatively. When you combine that with rain and the potential for snow (even in August), this route is not to be taken lightly and needs your utmost attention to packing the right clothing and being apprised of the incoming weather.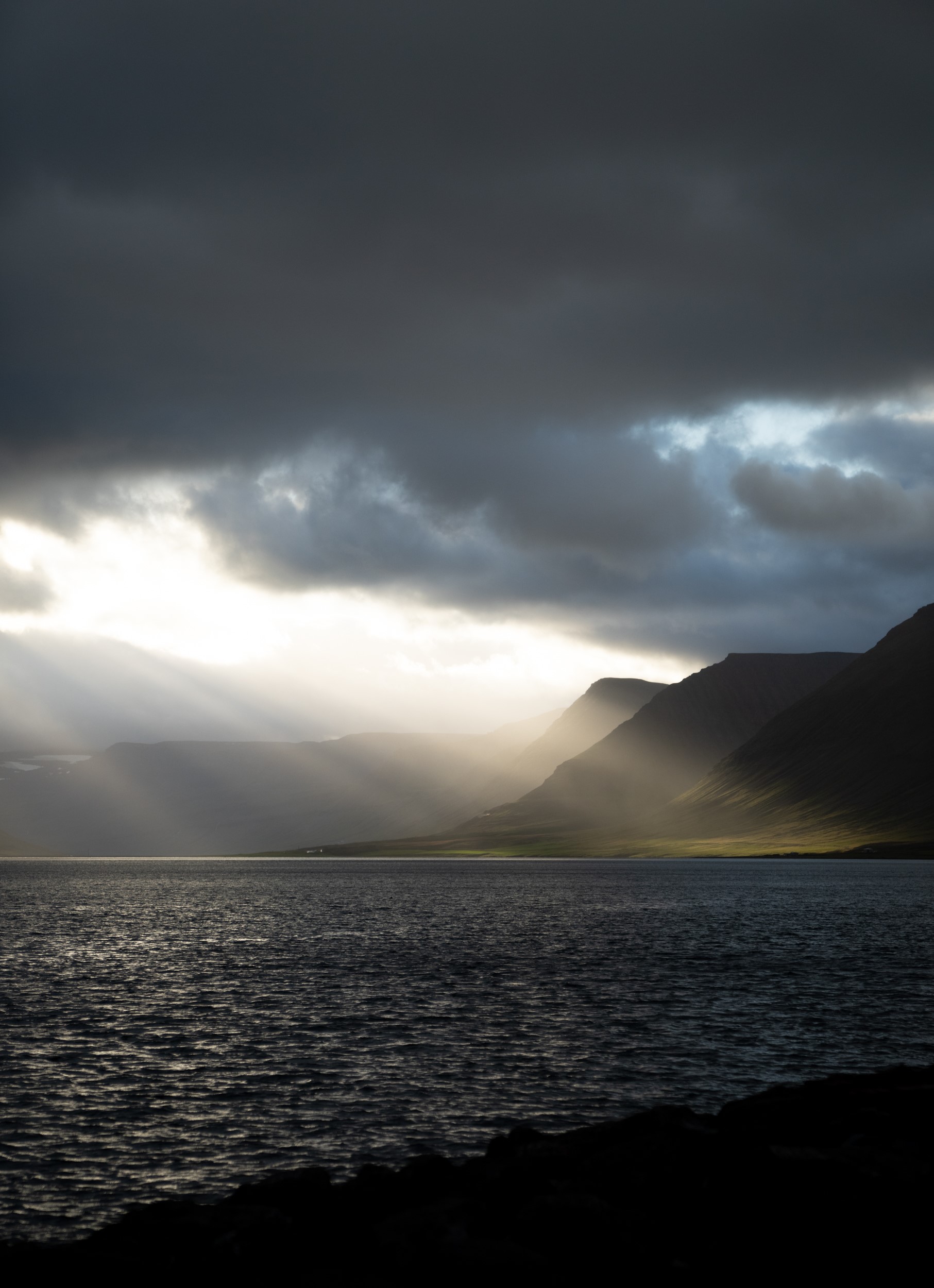 How did the route make you feel?

If I can wax poetic for a second, this route has the potential to bring you right back into an awareness of why you love riding a bike, with endless opportunities to explore, taste, smell, and touch a raw environment. For those willing to take it on, be warned: this route will test you and push you. It will get you soaking wet and even potentially hypothermic at times with its absolutely unpredictable weather. The Westfjords are known for their unruly and ever-changing weather systems that will no doubt find their way in front of you for the worst headwind of your life. At other moments, they'll push you along with an even stronger, scarier tailwind. This route is not for everyone, but for the select few it has the potential to present one of those rare life-affirming experiences.
Chris' tips: Best of the West
Ísafjörður - It's hard to go the Westfjords without making it Ísafjörður, and it is one of my favorite towns in all of Iceland.
Tjöruhúsið - While in Ísafjörður, Tjöruhúsið is one of my favorite restaurants in the entire world. It serves fresh fish, whatever varieties are caught that day. It's truly amazing
Litlibær Café - This cafe is near Ísafjörður. It is a small turf house run by an incredibly sweet woman. She makes fresh waffles and serves warm coffee - it's a must.
Reykjafjarðarlaug pool - This is an awesome set of pools and hot pots with an epic view.
Hörgshlíðarlaug hot tub - My all-time favorite hot spring. (pictured below) This one is as remote as they come, you'll likely have it to yourself. The view is one-of-a-kind.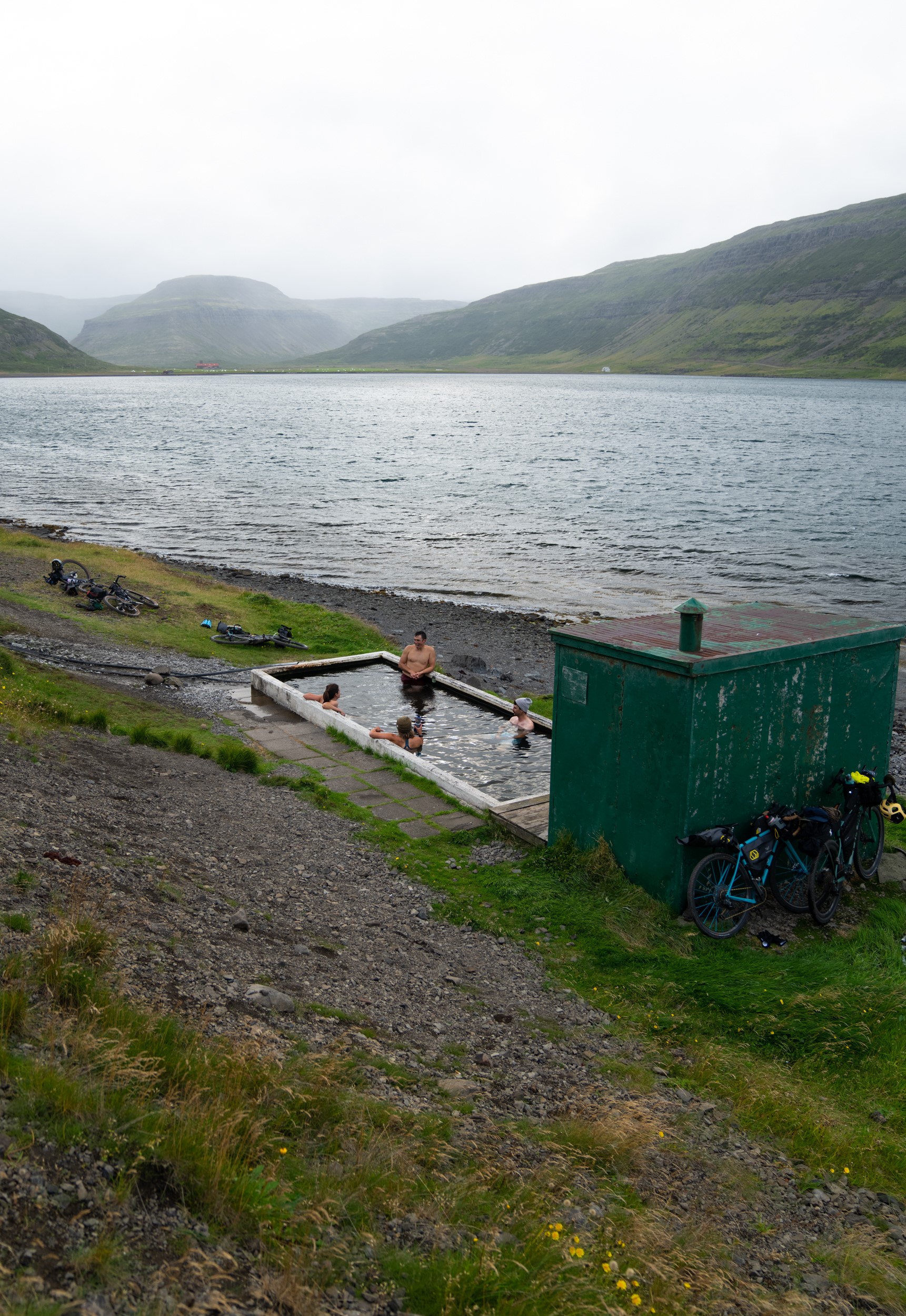 Hjnótar Museum - This museum / coffee shop is on the way to Bjargtangar. It has some amazing film photographs from the early 1900s as well as an incredible collection of historical maritime pieces. It's fascinating...and has amazing coffee and pie.
Bjargtangar - This lighthouse is the westernmost point of Iceland. The views here and the entire drive or ride leading up to here are amazing. Oceanside cliffs, white sand beaches, this area has it all.
Dynjandi - Iceland (and the Westfjords) is full of waterfalls, but Dynjandi is not like the rest. This waterfall is over 100 meters high and must be seen to be believed.
Patreksfjörður - This is one of my favorite small towns in the Westfjords. It's a quaint town and has a pirate museum and a folk museum, as well as a great swimming pool.
Flak - Flak is a super-cool restaurant in Patreksfjörður. As they describe themselves "Flak is a house of arts, a cultural orientated pub and fish-soup restaurant at Patreksfjörður harbor... Join us for some snacks and home-brewed beer and you might even catch a live concert or something else from our busy event calendar," which sums it up well. I come here anytime I can.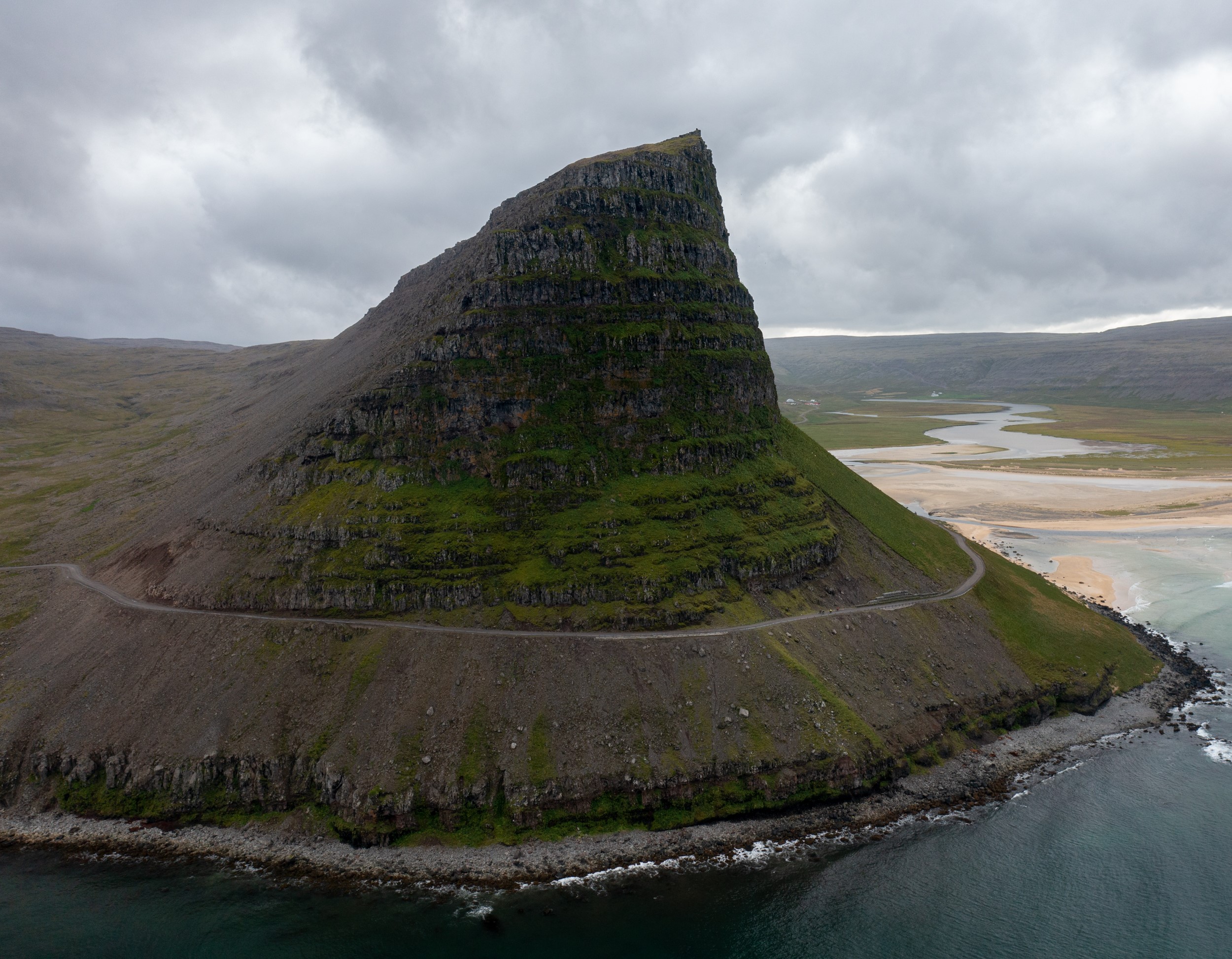 The Westfjords: Lonely Planet's Best in Travel 2022
Lonely Planet has named Iceland's Westfjords the best region to visit in 2022! We agree. The country's northwest region is visited by less than 10% of all visitors to Iceland – that means its villages, hiking trails, bird cliffs and waterfalls are peaceful and uncrowded.
We can fly you to the Westfjords to enjoy breathtaking nature, hot pools and arctic foxes in Iceland's best-kept secret.