What to see and do in Denver
Best time to travel
The best time to fly to Denver is from June through October, when visitors can enjoy summer days on the hiking trails and longer days for driving through the mountain passes.
Although the summer months do get hot, you can always escape to the mountains to cool off.
If you want slightly cooler days, we recommend visiting in the shoulder seasons that run from April to May and September to October. This is the perfect time to avoid the crowds, find affordable accommodation, and book cheap flights to Colorado.
Whenever you decide to visit, flights to Denver from the UK and Ireland are made possible with Icelandair. You also have the option to add a stopover in Iceland at no additional airfare.
Things to do in Denver, Colorado
When it comes to things to do in Denver, you'll be spoilt with a plethora of nature and cultural activities. From hiking in Rocky Mountain National Park to visiting the Denver Centre of the Performing Arts, there is something for everyone.
Visit Denver Art Museum for a wide variety of exhibitions spread out over seven floors. The museum's Hamilton Building is an angular modern masterpiece. Inside, exhibits include one of the largest American Indian art collections in the USA.
There is also some fun and head-turning public and street art scattered around downtown, making this city feel like a cultural hub.
Another of Colorado's highlights is taking in a concert at Red Rocks, 15 miles west of Denver. This natural amphitheater sits between towering red sandstone monoliths and is one of America's most iconic music venues.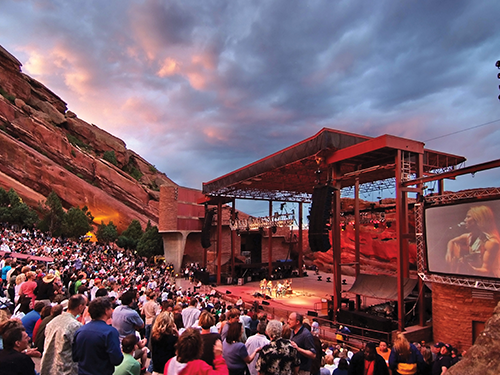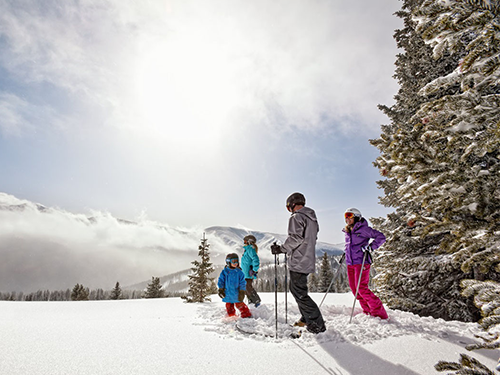 Outdoor activities in Colorado
From the airport, a 20-minute drive takes you to Colorado Springs, the foothills of the Rocky Mountains, for a variety of outdoor activities.
In summer, visitors can enjoy hiking, rafting, kayaking, fishing, and mountain climbing, plus excellent golf courses. Meanwhile, come winter, skiing and snowboarding is enjoyed by travellers and locals alike.
Colorado boasts some of the world's finest ski resorts, and within a two-hour drive from Denver you'll find winter wonder at places like Keystone, Breckenridge, and Winter Park. Press a little further west and you'll reach the jewel in the crown: Vail. This is the state's largest resort, and one of its most celebrated.
There are countless other super-scenic natural attractions. To reach road-tripping nirvana in summer, drive North America's highest paved road up to the 14,264ft summit of Mt Evans. To head onwards to Grand Junction, rejoin Route 70 and head west.
Eating and drinking in Denver
Just northwest of downtown is the historic neighbourhood known as LoDo (Lower Downtown). Many buildings here have been restored and the now-revitalized area is filled with fine restaurants, bars, boutiques, and galleries situated alongside a bumper crop of breweries and brewpubs.
LoDo's Union Station Building dates from 1914, and it's been restored to house several restaurants, bars and even a hotel. It's a great place to check out the works of some of the city's best chefs.
Chic Highlands is another area for dining and drinking fun. Stop by the Avanti food hall, a culinary collective that brings together seven different restaurant operators.
Alternatively, under blue skies it's hard to beat a picnic at either the view-enriched City Park or the majestic Botanic Gardens.