05/05/2021 | 2:00 PM
Volcano + Blue Lagoon: Day trip on Reykjanes peninsula
What's a day well spent in Iceland? And how much can you fit into a day from Reykjavík?
To investigate our big-ticket summer attractions, local photographer Ása Steinars documented the perfect day out from Reykjavík, taking in a hike to our hot new volcanic eruption and a soak in the otherwordly waters of the Blue Lagoon, before heading back to Reykjavík in time for dinner.
Icelandair Volcano + Blue Lagoon package
Want to put yourself in the picture? Icelandair is currently selling a package that offers the very best of Ása's experiences and includes round-trip flights, Reykjavík hotel, a guided volcano hike, and a visit to the Blue Lagoon.
From the US: Iceland Volcano & Blue Lagoon Getaway is available from 10 US gateways.
From Canada: Iceland Volcano & Blue Lagoon Getaway is available from Toronto and Vancouver.
From the UK & Ireland: Iceland Volcano & Blue Lagoon available from London, Glasgow, Manchester and Dublin.
From Denmark: Island Vulkan & Blue Lagoon pakke available from Copenhagen and Billund.
From Germany & Switzerland in German: Reise zu dem isländischen Vulkan und der Blauen Lagune available from Berlin, Hamburg, Frankfurt, Munich and Zurich.
From France and Switzerland in French: Escapade islandaise Volcan & Blue Lagoon available from Paris and Geneva.
From Netherlands and Belgium in Dutch: (Ont)spannende Vulkaan en Blue Lagoon reis available from Amsterdam and Brussels.
From Norway: Vulkan- og den Blå Lagune pakke available from Oslo and Bergen.
From Sweden: Vulkan & Blue Lagoon paket available from Stockholm.
From Finland: Iceland Volcano ja Blue Lagoon Getaway available from Helsinki.
Reykjanes peninsula
Perched on Iceland's southwestern edge, the Reykjanes peninsula serves as the welcome mat for most arrivals to the country, as it's home to the international airport at Keflavík. Reykjavík is just 50km (31 miles) down the road, the Blue Lagoon is just 20km (12 miles) from the airport.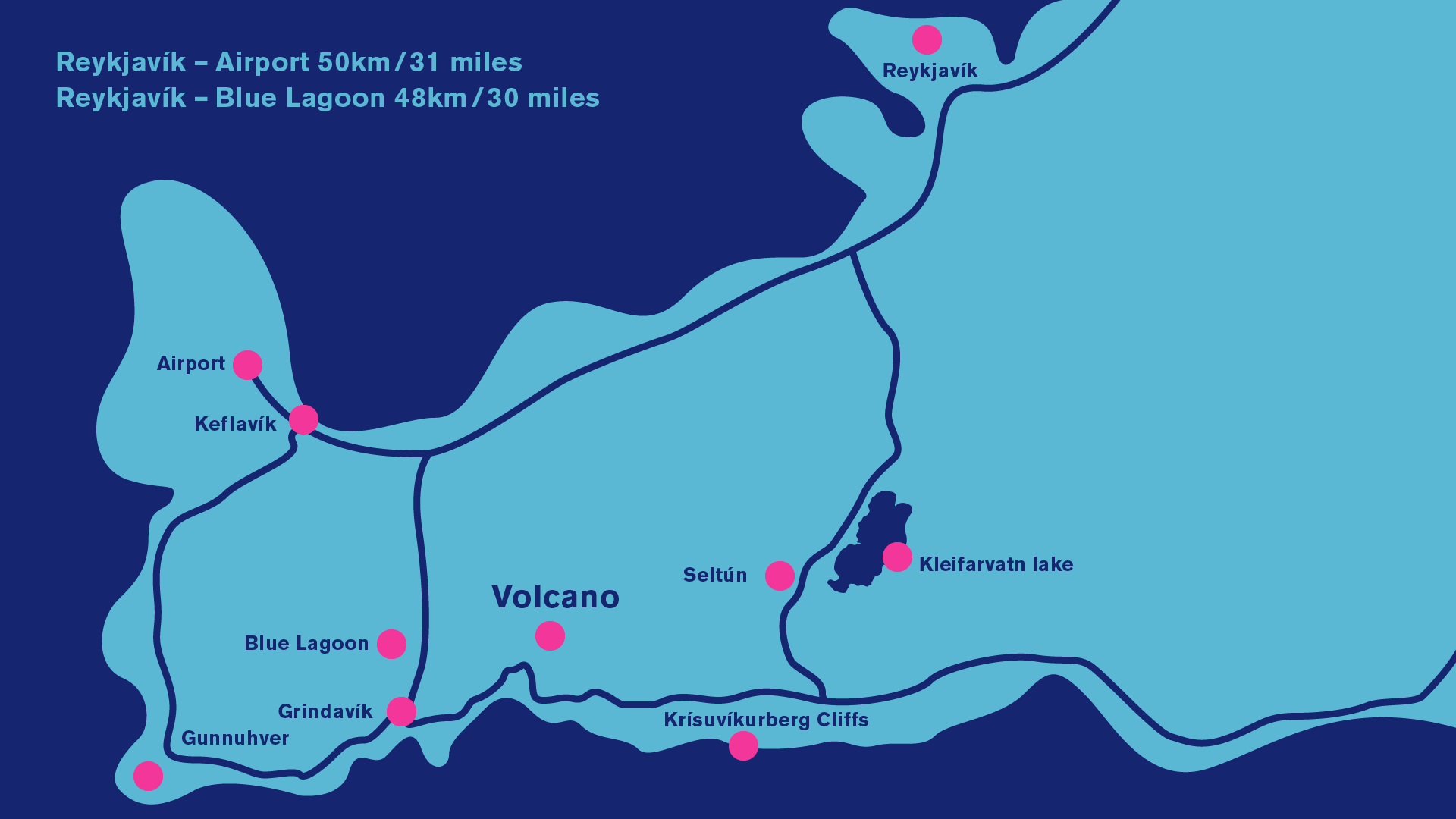 A volcanic wonderland – and in fact a certified UNESCO Geopark – Reykjanes is covered in ancient lava fields, with a landscape that seems from another planet. Not to get too technical: the peninsula straddles the Mid-Atlantic Ridge, the tectonic boundary where the North American and Eurasian plates converge. It's a geological hotbed of activity – this may well be the rugged, roiling Iceland you've fantasized about. An easy driving loop takes in the best of the geological gems.
Read more about the sights and sounds of Reykjanes, following the so-called Blue Diamond tourist route.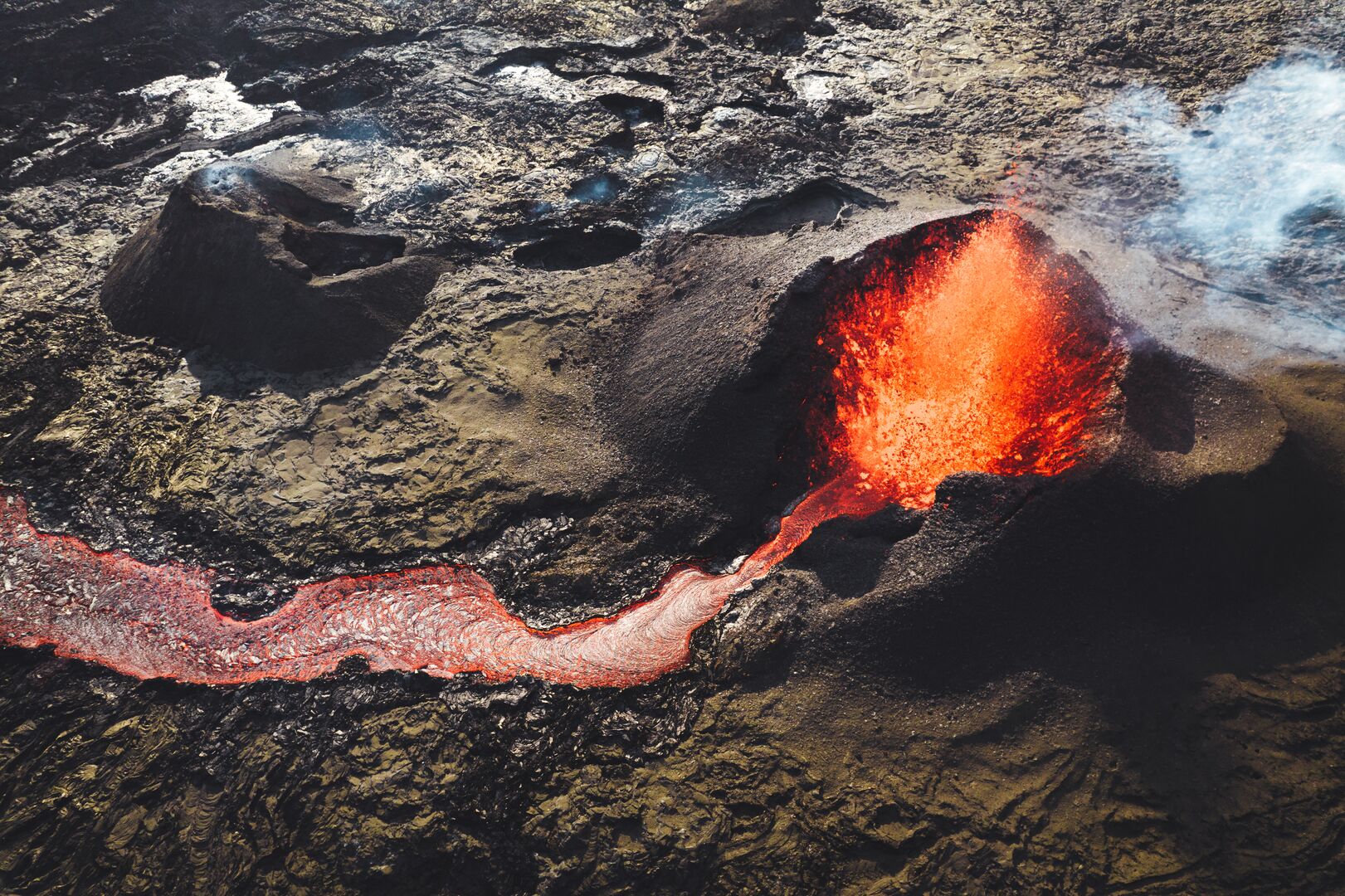 Images supplied by Ása Steinars.