01/28/2022 | 4:00 PM
Icelandair's new livery
New year, new us!
In 2022 we are updating our airline livery – the way our planes look – with new colors drawn from Icelandic nature, including the beloved northern lights.
This is the first time the whole livery design has been changed since 2006, and is part of a complete refresh of the Icelandair brand. Over the past year or so, we've been looking at our brand as a whole and finding new, refreshing ways to bring the spirit of Iceland to the world.
The arrival of our new livery
TF-ICE, a Boeing 737 MAX 8 named Jökulsárlón (after Iceland's famous glacier lagoon), is the first of Icelandair's fleet to be painted in the new livery, in mid-January 2022. It arrives at Keflavík international airport on Friday, January 28, flying from Norwich, UK (the site of the aircraft painting facility).
We plan to have a total of 5 MAX aircraft with the new livery by the end of February. The repainting of the rest of our fleet will continue according to the maintenance schedule of each airplane. We will, of course, keep our special livery aircraft, including Hekla Aurora (painted with the northern lights), Vatnajökull (celebrating Vatnajökull glacier), and Þingvellir (dressed in the Icelandic national flag).
With the new livery, Icelandair's aircraft will have 5 different tail colors (boreal blue, magenta, sky blue, yellow, and green), representing different phenomena in Icelandic nature. Our first new arrival wears a sky-blue tail, and below you can watch the time-lapse video of its makeover.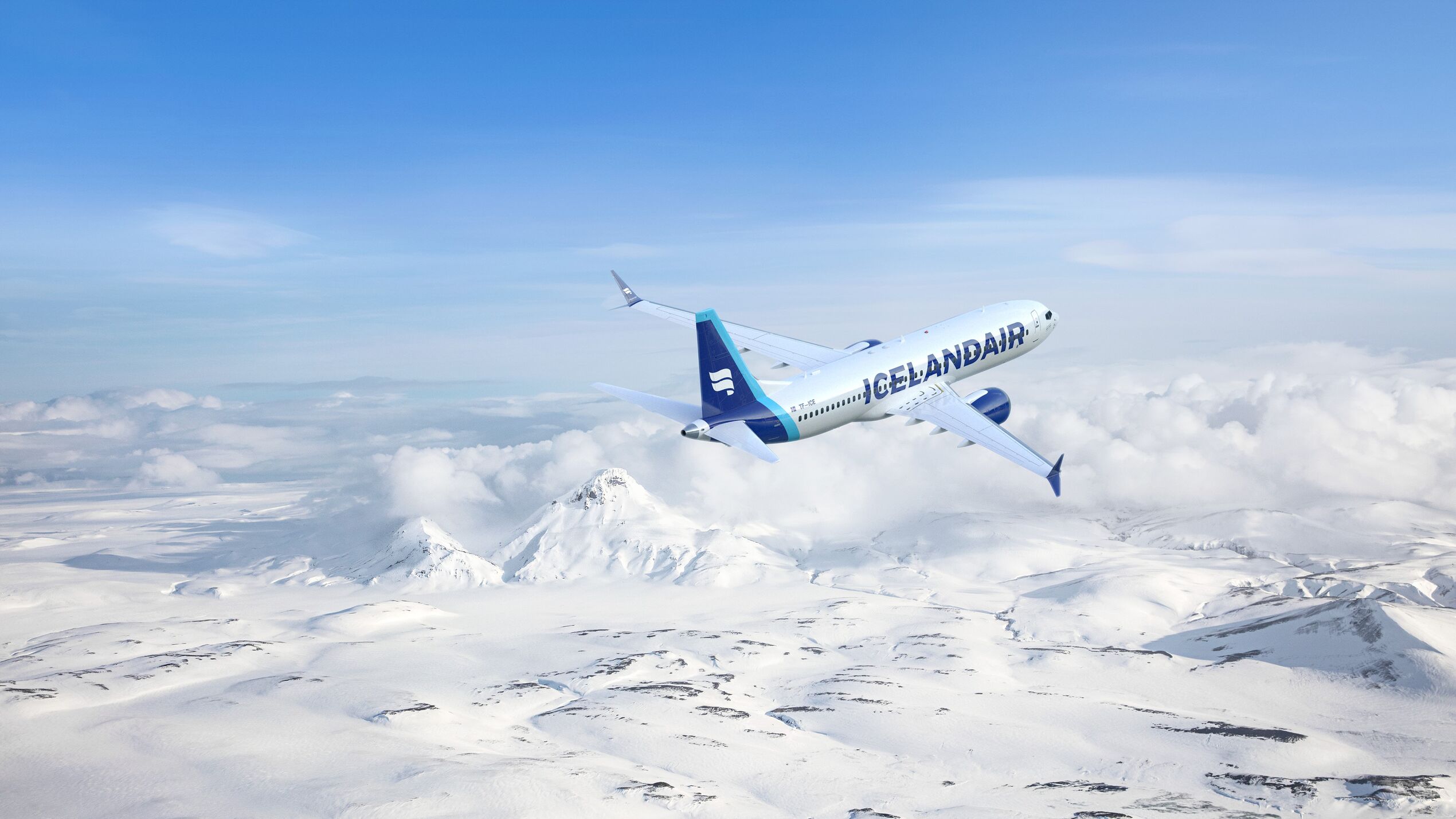 You can read what goes into the design of an airline livery, including comments from our marketing director about Icelandair's new design, in this article from the Points Guy, The art of designing an aircraft livery.
Our brand inspiration
Our livery is like a flying billboard. And since we spend so much time in the sky, we drew inspiration from what we see in front of us, and what we see in our country from above.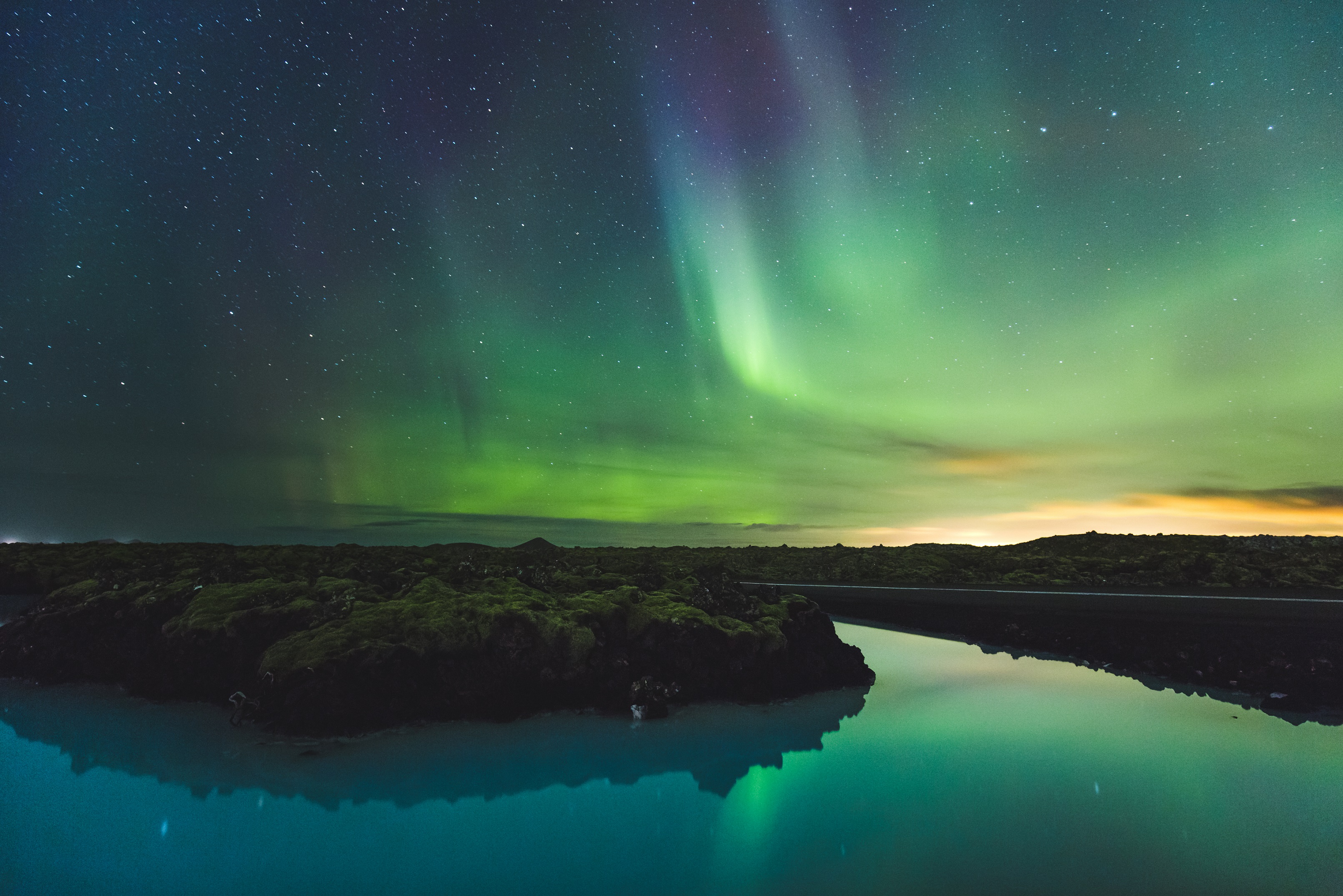 Our base colors are midnight blue and white. The new palette includes boreal blue, magenta, crisp blue, golden yellow, and green.
By extending our color palette, we have a chance to bring the vibrant Icelandic spirit to the world, and to show the world the diversity of our people: The Icelandic spirit is available to anyone and everyone who wants to share in it.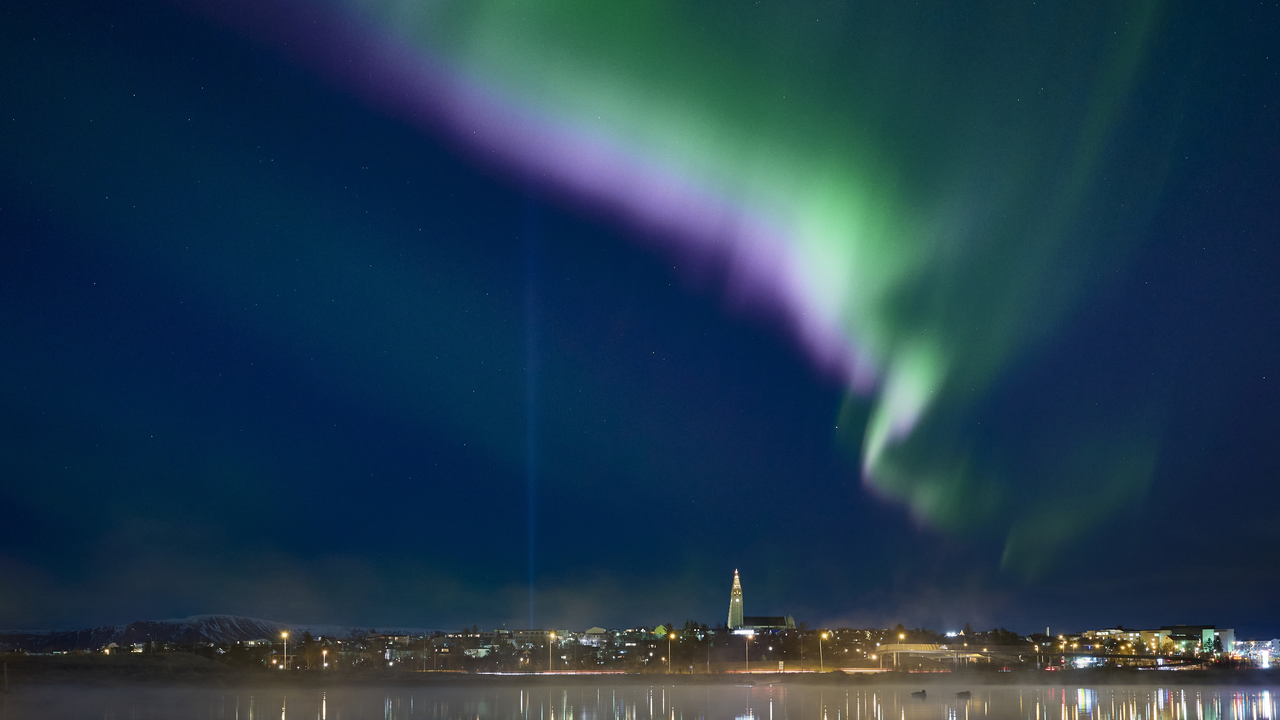 Refreshing the Reykjavík airport food hall
We recently gave the Reykjavík airport food hall a makeover, in line with our new brand colors and with an emphasis on sustainability (using upcycled materials and repurposed vintage furniture).
Icelandair domestic flights and flights to Greenland operate from this airport, close to downtown Reykjavík. Take a look at our efforts!