04/06/2019 | 12:00 AM
Meet Icelandair's new amenity kit collection
Icelandair names its aircraft after local volcanoes and natural phenomena, and now it's time to celebrate Icelandic wildlife with new, eco-friendly amenity kits designed to enhance the onboard experience.
Kit design
In April, Icelandair launches its new "Dýralíf" (Wildife) amenity kit collection, with four purse designs that celebrate Iceland's unique natural inhabitants.
Icelandair collaborated with design company WESSCO International and skincare company Hannes Dóttir to produce a collection that draws inspiration from animals woven into the nation's folklore, namely the puffin, arctic fox, Icelandic horse and raven.

WESSCO International sent a design team to Iceland to experience the ethos of Icelandair. In addition, to better understand Icelandic wildlife, the team studied different facets of the country's flora and fauna. This resulted in the team proposing a collection based on each animal's unique qualities showcased through shapes and colors reflecting their power and grace.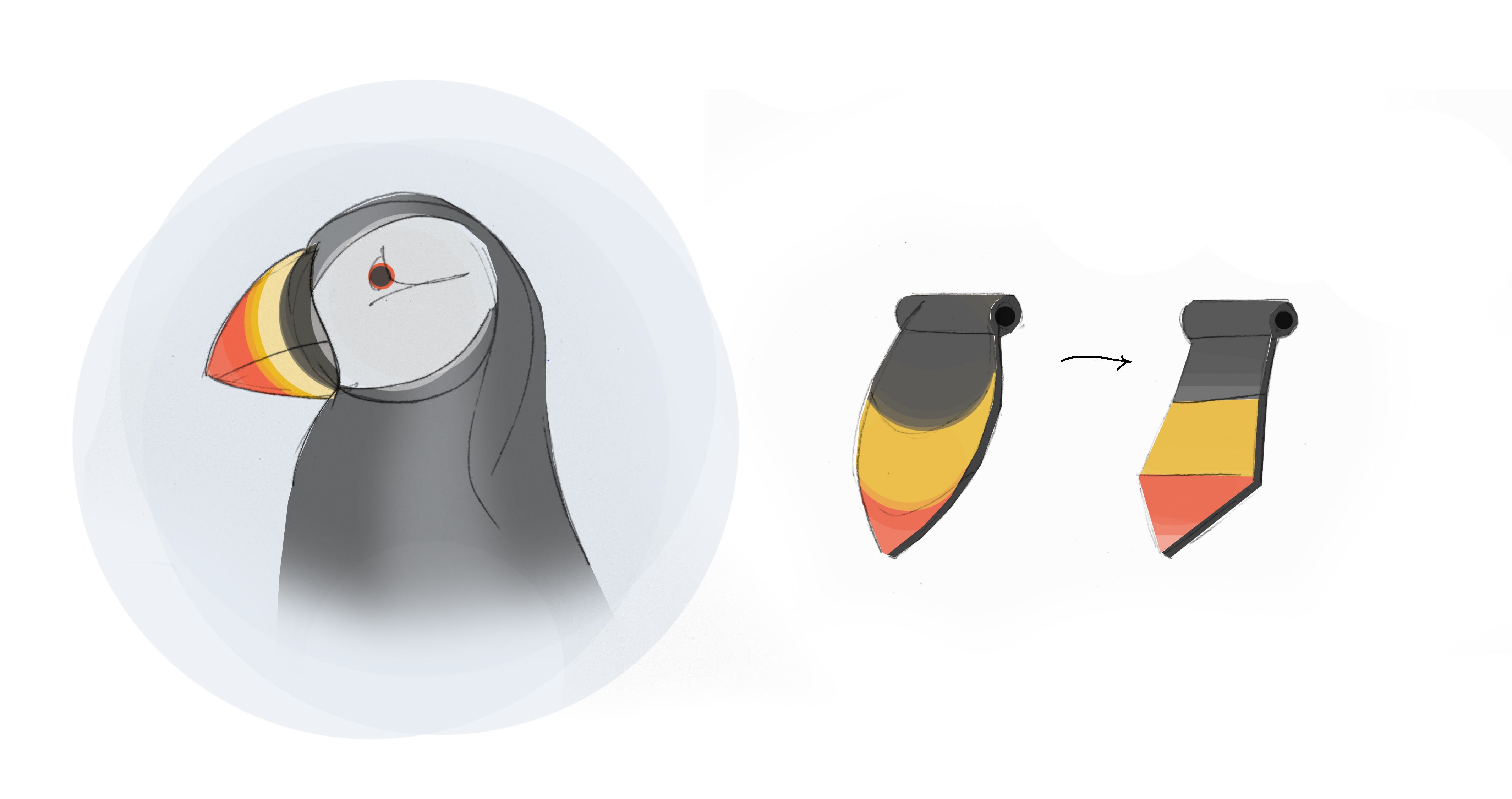 Kit contents

The contents of each kit have been designed and selected to help passengers arrive at their destination rested and refreshed.
Each kit comes in an animal-inspired purse that is perfect to keep and reuse. The kit contains the following:

skincare products from Hannes Dóttir
earplugs
dental kit (toothbrush and toothpaste)
eyeshade
socks
stickers for use by passengers if they don't wish to be disturbed
fun educational facts about each Icelandic animal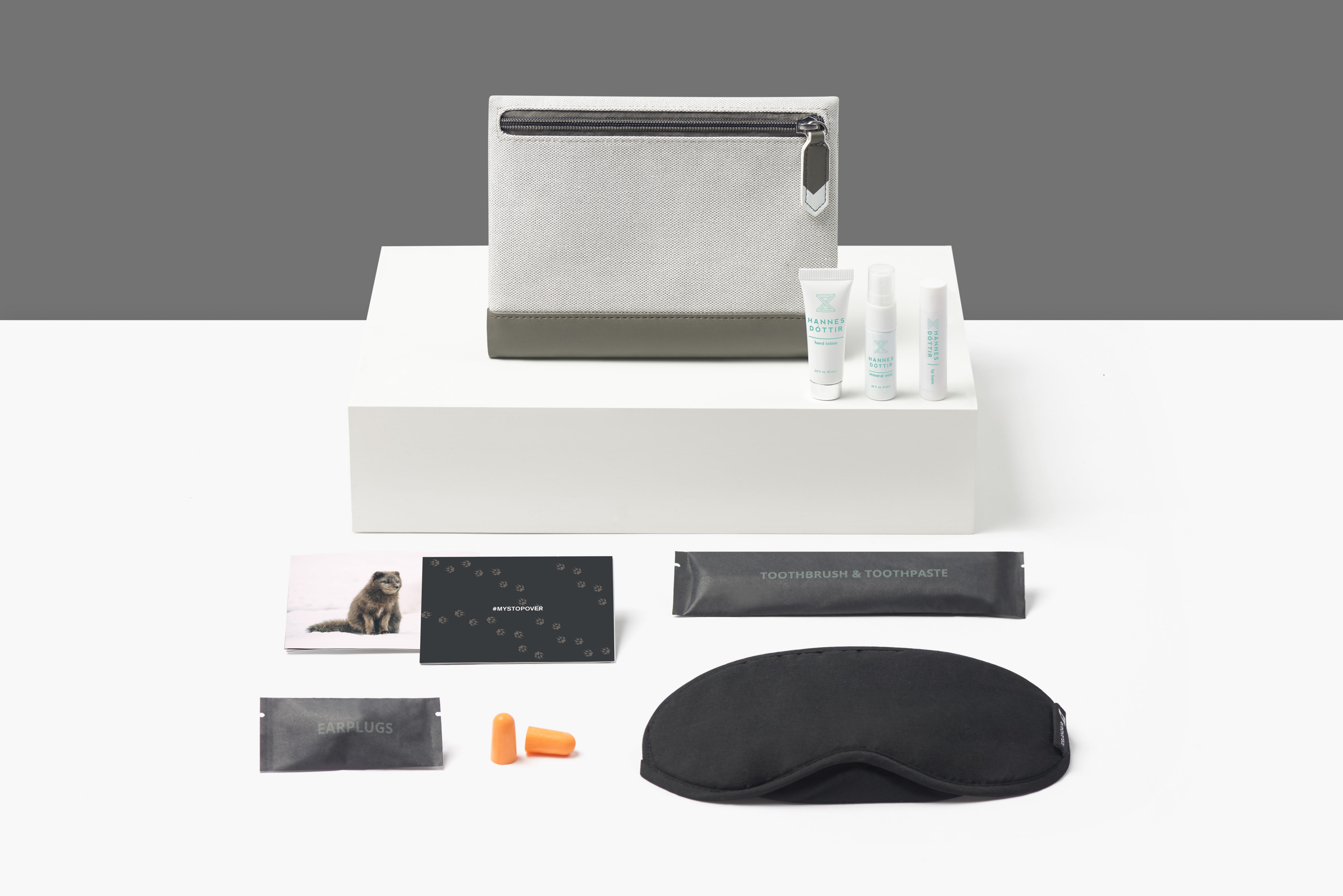 Sustainability

Each purse is made from a combination of eco-friendly and sustainable materials including recycled canvas, vegan leather, and felt made from recycled plastic bottles.
The toothbrush is made from cornstarch-based biodegradable material. The socks are made from recycled material.

Plastic use is minimal, with content wrappings made from paper.

Icelandair has respect for nature at its heart, and the airline continuously works towards becoming a more environmentally friendly company. From efforts to reduce emissions, decrease plastic on board, and optimize the use of recyclable material, Icelandair sets itself ambitious environmental goals.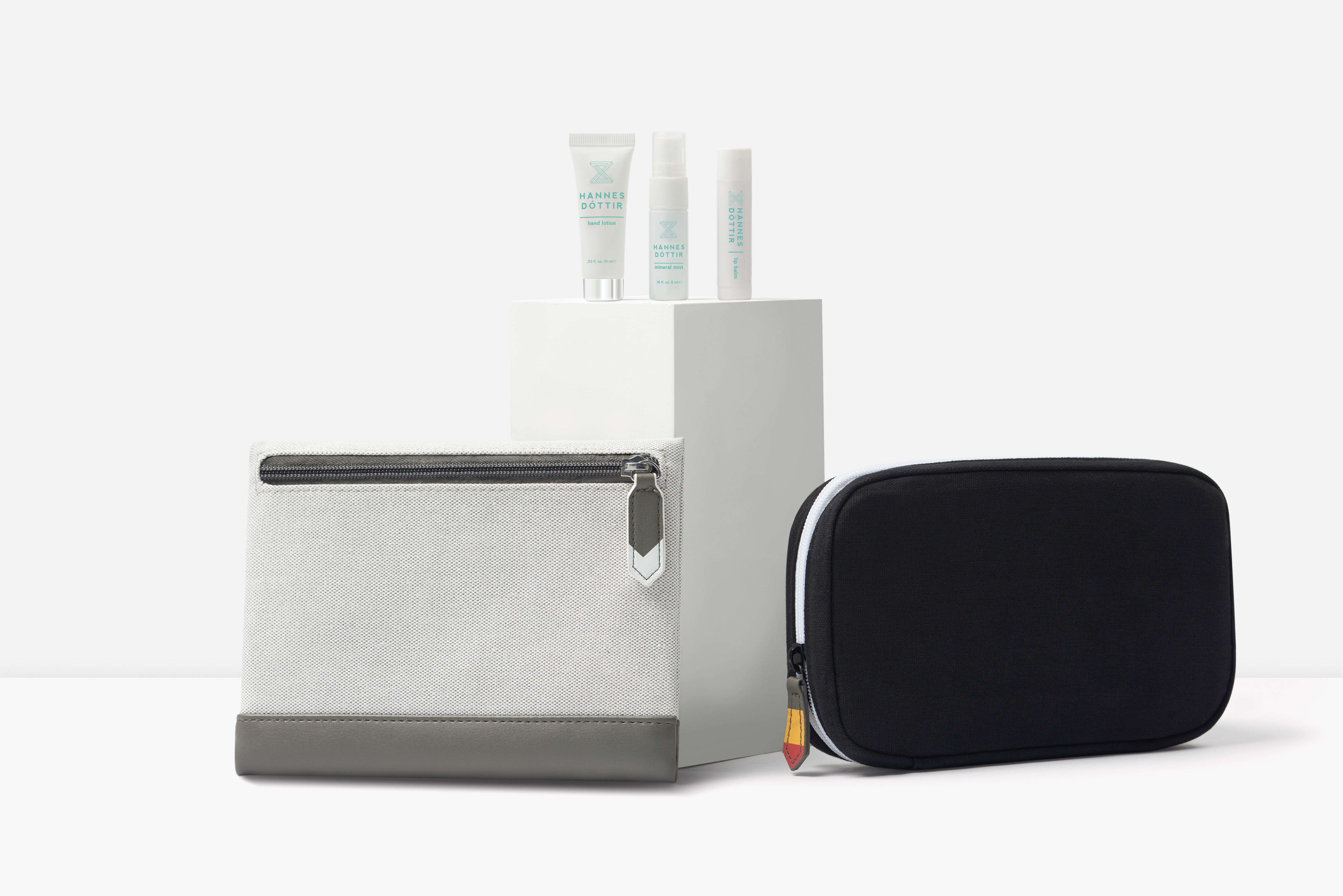 Skincare products

Hannes Dóttir is a family-owned skincare company created in honor of the founder's Icelandic father, Hannes Arthur. Powered by the volcanic fjords of Iceland, handcrafted formulas work in harmony with the body and are made of 100% nutrition supplement and food-grade ingredients. Take home the restorative energy of Iceland and enjoy gorgeous, glowing skin.
Hannes Dóttir products in each amenity kit:

Lip Balm – Natural, vegan essential oils are enhanced by the hydrating and regenerating powers of sea kelp
Hand Lotion – Infused with laminaria kelp, this exclusive Icelandair product nourishes hands with vital micronutrients
Mineral Mist – Supremely calming and hydrating, the mineral mist tones skin to a youthful luminescence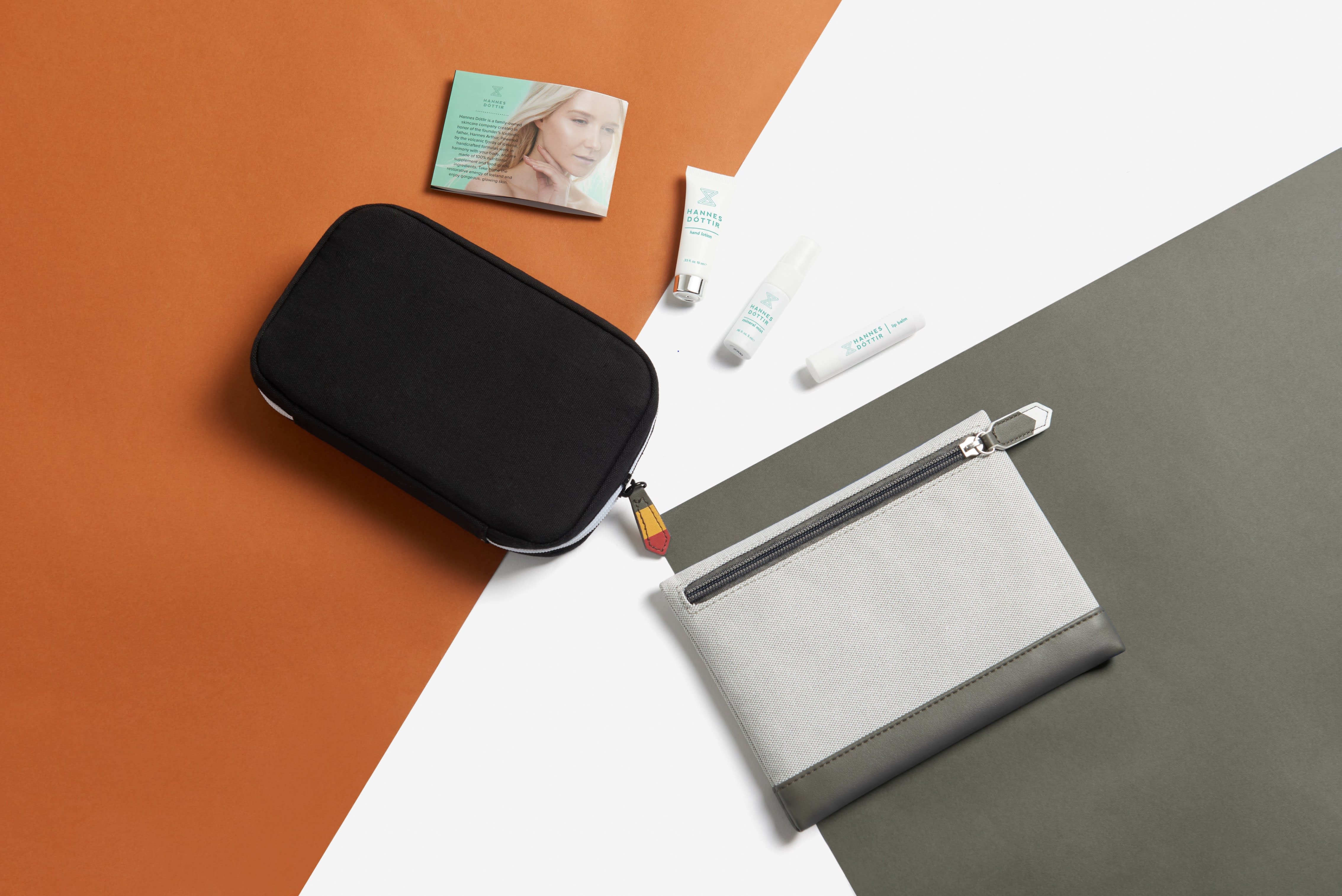 Availability

The complimentary amenity kits are issued to Saga Premium passengers on all flights between Iceland and North America.
Launching in 2019 are kits inspired by the puffin and arctic fox; in 2020, the Icelandic horse and raven step into the spotlight.
Design notes
Read more about the design for our kits inspired by the puffin, arctic fox, Icelandic horse and raven.