04/04/2023 | 2:00 PM
Rúrik Gíslason in North Iceland
Rúrik Gíslason is a former footballer for Iceland's national team, and a jack-of-all-trades who has turned his hand to making gin, modelling, music, and dance: in 2021, he won the German dance competition 'Let's Dance'.
Over the past year Rúrik has been exploring the diverse regions of Iceland, visiting old favorites and uncovering new gems – and taking us along to share the adventures.
Recently Rúrik visiting the winter wonderland of North Iceland, flying into Akureyri and hitting the sights, the spas, and the snowy slopes of the region. Check out his daily videos for some of the region's frosty highlights, from recreated Viking battles to photogenic lava fields, whale watching and heli-skiing excursions, sled-dog rides and beer spas, and everything in between – then feel inspired to create your own Northern itinerary.
We fly daily between Reykjavík and Akureyri, the capital of North Iceland and a gateway to all the area has to offer. Some favorite tourist spots include Akureyri, Mývatn lake, Siglufjörður, and the whale-watching hub of Húsavík. The Visit North Iceland website can help you uncover more highlights, including sensational road trips and cool activities to help you fully experience the awesome northern landscapes.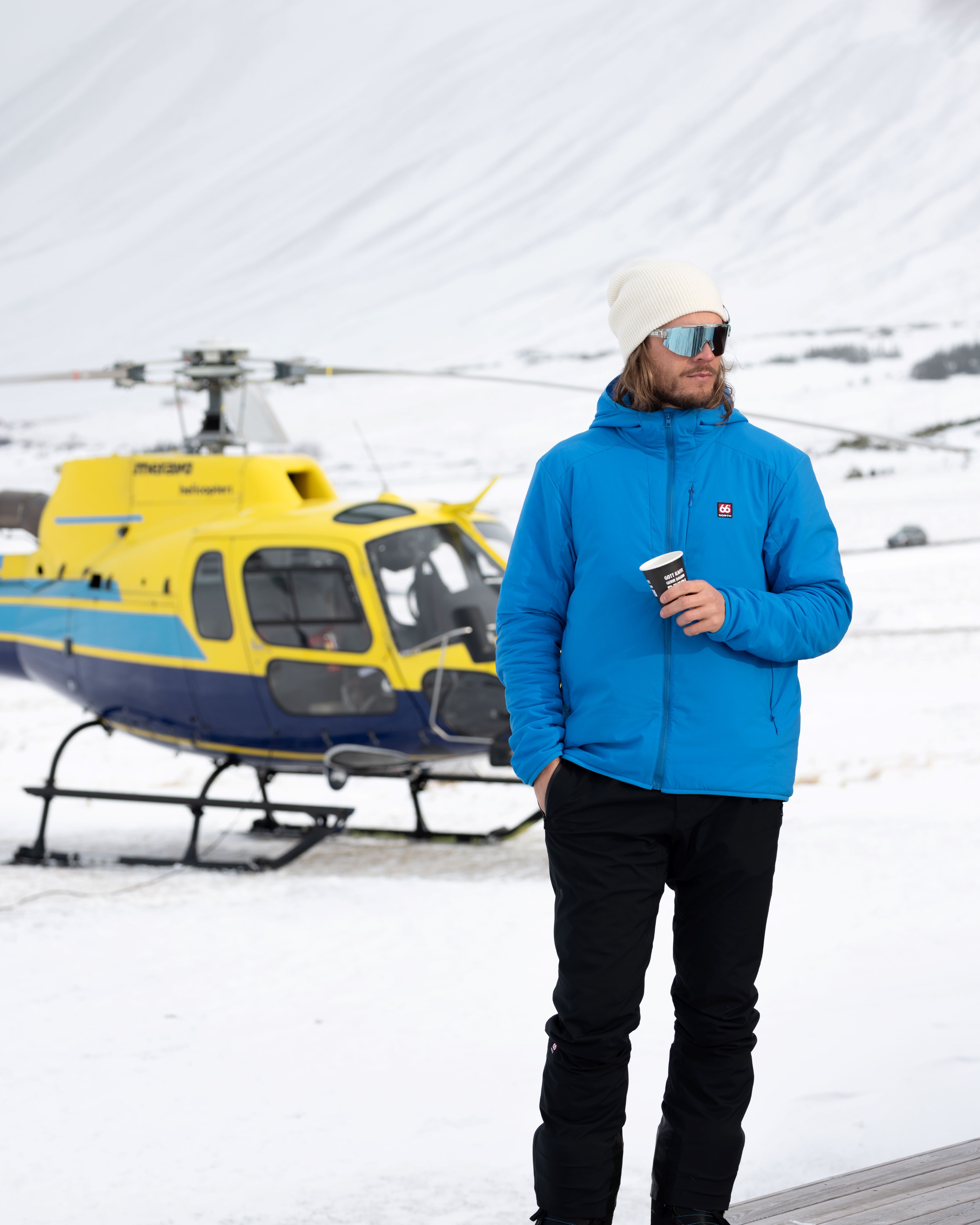 Scenes from North Iceland
Rúrik, a native of Reykjavík, has been spending quality time in various scenic parts of his homeland, and documenting his travels. As well as the North, he's visited the Reykjanes peninsula (the perfect day out from Reykjavík) and also the magnificent Westfjords and stunning East Iceland. You can watch his videos on the posts from each region, and also on Icelandair's Instagram Stories.