12/07/2022 | 5:00 PM
European Film Awards 2022: Iceland in film
For a population of only 360,000 people, Iceland has an enormous creative output.
You may know Iceland's creativity from its renowned music scene, its genre-defying literature, or its cozy knitwear. Maybe you've come to know the country and its phenomenal landscapes through the movies and TV series made in Iceland by Icelanders, or thanks to the international productions filmed here (that landscape looks like outer space – but it really might be Iceland).
European Film Awards 2022
On December 10, Reykjavík will host the European Film Awards 2022, a celebration of the year's finest achievements in European cinema. The awards are presented in 26 categories at a ceremony taking place at Harpa Concert Hall.
In honor of the event, let us introduce you to the local film industry, and explain how the spirit of Iceland shines through on the big screen, and behind the scenes too.
Icelanders making movies
In the video, you'll meet a handful of the bigger names in local movie-making.
Actor Ingvar E. Sigurðsson might be recognized for roles in local and international productions, spanning from big-name movies 'Everest' (2015) to 'The Northman' (2022). He is a lead in the new Icelandic-Danish movie 'Godland', which is part of the Feature Film Selection of the European Film Awards and directed by Hlynur Pálmason.
Ingvar has been cast in a number of films made by prolific Icelandic producer/writer/director Baltasar Kormákur, whose projects range across film, television and theater. Baltasar has founded a large studio in Reykjavík in order to bring more international productions to Iceland.
Ísold Uggadóttir is an award-winning director and screenwriter, whose feature film debut, 'And Breathe Normally' (2018) premiered at the 2018 Sundance Film Festival, where she received the Directing Award in World Cinema Dramatic Competition.
Benedikt Erlingsson directed well-known local movies 'Woman at War' (2018) and Of Horses and Men' (2013), stories rich in Icelandic lore. Benedikt directed actress Halldóra Geirharðsdóttir in the lead role of 'Woman at War'.
Producer Lilja Ósk Snorradóttir has worked in the film industry for more than 20 years and is managing director of the production company Pegasus Pictures. Recently, she has been involved in the movie 'Leynilögga' or 'Cop Secret' in English – nominated for the European Comedy award at the European Film Awards 2022.
And let's not forget the remarkable people making music for film. Icelanders have developed a stellar reputation for film and TV scores thanks to award-winning talents like Atli Örvarsson and Hildur Guðnadóttir (pictured below). Hildur's score for 'Joker' (2019) saw her become Iceland's first Oscar-winner.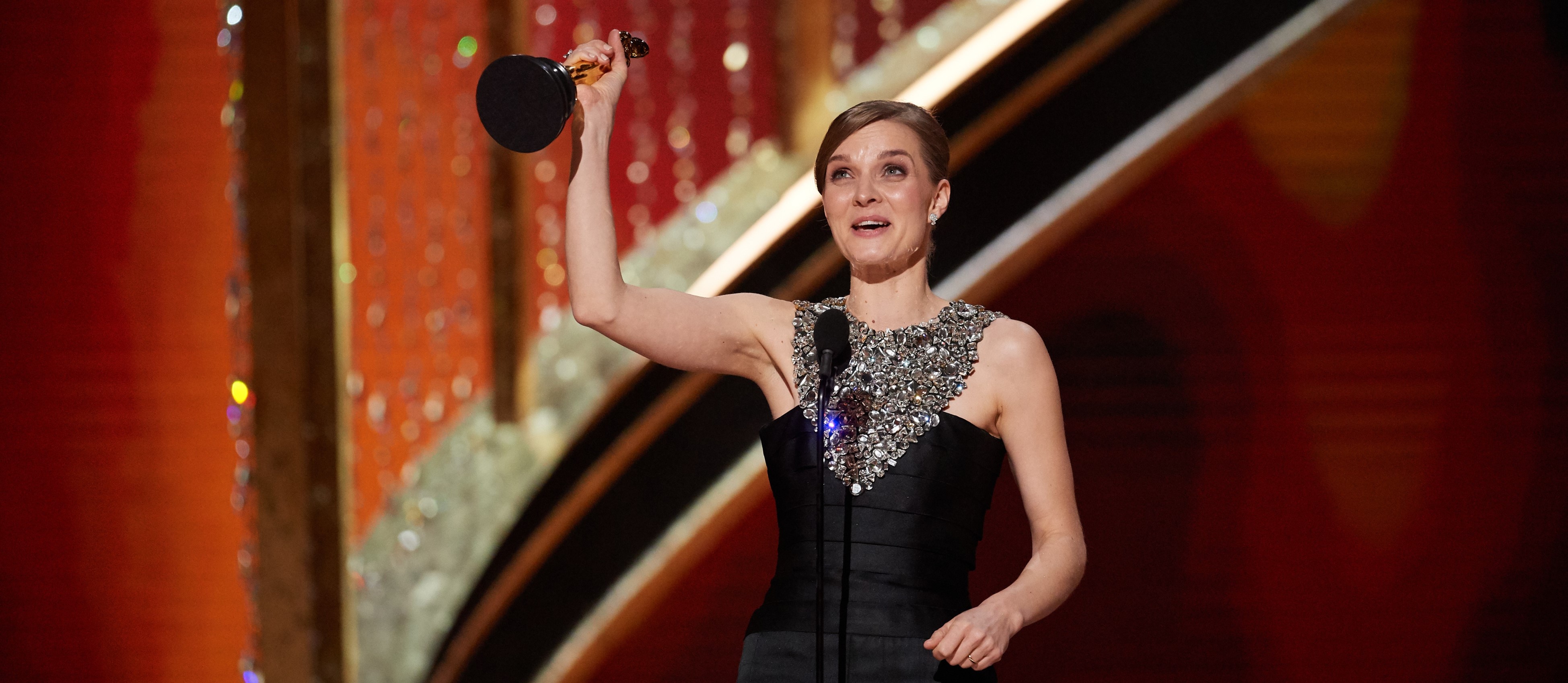 Icelandic films
Do you fancy a deep dive into Icelandic cinema over the coming winter months? Here's a list of recommendations, running the gamut from modern arthouse to nostalgic classics beloved by locals.
A database of Icelandic movies is run by the Icelandic Film Centre, whose website is a mine of information. There you can find more information on how to watch each film.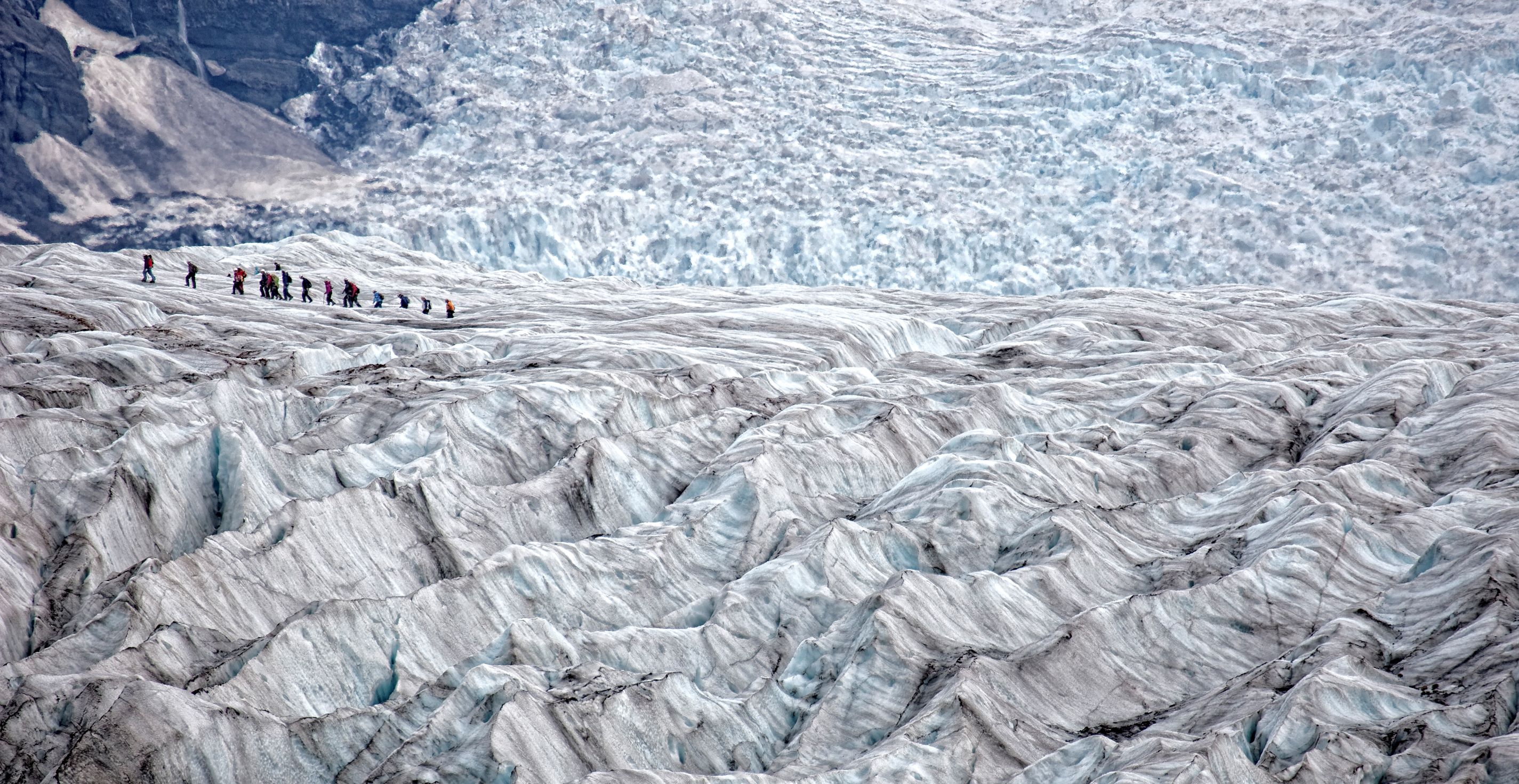 Films (and TV series) made in Iceland
This is a long list, and probably filed with some familiar names and landscapes: from 'The Secret Life of Walter Mitty', in which Iceland stood in for Greenland and Nepal, to 'Eurovision Song Contest: The Story of Fire Saga', in which Will Ferrell plays an Icelandic musician aiming for Eurovision glory.
There have been Bond car chases on Jökulsárlón glacier lagoon, World War II battle re-enactments on the black sands of Reykjanes, and a lot of Icelandic landscapes standing in for alien planets or post-apocalyptic earth.
Plus there are endless icy escapades: 'Interstellar' utilised Icelandic glaciers, as did 'Star Wars: Episode VII – The Force Awakens', and 'Batman Begins'. And who can overlook the boon is tourism from Iceland starring as the 'Land Beyond the Wall' in 'Game of Thrones', with added locations including iconic Kirkjufell and Skógafoss waterfall?
Read more about the movies and TV series filmed on location in Iceland at the following resources:
Film in Iceland – a great list of productions, plus locations
The Hollywood sights of Iceland – a handy overview from Visit Iceland
Icelandair and the spirit of Iceland
Icelandair is a proud sponsor of the European Film Awards 2022.
Iceland is globally recognised as punching above its weight on the world arts stage, and Icelandair is proud of the role it plays in nurturing and showcasing local talent. Icelandair founded the acclaimed Iceland Airwaves music festival in 1999, and today sponsors a number of music, design and arts events, from DesignMarch design festival to the Eyrarrósin cultural awards.