12/06/2022 | 11:00 AM
​Baltasar Kormákur's big vision
Baltasar Kormákur has made it big in Hollywood. with films such as 'Contraband' (2012), '2 Guns' (2013), 'Everest' (2015) and 'Adrift' (2018) on his resume. He's worked with big-name actors including Mark Wahlberg, Denzel Washington, Jake Gyllenhaal and Shailene Woodley, to name a few. Recently he directed the film 'Beast' (2022) with Idris Elba in the leading role. It's a long way from his first major directing role, the cult film '101 Reykjavík' (2000).
But despite his success, the Icelandic director has no intention of leaving the Icelandic film community to focus on his international career – instead, he wants to bring the international film community here to Iceland.
In 2016 Baltasar had the idea to build a studio to ensure that Iceland has the best facilities to offer international teams. Two years later, he opened RVK Studios in a building that used to be a fertilizer plant. The three studios combined are roughly 8000 sq meters (86,000 square ft), with Studio 1 being one of the bigger stages in Europe.
Iceland and its otherworldly, dramatic landscapes have attracted international productions to Iceland for many years. The hope is that the studios will make them stay for more than just the scenery.
We spoke to Baltasar Kormákur about his big vision and his numerous projects.
By Tina Jøhnk Christensen. Photos by Lilja Jóns.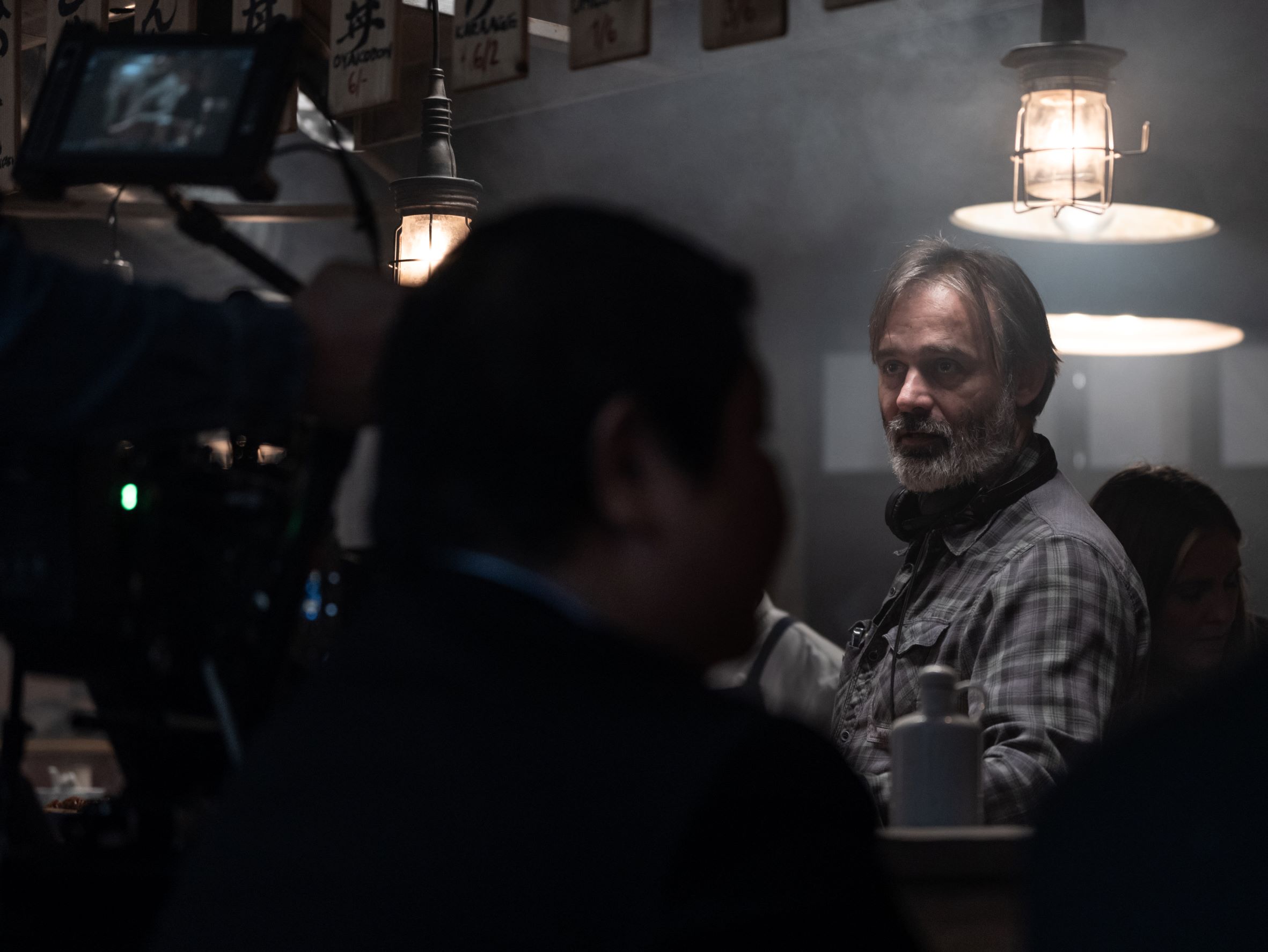 Question: You are building one of the biggest studios in Europe, yet Iceland is a very small nation of only 360,000 people – hardly the biggest in Europe. Why do you think it is a good idea to have a studio here? And how is it going?

Baltasar: It's going really well, and I'm very proud of it, to be honest. People thought I was crazy, I might well be, but the idea wasn't.

I bring my own projects to the studio; it gives me an opportunity to make bigger projects. I made the Icelandic TV series 'Katla', 'Trapped' and 'Entrapped' here for Netflix, 'Against the Ice' with Nikolaj Coster-Waldau and Charles Dance, which I produced, and Robert Eggers' 'The Northman' was shot partly here on the biggest stage, and they shot parts of the crime drama, 'Luther', there too. Currently, they are shooting 'True Detective' with Jodie Foster on two of our stages. So, we have had big international productions coming through, and there are many new projects on the horizon.
In 2016, you decided to start creating a studio village on a peninsula called Gufunes close to the city center of Reykjavik. Why did you decide to do this?

This is one of the most beautiful spots In Reykjavík, 10 minutes away from the city center, so you don't have to drive far to go to work. I thought it would be the perfect spot, as it's secluded in a way, but at the same time it's close enough so people don't have to travel far. With Pinewood Studios in the UK, you drive for an hour or more to get to work, I wanted to stay closer to the city life.
This space was being used as a recycling station and I thought it would be the perfect spot and started developing the idea with the city. In the end, I bought quite a bit of land in the area for apartment buildings and the studio spaces. When I bought it, it looked so bad we used to call it Chernobyl.

You're creating a whole village in Gufunes. Why is that?

I was very adamant about building apartments here, so people who are in the film business and anyone who wants to be close to the film industry can live next door to the studio. We are building about 900 apartments now, we are already well on our way. When people move here, this neighborhood will be filled with artists and people who want to be surrounded by a creative environment. When the neighborhood will start to fill up, the coffee shops will open, and it will become a village where you can actually get everything you need in the area. It will be a dynamic place to live in.

Do you believe in the future of the studios here?

I believe in the future, and I do believe this will mount into a very strong industry. It's already growing a lot, and I can only see it become a much bigger industry in the next few years.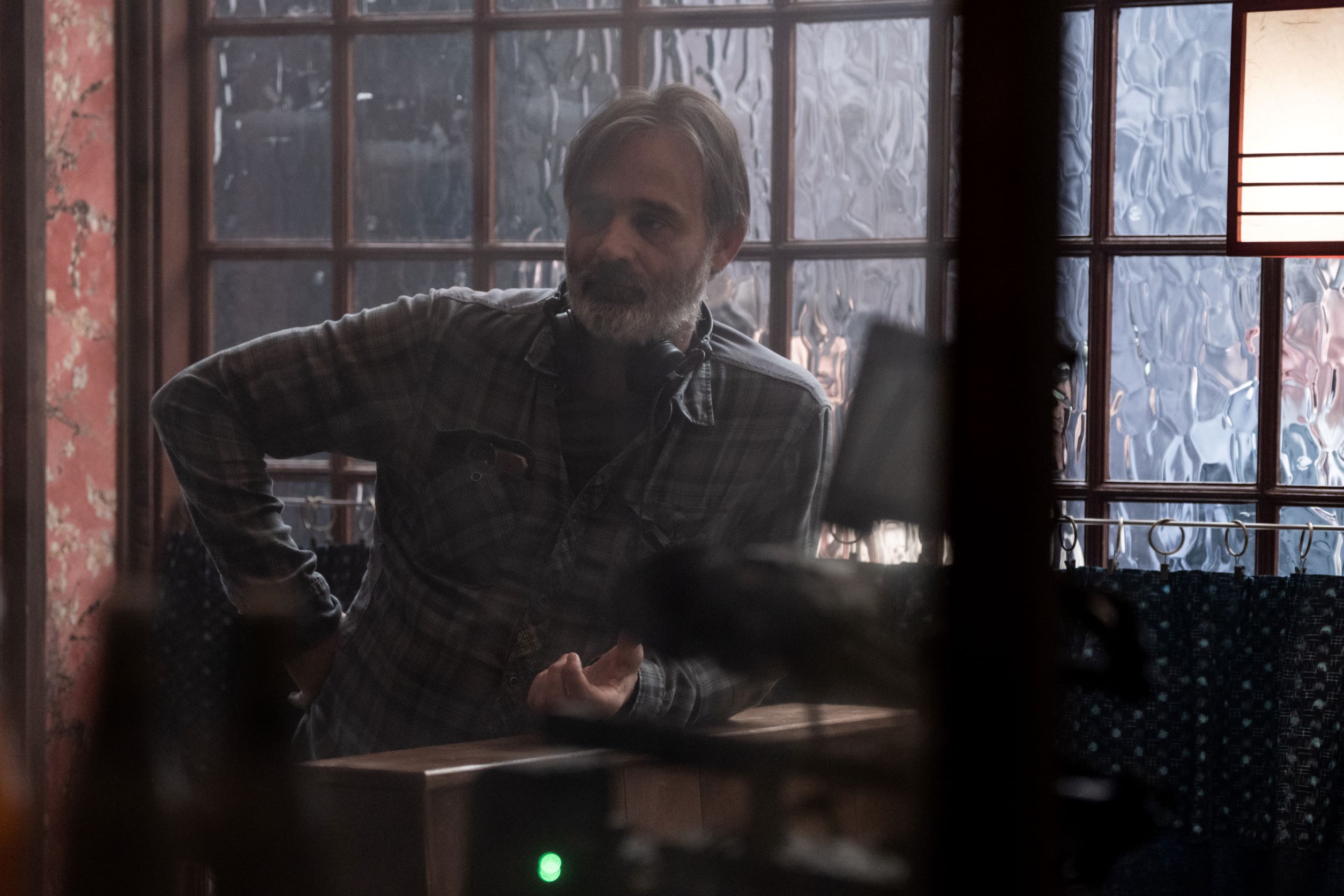 You have worked a lot in Hollywood. Do you think you can use the connections you have made there to attract productions and talents to come shoot here in Iceland?

Of course! I have done the rounds a few times. I've worked quite a lot with Universal and with some other studios and I know they are open to bring stuff to Iceland. Everything in the film business is all about trust. You have huge projects with a lot of money, and you are spending it in a short amount of time, and you must trust the people you are working with, that they will deliver on what they promise, and that they are easy enough to do business with. That's how you build relationships.
That's how I got this movie with Nikolaj Coster-Waldau to film in Iceland, because David Kosse from Netflix had worked with me at Universal. And he said, "Let's work with Baltasar and his team, he's made 'Everest', he knows how to deal with shooting on ice." So, it's the way things roll in this business.

Why is it attractive to shoot in Iceland?

There are a few reasons for this. We have a very special landscape that attracts all kinds of shoots. It's very different from Scandinavia, so it's not a competition with them. Everything that happens on the moon or in the orbit, people tend to want to shoot here. Even Nepal is sometimes shot here. Russia, Siberia.

We also have a very strong crew base at this point. We can probably have four or five crews going at the same time and they are very well-equipped, very hard workers, and they all speak English. So, everything on the ice tends to be shot here. We are based in a wild land, but we still cultivate it enough that we have enough technology for it to be appealing to come here. As an example, 10 minutes away from the studio, you will find any kind of hotel or restaurant you want, any class, any style, anything you want.
Iceland has had many big productions shoot here, like 'Game of Thrones', 'The Midnight Sky', 'Succession' and 'The Northman', just to mention a few. Did you create these studios mainly to attract foreign productions or to help the Icelandic community too?

I think this studio is too big for many Icelandic productions, so I'm going to split the new one up into two smaller ones that can be more accommodating for the smaller Icelandic projects.
I believe that people come to Iceland mostly for the mountains and the wild landscape, but I still believe we can build up a more sustainable film business and get a bigger piece of the cake, hence the studios. It's already happening because I'm getting requests like, "Can you block the studio for a year for this big show here and there?" I can't mention which productions, but they are big shows. It also looks like we might be in trouble next year because I already need more space.

You are a director, and you're a very creative person. How do you like this other role of yours as an entrepreneur? And you are involved in so many projects. How do you manage all this?

It's all very creative, actually. I enjoy it all very much. It's not a burden. Of course, sometimes you go like 'God!' but most of the time I'm just enjoying it quite a lot. It's also very easy for me to focus on one thing when that is needed.

How do you get time to direct?

I love directing. It's still my passion. I'm preparing an Icelandic film 'Touch' (in Icelandic, 'Snerting') that that I'm very passionate about. I've never felt that I want to leave Iceland and go to Hollywood. I look at myself more as someone who goes sailing for opportunities and comes back home to reap the benefits. I still have my home base, my professional family, which is the Icelandic film community. And I've brought a lot of them with me abroad as well, giving them opportunities to work in foreign places and gain more experience, like they wouldn't have been able to do here at the time. I never wanted to move away and become another Hollywood director. I feel very Icelandic at my core, but I wouldn't be able to build this up without having gone on that journey.

What are you working on right now?

I'm in London working on the adaptation I did of an Icelandic novel called 'Touch', which was released around Christmas 2020 and written by Ólafur Jóhann Ólafsson, and Focus Features bought the world rights to it. It's a beautiful love story between an Icelandic man and a Japanese woman and we will shoot it in the UK, Iceland, and Japan. This is something I'm very excited about. Then I have another 30-40 projects in the pipes.

What will Gufunes look like in 10 years?

There will be people living here everywhere. There will be a boat bus bringing you to Reykjavík harbor from here. There'll be fully equipped environmental studios. There will be thousands of people living here. There will be a great coffee place, a bakery, and there'll be life. Creativity will thrive here, and it will be unique, a place that will be different than any other place in the world.

---
About our interviewer: Tina Jøhnk Christensen is an award-winning journalist and author from Odense, Denmark. Since 2013, she has been a voter for the Golden Globe Awards. Tina is based in Los Angeles and is a regular visitor to Iceland, which she loves. She covers film-related subjects for Icelandair.