04/22/2022 | 7:00 AM
Vikings and vengeance: Nicole Kidman talks about 'The Northman'
It was unnerving for Nicole Kidman to break the COVID bubble she was in. It was 2020 and most people were at home distancing themselves from the world, but she had made the decision to turn up on set and play the Viking Queen Gudrún in 'The Northman' movie. In the beginning she was anxious, but then she found her inner Viking and nothing could stand in her way.
'The Northman' has been winning rave reviews, and is released in many countries (including Iceland and the US) on April 22, 2022.
Academy Award winner Nicole Kidman spoke about 'The Northman' with Tina Jøhnk Christensen for Icelandair.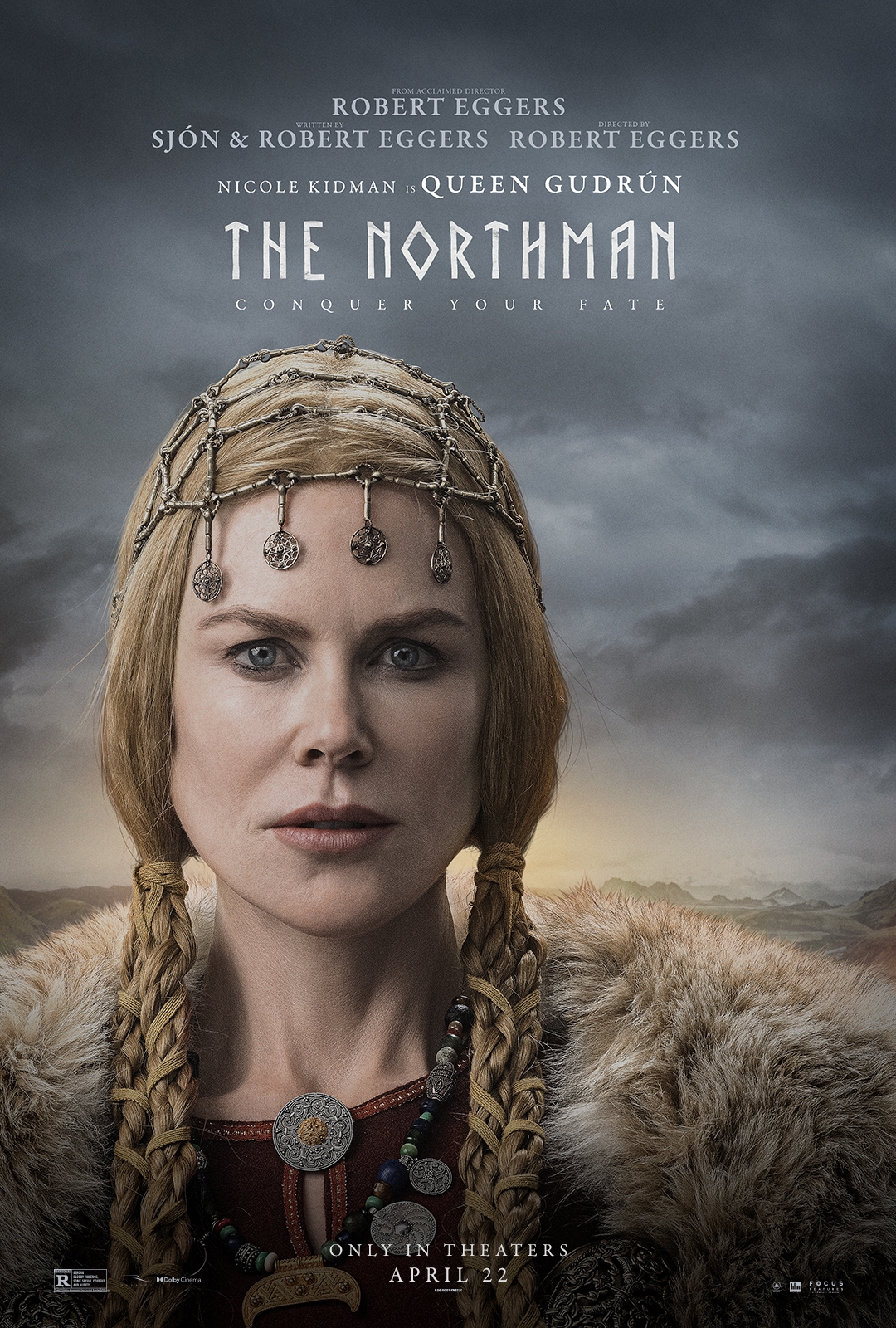 Early filming of 'The Northman'
Back in 2020, filmmaker Robert Eggers invited his actors to come and shoot 'The Northman' in Belfast, Northern Ireland, and later in Iceland. The shoot had been delayed because of COVID, but now was the time.
Nicole Kidman was apprehensive. But at the same time, she had a sense of duty and wanted to support the auteur and his creative and ambitious endeavor. So she traveled to Belfast to portray the Viking Queen Gudrún and step into the world of 10th-century Iceland, the era when the story is set.
"I arrived here and because of the pandemic everything had been pushed, [there were] enormous schedule changes, and at one point I didn't know if I was even going to make it," Nicole said at the time of shooting the film via a Zoom call from Belfast. "And then I just went: 'No, this is what I do: I am an artist, I travel, I show up, I support filmmakers, and [Robert] has tackled this massive Viking project and he is making it a true Viking movie.'"
That true Viking movie begins in the fictional court of Hrafnsey – 'Raven Island' in the North Atlantic – where Queen Gudrún is captured by Fjölnir after he has killed King Aurvandil, who is Gudrún's husband and Fjölnir's brother. Amleth, the young son of Queen Gudrún and King Aurvandil, witnesses his uncle's violent act. As Amleth escapes being killed himself, he flees his homeland vowing to return one day to save his mother, avenge his father's death, and reclaim the throne.
Many years later, Amleth (now played by Alexander Skarsgård) learns that King Fjölnir has lost his kingdom and lives as a chieftain in Iceland. Thus, he travels there with a group of slaves. This is where most of the film takes place, set in the year 914, during the settlement of Iceland and before the establishment of the Althing (Parliament) in 930. It's a world of lawlessness and brutality – a world that Nicole was thrown straight into upon arrival. On her first day of shooting, she had to ride a horse dressed in Viking costume, looking stoic and comfortable as a queen.
"I got here and I was completely overwhelmed," she says. "And I thought: 'Oh my God, I am never going to get through.' And then something happened: I was up on the mountain and I had to get on a horse because I am in all the gear and all dressed, and suddenly I just started to go: 'Okay, take it on Nicole and feel it and be it.' And it unleashed a sort of Viking spirit now that is in me, and I am up there for 14 hours on a mountain in severe conditions, freezing cold, mud everywhere, going: 'I love this!' And I'm screaming and holding a sword and I am like: 'Oh my God, what's happened?' It's coming and Gudrún is my name, Gudrún has arrived."
Origins of 'The Northman': Iceland is key
It was a visit to Iceland in 2016 that inspired Robert Eggers to make a Viking movie. He met Sjón, the renowned Icelandic poet, novelist and scriptwriter, and they decided to write 'The Northman' together, using the Old Norse legend Amleth as a base for their violent revenge horror story (the legend of Amleth was also the inspiration for Shakespeare's 'Hamlet').
The narrative brings together elements of folklore, superstition and Norse magic, including a ritual of sacrifice to Freyja, the goddess of love and fertility in Norse mythology. The writers also met with Icelandic singer Björk (a frequent collaborator on projects with Sjón); Björk has a cameo in 'The Northman' as the Seeress, who relays her prophecy to Amleth in an elaborate feathered costume.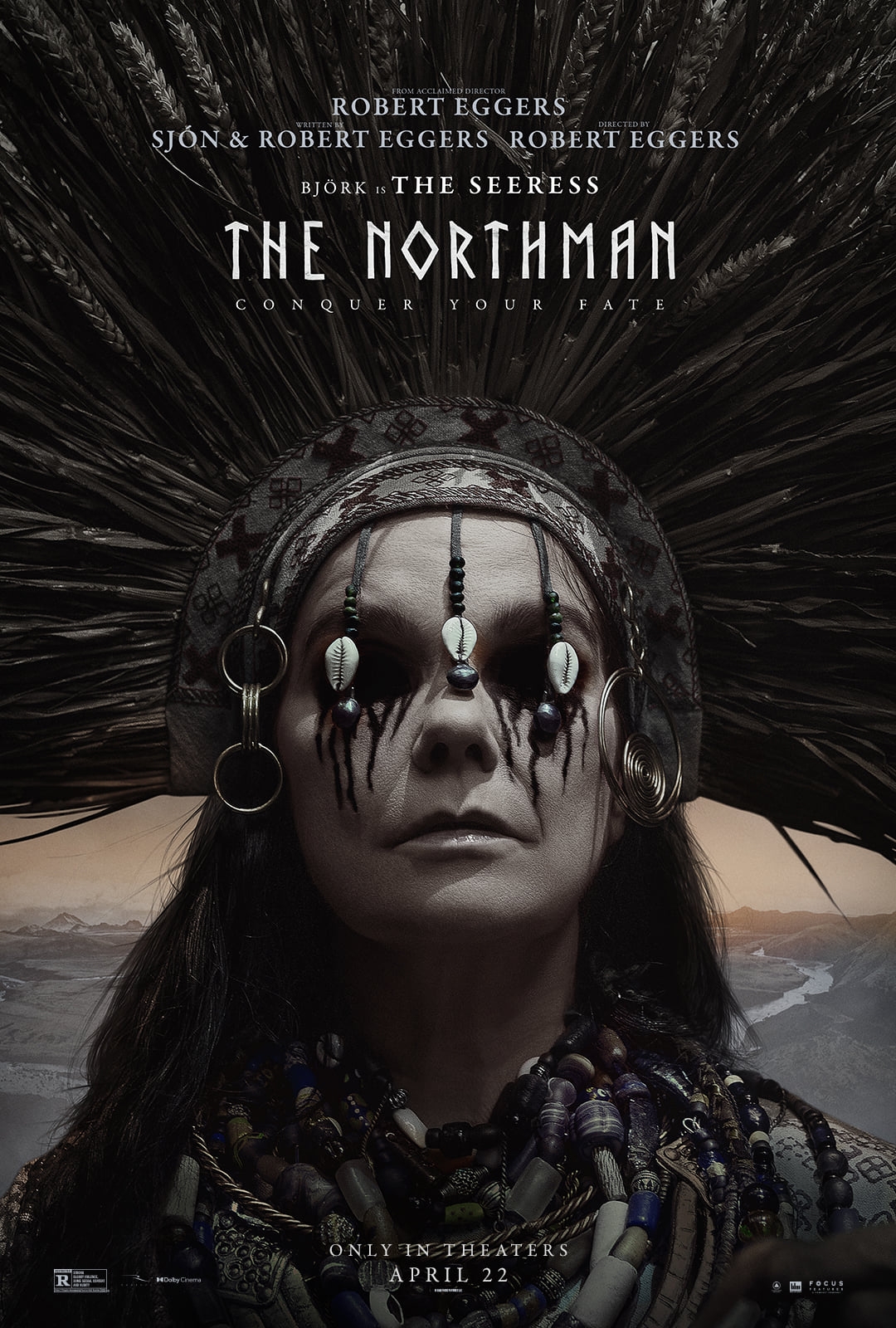 "Our director Robert Eggers is a thorough researcher," says Nicole today about the director. "That is down to how the clothing was stitched together! So he came with a comprehensive understanding of the world and Norse mythology."
The team not only relied on Robert Eggers' research and Sjón's cultural background, they also hired Viking scholars to make sure that the artifacts were as historically correct as possible. Jóhanna Friðriksdóttir was one of the Viking historians who consulted on 'The Northman' to ensure the world we watch is as authentic as possible.
"I'm not familiar with other portraits, but we really focused on the mythical side of the story, using old Norse mythology as a way of connection with Amleth's odyssey," says Nicole about the film's portrayal of Viking life. "Mythology always interests me. In that it is a way for humans to understand the universe, I'm fascinated by what stories emerge in the form of myth…I was struck by the specific details of the world Robert Eggers was creating. Not just details of the mythology, but also about the place: There was great poetry in the world written on the page and it's partly what drew me to the project."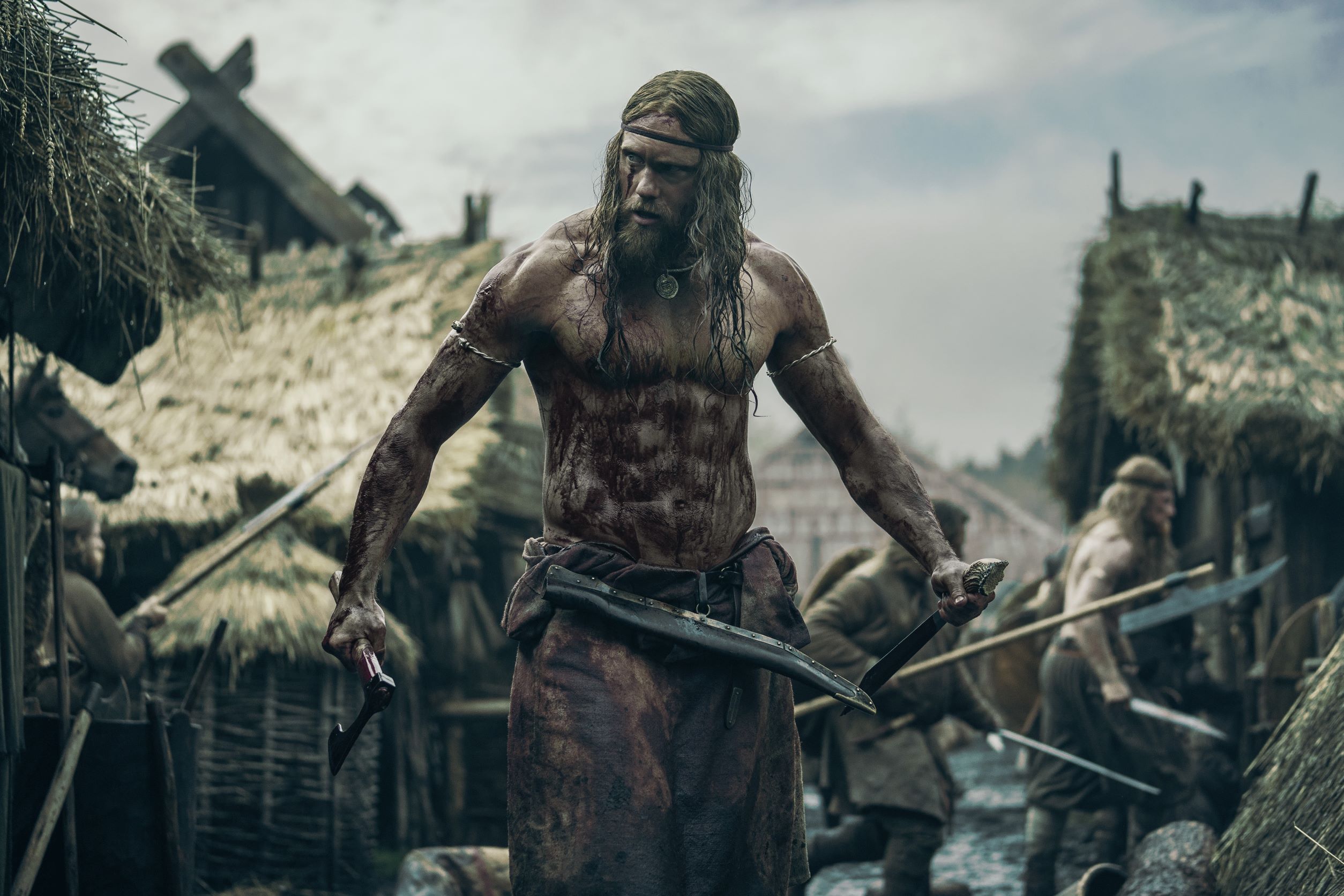 Nicole points out that 'The Northman' is as much about the place as it is about the characters. Although much of the shoot was done in Northern Ireland, the team did come to Iceland for some scenes that could only be shot here, with Svínafellsjökull glacier and the northern town of Akureyri serving as notable locations.
"The stunning, rugged beauty of the sea and the mountains speaks to the spirit of Iceland and the story, and I loved working and living amidst it all," she says, and points out that she was living something of a Viking life when she was shooting the film, training and being rigid and stoic in her approach to her work methods. "Iceland is a land of incredible beauty: From the glaciers to the stars to the volcanoes and waterfalls, it is stunningly dramatic and elemental."
To avoid spoiling the storyline, Nicole won't reveal much about her character in 'The Northman'. "I can't talk too much about Gudrún without giving away the story," she says. "But I was struck by the balance in her between love and determination. Where that takes us, you'll have to see in the film."
---
Story by Tina Jøhnk Christensen. 'The Northman' photos by Aidan Monaghan, provided by Focus Features.
Banner photo: Icy detail of Svaínafellsjökull glacier, by Benjamin Hardman.
Icelandair connects more than 40 destinations on both sides of the Atlantic from our hub in Iceland. We also fly domestically within Iceland, including to Akureyri in North Iceland.
About our interviewer: Tina Jøhnk Christensen is an award-winning journalist and author from Odense, Denmark. Since 2013, she has been a voter for the Golden Globe Awards. Tina is based in Los Angeles and is a regular visitor to Iceland, which she loves. She covers film-related subjects for Icelandair.