Traditionally, you would have to visit your local travel agent and look at a brochure to discuss upcoming travel plans. Nowadays, travel inspiration is accessible with a simple click of the finger thanks to the internet and rise of social media.
With over 2.9 million posts on Instagram using the #travelinspiration hashtag, it's no surprise that the ever-popular social media platform is fast becoming a go-to for those seeking ideas for their next trip.
#Iceland alone has accrued a cool 12.5 million posts, while many previously unexplored locations around the world are now experiencing an influx of visitors due to social media popularity. With this in mind, and by using social media data, customer reviews, population stats and search volume, we've curated a list of some new World Wonders which truly highlights the locations that are the most "Instagrammable".
Introducing, the Seven Insta-World Wonders!
1. Eiffel Tower, Paris, France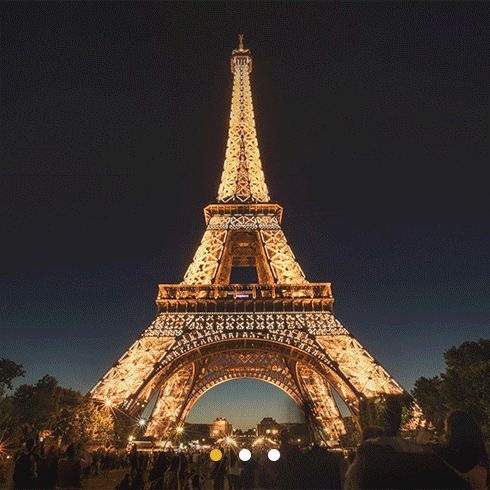 Coming out on top is the Eiffel Tower in Paris. With a leading position among the best locations for photography tours, proposals and selfies, it's no surprise that the City of Lights' famous landmark has earned the top spot.
2. Burj Khalifa, Dubai, UAE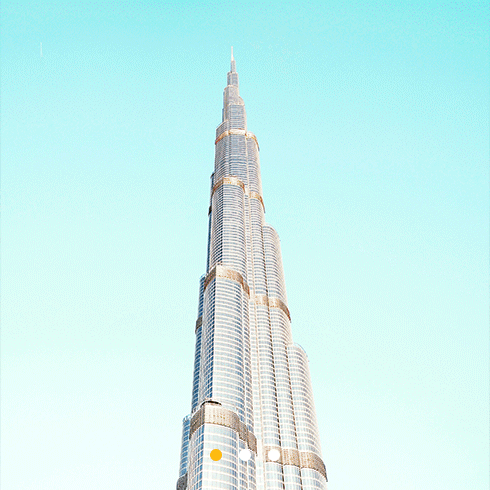 Swooping in at second is Dubai's own super-skyscraper, Burj Khalifa. Burj Khalifa's 828m (2717ft) structure looks over the United Arab Emirates' most populous city and is the world's tallest building, surprisingly taking just five years to complete. Dubai itself is one of the world's most Instagrammable countries according to our sources, so pay a visit to the Burj Khalifa and you'll be getting a double whammy for your Instagram grid.
3. Empire State Building, New York City, USA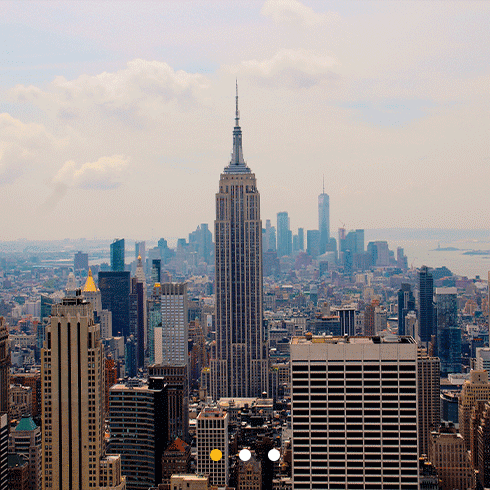 Claiming bronze is the Big Apple's art deco skyscraper, the Empire State Building. The 102-storey landmark is no stranger to enjoying the limelight, having featured in a number of big-screen hits such as King Kong (1933), Sleepless in Seattle (1995) and Independence Day (1996).
4. Tower Bridge, London, UK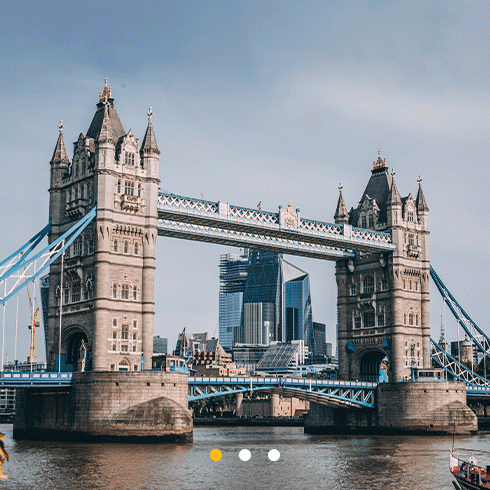 In fourth place we have Tower Bridge, London's striking Victorian-Gothic style suspension bridge across the River Thames. It took eight years for the bridge design of the grade I listed construction to be approved, and it's made from over 70,000 tonnes of concrete (in foundations only) and 10,000 tonnes of steel.
5. Brooklyn Bridge, NYC, USA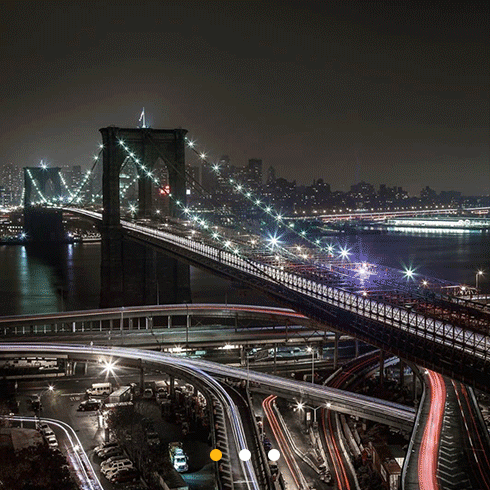 Hot on the heels of fourth place, we have NYC's Brooklyn Bridge. The world's first suspension/cable hybrid brings Manhattan and Brooklyn together and it spans just shy of 500m (486.3m, or 1595ft) over the East River. It's a popular spot for selfies and proposals, the latter evidenced also by a number of illegal love locks - much to the city's dismay.
6. Colosseum, Rome, Italy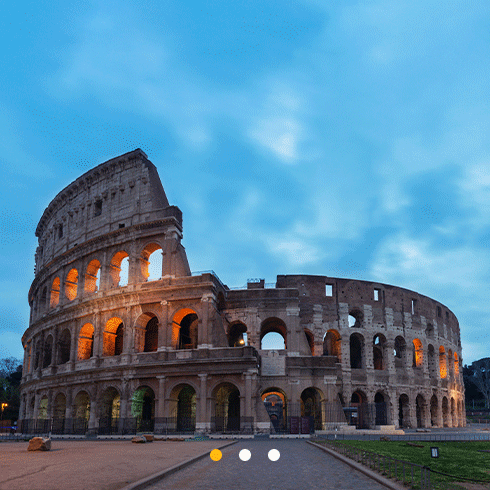 The Flavian Amphitheatre, or Colosseum as it's more commonly known, is next up. Not content with its New Wonder status, it's now also an Insta-World Wonder with high scores for both selfie tags and proposal tags. Erected in 70-80 AD, the Colosseum is the oldest man-made landmark on our list.
7. Grand Canyon, Arizona, USA
Last but by no means least is the Grand Canyon in Arizona. The canyon, which is 446km (277 miles) long and up to 29km (18 miles) wide, is carved by the Colorado River and makes up part of the Grand Canyon National Park. It's the second most searched-for location on our list, and popular for the all-important 'down on one knee' moment.
And that concludes the Seven Insta-World Wonders. Special shout-outs to three landmarks that didn't quite make the cut, but offer up some fantastic Instagram potential: our very own Blue Lagoon near Reykjavík, London's Big Ben, and a destination that has seen its popularity soar in recent years, Santorini, Greece.
Insta-Iceland
Iceland is known for being one of the most photogenic countries in the world. With awe-inspiring landscapes, intricate architecture and the aurora borealis, there are opportunities for that perfect shot around every corner. Some of our top picks for Iceland's most Instagrammable locations are: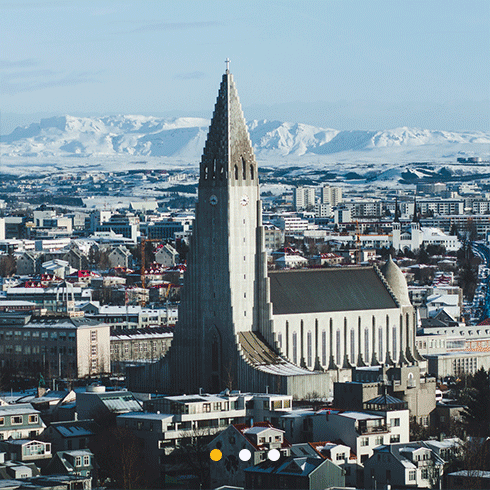 Hallgrímskirkja An example of Icelandic architecture at its finest, this famous Reykjavík church was named after Icelandic poet and clergyman Hallgrímur Pétursson. It has over 90,000 tags on Instagram and is a photographer's favourite.
Jökulsárlón This iceberg lake, home to glistening glacial formations and uniquely blue water, is breathtakingly beautiful.
Stuðlagil This canyon has seen its popularity soar in recent years, and it's clear to see why. Rumour has it that Hollywood has its eye on the canyon too, so keep your eyes peeled for its appearance on the silver screen!
It's time to delve into the Seven Insta-World Wonders data for yourself!
The Data
So, how did we get here? We compiled an extensive list of data points that span a range of factors, activities and measurements to quantify the "Instagrammability" of locations and landmarks. We then applied our very own formula to give each location a score which dictated where each location ranks - from the most "Instagrammable" to the least.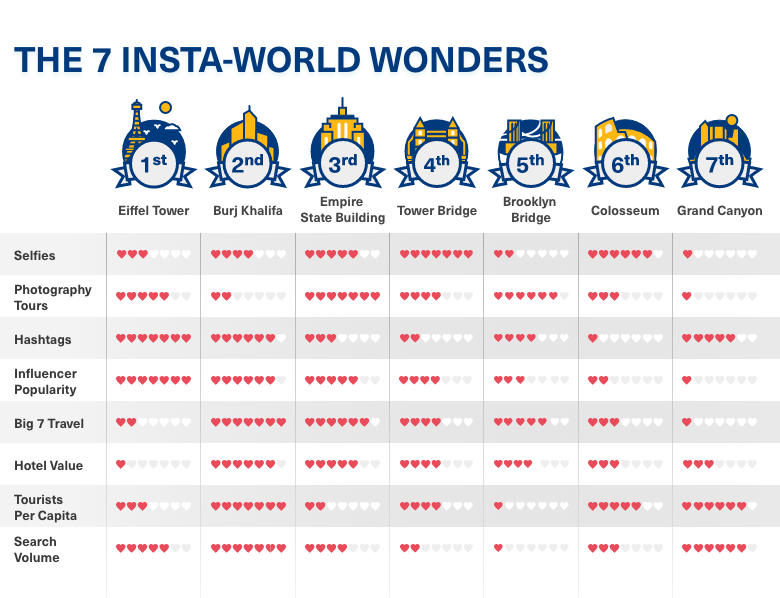 Conclusion:
As we've said before, the original list was extensive, so click here to see the full data set and the destinations that didn't quite make the cut. Regardless of where you choose to travel, the "Instagrammability" of your next holiday is no doubt something you've considered, and now you can tick the most camera-friendly destinations off your travel bucket list. Get your filters, hashtags and suitcases ready, and you can thank us when those likes come rolling in.
Sources and methodology:
Once the locations and data points had been established, we used a formula to assign the numbers in each column a value on a scale of 1-100 respective to each category. We then ranked all the locations and took the top 7 of these as the final Insta-World Wonders.
The final categories were:
Tripadvisor's most picturesque destinations
Number of Instagram hashtags
Influencer popularity
Big 7 Travel's Most Instagrammable Countries
Price of top-rated hotel
Tourists per capita
Global search volume of each location 2017-2020
Sources: