09/18/2020 | 12:00 PM
Hildur Guðnadóttir: Making her voice heard
Iceland's first Oscar winner, composer Hildur Guðnadóttir, is tipping the scales and opening up the film music scene to women.

"To the girls, to the women, to the mothers, to the daughters, who hear the music bubbling within, please speak up. We need to hear your voices." This is how Iceland's first Oscar winner, composer Hildur Guðnadóttir, ended her acceptance speech at the 2020 Academy Awards after claiming her trophy for Best Original Score in Joker.
In 92 years, Hildur is the fourth woman to win an Oscar in a music score category and the first since 1997. Earlier in 2020, she became the first woman to win a Golden Globe solo for Best Original Score, also for Joker. For her music in Joker, she was additionally awarded at the BAFTAs, Hollywood Music in Media Awards, and the Critics' Choice Award; and for her music in HBO's Chernobyl, she received a Grammy and an Emmy. And that's not all. When her awards at the Satellite Awards, Venice Film Festival and Hollywood Critics Association Awards are taken into account, it turns out that in the past 12 months, Hildur has won over 50% of all the trophies that have gone to female composers at these awards from the start.
Tina Jøhnk Christensen spoke with Hildur Guðnadóttir about her remarkable winning streak and its significance, her inspirations, her home country, and being a mother.
If you're interest to learn more about how Iceland sounds, and how nature influences the country's musicians, check out our Sound of Iceland website created for Iceland Airwaves 2020.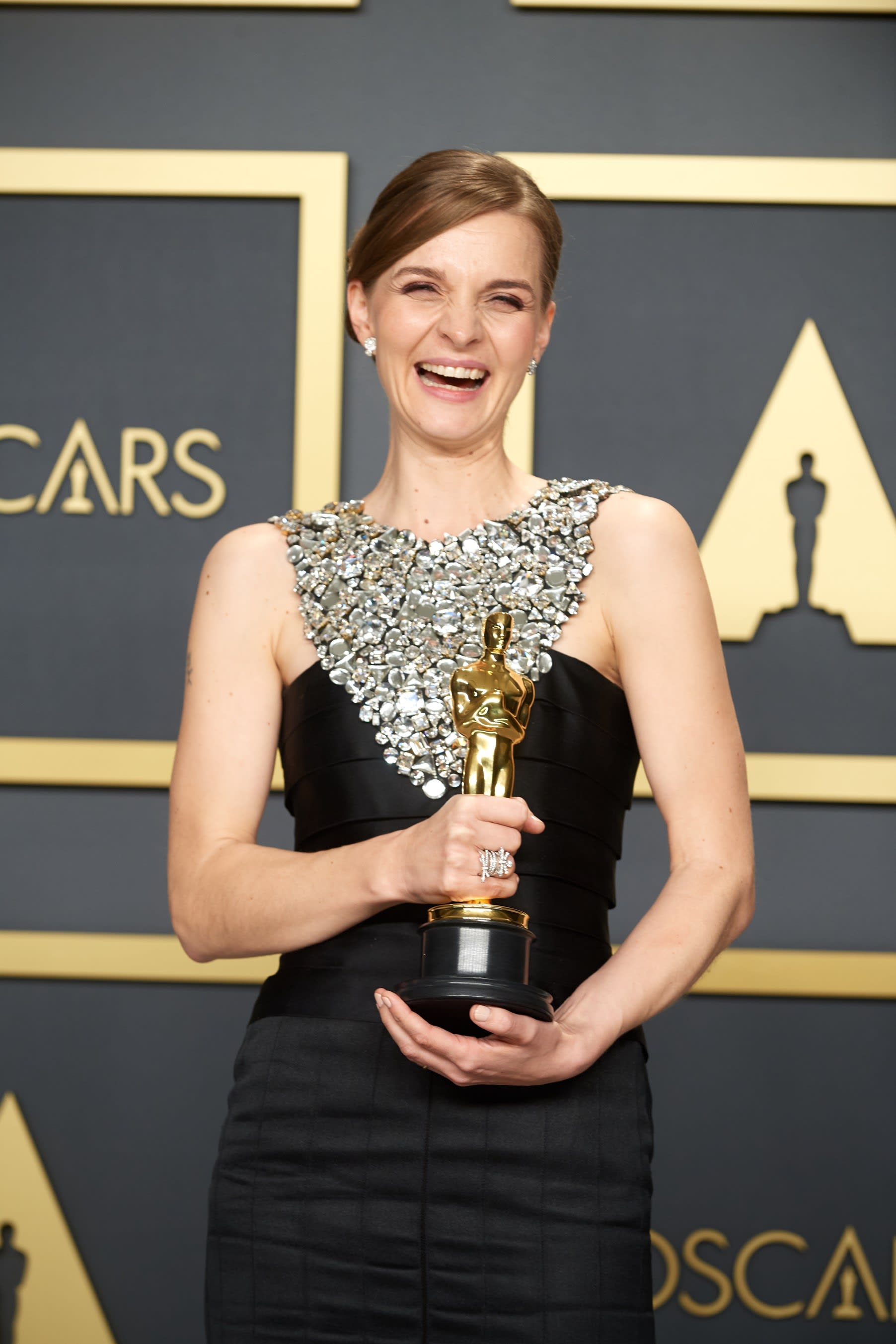 What's your explanation for the fact that you have won so many prestigious awards for your music in Joker and Chernobyl?
I don't really know exactly what happened at this point for everything to explode so massively, but it has definitely been a beautiful year and incredible to get both of these opportunities at the same time. Both projects were so different and so incredible and so all-encompassing. So it was really fantastic. I've noticed a bit of wariness sometimes in the last years, like in the last decade or so, to trust women for these bigger projects, but I believe because of all of the awareness that has been raised in the last couple of years about the position of women in the industry, I most definitely have benefited a lot from that. I think people are just a bit more open towards trusting women.
What does it mean for your career that you won these awards?
It shows that you might know what you are doing and that you should be trusted for the projects that you take on. So far, I've felt that I've had to put my foot down strongly to be heard. The biggest thing that awards like this change is that people have a bit more faith in you. That's important for me, because I often go the less obvious way with my projects. When I came up with the idea of turning a nuclear power plant into a musical instrument, that might not have sounded like the best idea. But when people start having faith in you and you start proving that you can pull crazy ideas like that off, you get a little more space for experimentation. That means a lot to me.
Both are very dark, musically. What was your state of mind when you worked on them?
As you see from meeting me, I'm a pretty cheerful person and I laugh a lot. I don't really have a problem with finding light in my daily life but somehow my musical side can still always go towards darkness. I find the darker sounds very exciting and I find it really interesting to dive into those worlds. I also started and darker literature, so I guess I've always had a fascination for getting lost in these kind of darker elements. But my seven-year-old son is definitely a huge part of dragging me out and playing soccer after work.
What was the challenge with Joker in terms of orchestration?
The cello is the kind of softer voice of the score that carries us through the whole score. I worked at the music to be almost like you were inside Arthur's head or inside his body. When I started working on the score, I just read the script and didn't have any images. I got a very strong physical reaction to the script, and I had a really strong sense of empathy for Arthur, which is what I tried to tie in with the score. I found the way into that through the cello because of my solo works, which are largely carried by the cello.
It's almost like his inner world through his emotions and his understanding of his situation and what happened to him. The first cue that we hear in the movie feels almost like a solo cello, but it's actually a whole orchestra that's playing behind. It's almost inaudible, and then as we learn more and more about Arthur's journey and why he's experiencing all this anger and frustration, and understanding where all these feelings are coming from and why he doesn't fit into society, the orchestra kind of pushes in and takes over so that the music becomes the outlet for his intense anger.
You've been playing music since you were young. What kind of music?
Yes, I've been playing in bands since I was about 13 years old so I probably have played with pretty much every band that's come out of Iceland since then. It's a lot of different types of music, from pop music to very loud experimental music. One of the bands that I've been playing with a lot lately is like a doom metal band, so we play with cloaks and lots of smoke and it's very, very, very, very, very loud.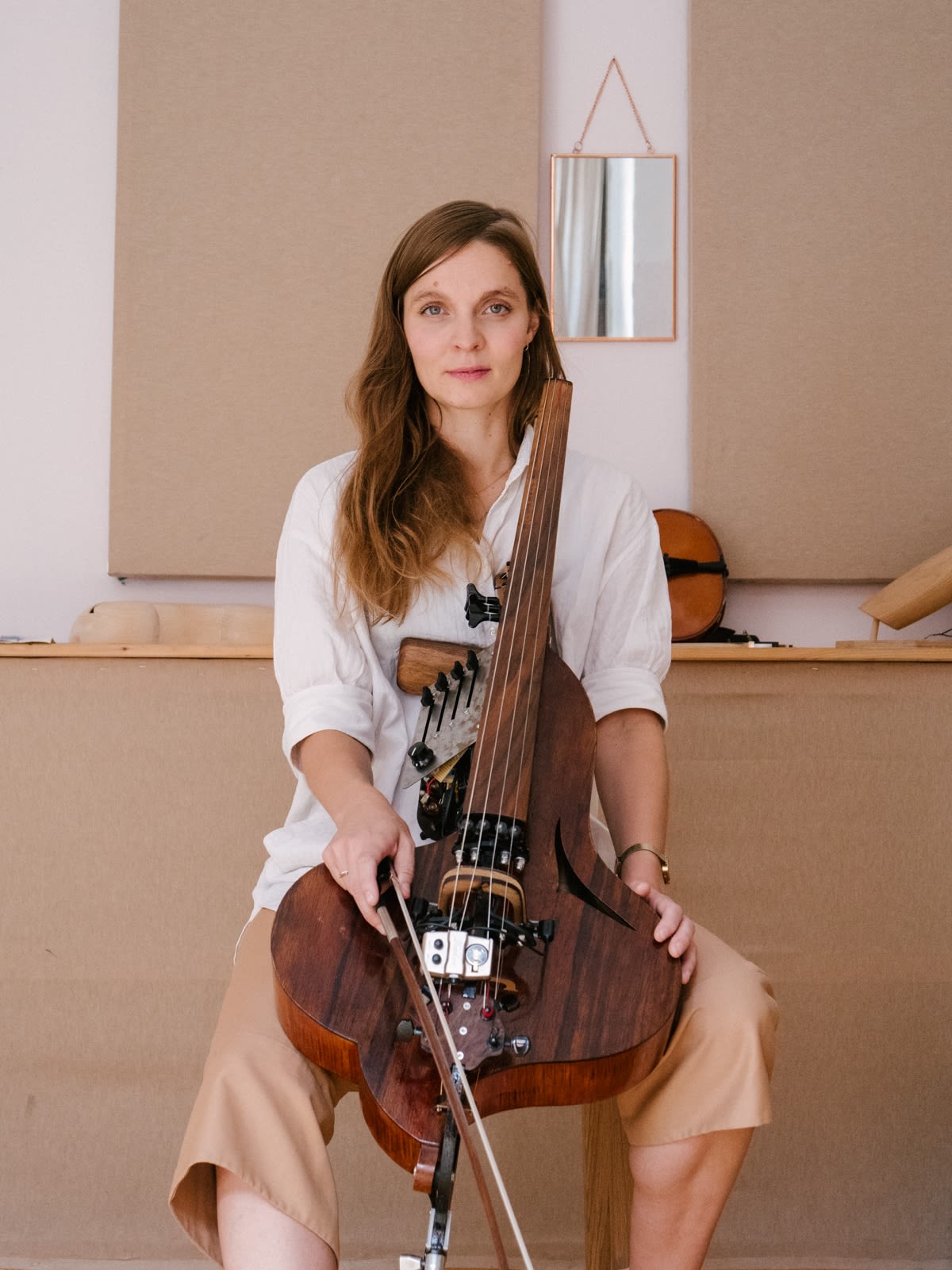 You live in Berlin and have a studio in Kreuzberg. Why did you go there and how does the city inspire you?
I moved to Berlin first to study at the Arts Academy in 2003. I just really fell in love with the city from the very first moment that I arrived. It has been a really big influence on me because it allows you a lot more space than, for example, Reykjavík because everyone [there] knows everyone. However, Berlin is a space that allows you a lot of peace and quiet and you can hide away very easily. They have a lot of parks and it's very green.
How do you think your home country has influenced your music?
I think it's been a huge influence on me because the community in Iceland is unlike anywhere else that I've been to because it's a very close community and very supportive. Like the music industry. It's not really an industry. It's a couple of people and it's all very friendly. The community in Iceland is extremely informal and it's very family-based. It's a fun place to grow up. Nature is very important to all of us because it's so present in our lives and maybe this is where some of the darkness stems from. I'm from a place where you kind of draw darkness, so maybe that explains it.
Does Icelandic nature inspire you?
A lot of my pieces come from just being outside and taking in the natural scenery. I guess my first solo album Mount A is the best example of that because when I recorded it I just went completely by myself to a local monastery in the North of Iceland close to the mountains. I didn't speak to anyone during that whole period and I was just soaking in my environment and making music out of that.
And the winters are so long. That must affect you?!
Exactly. Music. It's truly what we did when we were growing up in Iceland. Everyone in my family was musicians, so it was like the normal thing to do in my household. My father is a clarinet player and composer and conductor, and my mother is an opera singer. So, lots of music.
How does being a mother affect your music?
There are just so many emotions that come with having a child that you can't explain to anyone that hasn't experienced it. It's an incredibly strong love that you have for your child and also the fierceness of wanting to protect him from anything outside that could potentially be harmful. As an artist and just being by yourself, it's very easy to become pretty full of yourself; it's better for your own ego having a child. All of a sudden you're not the most important thing in the world but your family and your household is. It has really, really inspired me artistically and opened up a lot of channels that I didn't know before.
What will happen in your near future?
I've always wanted to explore as many ways of making and performing and exploring music as I can, so film music has always just been one of those things. I've been working on films for about 17 years, so I would like to take a little step back and am not working on any film projects at the moment. But I'm working on a few smaller ensemble commissions and hopefully a solo performance, and I'll be working on a new record. I'll definitely be making movies, but I need a little head space before I take on any bigger projects.
Interview by Tina Jøhnk Christensen
Introduction by Eygló Svala Arnarsdóttir

About our interviewer: Tina Jøhnk Christensen is an award-winning journalist and author from Odense, Denmark. Since 2013, she has been a voter for the Golden Globe Awards. Tina is based in Los Angeles and is a regular visitor to Iceland, which she loves. She covers film-related subjects for Icelandair.