04/06/2019 | 12:00 AM
Meet the Horse & Raven Amenity Kits
Icelandair names its aircraft after local volcanoes and natural phenomena, and now it's time to celebrate Icelandic wildlife with new, eco-friendly amenity kits designed to enhance the onboard experience.
Kit Design

In April, Icelandair launches its new "Dýralíf" (Wildife) amenity kit collection, with four purse designs that celebrate Iceland's unique natural inhabitants.
Icelandair collaborated with design company WESSCO International and skincare company Hannes Dóttir to produce a collection that draws inspiration from animals woven into the nation's folklore, namely the puffin, arctic fox, Icelandic horse and raven.

Launching in 2019 are kits inspired by the puffin and arctic fox; in 2020, the Icelandic horse and raven step into the spotlight.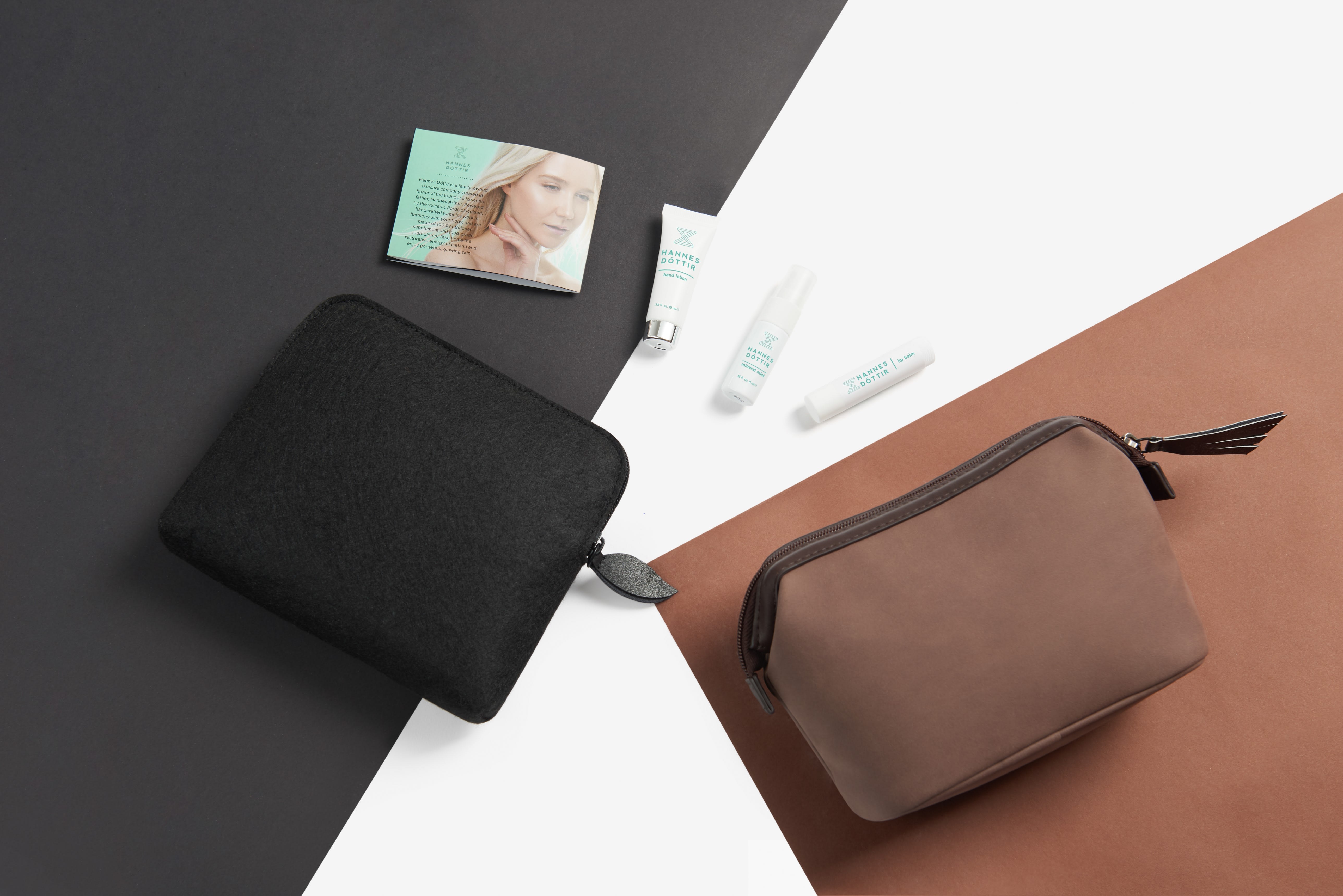 The Horse-Inspired Purse
The arched top resembles the horse's back and the zipper puller represents its tail. Its soft edges and sturdy core reflect the horses' power and beauty. For the zipper puller, the designers drew inspiration from the Icelandic horse's lavish tail; a vivid symbol of nobility and pride. They adapted the tail's natural form to suit the puller's functional requirements while retaining its innate symbolic form.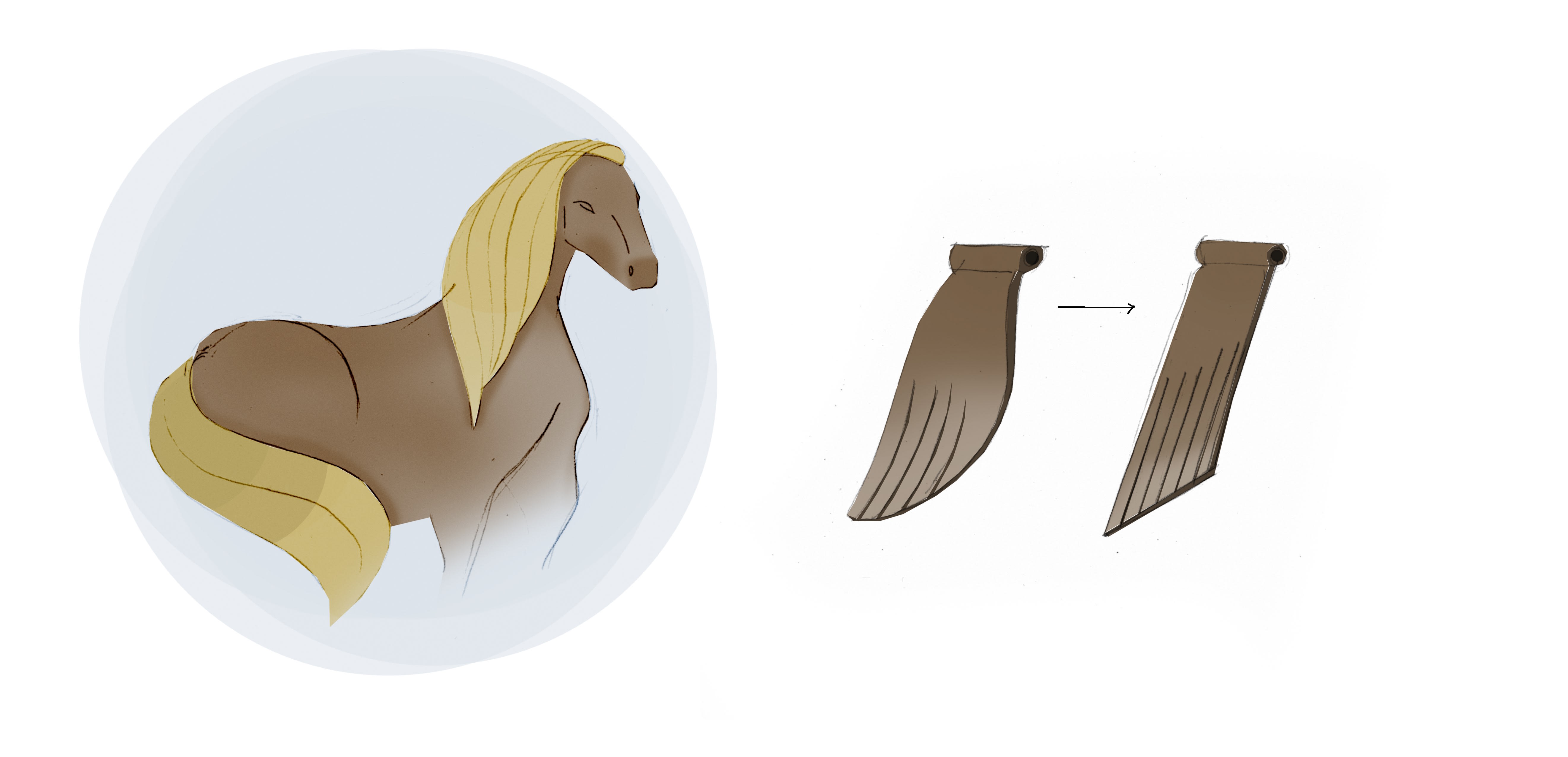 The Raven-Inspired Purse
The Icelandic raven is a bird of power. This soft-edge rectangular recycled PET felt bag portrays the bird's sturdy core and contrasting fluidity. For the zipper puller, designers drew inspiration from the raven's majestic wings; a symbol of its speed and freedom.