10/07/2021 | 4:00 PM
Noomi Rapace talks about her new film, 'Lamb'
Shooting Lamb (called Dýrið in Icelandic) changed Noomi Rapace's life. The Swedish actress, who moved to Iceland with her family at the age of five, immediately felt a change in the artistic direction she wanted to take. Again, she felt herself drawn to the Icelandic landscape and the powerful energy of its brutal spaces, and she felt at home.

The story of Lamb is not a conventional one. It's a story about a couple, Maria and Ingvar, who live on a remote farm in Iceland with their herd of sheep. When one of the sheep gives birth to a mysterious creature, they decide to keep it, name it Ada, and protect and love it as their own. This folk-horror movie turned out to be exactly what Noomi Rapace was craving.

The movie has been a highly-regarded part of summer film festivals, and won the '2021 Un Certain Regard – Prize of Originality' at the Cannes Film Festival in July.
The North American release date for Lamb is October 8, 2021. You can watch it online too, through a variety of platforms.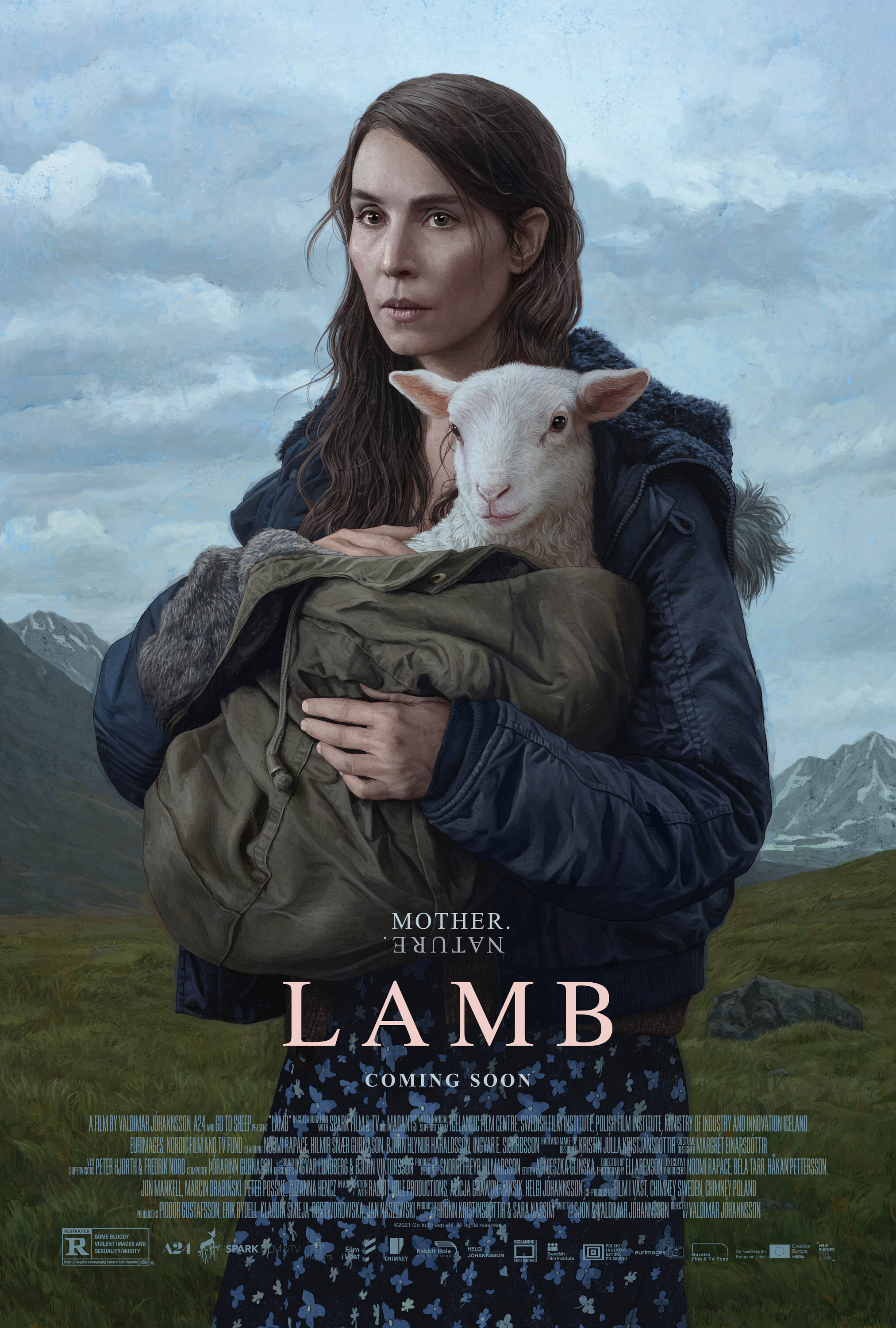 Interview by Tina Jøhnk Christensen. Movie images provided by A24 Press. Noomi portrait by photographer Særún Norén.

Lamb is a very unique story, which is maybe not that unusual in Iceland because of the folktales here. What was your reaction when you read the script?

I was given the script and then Valdimar [Jóhannsson, director of Lamb] met me in London and gave me images to look at and a book of poems. He came with a little package, left it on the table and then he walked outside to have a cigarette. I thought: 'Is he not going to pitch it to me and talk me into doing this film?' but I started looking at his images and it was a strange collection of photographs, drawings and paintings and they were so powerful, disturbing, beautiful and twisted, and I thought: 'Wow. I have been waiting for this. This is what I need to do. This is what I have been craving.' I just knew immediately that I had to bring Maria to life.
The director of Lamb, Valdimar Jóhannsson, is not an experienced director. Why did you decide to work with him when you have worked with people like Ridley Scott, Guy Ritchie and Brian De Palma? What was special about Valdimar?
He knew exactly what he wanted to investigate. He wanted to tell a story about this broken family and life and healing and motherhood and it was just so clear. I never felt that he was a first-time director. He has worked in the film business for 20 years in so many departments so he knows the art form so well. I was not scared and I always follow my intuition. I felt that he knows something that I don't and I need to jump on that train.

What do you think Lamb has meant for you artistically?

I absolutely feel like Lamb has done a lot for me as a human being and as an artist. There is before and after Lamb for me. I feel I am back in the art-house scene and I love art-house films. As an audience I love films that are complicated and twisted and original. I love watching things that I do not know where they are going. I love discovering new filmmakers and I am such a film nerd. I love film. It is my food. As a human, it reminded me of a lot of things and I think I am more calm and humble now. I want to be more respectful. It was a wake-up call for me. Both about how we treat nature and each other. It is time to wake up people.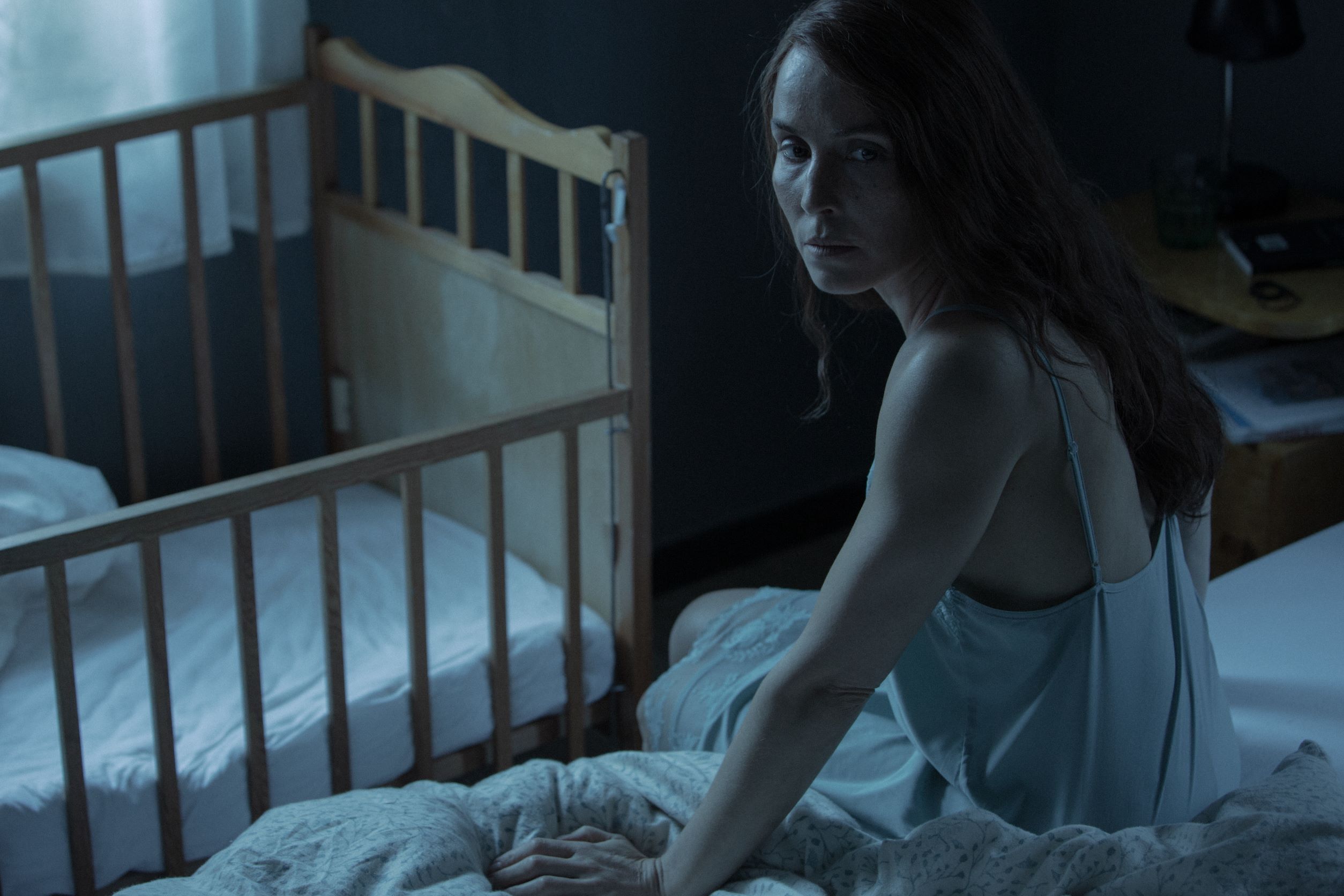 Has it influenced the choices you made since then?

Yes. Everything I made after Lamb has felt personal and all of them had some connecting tissue to something that is deeply rooted in myself, and I am more specific in my choices. I am also producing and developing a project with Sjón who also wrote Lamb, so a lot of things changed.

The Oscar-nominated writer Sjón is one of the co-writers on Lamb. What made you want to collaborate more with him?

He is incredible. He is one of the most beautiful, smart and fearless humans I have met. He is a dear friend of mine and I am so lucky and blessed to have met him and to have the honor to work with him.

You mentioned motherhood. Was that part of the attraction for you to do Lamb?

I am a mother myself and that side of me is the strongest, the most violent, protective and fearless side of me. Maria's desire to heal and become a mother again and do it right this time and protect this baby is so complex and so disturbing and beautiful at the same time, and I just wanted to go there and experience that and bring her pain to life because only if you allow yourself to feel and open up all emotional spaces, it is only then that you can heal. It felt like a beautiful message to the world.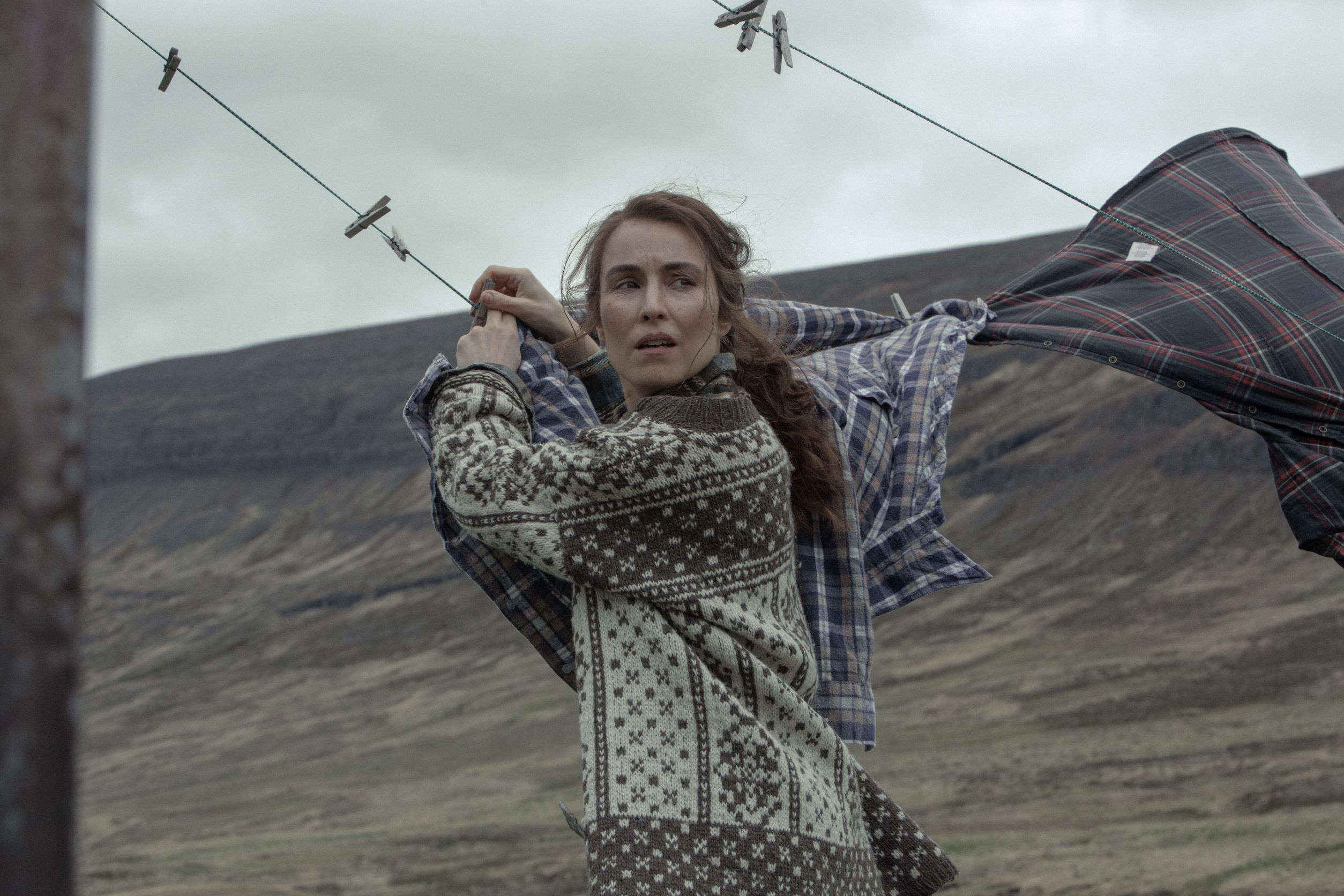 Some people will find that this movie is weird. Do you feel you maybe have a special connection to the material because you lived in Iceland as a child?

It is weird stuff. I love weird. I am a weirdo. I grew up in Iceland and in Sweden and it reminded me of my childhood. We had lambs and in lambing seasons the mothers would be quite cruel – the animal kingdom is harsh and if they have let's say five lambs, they will keep two and they push the others away. There is so much brutality. I remember me and my sister, we had one or two bottle lambs that we would feed every summer and then come September, it was slaughter time and we had to say goodbye, so that was the circle. I probably trained for this movie and I learned about life and death and had it in my body somehow.

You also shot Prometheus in Iceland. Was that a different experience to this time where you were working with an Icelandic team?

It could not be more different. The Prometheus crew was massive and on Lamb it was the smallest crew I have ever worked with. At the same time, my work is the same. I have to find the character and bring her to life and all the noise that is going on around me is secondary, so it does not matter to me whether it is a big or a small production. I do the same and I see it as my duty and remove myself from all that and just go deep inside.

You speak Icelandic in the film and you learned this while living in Iceland as a child. Did you remember the language completely or did you need additional lessons for this?

I did not take lessons but I had to remind myself of the language. I had to bring it back. I don't really have an accent but I don't have a big vocabulary because I did not go to school in Iceland, so I sound as if there is something slightly wrong with me, because I do not have an accent but I speak like a child.

What are your childhood memories from Iceland like? What are the fondest memories you have?

I moved to Iceland when I was five and I remember that it felt like coming home. I felt I belong here. The Icelandic landscape is extremely powerful and it is a character. It is a family member. I loved being in that family and I felt very rooted. So it was a sense of belonging that spread in my body when I was there and it never left me.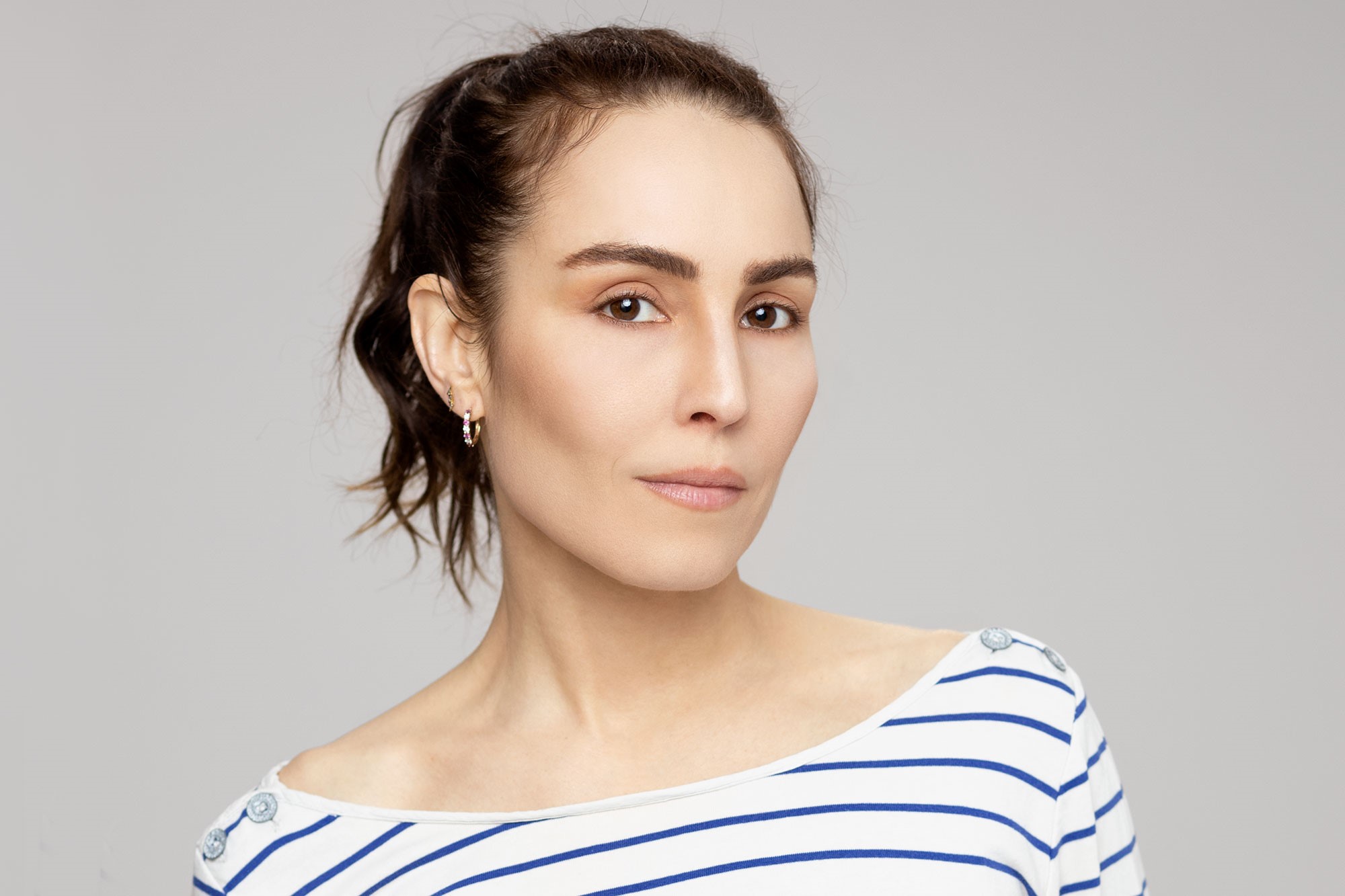 You have previously spoken about how you love the brutality of nature in Iceland and the feeling of being small. Can you elaborate on the effect the natural scenery in Iceland has on you?

Iceland brings out a sense that there is nowhere to hide. Whatever I have not dealt with, Iceland will remind me to 'watch this' because the energies are very strong. There is this very powerful energy here. So if you have issues you don't want to deal with, you should not go. But if you are a person who wants to open up then it is a perfect place to be. I think it is good to put your phone away. Don't take pictures everywhere you go and don't post on Instagram. You should experience it rather than tell the world that you are experiencing it.

Finally, what do you recommend to see while in Iceland?

There is a beautiful beach and nature reserve called Hornstrandir. It is in the northwestern part. There is Gullfoss waterfall, which is quite close to my grandmother who lives in a small town called Flúðir, and I love horses so I would go horseback riding.
---
About our interviewer: Tina Jøhnk Christensen is an award-winning journalist and author from Odense, Denmark. Since 2013, she has been a voter for the Golden Globe Awards. Tina is based in Los Angeles and is a regular visitor to Iceland, which she loves. She covers film-related subjects for Icelandair.