09/20/2019 | 9:41 AM
Icelandair Saga Club welcomes its one millionth member
Steadily growing since 1992 Icelandair's frequent flyer program, Icelandair Saga Club, received its millionth member in August. Seattle-based Hayley Nichols became the millionth person to join the Saga Club and won 1,000,000 Saga Points and a Saga Gold membership.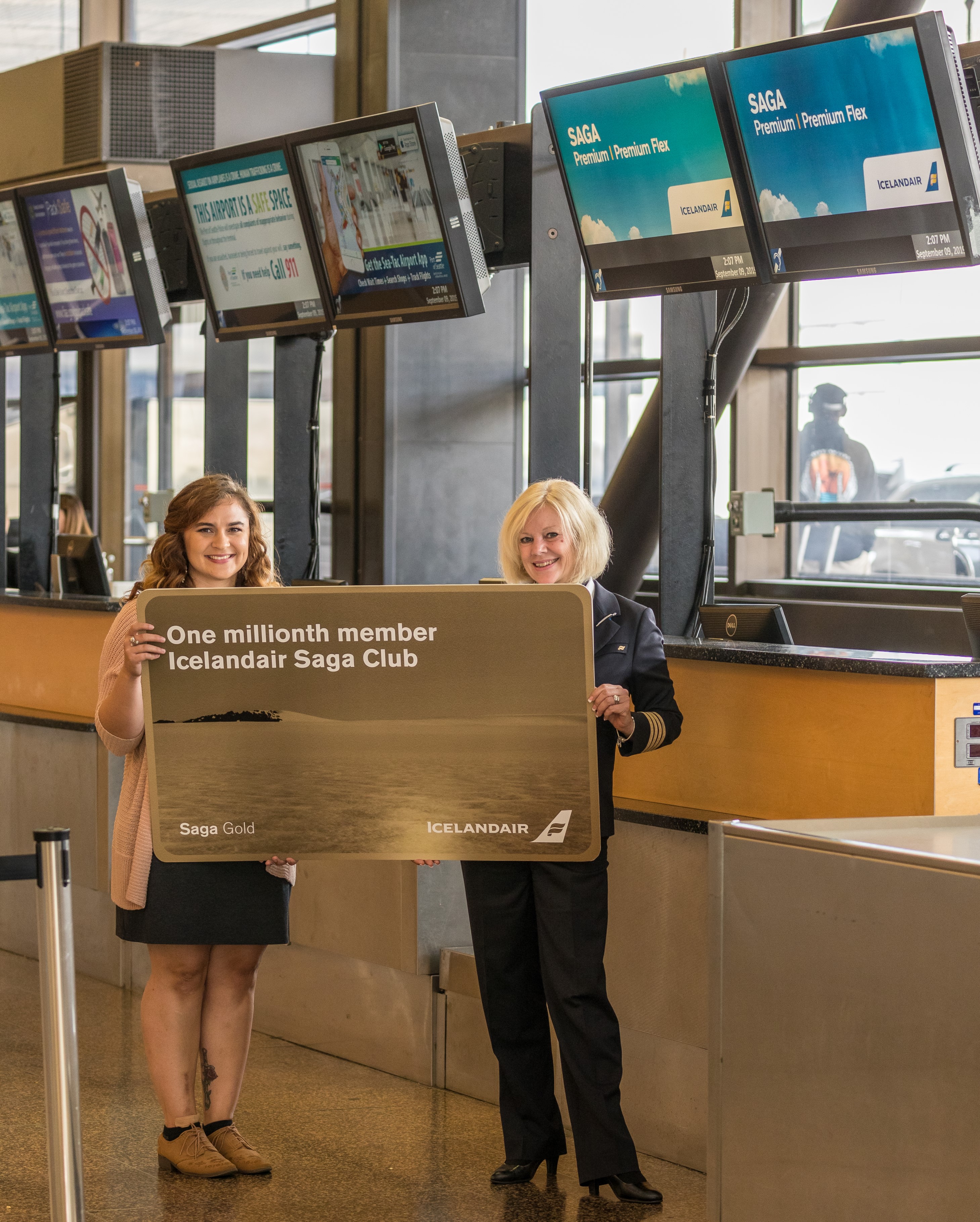 Hayley Nichols and Jessica Ginger, Seattle Station manager

Hayley had never flown with us before and when looking for a flight from London to Seattle she found that Icelandair was the least expensive option. Her flight to the US included a brief layover in Keflavík. Icelandair flies daily between Keflavík and Seattle and in 2019 we celebrate 10 years of an unbroken flying-streak on this route. It's a pleasant coincidence that our millionth Saga Club member was a passenger on the anniversary route.
"I had a great experience traveling with Icelandair. The plane was well-kept, and I felt like I had plenty of legroom even though I booked economy seating. All of the airline employees at the gate and on the flight were nice and kept everything running smoothly," Hayley remembers her flight.
She learned about the Icelandair Saga Club a day before her flight. "I was looking at the check-in details and noticed that I hadn't signed up for the Saga Club yet. I briefly saw a promotion about the millionth member, but never thought I would sign up at the right time. I just wanted to claim my Saga Points," says Hayley, who now has a million Saga Points to spend and is keen to return to Iceland to explore the country. After that, Hayley will likely take her sister to Europe as a high-school graduation present.
We welcome Hayley on becoming a member of a diverse community that enjoys various benefits and exclusive offers. To celebrate this milestone, we picked 10 lucky Saga Club Members who win 100,000 Saga Points to use towards their travels with Icelandair, our partner airlines or products and services on board.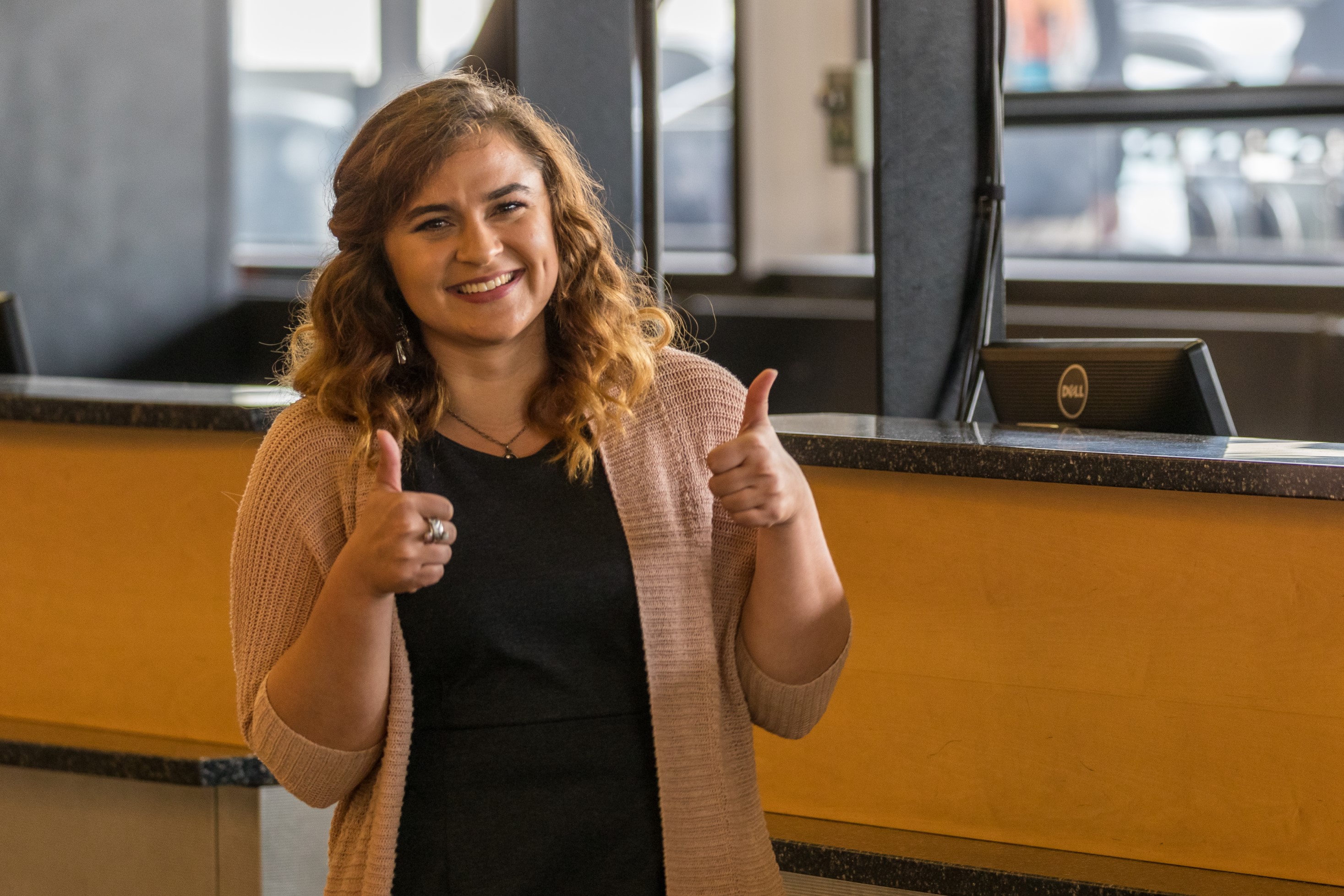 Hayley Nichols, the one millionth Icelandair Saga Club member
Icelandair Saga Club
Most Saga Club members are based in North America, Iceland has the second largest member count followed by Scandinavia and Central Europe, which goes hand in hand with our most popular destinations.
Saga Club members earn Saga Points for all flown Icelandair flights and onboard purchases. Saga Points can be registered 12 months back in time and used with Icelandair and partners around the world. Our most frequent flyers - Saga Silver and Saga Gold members - enjoy special added benefits, including upgrades between classes, lounge access, priority check-in, excess baggage and more.
By flying regularly with Icelandair you earn both Saga Points and Tier Credit for each trip. The Tier Credit determines your level of benefits. The more Tier Credit you accumulate, the greater the benefits you enjoy.