05/11/2023 | 12:00 PM
Þorvaldur Davíð Kristjánsson: European Shooting Star
Earlier this year, Icelandic actor Þorvaldur (Thorvaldur) Davíð Kristjánsson was selected as one of the European Shooting Stars at the prestigious Berlinale film festival in Berlin. He is one of 10 European actors selected for an annual showcase of promising young actors, who were introduced to the international press, film industry and the audience during the 73rd Berlinale in February 2023.
The European Shooting Stars has been an important stepping-stone for the international careers of the selected talent. Among some of the actors who have gone on to successful careers are Bill Skarsgård, Carey Mulligan, Alicia Vikander, Maisie Williams and Daniel Brühl. This year, eight of the 10 selected actors were women.
A Letter from Helga
The jury selected Thorvaldur as one of this year's Shooting Stars for his work in director Ása Helga Hjörleifsdóttir's film 'A Letter from Helga' (Icelandic title: 'Svar við bréfi Helgu'), released to critical acclaim in 2022. Watch the trailer below.
The jury said about Thorvaldur's selection: "He emanates charisma and completely inhabits the role of a love-sick farmer, raging with passion for an aspiring poetess, while restrained by the mores of 1940s rural Iceland. He combines a robust appearance with a vulnerability, which draws the audience to him, and keeps them on his side."
Thorvaldur is no stranger to awards. He was nominated as Best Leading Actor at the Icelandic Film and Television Academy awards (known as the Eddas) for his first feature film, 'Black's Game', and he won Best Supporting Actor in a TV series in 2020 for 'The Minister'.
We spoke to Thorvaldur via Zoom from his home in Sweden. Interview by Tina Jøhnk Christensen, photos from the set of 'A Letter to Helga'. Photo below by Mykhailo Fedorchenko.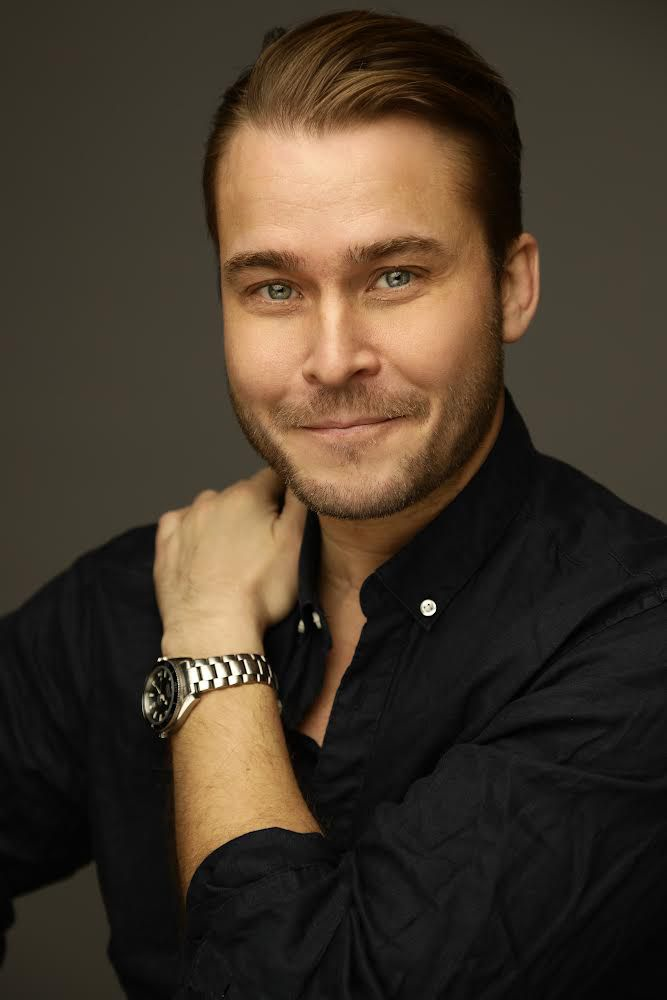 What does this kind of recognition mean to you?
The prior recognition that I've received came from the Icelandic film and TV industry, which I enjoyed as it came directly from my colleagues in Iceland. However, the European Shooting Star in Berlin is recognition from abroad, an international recognition, which means that my work is recognized on an international level – which is wonderful for an actor who comes from an island of 400,000 people.
You appeared in films such as 'I Remember You' (2017) and 'Life In a Fishbowl' (2014), which were big hits in Iceland, and you appeared in popular TV series such as 'The Minister' (2020), whose second season you are now prepping for. Which projects stand out for you artistically?
It's really hard for me to pick one project. All of them hold a special place in my heart, but if I were to mention one, I could say that I really enjoyed working on the film 'The Swan' that I did with [director] Ása Helga Hjörleifsdóttir. I was working with a great group of talented people and the setting was so beautiful. We shot the film mostly in Svarfaðardalur, and the valley within the valley is Skíðadalur, which is a very beautiful valley in the northern part of the island. I felt like I was living in a Chekhovian bubble. When you weren't working, you were just sitting on the grass, the sun was out the whole time as it was that time of year in Iceland, and you were reading poems in between takes, feeling one with nature – and the next moment you would step into the set of the film. It was like living in a big dream where the line between reality and imagination became very blurry.
It was a small cast and wonderful people. The young leading actress was around 12 years old, while you also had very experienced actors on set such as Ingvar E Sigurðsson and Katla Margrét Þorgeirsdóttir.
The jury mentions your role in 'A Letter from Helga' as the determining factor in you being selected as a European Shooting Star at the Berlinale. You play Bjarni, the young idealistic farmer in Ása Helga Hjörleifsdóttir's adaptation of Bergsveinn Birgisson's popular novel 'Reply to a Letter from Helga'. What attracted you to the role as Bjarni?
What attracted me to this specific man, who was living in a very specific remote place in Iceland a long time ago, was trying to understand how his love for Helga was challenging his own identity. He's a man relying on nature and being so connected with nature in such a great way, and also having this urge of connecting to his own imagination through foreign novels, then falling in love and having to choose a certain way of life which challenges his identity. I just wanted to understand why it was so difficult for him not to follow his heart and in order to do that I needed to understand his own identity in a very specific way, and how a farmer such as him is connected to his own farm and countryside and how that is entwined with his own identity.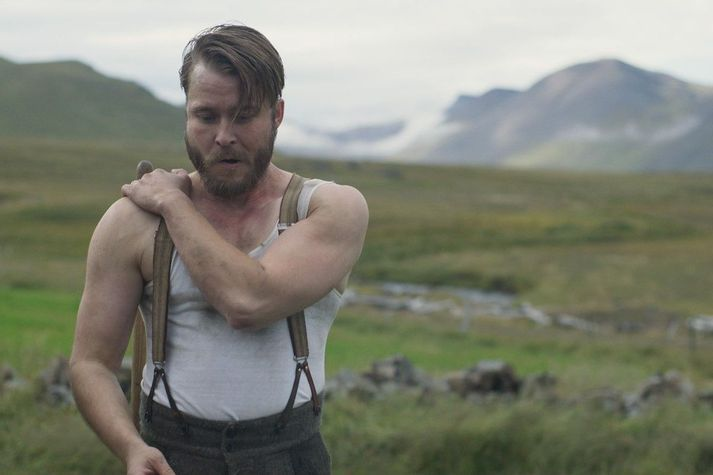 What is this special connection that you have in Iceland to nature?
It's part of our identity. From generation to generation we've lived on an island in the North Atlantic Ocean. We have to respect our land as we have been so dependent on it for our survival. We come from fishermen and farmers, so it is engrained in us to be aware of nature and respect it. It must have been very difficult for past generations to really find a way to survive in the harsh environment.
How does nature influence you as an artist?
It's hard to articulate. When you're in the countryside you feel the wind, you see and feel the warmth, the cold and what is under your feet – it's all over and I think for the senses, for an actor to listen to it or go into it, that it's really grounding. You need to be grounded in your work, so it's inspiring in a very deep way if you really allow yourself to connect to it. Nature makes you feel humble.
The novel 'Reply to a Letter from Helga' is very popular in Iceland and it's an important piece of Icelandic cultural history. How significant is it for you to tell Icelandic stories on screen?
It's very important to me and I believe it's also very important for us Icelanders to tell our own stories. By telling our own stories we get to understand ourselves much better, and I think for a small nation of 400,000 people, we need that. We need to tell our own stories and it's very rewarding to get the opportunity to be part of that process.
What do you cherish the most about Iceland?
I have so many places that I love. Every summer, I've toured around the country. My parents come from a small fishing village in the eastern part of the country called Fáskrúðsfjörður. I have many wonderful memories from summer vacations in that fjord. I love the Austfirðir (Eastfjords). They own a special place in my heart.
I also have a special connection to the shooting location of both 'The Swan' and 'A Letter from Helga'. The shooting location for 'A Letter from Helga' was extremely remote. It was mostly shot in Strandir [in the Westfjords]. The story takes place there. I'm not sure whether tourism reaches that place, there were very few people there outside our crew during the shootings. This particular place is also the main setting in another book I very much enjoy, written by Hrafn Jökulsson called 'Þar sem vegurinn endar', which means 'Where the road ends'.
What is your favorite place in Reykjavik?
Reykjavik has a few interesting cultural sides to visit. You can go to Skólavörðustígur (pictured below), which is a smaller shopping street next to the big shopping street [called Laugavegur] where you have smaller boutiques where artists have their stores, such as jewelry and ceramics and paintings.
It's also nice to visit the pond Tjörnin, where you can watch birds and feed them. There's also a nice place close to the city center called Seltjarnarnes. There's a lighthouse there and you can see the open ocean around it. During winter, you might catch the northern lights, and in summer, you have a beautiful view of the ocean.