05/04/2021 | 1:00 PM
Sky Lagoon opens in Reykjavík
Sky Lagoon, Iceland's newest geothermal bathing hotspot, opened in Reykjavík last week. If you know Iceland, you know that soaking in warm water is a favorite national pastime. Sky Lagoon is one of the new breed of designer pools catering to locals and visitors looking for sweet soaking opportunities in Instagram-worthy landscapes.
Icelandair offers a tour that includes Sky Lagoon Pure Pass plus round-trip transport between your Reykjavík hotel or designated pick-up point and Sky Lagoon.
The opening weekend for Sky Lagoon was a big, buzz-worthy success, with media coverage and plenty of gorgeous photos flooding social media. The sun shone brightly and in an incredible stroke of good fortune, Sky Lagoon's huge, 75-meter (246ft) infinity-edge pool and the large windows of the designer sauna enjoy a view across the ocean to the Icelandic president's residence at Bessastaðir, and in the distance, the erupting volcano on the Reykjanes peninsula. The view – of smoke plumes, and a red glow when the conditions are favorable – is one the architects could have only dreamed about in the planning stages of the complex. A front-row seat for rosy sunsets completes the appeal, and we can imagine winter soaks under northern lights adding an extra wow factor.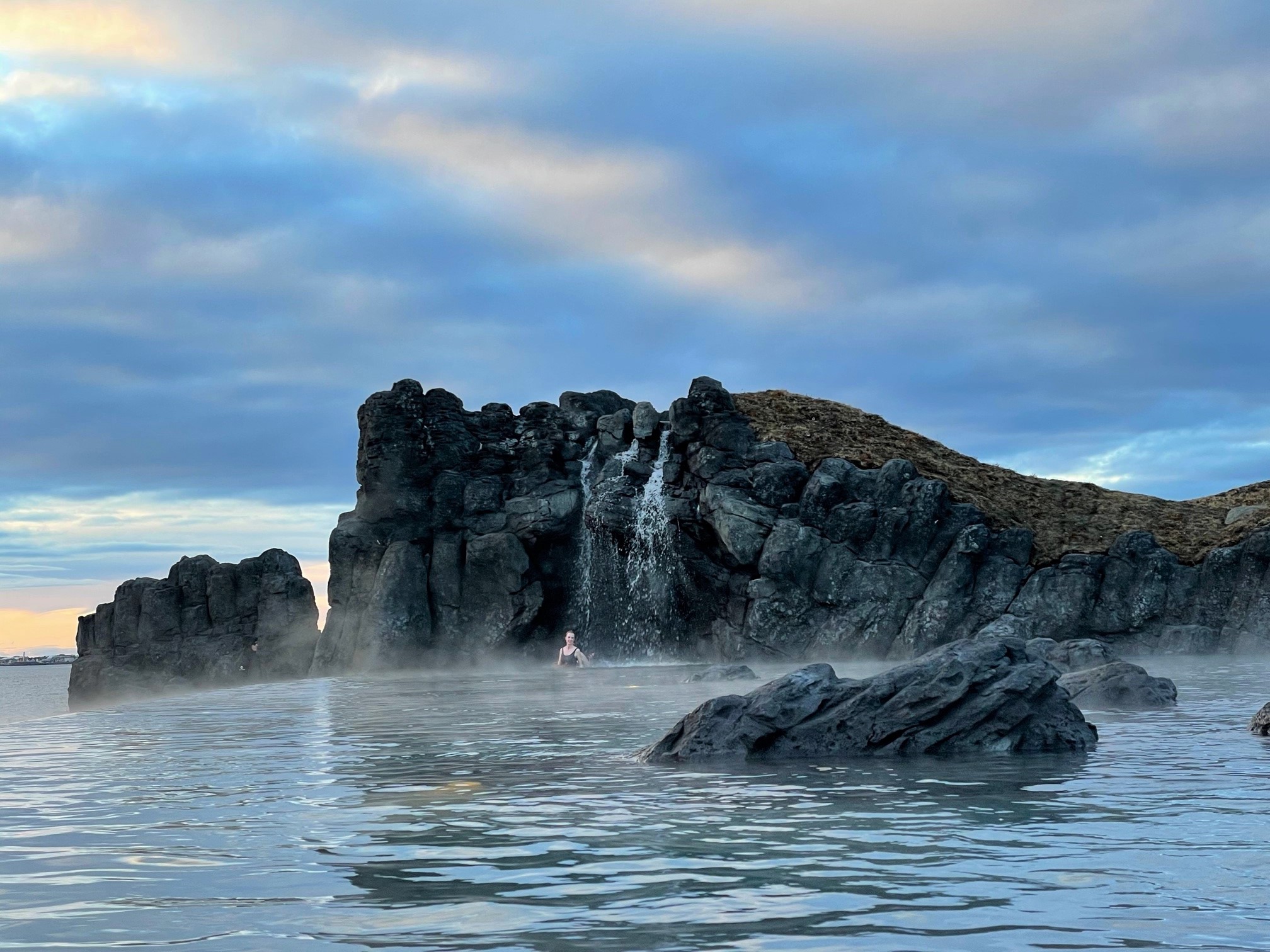 Visiting Sky Lagoon
Sky Lagoon is just a few kilometres from downtown Reykjavík, at Kársnes harbor in Kópavogur. Note that it's not a place for people with young kids, as admission to the lagoon starts at 12 years of age.
Visitors have a choice of 2 packages, with the main difference being in the changing facilities. The more expensive Sky Pass includes private changing rooms with use of Sky Lagoon's premium hair- and skincare amenities. Both entry passes – the cheaper Pure Pass, and the Sky Pass – include lagoon admission and access to the 7-step 'Ritual', which takes place inside a turfhouse inspired by an age-old Icelandic building tradition. There's an in-water bar serving drinks, plus a stylish cafe and snack bar in the complex building.
Throughout the stylishly rustic complex, visitors can see design elements that draw inspiration from Icelandic nature and heritage, from the turfhouse to turf walls and plunge pool.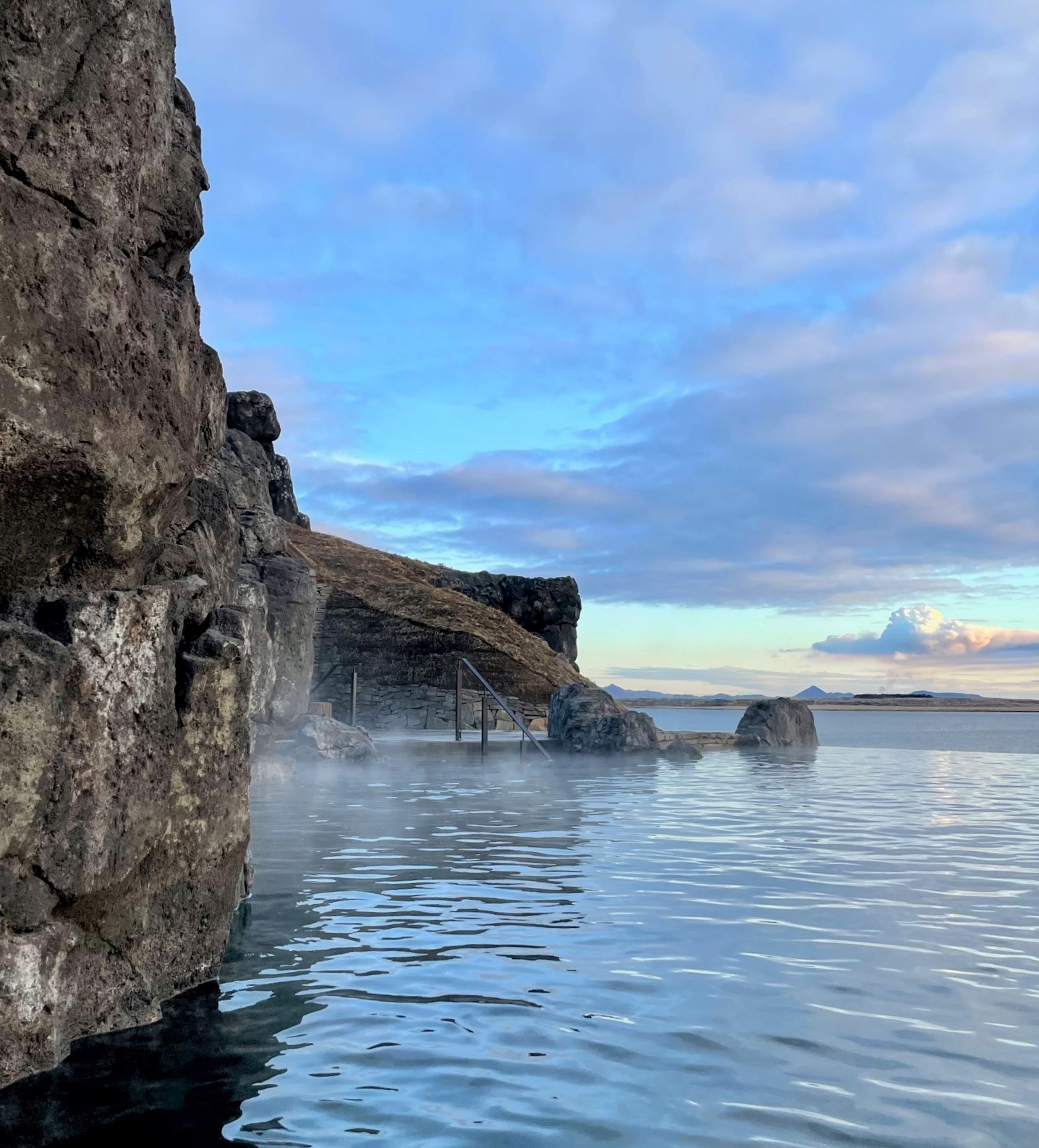 The Ritual
Sky Lagoon presents The Ritual as a 'rejuvenating journey that awakens your senses and leaves your skin healthy and glowing'. It combines warm and cold waters, warm steam, dry heat and fresh air.
Step 1: Slow down in the warm waters of the lagoon.
Step 2: Take a cold plunge in a pool inspired by Snorralaug in West Iceland, thought to have been in use since the 12th century.
Step 3: Sweat and swoon over the view from the sauna.
Step 4: Cool down under a cold mist.
Step 5: Use the body scrub (provided) to awaken your skin.
Step 6: Sit and inhale in the steam room.
Step 7: Rinse off the scrub in the shower and return to the lagoon.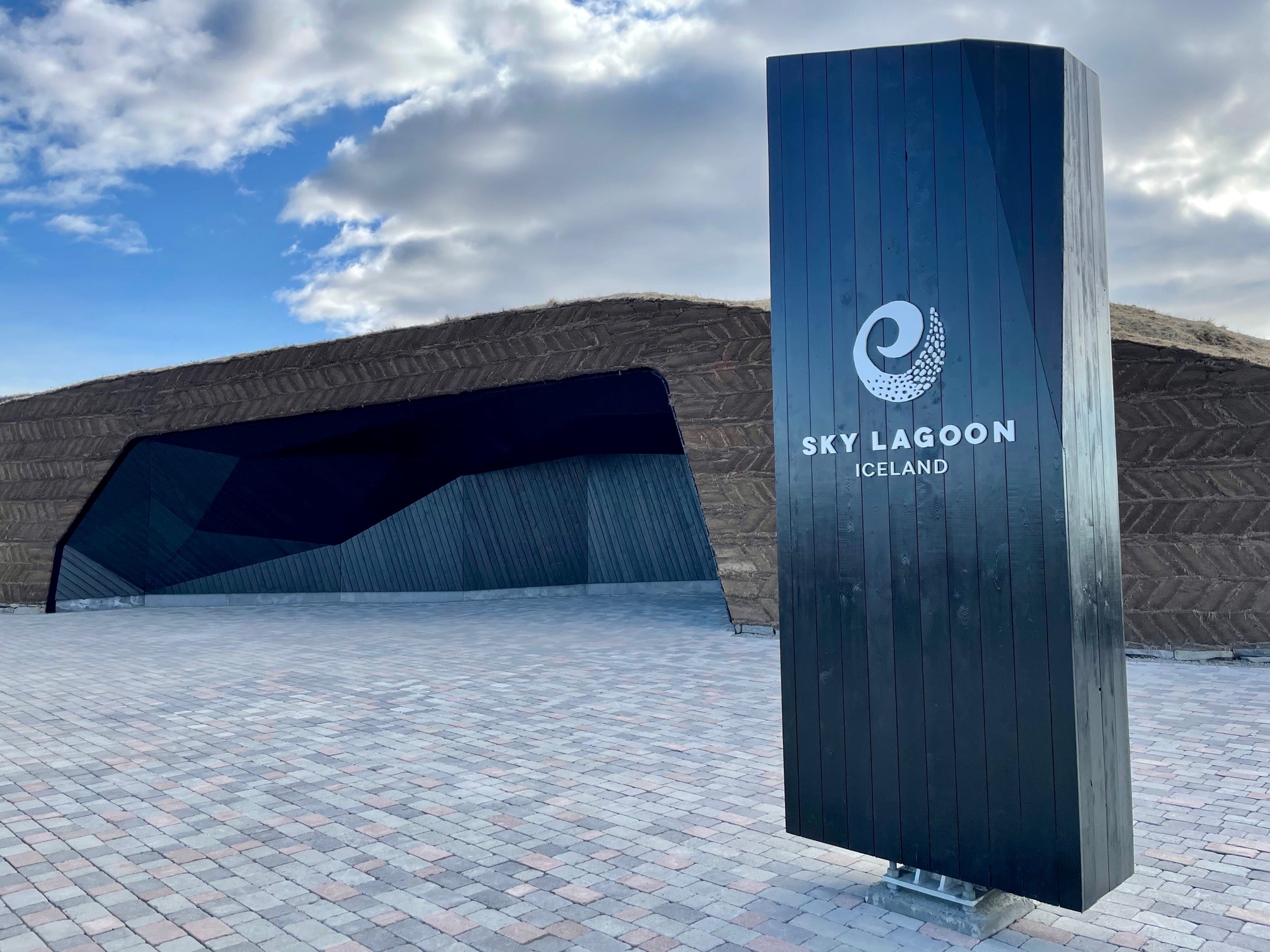 Sky Lagoon packages incl. flights and hotel
Experience Iceland's oldest and newest tourist destinations, with our Sky Lagoon & Golden Circle travel package including round-trip flights and hotel.
Fly from one of 14 countries and over 30 departure cities. Select your departure country below for more information.
Packages from the US

Packages from Canada (in English, in French)
Packages from the UK
Packages from Germany
Packages from France
Packages from Denmark
Packages from the Netherlands
Packages from Belgium (in Dutch)
Packages from Finland
Packages from Sweden
Packages from Norway
Packages from Switzerland (in French, in German)
Geothermal bliss
If you like the sound of Sky Lagoon, Iceland has a lot more treats that are right up your alley. There's a growing number of geothermal spas springing up around the country, creating an incidental itinerary for road-trippers looking to end each day with a scenic soak.
Aside from Sky Lagoon, one of the newest to hit the scene is Vök Baths (pictured below) in East Iceland, where the highlight is 2 floating pools set in lake waters.
All year round, these complexes draw bathers to their warm waters. In the wise words of one local, "Iceland's sunshine doesn't come from the sky, it comes from the water."