What to see and do in Oslo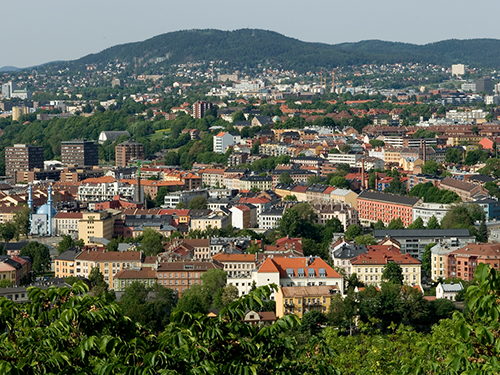 What to expect in Oslo
Norway's spectacular countryside gets all the tourist attention, but Oslo deserves some hype too.
The capital invigorates its visitors thanks to an enviable combination of urban sleekness and natural charm, with forests, islands, and lakes on its doorstep.
Everything in Norway comes with a scenic backdrop.
The Norwegian scenery is inspiring, whether viewed from the deck of a boat or through the window of a car or train. Travelers can discover deep blue, seemingly endless fjords, one after another.
When it comes to exploring the city, let us be your guide to Oslo.
Dining in Oslo, Norway
Thanks to Norway's long and magnificent coastline, you're promised fresh off-the-boat seafood at restaurants all across Oslo.
Aker Brygge, the vibrant waterfront district, is the perfect venue for alfresco fun on long summer nights. It's a former shipyard that was given a new lease on life. In a prime destination for eating, drinking, and shopping, you're guaranteed to love this area.
Rumor has it that Oslo's coolest neighborhood is Grünerløkka. A magnet for the city's hipsters and creative types, and home to the city's most interesting food, coffee, cocktails, boutiques, and design, it's great for exploration.
But Oslo is also home to food from all over the world. The Grønland area is the perfect place to start, with food from India, Eastern Europe, and Africa at your fingertips.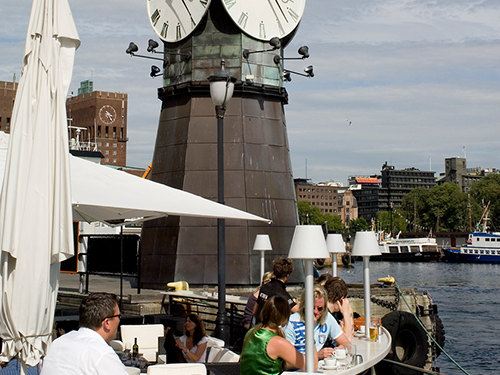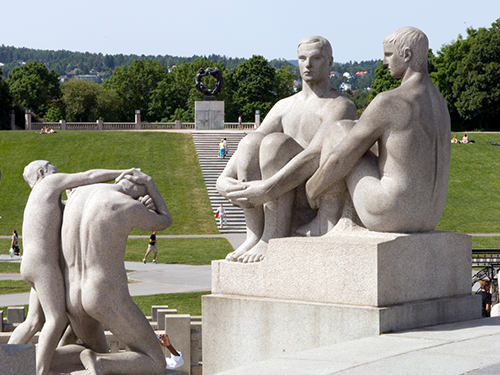 What to do in Oslo
Oslo overflows with world-class museums covering wide-ranging subjects. Meet Edvard Munch and his infamous painting The Scream at the Munch Museum, learn about the impressive history of the Nobel Peace Prize in the stunning building that's home to the Nobel Peace Center, plus so much more.
Travel the waterfront to journey through time from the medieval Akershus fortress and castle to the 21st-century Opera House, designed to resemble a floating iceberg. It's a great public space and visitors are encouraged to walk and sit on the roof, enjoying a different view of the city they've just been exploring!
You can also exercise your camera at many more places around the city. Holmenkollen, for example, is a ski-jump hilltop above the town and a high-altitude landmark with spectacular views.
You'll find Vigeland Park is also packed with clever, whimsical sculptures that are guaranteed to put a smile on your face.
Day trips from Oslo
You can get a fabulous taste of the Norwegian outdoors without leaving Oslo. Still, the city is a gateway to spectacular landscapes in Norway's prized countryside, for those seeking bigger adventures.
Apart from anything else, leaving the city of Oslo gives you a higher chance of spotting the elusive Northern Lights, with northern Norway offering the best chances of success. But the country offers so much for nature enthusiasts.
To start, the train journey from Oslo to Bergen is considered one of the most spectacular in the world, and from Bergen, the west coast's breathtaking fjords beckon.
Navigate wooded mountain slopes and pass beside gushing rivers. Stop off for unmatched hiking opportunities, to go kayaking or boating in pristine waters, and enjoy brilliant ski facilities (between December and April).