06/18/2021 | 10:00 AM
Icelandair's new onboard textile collection
Ready to travel again? We're ready to welcome you!
In June 2021, we are proud to introduce our new textile collection – and now when you travel with us, you can get cozy with fresh designs inspired by Icelandic nature.
Our previous range of textiles (blankets, pillows, headrests and more) taught you a little of the Icelandic language, and were popular for the spirit of Iceland we introduced to our passengers. These textiles have found new homes after being donated to charities.
Inspired by nature
Our new collection is inspired by the peaks of Iceland's magnificent mountainous landscapes and has been created in collaboration with WESSCO design company.
From the ancient, flat-topped mountains in the Westfjords to the jagged peaks of East Iceland, Icelandic mountains are renowned for their beauty and eternal aura. They feature heavily in the nation's folk tales and poetry, sometimes with a personality of their own that interacts with Iceland's inhabitants.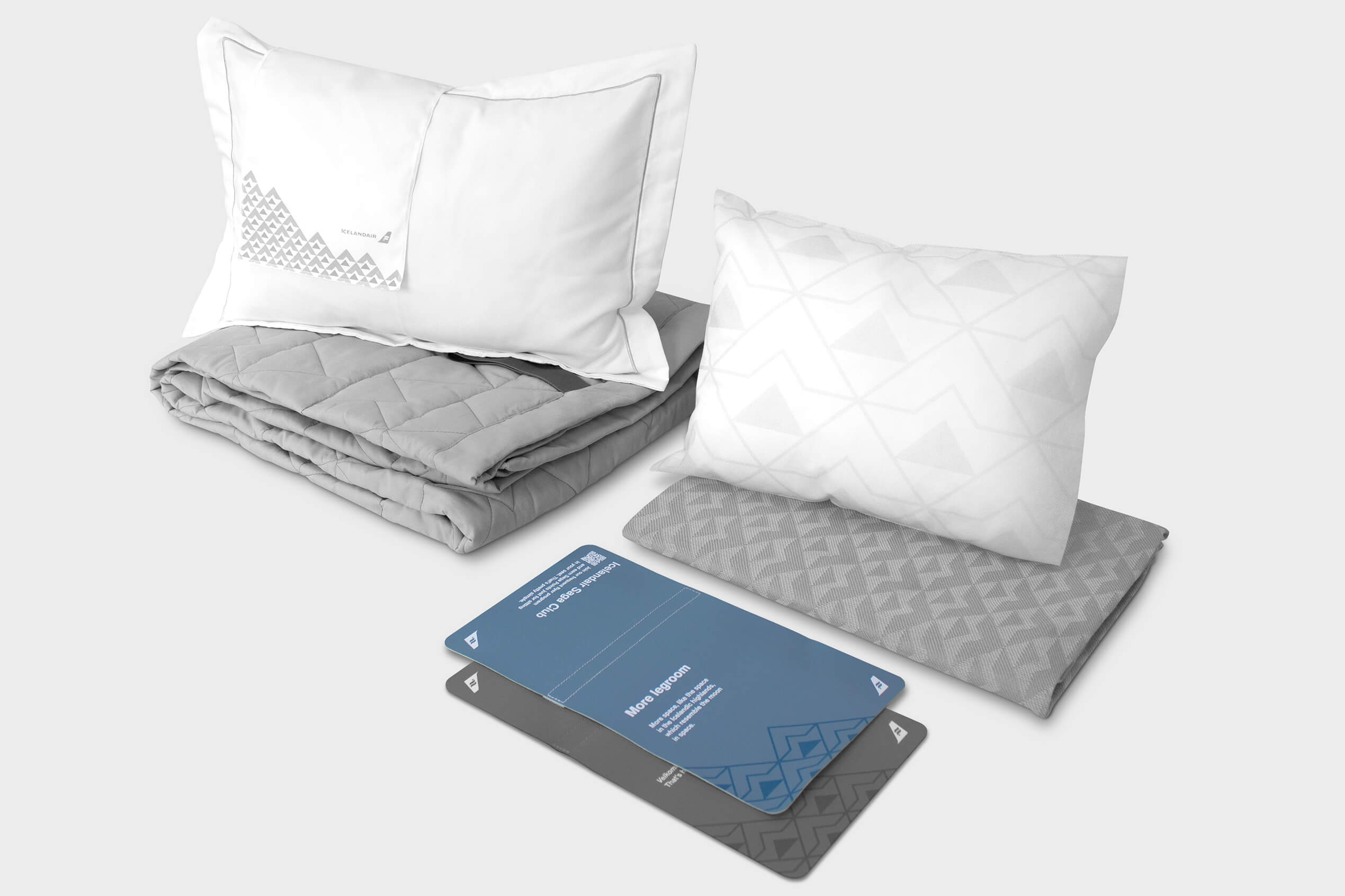 Using sustainable materials
As part of our commitment to constantly look for ways we can reduce the environmental footprint of our operation, the new collection is primarily produced from sustainable materials.
Our Economy blanket and pillow are made from a recycled PET. PET, short for Polyethylene Terephthalate, is a strong, lightweight and often transparent plastic, made from a combination of oil and petrochemicals.
Recycled PET (RPET) is produced by collecting, sorting and recycling PET, then refining the material into flakes that can be turned into new products.
The key impact of RPET is in its creation – reducing greenhouse gas emissions by 71% when compared with virgin PET and requiring 79% less energy to produce. It's cruelty free, 100% recyclable, and is very lightweight, durable and tear-resistant.
We will no longer use plastic for fresh Saga Premium duvets and blankets. An attached elastic band will show that the duvet is unused.

The introduction of our new range coincides with an initiative to minimize the use of onboard disposable water bottles. This change was planned for 2020 but was delayed because of changes related to COVID-19 safety measures. We estimate that this will reduce the use of plastic by up to 20 tons per year.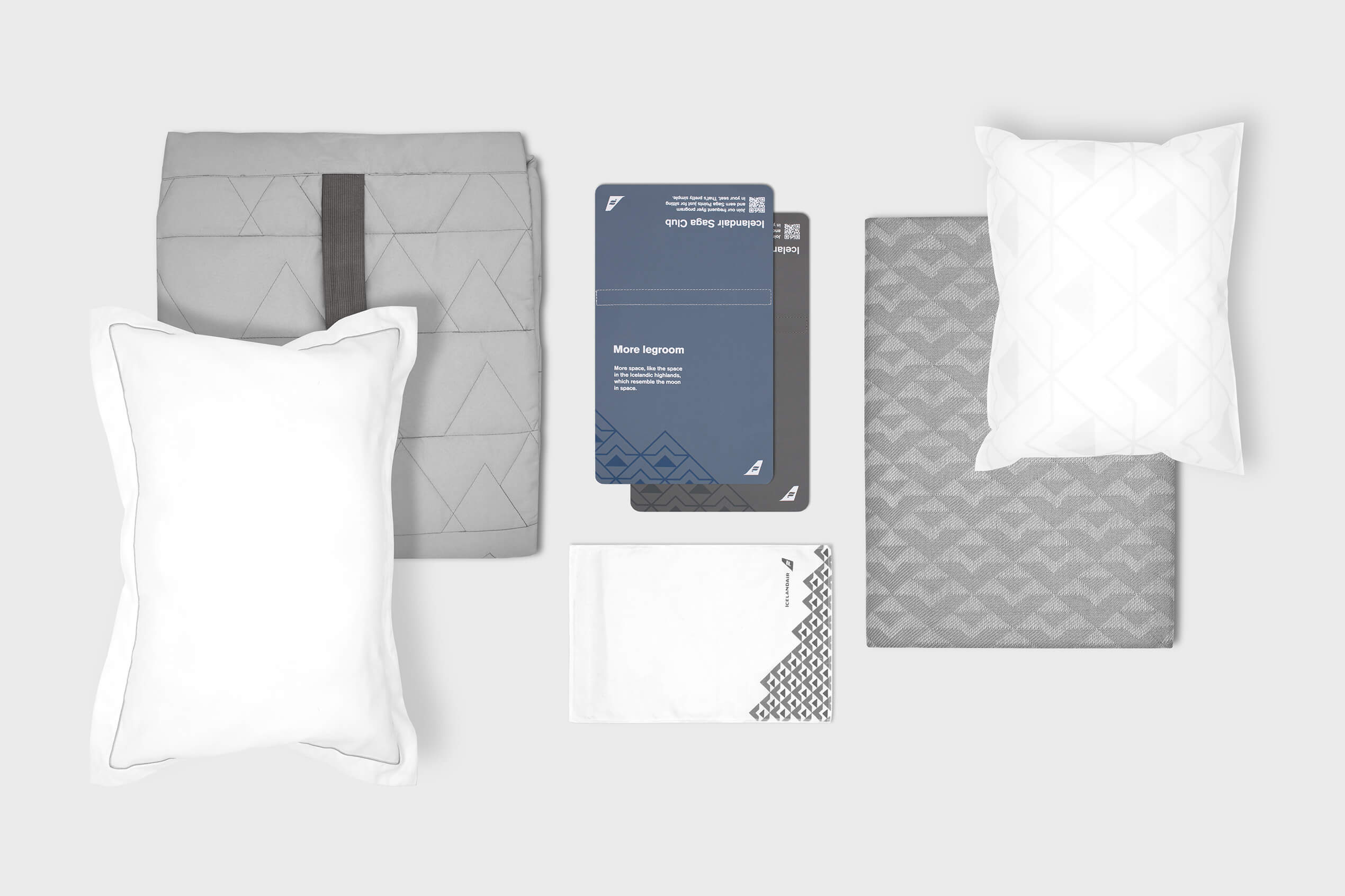 Other onboard products
Icelandair proudly brings the spirit of Iceland to the world. Your introduction to Iceland begins the moment you step aboard one of our flights. Read The Spirit of Iceland blog post to learn how we share and promote Icelandic artists, nature and culture through our onboard music, menu, mood lighting and more.
We think you'll like our eco-friendly, award-winning amenity kits, with a design that celebrates Icelandic wildlife. Our 4 stylish designs honor the puffin, arctic fox, Icelandic horse, and raven.