03/02/2022 | 1:00 PM
Our new menu options
We are excited to introduce a new menu for pre-purchase for passengers flying with us in Economy.
From March 2, pre-ordered food will be delivered on board our flights between Iceland and Europe, and Iceland and North America.
Through our new menu and the pre-purchase option, we can offer increased diversity of meals - for example a three-course meal of Icelandic or Mediterranean flavors, smørrebrød open sandwich, superfood chia porridge, and vegan and keto meals. And yes, our popular ham and cheese baguette is back (for pre-purchase, and to buy on board)!
Check the images below, featuring some of the new pre-purchase options: Nordic open-face sandwich (smørrebrød with roast beef and smoked salmon), three-course Icelandic meal (featuring skyr, flat-bread with smoked lamb, reindeer paté, and arctic char, and hjónabandssæla or 'happy marriage cake' for dessert), and steak sandwich loaded with roast beef, mushrooms, pan-fried onion and Bearnaise sauce.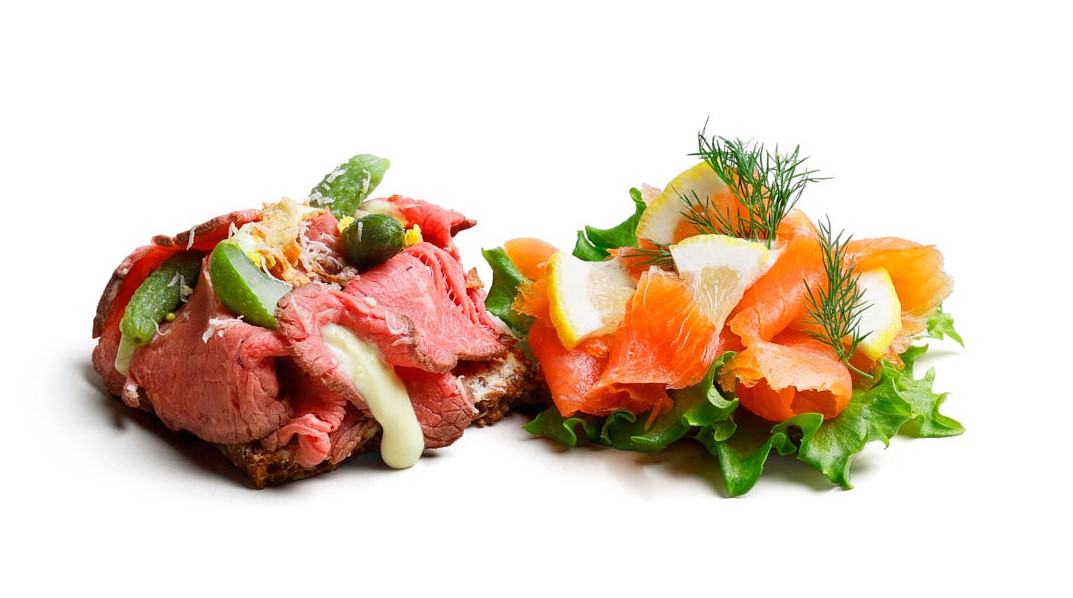 How to order from our new menu
The food pre-purchase option is available in the booking process when you book a new flight. You can also add meals in My Journey on the Icelandair website up to 24 hours before your flight departure.
We want to reassure you that you won't go hungry if you don't opt to pre-purchase a meal before your flight. Snacks and light meals are still available for purchase on board, but without the variety we can offer for pre-purchasing.

On our Saga Kitchen web page, you can check the options we have - click on the 'Pre-purchase' and 'Buy on board' tabs for all the details.
A more sustainable way forward

As well as offering more variety in our onboard food options, this change is in line with Icelandair's sustainability goals, with the objective of reducing food waste as well as aircraft load.
In addition to the increased choices, new, environmentally friendly food packaging is being introduced, together with new processes for sorting trash on board.