09/30/2019 | 3:31 PM
Iceland Airwaves: Lineup highlights of 2019
Iceland Airwaves is all about discovery. Whether it's hometown heroes or something entirely new, around every corner your favorite new band might be playing—you just don't know it yet. Here's a little taste of some of 2019's acts to whet your musical appetite.
Orville Peck
The minute we saw the video for "Dead of Night" we knew we had to get Orville Peck to Airwaves. A masked, queer country troubadour with costumes, songs and a soaring voice to match. The festival always enjoys a bit of mystery and spectacle (we think he's from Canada?), and we're excited to see him deliver.

Of Monsters and Men
It's been a long time coming, but Fever Dream might be OMAM's best album yet. They dance so well between cool and commercial success. This show will be a real homecoming—their only Icelandic one for the year—and it's going to be an amazing fitting end to the festival and a wildly successful year for the band.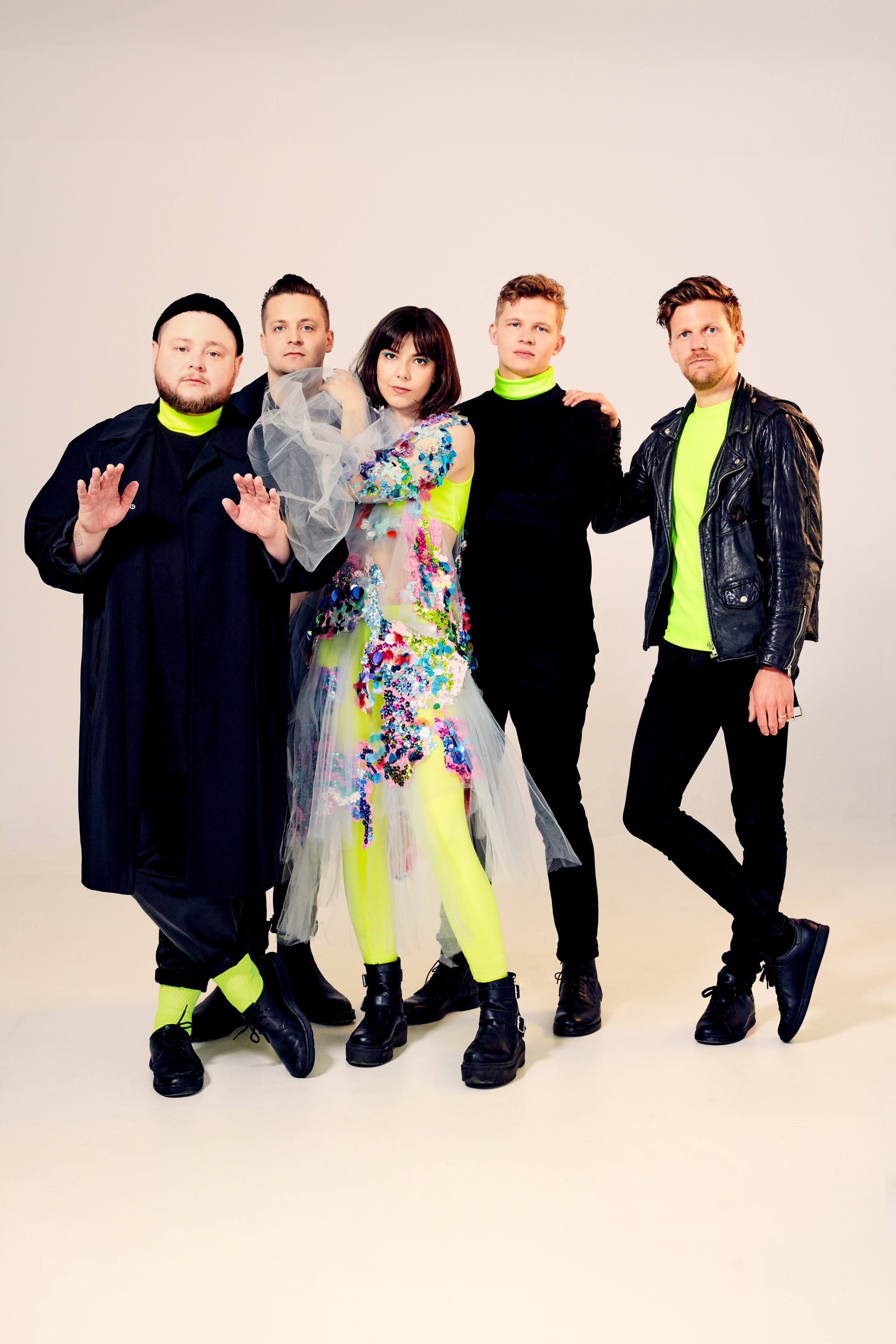 einarIndra
I'm really enjoying Reykjavík's einarIndra at the moment. His music weaves between ambient, vocal and many things in between. It sounds like organic electronic, almost reminding me of very early GusGus in parts. It's not easy to make music that's both experimental and this accessible. I look forward to seeing it live.
John Grant
Last time John played Airwaves it was with the Icelandic Symphony Orchestra. This time he strips it down to himself, a piano and two shows at the beautiful Fríkirkjan church by Tjörnin, the Reykjavík pond. Anyone who caught Ásgeir or Stella Donnelly at Fríkirkjan last year will know just how special performances here can be. Tiny Ruins from New Zealand, who's also very special, will play here too.
Lydmor
We have a lot of great artists this year, bringing elements of club music, dance and electronic with a good pop sensibility—all on their own terms. Dublin's Æ Mak is one, Iceland via Berlin's Rokky and Helsinki's Detalji two others, and Denmark's Jenny Lydmor's emotive, pristine pop will all be there to enjoy.

Travel notes
Text by Will Larnach Jones, Iceland Airwaves Managing Director.
Check the official Iceland Airwaves website for more info and the full lineup: icelandairwaves.is. It's not too late to get tickets: see our travel packages for this year's party.
Look out for more coverage of Iceland Airwaves 2019 in the fall edition of the Icelandair Stopover magazine.
To help you get the most out of the world's coolest music festival, check out our Insider's Guide to Airwaves, full of tips and tricks for visitors.