03/04/2022 | 3:00 PM
​Nikolaj Coster-Waldau: Against the Ice
Nikolaj Coster-Waldau is no stranger to the Arctic. He is married to a Greenlander, Nukâka Coster-Waldau, and has traveled around Greenland for years, exploring many parts of the island nation. So when he learned about Captain Ejnar Mikkelsen's story and 1909 expedition, he was intrigued. Here was a man who traveled across the ice on a Danish expedition to disprove the United States' claim to Northeast Greenland.

This claim was based on the assumption that Greenland was broken up into two different pieces of land. Leaving his crew behind with the ship, Mikkelsen (played by Coster-Waldau) embarks on a journey across the ice with his inexperienced crew member, Iver Iversen (played by Joe Cole). The two men succeed in finding the proof that Greenland is one island, but returning to the ship takes longer and is much harder than expected.

'Against the Ice,' the story of the expedition, which Nikolaj co-wrote, produced and starred in, also brought him to Iceland, which became a stand-in for Greenland in some of the filming. And as it turns out, this island nation also has a special place in his heart, because this is where he proposed to his wife.

'Against the Ice' is now on Netflix, and Nikolaj Coster-Waldau spoke to Tina Jøhnk Christensen for Icelandair. Photos from 'Against the Ice' by Lilja Jónsdóttir / Netflix.
In 1909, Denmark's Arctic Expedition led by Captain Ejnar Mikkelsen was attempting to disprove the United States' claim to Northeast Greenland. You play Mikkelsen. What was exciting about this man for you?
The whole story was amazing. The film is based on Ejnar Mikkelsen's book 'Two Against the Ice,' and I love these stories about explorers and the incredible world that they take you to. But what I loved about this story is that it is about these two guys who could not be more different, and the journey that Mikkelsen goes on is particularly fascinating and the way he describes his inner life and how this affects his mental health, I thought was really beautiful.

Are you an 'expedition kind of guy' yourself?

I do like to travel and I do like to explore, but I don't think that I have that extreme gene that these guys have. They are made of something very special. To put yourself in that kind of environment, you would have to be a little crazy.

You co-wrote the script for 'Against the Ice', produced and also star in the film. Why was it so important to you to tell this story?

First of all, the story moved me. There is a paragraph in Mikkelsen's book, which is dedicated to this postcard that they [Ejnar and Iver] find with girls lined up in front of a prep school. It describes how Iver picks three girls and Ejnar picks one to be their girlfriends, and these women become real in their minds. That also becomes the biggest conflict between the two of them. These imaginary women came between these men. When we saw recordings of them when they were almost 90 years old, they would talk about what they did back then and they mention the postcards and which girls they picked, and Ejnar said; 'That was the time you really let me down, my dear friend Iver.' You could sense the emotion behind that and you are like: 'Wow, he carried that for 50 years.' The pain was still raw. It was real. The women were real for them and that is what really inspired us: The inner life and that the pressure cooker that they lived in forced them to escape in their minds. Also, they found companionship in each other, and companionship is very much the theme of this film: How we are nothing on our own. In this world, we are always dependent on other people and that is how we define ourselves. That is how you build identity.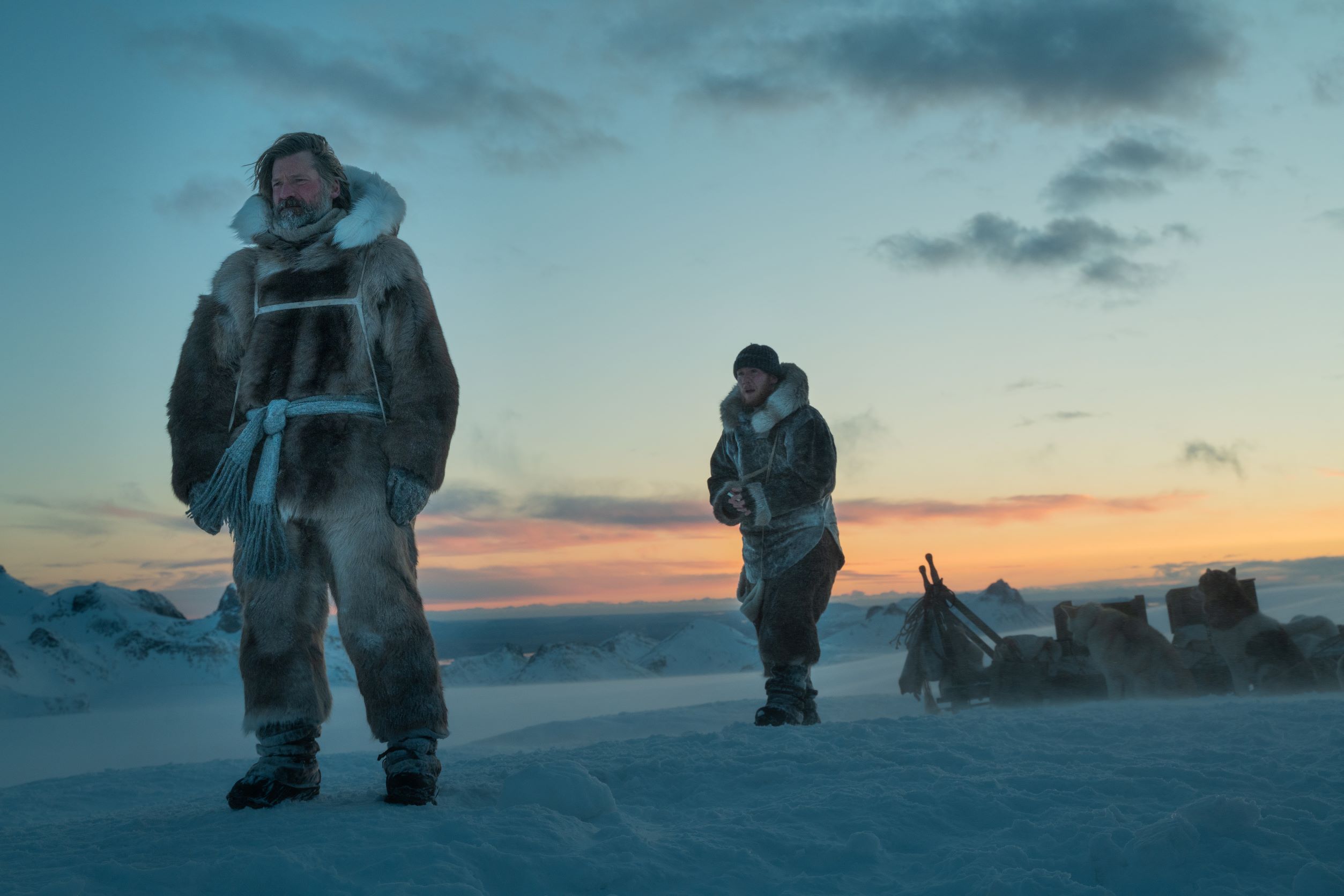 Icelander Baltasar Kormákur co-produced the film, and you shot in his studio as well as on location in Iceland - mostly on Icelandic glaciers and around the highlands in Iceland. Was it your first time shooting here, and what was it like dealing with the severe weather conditions?

I shot another film in Iceland. I co-wrote the film 'Wildside' ('Vildspor' in Danish) from 1998 with Simon Staho, and Mads Mikkelsen and I are in it and we shot that in Iceland. So it was nice to come back. I love that place. The director Peter Flinth and I were very clear that we wanted to shoot 'Against the Ice' in the Arctic and everything had to be on location, which is why teaming up with Baltasar Kormákur was just a perfect fit. It was actually Netflix's David Kosse, who worked with Baltasar on 'Everest' when he was with Universal, so he knew that he could pull it off.

What was it like shooting in Iceland during the pandemic?

Iceland is usually packed with tourists. It is such a beautiful place. One of the good things that came out of covid for us was the fact that there was no-one around. It felt like we were the only people in these locations and that was such a gift. We had some very rough days and for the first time in my life, I was on a film shoot where we had to be evacuated from a glacier because of a hurricane storm, and that was special. But the good thing is that the Icelandic crew is used to working in Iceland and the environment there, so there was never any panic, they knew how to get around and we never stopped shooting. Up until the point when we were evacuated, we were shooting and all those shots are in the movie, which is what we wanted. We wanted to have as authentic an experience as possible and to put the actor in the elements.

Baltasar built a very large studio in Reykjavík. What was it like shooting there?

I really like Baltasar Kormákur and we became friends. I have learned so much from him. He was the best producer we could imagine, and the team he hires at RVK is brilliant. The studio he is building just outside of Reykjavík is going to be on the level of the best studios in the UK, and I think that it will attract a lot of productions from all over the world, because Iceland has nature that is like nowhere else - and now with the size of these studios, you can literally shoot anything there.

When you proposed to your wife, you took her to the top of a mountain, the edge of a crater in Iceland, and proposed there. You have said that there was an element of life or death there. I know this is a private moment but can you talk about what made you pick this location?

Yes, that was the glacier Snæfellsjökull. The writer Jules Verne created this 'Journey to the Center of the Earth' and that specific spot is that volcano. That is where the character goes into the center of the world. It is apparently a very spiritual place. I just thought it was the coolest place to propose to my wife. We worked together on 'Wildside' which we shot there in 1997, and I thought it was going to be difficult for her to say no when I took her to the top of a glacier.

Have you revisited the place since then?

It is 25 years ago now, and recently we went up there on a snowmobile and this glacier has receded so much since then. 25 years is not that long when you are my age, so it was shocking. The Snæfellsjökull glacier is very small now.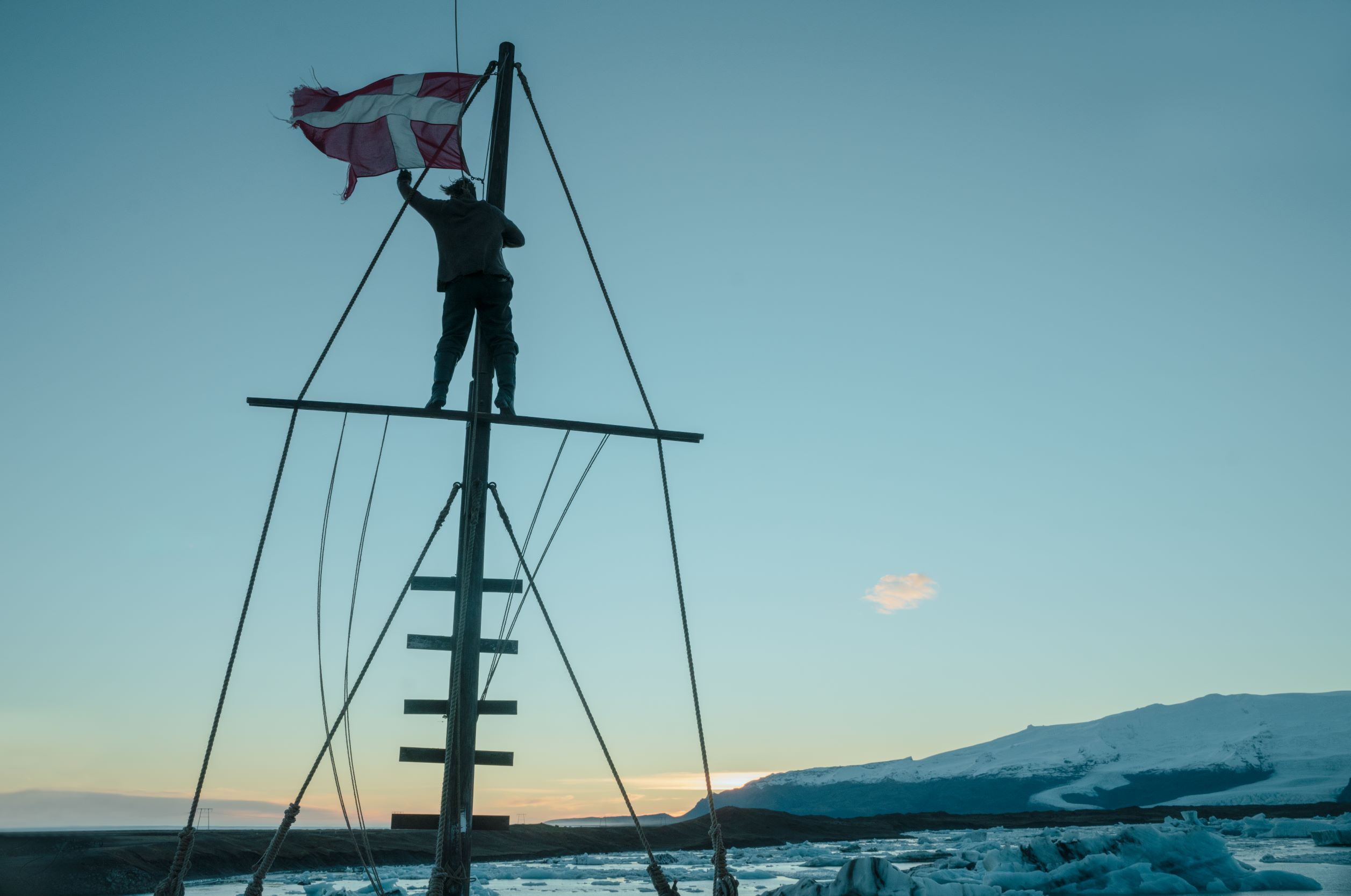 You also shot in Greenland, and you have a special connection to the country, partly because your wife is from Greenland and you have family and a summerhouse there. What would you recommend that visitors go see when they are in Greenland?

I was looking for a film to shoot in Greenland and I felt very lucky when I found this story. If you are going for the first time, I can recommend going to Ilulissat, Disko Bay, because that area is spectacular. If you go in April or May, you will still see the sea ice and to go on the sea ice with dogs will blow your mind. You have got the fastest-moving and one of the biggest glaciers in the world, you have icebergs the size of Manhattan skyscrapers floating by. It really is spectacular.

You can also go to the south. My wife's father is from that part of the world and it is green - hence the name Greenland. The Vikings came to the south of Iceland and saw a big glacier – that is Iceland. And they came to the south of Greenland, which is very green and lush, and thus that is Greenland. So that explains that, if anyone is wondering! To be honest, there is not one place in Greenland that does not blow my mind. It is so big. It is so vast. It is so untouched, which is wonderful.

How are Iceland and Greenland different?

They are very different. Iceland is such a young country geologically speaking. You have these lava fields everywhere and you can sense that this is new land. Greenland is one of the oldest mountains in the world. So there is that difference. It is bigger. Everything is just bigger in Greenland. The mountains are massive. The icebergs are massive. You have the ice cap, which is just enormous. The Icelandic crew, who came with us to shoot in Greenland with the local crew, had never been before and they thought it was incredible.

There is a scene in the film where Ejnar Mikkelsen says: "Greenland is won. The USA has no claim here." How important was this expedition that they went on for Denmark and for Greenland?

Denmark colonized Greenland, so there is a lot of history between Denmark and Greenland. Greenland is now independent in almost any way from Denmark, and they will eventually gain complete independence. At the time when our film takes place [1909], there were about 10,000 people living in Greenland, and Denmark was an old-fashioned ruler if you will. This was our territory. The absurdity of that reality: you have Americans claiming the northeast of Greenland and the Danes trying to disprove that claim, but no-one has any interest in knowing what the people living there feel about this.

The irony of course is that you go to Greenland and you cannot 'own' land in Greenland. The idea is that the land is for everyone. It is an absurd idea that you can own land. You can own a house, but you cannot own land. That just goes against our way of thinking in the western world. We were in pre-production when the former president of the United States said that he would like to buy Greenland and there was something about history repeating itself that was absurd.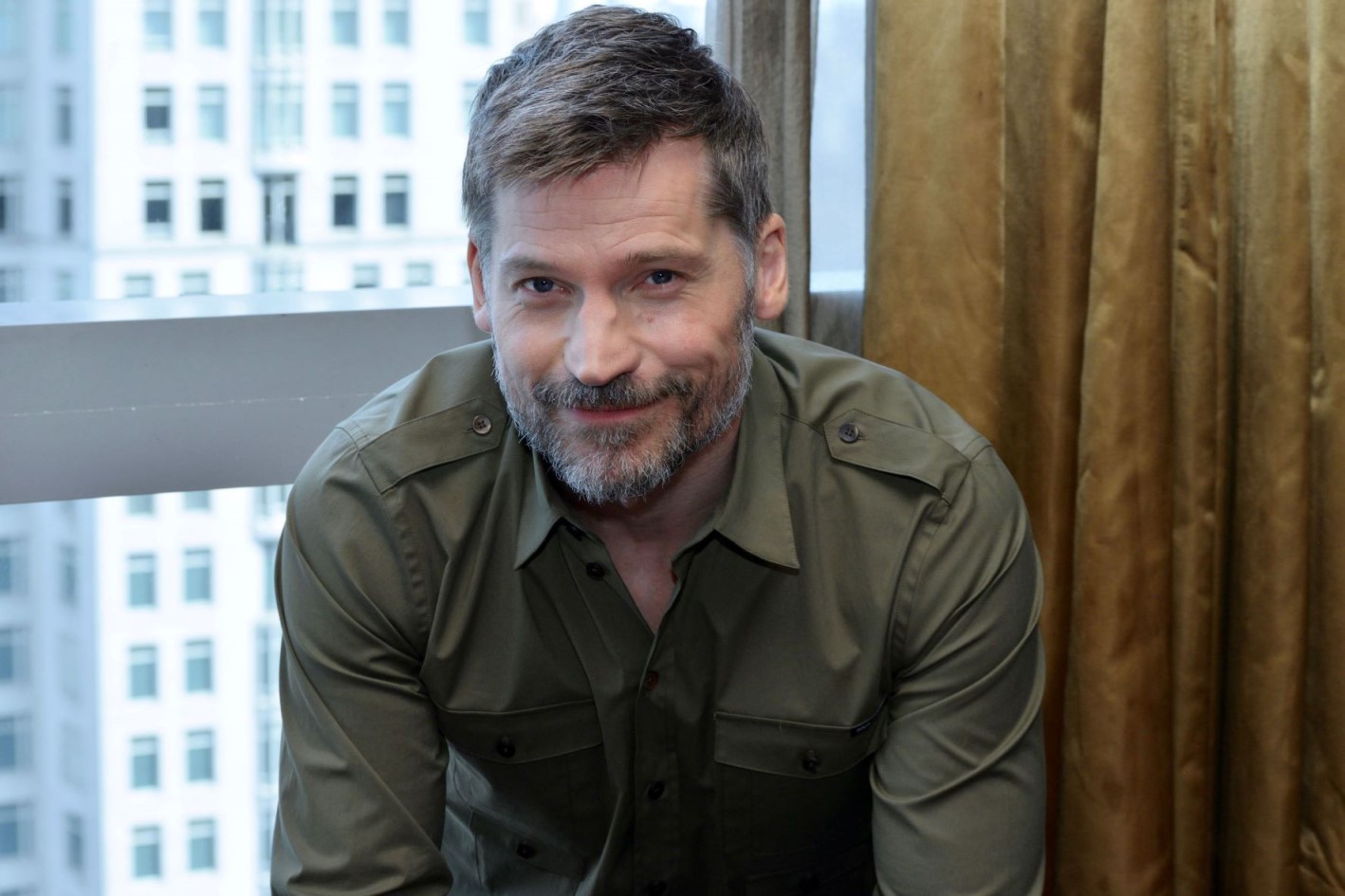 Story and portrait photo of Nikolaj Coster-Waldau (above) by Tina Jøhnk Christensen

---
Icelandair connects more than 40 destinations on both sides of the Atlantic from our hub in Iceland. We also connect Iceland with 4 destinations in Greenland, just a couple of hours' flying distance from Reykjavík.