What to see and do in Minneapolis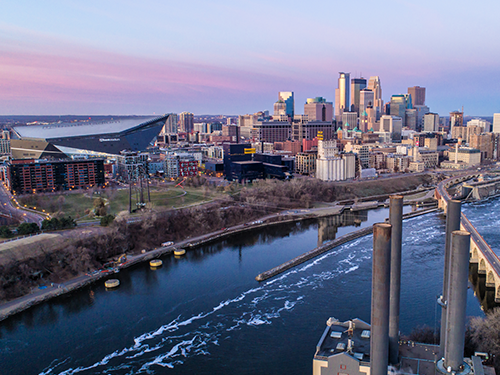 Best time to fly to Minneapolis
Deciding when to visit Minneapolis really depends on the experience you are looking for.
If it's warm days you're after, the high season runs from May to August. The summer months are taken very seriously by locals so expect festivals and lazy days by the lakes.
If you want slightly cooler days, we recommend visiting in the shoulder seasons that run between September and November. This is the perfect time to avoid the crowds, while also finding affordable accommodation and cheap flights to Minneapolis.
Alternatively, the winter season between December and February means you are almost guaranteed snow and all the cosy experiences that come with it.
Getting around Minneapolis
Whenever you decide to visit, flights from several major airports in the UK and Ireland are made possible with Icelandair.
Once there, you have several options on how to get around Minneapolis.
If you're up for it, walking is one of the best ways to get around the city thanks to the abundant number of parks and sidewalks.
Otherwise, public transport, in the form of light rail and buses, is efficient and relatively cost-effective.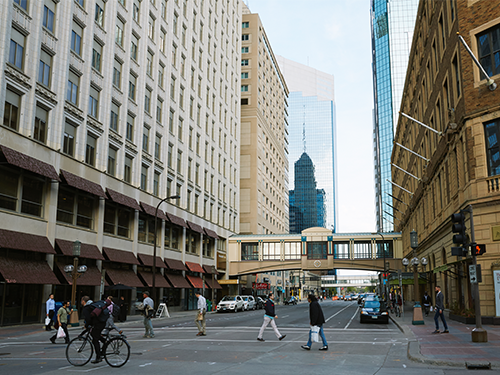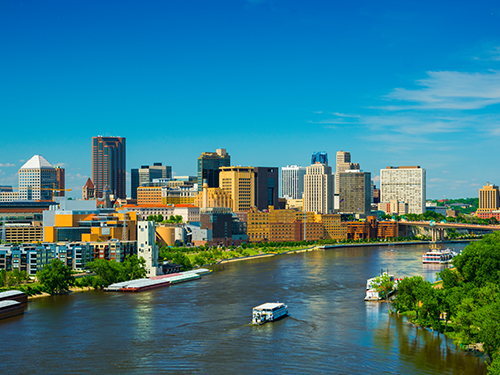 Things to do in Minneapolis
When it comes to things to do in Minneapolis, you'll be spoiled with an abundance of choice.
From attending a live show at the historic Hennepin Avenue to exploring the greenspaces nestled among the city's skyline - the list of things to do is vast, diverse and seemingly endless.
You can enjoy inner-city hiking, biking, beaches, museums and so much more in this diverse city - giving visitors the best of outdoor and indoor adventure.
The nightlife and live music scene is also rocking. This is, after all, the hometown of Prince. Paisley Park, Prince's estate and recording studio on the outskirts of town, is open to visitors.
Culture in Minneapolis
Minnesota's Twin Cities combine old and new in a unique way.
On one bank of the Mississippi River stands Minneapolis, thoroughly modern and bustling. On the other, St Paul is smaller and quieter, with stronger ties to the past.
The University of Minnesota's campus in town is one of the USA's largest, with some 50,000 students.
There are some remarkable art museums to fill sightseeing hours - the Weisman Art Museum lives inside an incredibly striking, Gehry-designed building.
More cherry-on-top photo opportunities can be found at the Minneapolis Sculpture Garden and Walker Art Museum.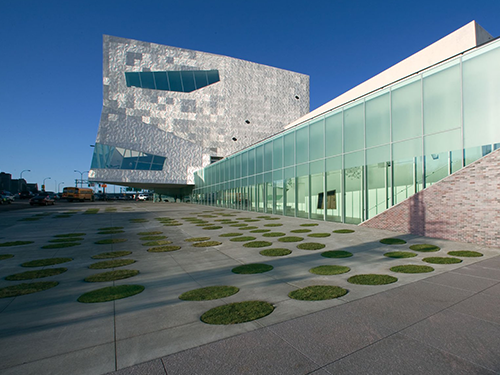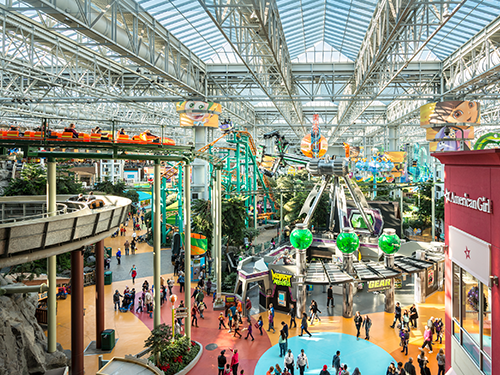 Where to eat in Minneapolis
The Twin Cities (Minneapolis and St Paul) have experienced a rejuvenation in their dining scene. There's a strong focus on local, seasonal, farm-to-table produce being put to good use.
But you can stick to old favourites, too: Minneapolis' signature dish is the 'Juicy Lucy' - a burger with melted cheese stuffed inside the patties. The best place to try it is Matt's Bar, a retro diner from 1954 that claims to have invented the burger (even former president Obama has stopped by to sample it).
A stretch of Nicollet Avenue in the Whittier neighbourhood has come to be known as 'Eat Street'. Arguably one of the best dinner spots, but the North Loop and the northeast also have a reputation for delicious food.
Meanwhile, great international fare can be savoured at Midtown Global Market.
Shopping in Minneapolis
The jewel in Minneapolis' shopping crown is the Mall of America, the largest collection of shops under one roof in the USA.
It's in suburban Bloomington, about 10 miles south of downtown Minneapolis, and it's more than just a mall.
There's an amusement park (including roller coasters), a Lego Imagination Centre, a large aquarium, and a wedding chapel. Plus, movie theatres, 50 restaurants, and mini golf.
For something quainter, wander some downtown city neighbourhoods for boutiques, bars, and galleries. The Northeast arts district and Uptown are perfect for this.
Across the river, Grand Avenue in St Paul is stroll-worthy.