01/10/2021 | 12:00
Planning for a northern lights trip
The darker the nights, the brighter the lights! When winter brings increased darkness to Iceland, it also brings increased chances to view the northern lights.
Iceland is one of the most magical destinations in which to see the lights, which are also known as the aurora borealis. Here, the official aurora-spotting season runs from October until March, but the lights have been observed as early as August and as late as April.
Seeing the lights in action involves a good deal of luck: clear skies and geomagnetic activity need to work in your favor, and these can be hard to predict. To see the aurora forecast for the coming days, we recommend the website of Veðurstofa Íslands, the Icelandic Meteorological Office.
We have lots of information on the lights: the what and where and how. If you want to investigate options for a package or tour, we can help!
And because we love the lights as much as you do, we have all the information you need for packing, plus tips on how to capture the magic with your camera.

Book your northern lights tour
We can help you arrange a multi-day vacation package (with flights and hotel taken care of) or a day tour to maximize your chances of seeing the northern lights. Tours include the option to combine northern lights viewing with a Golden Circle excursion, a boat cruise, or a soak in a geothermal pool. Check out the options from your departure point.
From the UK: Northern lights packages Northern lights tours

From Ireland: Northern lights packages Northern lights tours
How to pack for northern lights viewing
If you're traveling to Iceland with the goal of northern lights hunting, most of your packing will be dedicated to preparing for the cold. The key to this is layers.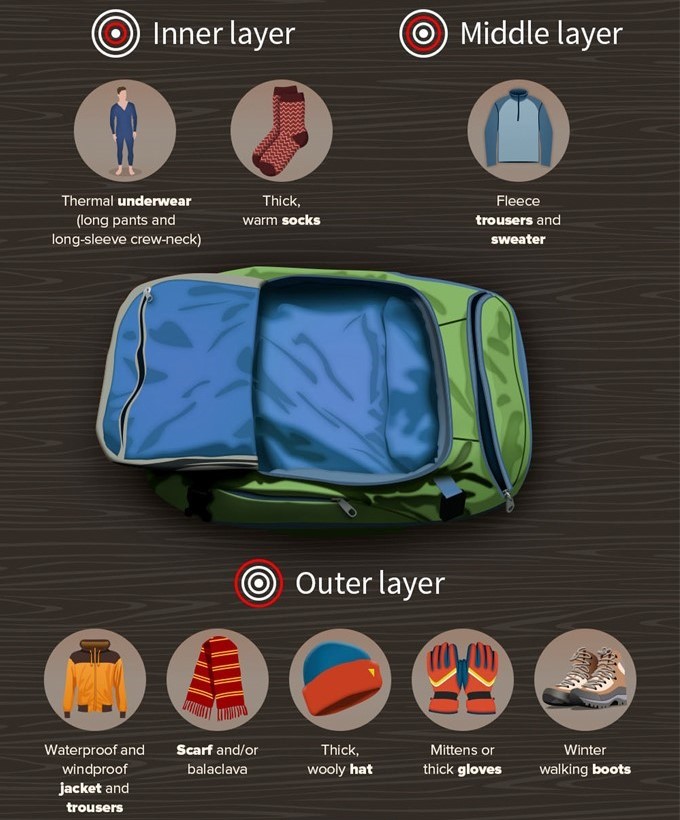 Packing tips
Thick gloves are often bulky, making it nearly impossible to operate your camera, use your cell phone, or even zip up your coat. Wear a pair of thin, microfiber mittens to keep fingers warm and flexible.
Wearing your bulkiest items while you travel can free up a lot of space in your suitcase.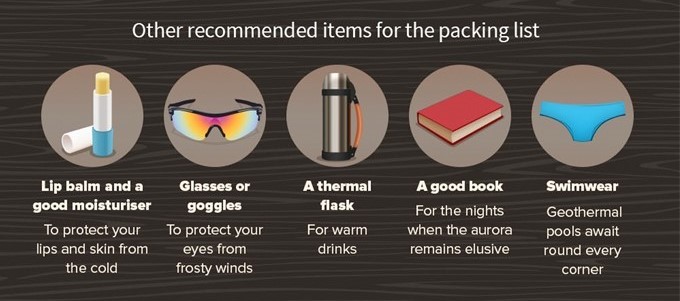 How to photograph the northern lights
If you're looking to photograph the northern lights, here's what you'll need to pack.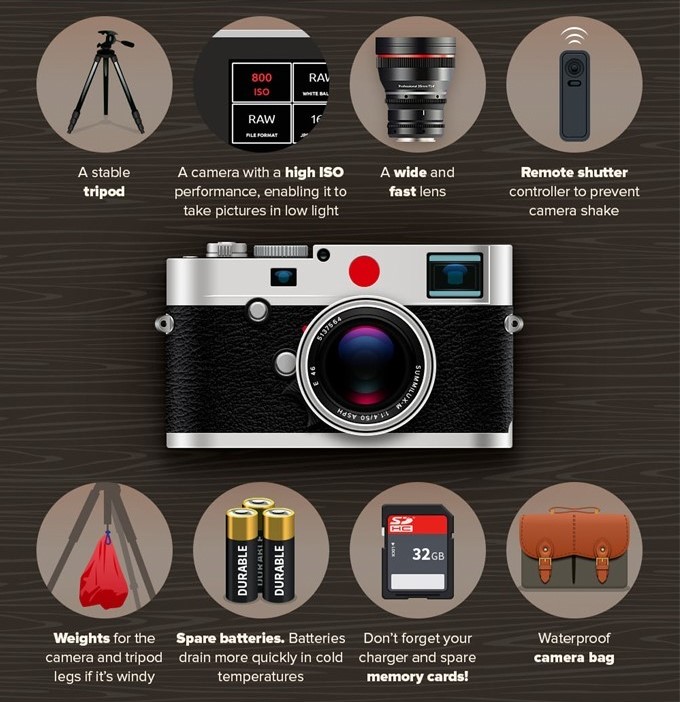 Northern lights photography tips
Use long exposure on your camera to find the aurora. The camera sees better than eyes do.
Don't use filters on your lens while capturing the aurora as they can cause interference.
If you're using a lens with a f/2.8 aperture (recommended), try an ISO of 800 to get you started. Settings will vary depending on the strength of the lights.
Use the moon or a bright star to check the focus of your camera.
How to stay safe when searching for the northern lights
If you plan to visit a remote area, it's a good idea to let someone know where you're heading. Take a fully charged cell phone and a power bank with you (when temperatures are low, a phone battery can drain faster than normal).
Great safety resources include:
Winter travel in Iceland: advice for staying safe - Icelandair's tips on winter travel, including safe driving.
safetravel.is – a project of the Icelandic Association for Search and Rescue.

vedur.is – the website of the Icelandic Met Office has everything from weather and aurora forecasts to earthquake reports.
road.is – the official source for information on road conditions.
timeanddate.com – a handy place to see sunrise and sunset times, and how many hours of darkness you can enjoy.