08/30/2023 | 2:00 PM
What's new in North Iceland
Just 45 minutes' flying time from Reykjavík lies Akureyri, Iceland's northern capital. It's a stunningly situated town on the shores of one of the country's longest fjords, and has a population of around 18,000.
Why visit North Iceland?
Akureyri is a gateway to the natural wonders of North Iceland, where you can explore everything from puffin-filled offshore islands to steaming geothermal oddities.
Summertime brings long hours of daylight and midnight sun to North Iceland, and activities such as boat trips, hiking, horse-riding and whale-watching tours. The northern lights season is from September through April, while skiing is a magnet from December to around mid-April.
Discover the Jökulsárgljúfur area of Vatnajökull National Park, home to spectacular Ásbyrgi canyon and Dettifoss waterfall, and the pretty village of Húsavík, a magnet for its whale-watching trips. Also nearby is the Mývatn area, home to a beautiful lake and geological marvels. You can also take a short ferry or flight from Akureyri to Grímsey: a small, puffin-populated island situated on the Arctic Circle.
With the recently created Arctic Coast Way and Diamond Circle scenic tourist routes, it's now easier than ever to access unique landscapes and diverse attractions all across North Iceland.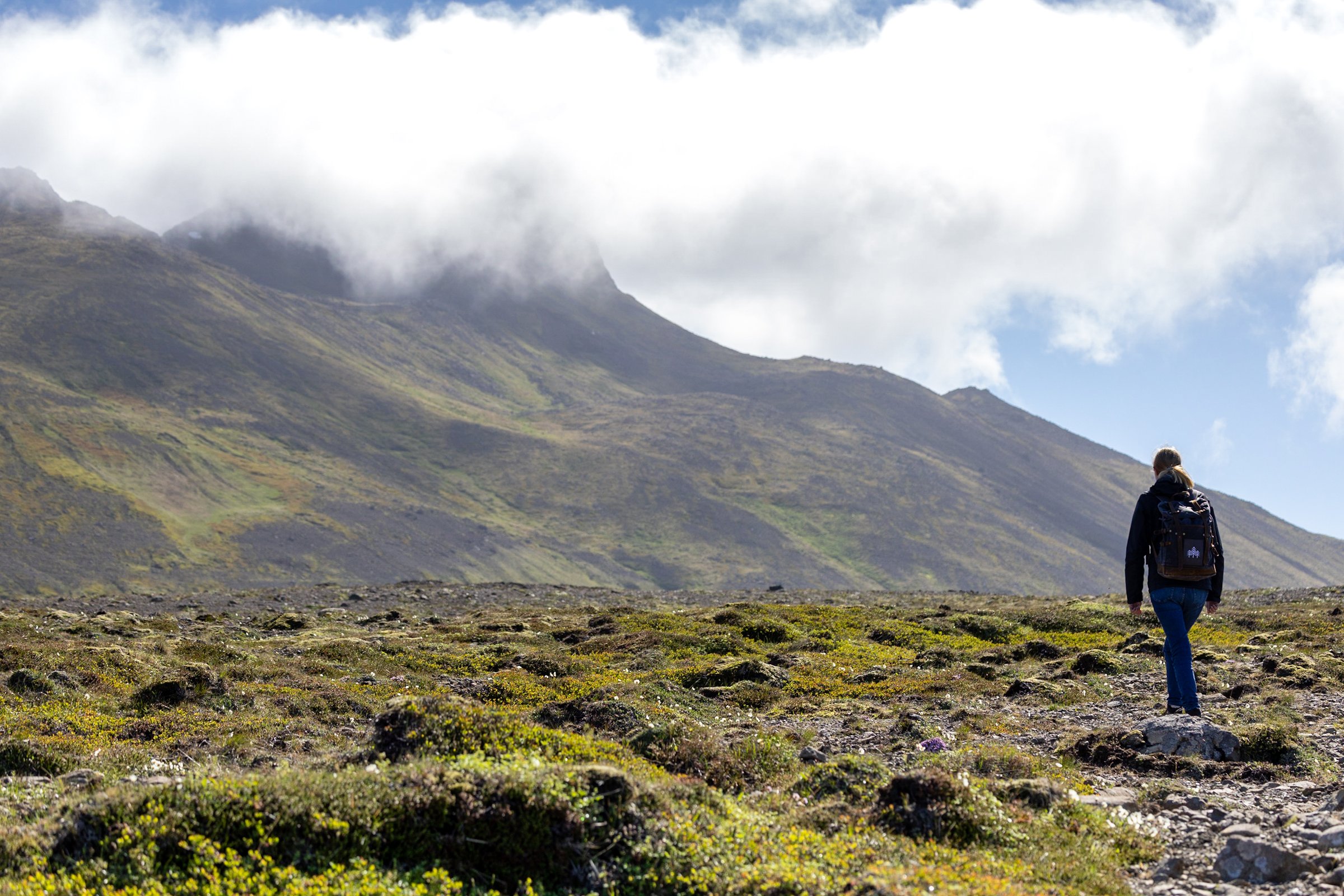 Icelandair flights to Akureyri
We fly a handful of times daily between Reykjavík domestic airport and Akureyri – with a flight time of just 45 minutes.
From October 15 to November 30, 2023, we fly internationally to/from Akureyri via Keflavík.
Interested in traveling to Akureyri from Europe or North America? You can fly to North Iceland on a single Icelandair ticket.
North Iceland attractions: What's new
From a posh new bathing lagoon and Michelin-level dining to adrenaline-infused adventures and a hidden trail, here's an overview of new things to do in North Iceland from local travel writer Eygló Svala Arnarsdóttir.
Akureyri is bursting with fun new experiences, complementing all the incredible attractions in North Iceland. Book your flight and enjoy the ride.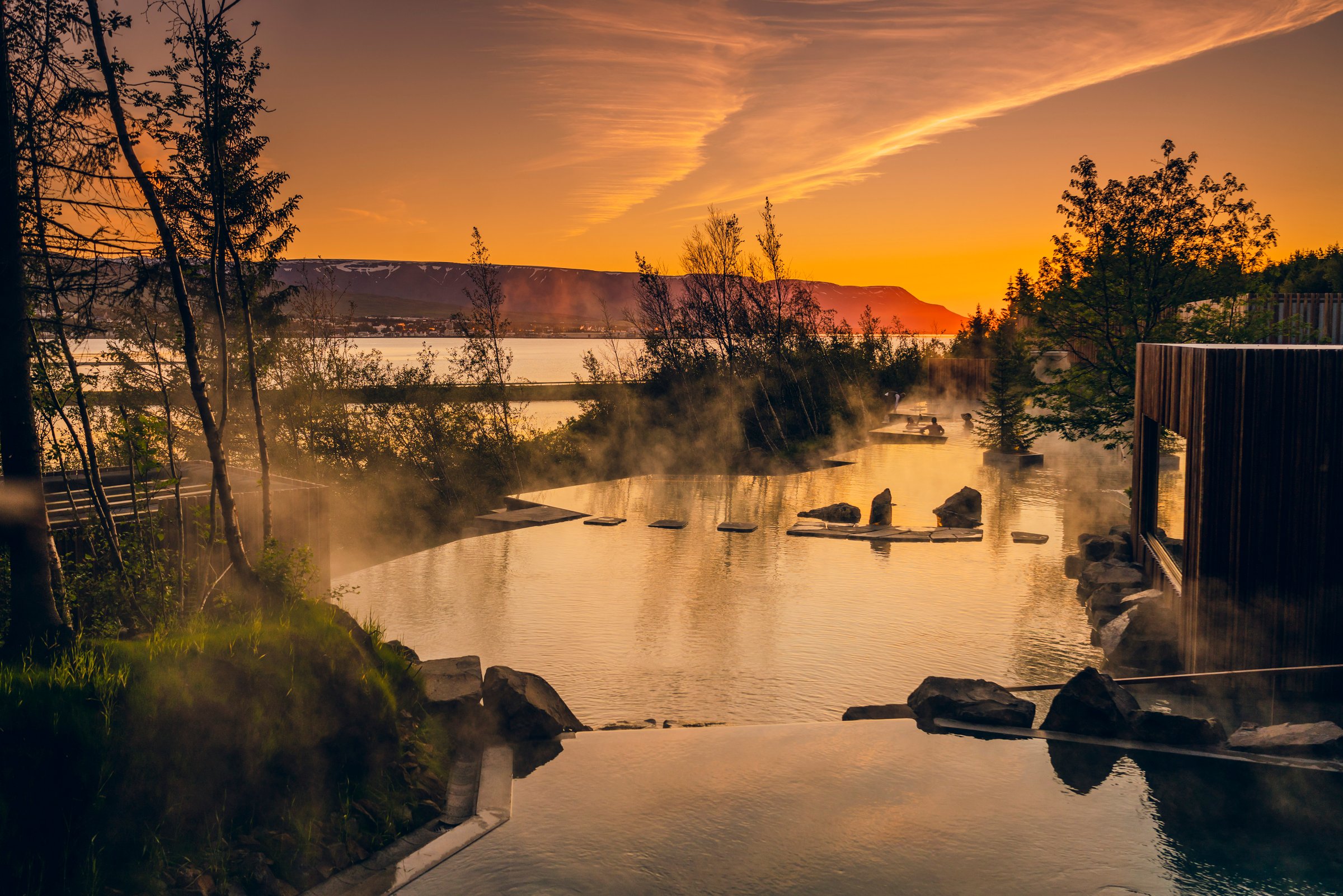 Soak: A new geothermal lagoon
Right off the Ring Road outside Akureyri, tucked away in a small forest, lies a placid lagoon. Here you can swim among the trees and have a sublime soak while sipping a cocktail and admiring the view of Eyjafjörður fjord.
The Forest Lagoon opened in the spring of 2022, cleverly making use of the naturally hot water discovered when the nearby Vaðlaheiði tunnel was made. The bathing experience changes with the seasons: In spring, delight in budding trees and cheerful birdsong; in summer, bask in the glorious midnight sun; in fall, take in the beauty of the colorful foliage; and in winter, feel dazzled by starry skies and dancing northern lights.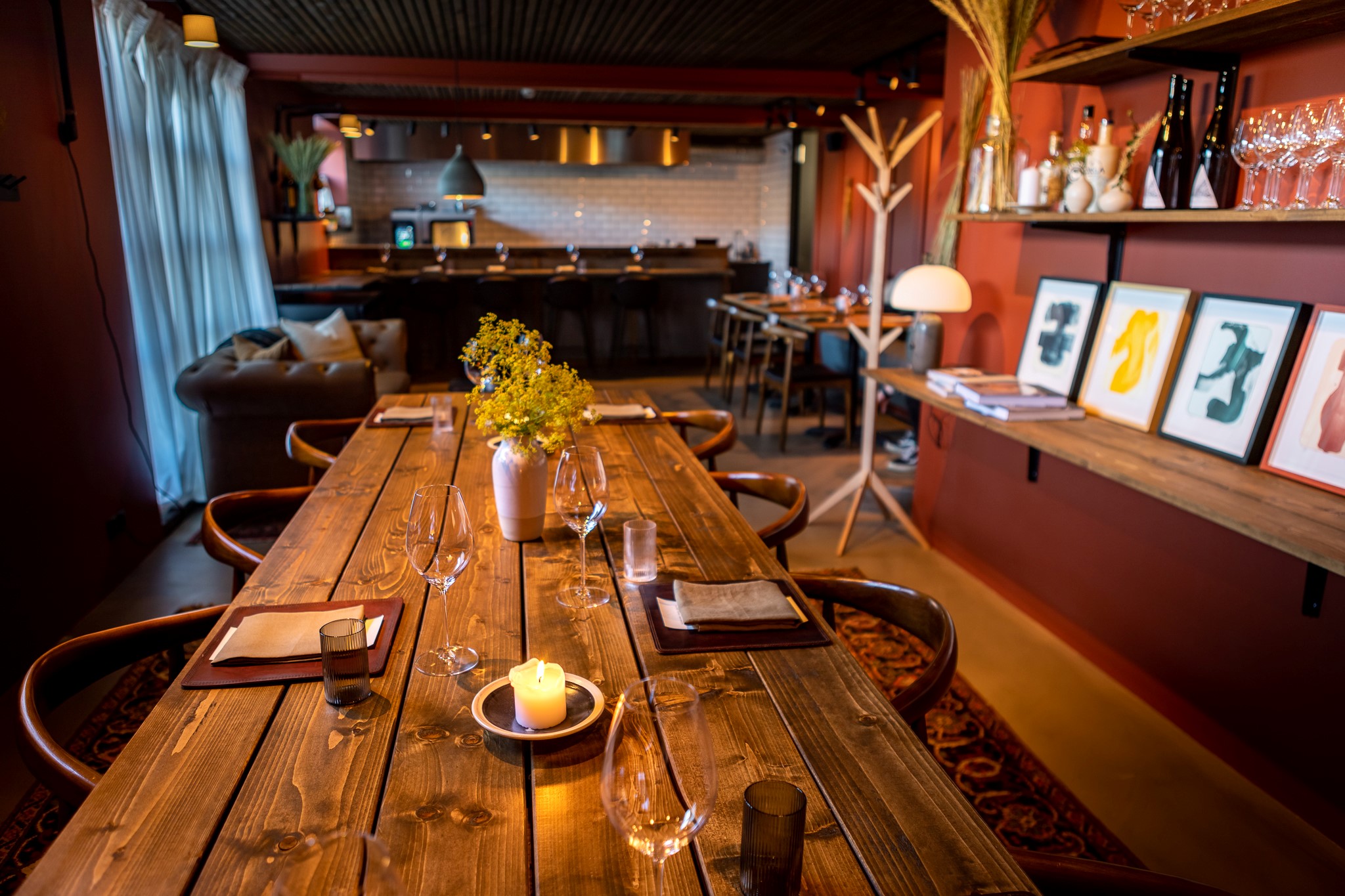 Savor: Superb locavore cuisine
When Gunnar Karl Gíslason, founding chef of Michelin-starred restaurant Dill in Reykjavík, called up Daníel Smárason, owner of Hótel Akureyri, and proposed to open a restaurant in his hotel, Daníel thought it was a prank call. At the time, Daníel was preparing to launch Urban Farm, the hotel's very own hydrophonic greenhouse, growing herbs, sprouts, chilis, and leafy greens. Therein, Gunnar saw an opportunity.
North restaurant opened in August 2022. Guests are taken on a culinary journey of the North and introduced to traditional Icelandic cuisine – sometimes with a spicy twist, courtesy of Urban Farm.
When designing the menu, head chef Rafn Svansson toured farms around Akureyri, keen to offer food as seasonal and local as possible. The menu honors every producer by name. The fish served also originates from local producers, for example, lemon sole from Hnýfill in Akureyri and smoked haddock from Elvar in Hauganes. Rafn uses cuts that usually don't end up as steaks in Iceland, such as beef hanger, keeping the price of the multi-course menu at a bare minimum but never compromising on quality. Cooked to perfection and elegantly prepared, North takes fine dining in Akureyri to a whole new level.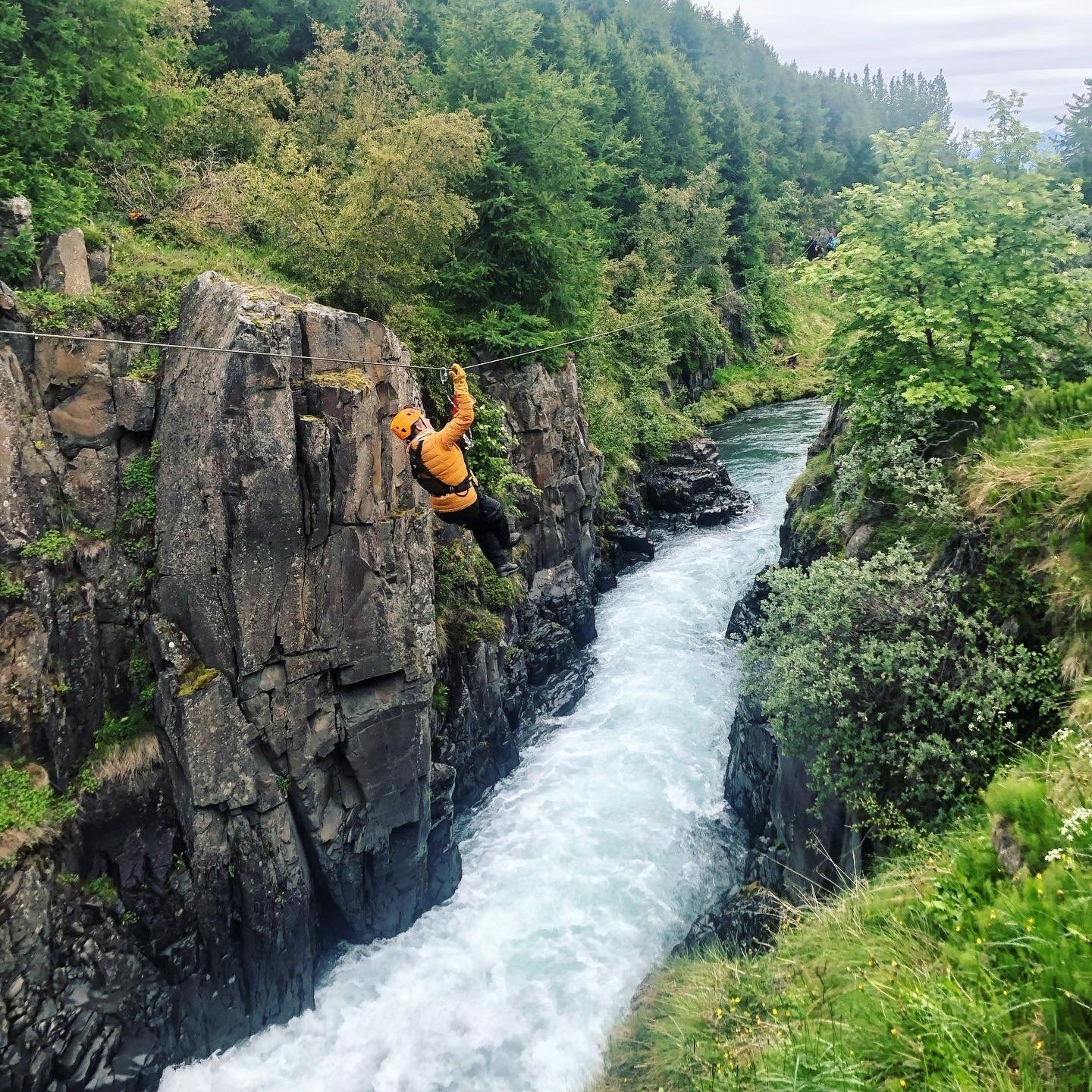 Soar: New zipline adventures
Ready for some excitement? Akureyri is split in two by the ravine through which Glerá river flows. Children are taught not to go near it. The ravine is stunning, though: Vertical cliffs and the roaring blue river far below, tall trees on both banks and paths leading between them. It feels like a secret place far from inhabited areas even though it's right in the middle of town.
Zipline Akureyri is based in a former kindergarten close to the ravine, across which five ziplines have been strung. Experienced guides help you put on the gear, lead you to the edge of the cliff, make sure everything is secure, and invite you to take a leap of faith. Enjoy the thrill of flying, while taking in gorgeous nature from a totally different perspective. Open in summer.
Sense: New sensory experiences
To see the colorful flowerbeds and regal trees of Akureyri Botanical Garden in a completely new light, book a Hidden Trail tour with Nordic seer Bryndís Fjóla Pétursdóttir. She has made a map of the garden, marking spots where hidden people and elves live. She knows them by name and describes their characteristics to visitors as she leads them along the garden's "hidden trail". She sees them in the trees and among the flowers, going about their daily lives of gardening, minding sheep, and healing people. If you think this is a gimmick, Bryndís Fjóla's sincere approach will soon convince you otherwise. She has a special gift, she says, and sees hidden people as clearly as humans. You may not see them but perhaps you can sense them? Afterwards, head to café Lyst and enjoy a glass of specially imported natural wine, and chocolate handmade by the café's new owner, chef and chocolatier Reynir Grétarsson.
Shop: New retail gems
You may know Blóðberg from Seyðisfjörður in East Iceland, the curious design store in the black-and-white house on the main (rainbow-hued) street. In summer 2023, Blóðberg opened a subsidiary in Akureyri. Here you can buy the cream of Icelandic design, fashionable camping clothing from Farmers Market, sheep skins from Feldur, Tintin in Iceland posters by Óskar Guðmundsson, along with creative ceramics, special scented soaps, and delicious handmade chocolates. Momentarily, Blóðberg is located in the Nonni Travel house on Brekkugata 5 in the center of town, but the owner is looking for a permanent space.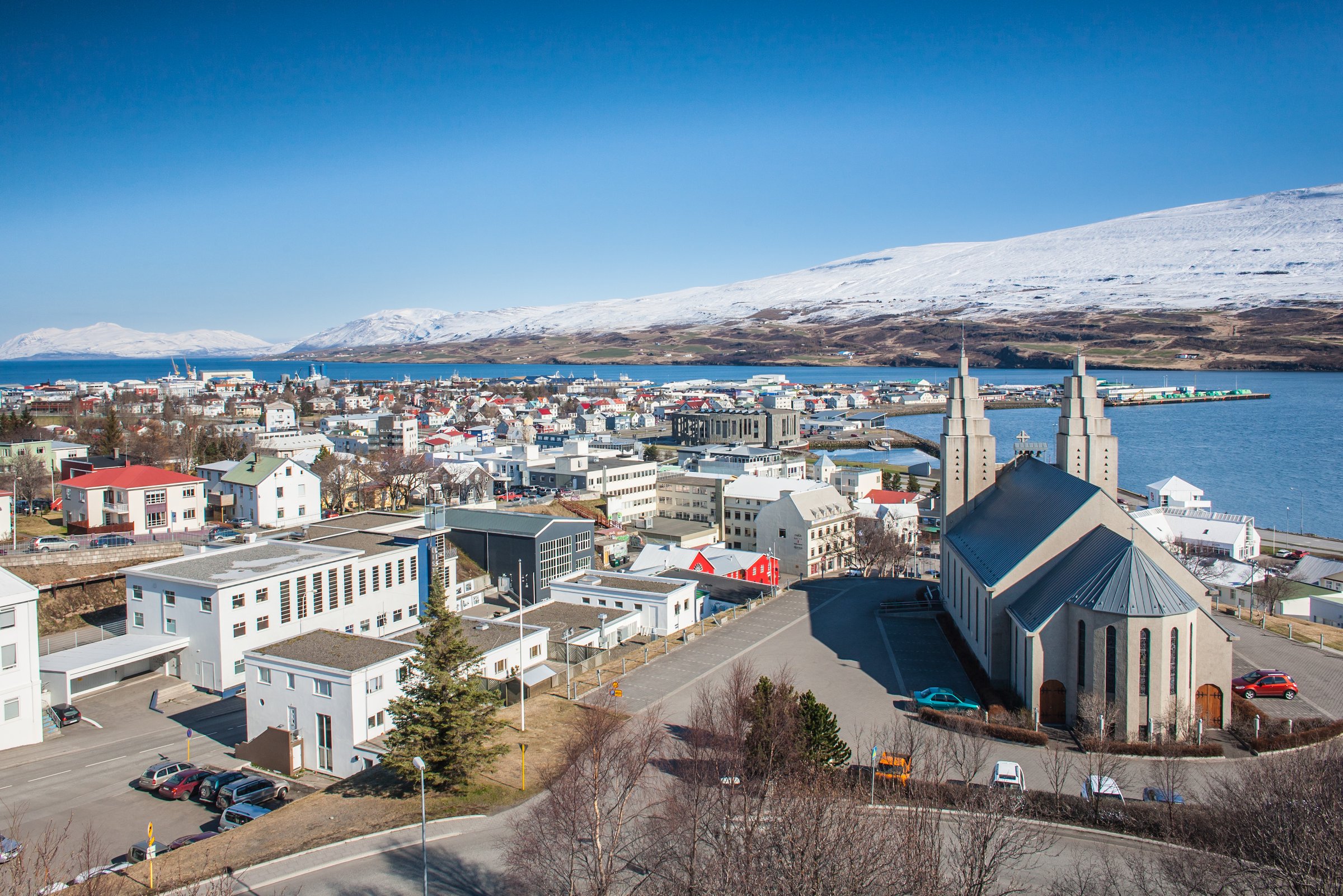 Seek: New art experiences
A few years ago, the Akureyri Art Museum extended its gallery space in the old industrial buildings in Gilið, on the steep street that leads out of the town center. Its rotating exhibitions often highlight local art but also attract world-known Icelandic artists, including Shoplifter and Ragnar Kjartansson, whose acclaimed video artwork "The Visitors" is currently running and will be on show until September 17, 2023.
Whatever's on display, you can always seek out something new at the museum. Afterwards, enjoy a glass of fine wine, specially brewed coffee, or all-day brunch at the in-house Ketilkaffi, which opened in 2021. It has plenty of vegan options, too.
Speed: New tracks to trial
Turn the curve, floor the accelerator, overtake your opponent, fly across the finish line! If you like racing, try the brand-new Go-Kart track half-way up Hlíðarfjall mountain near the town's ski resort. The outside track is open in summer when conditions permit. The age limit is 12. On your mark, get set … go!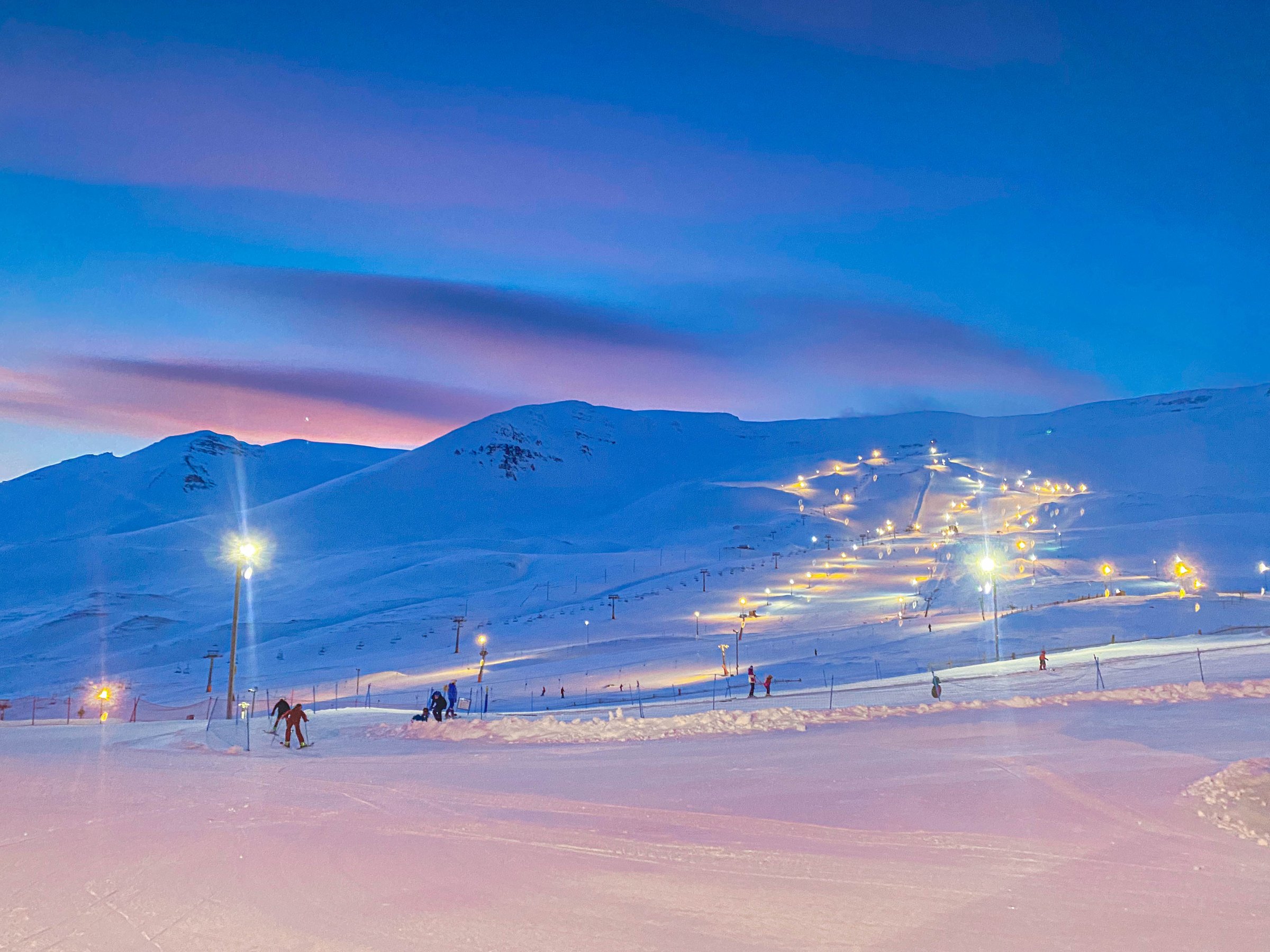 Ski: New slope access
Iceland's favorite winter retreat Hlíðarfjall got its long-awaited new ski lift (named Fjallkonan, or Lady of the Mountain) in spring 2022, cutting waiting time and extending whooshing time.
At a roughly 10-minute driving distance from Akureyri town center, you'll find slopes for beginners and advanced skiers alike, equipment rental, and a ski school. There are also tracks for cross-country skiing and – usually – plenty of snow from approximately December to mid-April. In summer, between mid-July and mid-September, the mountain transforms into a playground for downhill bikers. Take your bike on one of the chairlifts and choose your route.
Photos provided by Visit North Iceland. North restaurant photo provided by North restaurant.