29-01-2020 | 13:30
Skiing in Iceland: Ski Like There's Snow Tomorrow
Iceland doesn't have the skiing reputation of other parts of peak-blessed Europe like Switzerland, Austria or Norway, but the opportunities here are plentiful – especially for skiers looking for an off-piste adventure.
Check out our list of where to go and what to look for.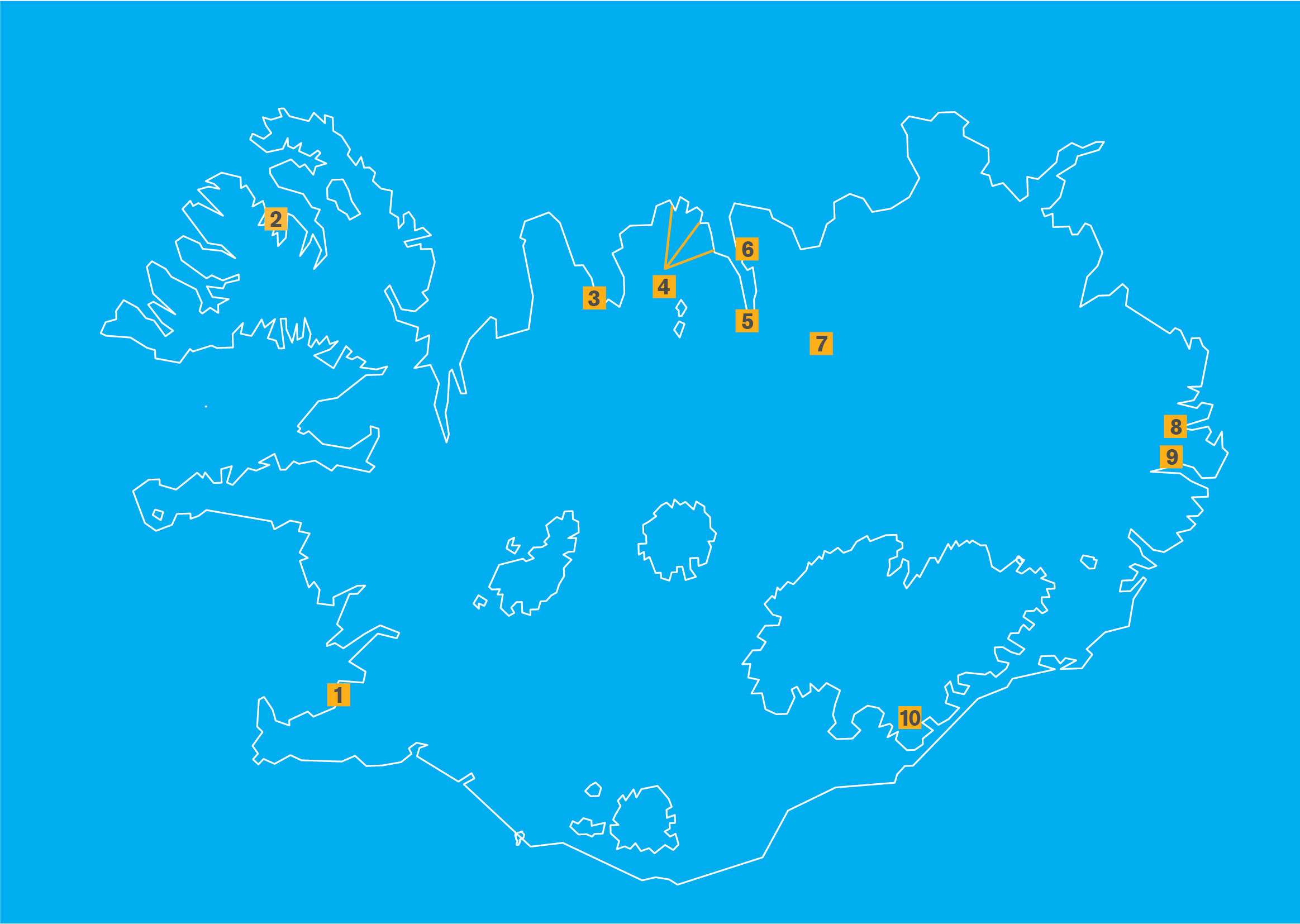 1. Reykjavík Two resorts lie less than a half-hour drive from the capital and attract snow-loving city-dwellers: Bláfjöll is the larger option; Skálafell is also popular.

2. Ísafjörður In the far northwest, close to the Westfjords' major town, lie ski areas Tungudalur and Seljalandsdalur, with ski lifts, cross-country trails and a fun Easter celebration. The region is also popular for backcountry skiing.
3. Sauðárkrókur North of town is the looming mountain Tindastóll, with a ski area suitable for all the family, plus awesome views of Skagafjörður.
4. Tröllaskagi The "Troll Peninsula" is a snow-lover's dream, with super slopes and three resorts in close proximity, by the towns of Siglufjörður, Ólafsfjörður and Dalvík. There are also snowmobile and snowcat tours, and bumper heli-skiing and ski-touring opportunities.
5. Akureyri The king of all the Icelandic resorts is Hlíðarfjall, with full facilities, a ski school, floodlit runs, and cross-country tracks.
6. Grenivík Take a snowcat tour up Kaldbakur (3,848 ft; 1,173 m), the longest ski run in Iceland, then ski, snowboard, sled, walk, or take the snowcat back down. This remote peninsula (unofficially known as Huldulandið) is another favorite for heli-skiing and ski-touring.
7. Mývatn Cross-country skiing and snowshoe walks across frozen lakes and lava fields are a big winter lure in this prime "fire and ice" location.
8. Seyðisfjörður Just 10 minutes outside this perfectly picturesque town is Stafdalur, with one lift plus kids' lift, plus cross-country and snowmobiling opportunities.
9. Eskifjörður In the "Alps of the East Fjords" sits Oddsskarð, a small resort high above the towns of Eskifjörður and Neskaupstaður, with good backcountry access. Visit during Easter for its snow festival.
10. Hvannadalshnjúkur Iceland's loftiest peak (6,923 ft; 2,110 m) offers springtime ski mountaineering opportunities for those with plenty of experience.

Trip notes
Traveling between North America and Europe with Icelandair, you have the opportunity to add a stopover in Iceland at no additional airfare.
Air Iceland Connect offers domestic flights to various parts of Iceland.

Text by Carolyn Bain. Banner photo by Elli Thor Magnusson.
This article first appeared in the Icelandair Stopover inflight magazine, winter 2020