Book your flight to Raleigh-Durham with Icelandair
Fly in the next three months: Flights to Raleigh-Durham
Please use the search function at the top of the page to find our best flight deals
*Fares displayed have been collected within the last 72hrs and may no longer be available at the time of booking
Plan ahead for your trip to Raleigh-Durham with Icelandair
Please use the search function at the top of the page to find our best flight deals
*Fares displayed have been collected within the last 72hrs and may no longer be available at the time of booking
What to see and do in Raleigh Durham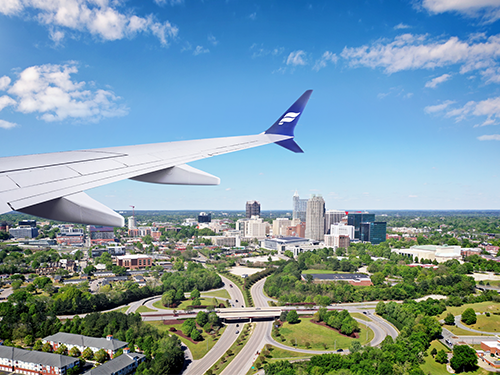 Introduction to Raleigh Durham
A golfer's paradise, the Triangle Region of North Carolina, boasts over 40 golf courses to enjoy and hone your skills. The area has an increasingly large population of students and young professionals, with plenty of things to do and see, making Raleigh-Durham one of the best places to live in the state.
We're talking green spaces, live music, passion-fuelled sports, a thriving arts scene, a multitude of museums, fantastic restaurants and a booming craft brewery scene. Rest assured, you'll never run out of things to keep you entertained during your time in Raleigh-Durham.
Icelandair offers great deals on flights to Raleigh-Durham from the UK, Ireland and mainland Europe for golfing, hiking and museum-hopping.
After settling in, we strongly recommend visitors explore the nearby Crystal Coast, with its 56 miles (90km) of protected beaches, and the Smoky Mountains - a hiker's paradise.
The best time to visit Raleigh-Durham
The best time to fly to Raleigh-Durham is in either spring or autumn. During these times, you'll be able to enjoy the beauty of the natural area and attractions without the sweltering temperatures of the Carolina summer.
In addition, the summer months tend to be quieter, as many of the area's college population move home for this period.
Spring in Raleigh-Durham is both blissful and exciting, pairing milder temperatures (average of 10-20℃) with green leaves, sweet-smelling blossoms and a variety of festivals and things to do.
The autumn months in Raleigh-Durham are perfect for those who love picturesque strolls through the outdoors, down pathways lined with streaks of gold and auburn leaves.
This period of the year brings colder temperatures, around 5-10℃, yet rewards visitors with idyllic surroundings and its relaxed atmosphere.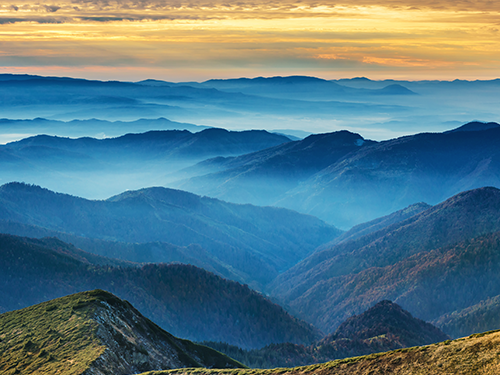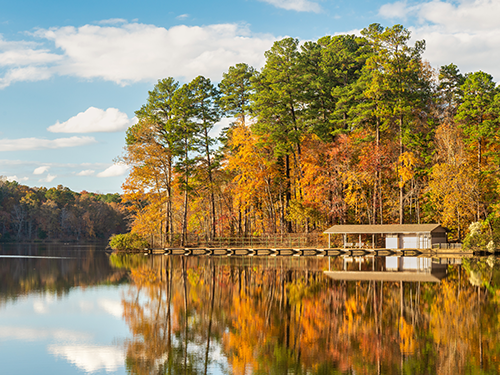 Places to visit in Raleigh-Durham
Pretty, tree-lined Raleigh is North Carolina's capital.
The state's most visited museum – the North Carolina Museum of Natural Sciences – is free to visitors and well worth a visit. Here you'll get up close and personal with science as you explore the dinosaur centre, whale skeletons, live animals and walk-through dioramas.
Animal lovers will enjoy one of the region's best (and most unexpected) sights: the Duke Lemur Centre in Durham. Home to the largest collection of lemurs outside their native Madagascar, this animal sanctuary is guaranteed to melt hearts.
Raleigh-Durham is also known as an intellectual capital in the USA. Travellers often visit the local college campuses, curious about the three powerhouse universities that comprise the 'Research Triangle Region': Duke University, University of North Carolina at Chapel Hill and North Carolina State University.
Hotspots around Raleigh-Durham
North Carolina is a nature lover's dream.
The Great Smoky Mountains National Park is the USA's most visited National Park. Overflowing with forest, wildlife and waterfalls, it takes its name from the ever-present morning fog. Visit year-round for its hiking trails, in late spring to enjoy its wealth of sprouting wildflowers or in autumn for stunning displays created by falling leaves.
Make pit stops at fun things to see and do along the 280-mile (450km) road trip from Raleigh to the Great Smoky Mountains National Park. Stop at nearby Asheville, often listed as one of the coolest cities in the USA, nicknamed Beer City due to it being home to more breweries per capita than any other US city.
Golfers will have plenty of greens to choose from. With more than 40 private and public golf courses, all within 20 miles (32 km) of Raleigh, it's easy to see why the area has a reputation as a golfer's paradise.
Aviation fans should head to the North Carilonian coast, where they can visit the Wright Brothers National Memorial at Kitty Hawk. Here, in 1903, the Wright brothers took to the air in the first successful powered flight.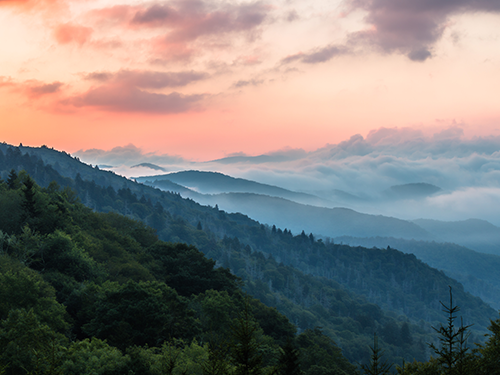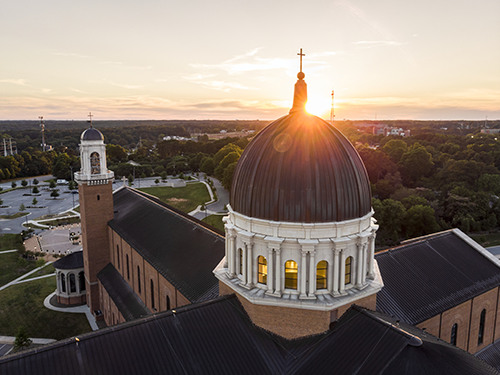 Events around Raleigh-Durham
There are a range of events around the Raleigh-Durham area, at all times of the year, which celebrate the local food, music and culture of the region and the people that call it home.
The Full Frame Documentary Film Festival takes place during spring. It's a four-day international film festival featuring nearly 100 documentary filmmakers and their works.
Meanwhile, summer brings the vibrant and exciting Festival for the Eno, offering exceptional live music, arts and crafts, food, drink and even water sports, making this party truly one to remember. We strongly recommend this one.
In autumn, the area hosts the North Carolina Comic-Con, giving locals and visitors an opportunity to celebrate the art, clothing and music of the sci-fi genre.
Winter brings a wide range of holiday celebrations. A particularly exciting festival is Kwanza, held every year celebrating family, community, and culture during the holiday season.
Places to eat in Raleigh-Durham
Raleigh and Durham are among the most underrated foodie destinations on the East Coast.
The area's rich cultural heritage affords them access to a wide range of different cuisines.
Krispy Kreme doughnuts and Pepsi hail from North Carolina, but we suggest exploring more food groups on your visit.
The state is best known for its chicken-fried steak, barbecue (preferably pork), Indian tacos and fried-onion burgers. Southern flavours (fried chicken, biscuits and gravy) are a state-wide passion, and seasonal seafood from the coast is a winner.
Travellers can choose from a wide range of restaurants and other places to eat in Raleigh-Durham, with everything from farm-to-table to comfort food to fine dining available.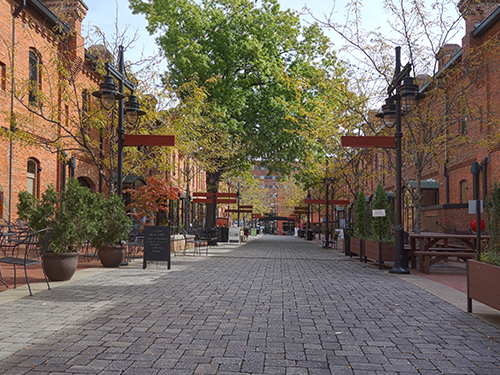 FAQs about travel to Raleigh-Durham
Helpful information for travellers to Raleigh-Durham
When should I visit Raleigh-Durham?
While there's no bad time to plan a visit, we recommend booking a flight to Raleigh-Durham, North Carolina, between early April to mid-June or from early September to early November.
Planning your trip during these times allows you to avoid most of the busy tourist season while still being able to enjoy the regions' climate and excellent atmosphere.
How soon do I need to book my flights to Raleigh-Durham?
To get the best deal when booking a flight with Icelandair, we recommend buying a ticket ahead of time and, if possible, being flexible on your travel dates. This will improve your chances of securing a great price on your ticket.
How long are the flights to Raleigh-Durham from Ireland?
While the length of your travel depends on the time between your connecting flights, flying from Ireland to Raleigh-Durham will generally take around 9-10 hours.
Though this doesn't factor in any layover or stopover you may make along the way.
Before you drive North Carolina's Blue Ridge Parkway, how about visiting Iceland's Golden Circle or renting a car to explore its Ring Road? When you book flights to North Carolina with Icelandair, you can add a Stopover in Iceland at no additional airfare.
How far is RDU Airport from attractions?
Raleigh-Durham Airport (RDU) is around 15 miles away from Raleigh city centre, making travelling to the social hubs of the area quick and straightforward.
There are several ways to reach Raleigh-Durham's downtown area from the airport, including buses, taxis and private transfers.
What airport in Raleigh Durham will I land at?
Make the most of your trip