What to see and do in Kulusuk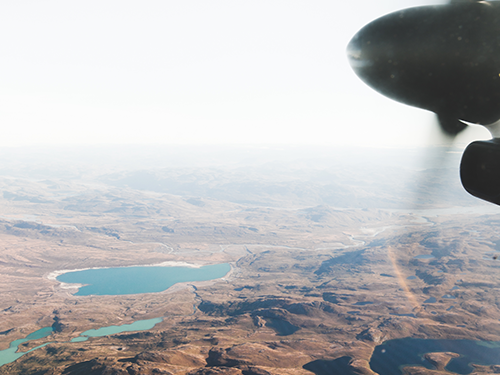 Best time to fly to Kulusuk
Kulusuk is pretty chilly all year round, with highs of 60°F (15°C) during the summer months and temperatures rarely reaching above 32°F (0°C) in the winter. But if you don't mind the cold, there's plenty to enjoy in Kulusuk throughout the year.
The summer months bring long daylight hours and a chance to experience the midnight sun. May to August is a great time to visit if you plan on hiking through Greenland's vast countryside.
Alternatively, for a truly wintry escape, a visit from September to March is the perfect time to see the snow and enjoy all kinds of activities like dog sledding and skiing.
With very little light pollution, Kulusuk is also a great place to catch a glimpse of the Northern Lights if you're traveling between August and April.
Getting to and around Kulusuk
Icelandair offers flights to Kulusuk Airport via Iceland throughout the year so you can travel whenever you want to.
Due to its small size, there's no public transport in Kulusuk, making it a great destination for active travelers.
When it comes to exploring the area, the most common ways to get around are by boat or on foot during the summer and with a dog sled, snowmobile, skis, or snowshoes in the winter.
So get out there and explore the remote, untouched wilderness on foot, get among the icebergs by kayak or boat, or travel through the mountains on a dog sled or snowmobile – the choice is yours!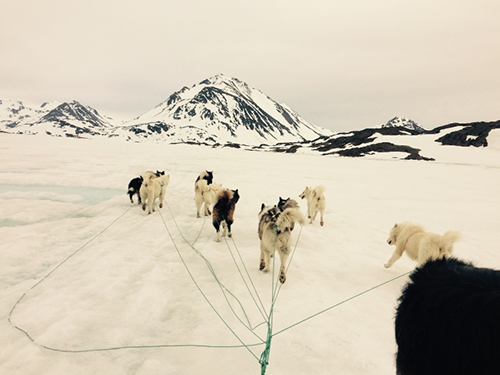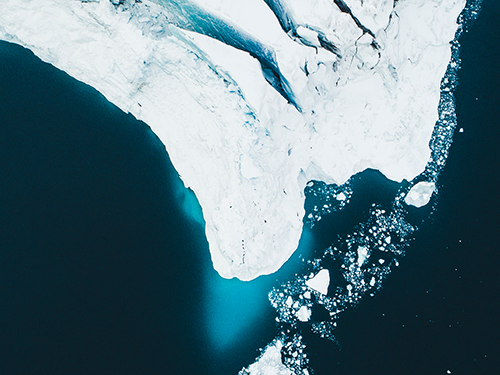 Things to do in Kulusuk
Despite its tiny population and frosty temperatures, there's plenty to see and do in Kulusuk.
Characterized by colorful houses, the village of Kulusuk, on the island of the same name, is home to hunters and fishermen who are still strongly connected to the traditions of their ancestors.
You can immerse yourself in the ancient Inuit culture by visiting the Kulusuk Museum. Here, you will have an opportunity to see some examples of beautiful Inuit craftsmanship, especially carvings done in tusk and bone.
Outdoor adventures are another good reason to visit this part of the country. Many providers arrange Kulusuk tours throughout the year to help you explore the country.
Tasiilaq, the largest town on the East Coast, is also only 10 minutes by helicopter from Kulusuk, or an hour by boat (if the weather conditions are good), offering even more outdoor activity options.
Eat and drink in Kulusuk
Hotel Kulusuk is the main option when it comes to eating out, offering up a variety of hot and cold options for breakfast, lunch and dinner. The venue is also Greenland's only settlement hotel, and is just a 5-minute drive from Kulusuk Airport, making it popular among travelers.
Travelers who stay elsewhere tend to have a bed and board arrangement at their accommodation, or they opt for self catering.
Many travelers choose to bring their own food or buy something at the supermarket, to eat as they hike around the island.
If you time it well, it's also possible to grab some fast food from the airport around the time that flights arrive.