2020-11-26 | 12:00 PM
Winter travel in Iceland: advice for staying safe
Don't be daunted by winter travel to Iceland. There's so much to love about winter here – including the short and softly lit daylight hours, the long nights potentially filled with northern lights, and the beautiful snowy landscapes.
Christmas and New Year's Eve are big celebrations that do a great job of brightening the darkness. Then there's all the traditional knitwear, cozy gatherings, books to read, geothermal pools to soak in, skiing adventures, and so much more…

Winter is a great time to visit, but it should also involve a little extra planning. It's important to do your homework before a winter vacation in Iceland, so you know how to stay safe and be prepared for anything the elements can throw at you.
Resources for traveling safely
safetravel.is – a project of the Icelandic Association for Search and Rescue.

vedur.is – the website of the Icelandic Met Office has everything from weather and aurora forecasts to earthquake reports.
road.is – the official source for information on road conditions.
timeanddate.com – a handy place to see sunrise and sunset times, and how many hours of daylight you can enjoy. Look for twilight times too, when there is some light but the sun is below the horizon.
Average temperatures & daylight hours
Did you know that Reykjavík winters are surprisingly mild? The average January temperature in Reykjavik (-0.6°C / 31°F) is similar to New York City and Berlin.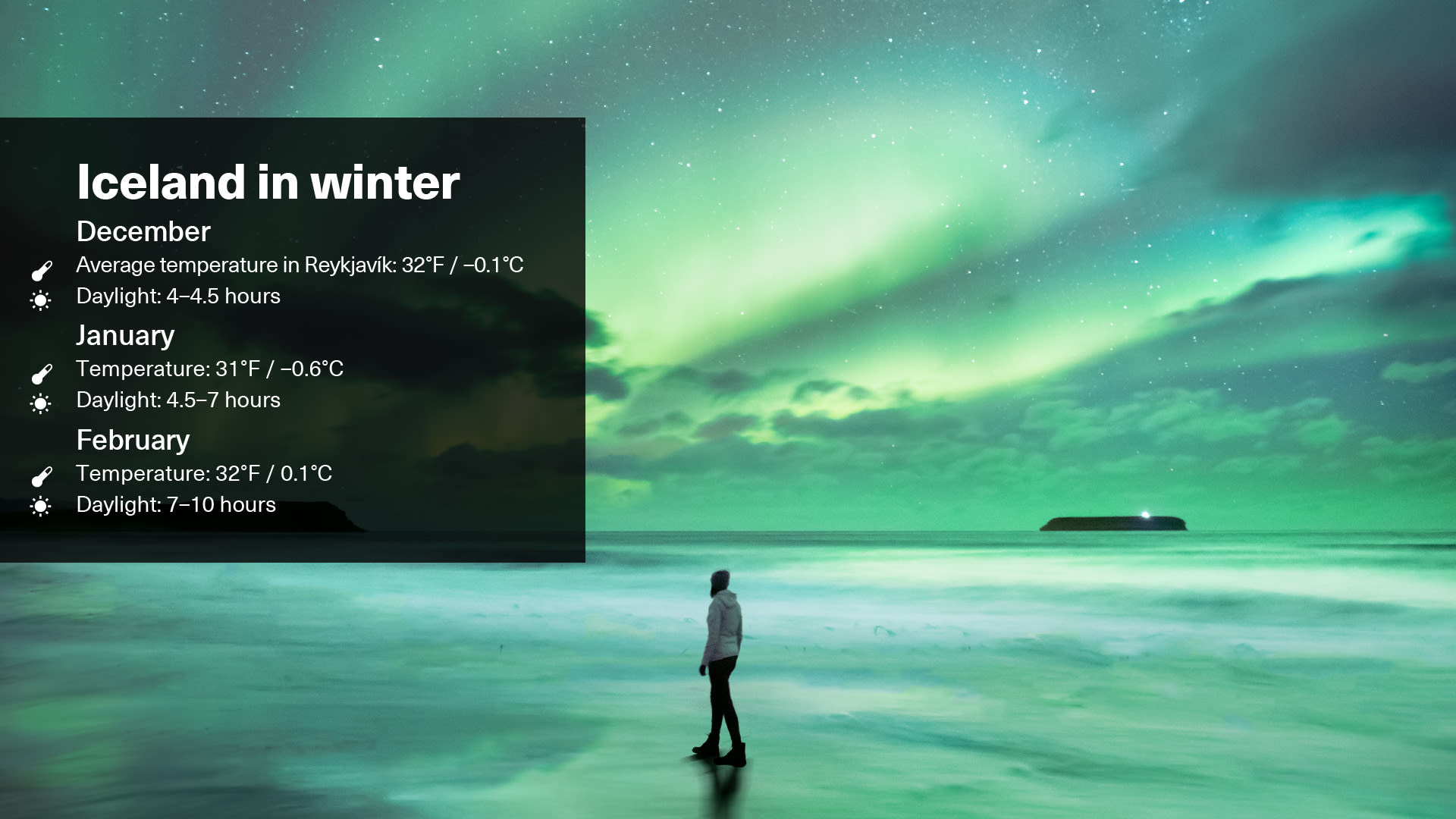 Red more about the seasons in Iceland, and how they impact the best time of year to travel.
Safety matters
Watch our short video for information on winter travel in Iceland.
And we've got advice for driving in Iceland, with useful year-round tips.