What to see and do in Frankfurt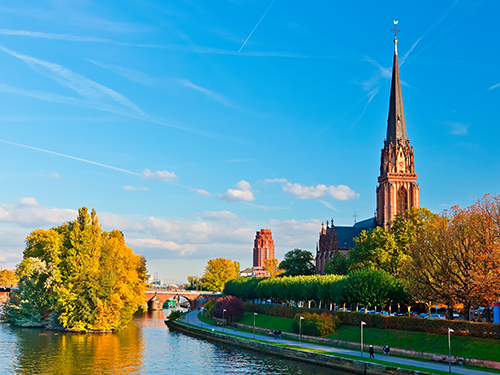 Best time to fly to Frankfurt
Frankfurt is a beautiful city to visit all year round, but the peak season for tourism is between April and September. The weather is mild at this time of year, and the days are longer, so you can really make the most of your vacation in Frankfurt and its beautiful surroundings.
The warmest months are June, July, and August, with temperatures reaching around 75°F (24°C). This makes summer travel popular with tourists.
The weather is coldest between November and March. January is the coldest month, with average temperatures between 30°F and 39°F (-1°C to 4°C). But if you can brave the cold, Frankfurt has many festive events and markets that make travel during the chilly winter weather worth it!
Getting around Frankfurt, and beyond
The public transit system consists of metro, tram, and bus lines, which are part of the Rhein-Main-Verkehrsverbund (RVM). This seamless network of transport is speedy and efficient and can get you just about anywhere in and around the city.
If you fancy seeing more of Germany, then why not hop on a train from Frankfurt Main Hauptbahnhof, the city's main railway station? Within an hour you can be in the gorgeous, lush green, old spa town of Wiesbaden or enjoying the historic riverside charm of Mainz.
Slightly further afield is Heidelberg, home to Germany's oldest and most prestigious university. Hillside castles, quaint villages, and steep vineyard terraces line the storybook Rhine Valley, so there's plenty to be explored.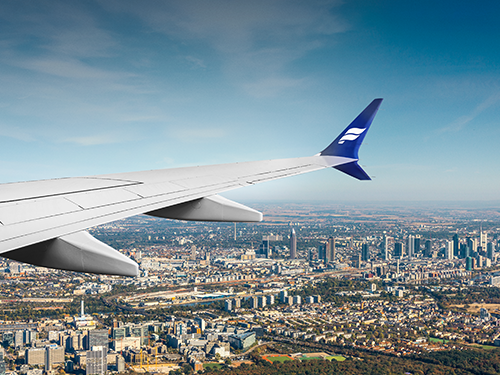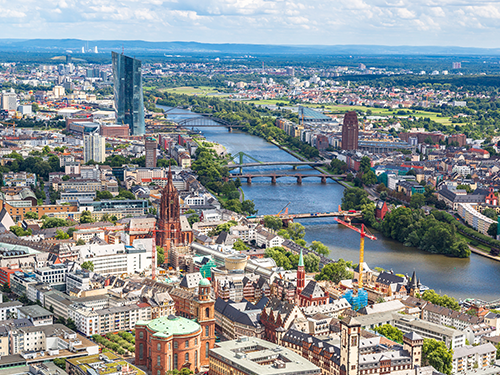 Things to do in Frankfurt
While Frankfurt is famed for being the financial heart of Europe, 'Mainhattan' has so much more to offer.
There's an impressive modern skyline and an excellent bird's-eye view from the 200m Main Tower observation deck. But don't overlook the city's old-school charm at ground level. Enjoy a great perspective on it all while taking a cruise on the Main River.
Quintessential Germanic character is a hallmark of the Römerburg, Frankfurt's central square. Sitting pretty amid photogenic half-timbered buildings, it's not far from the imposing red-sandstone cathedral.
Of the dozens of fantastic landmarks lining Frankfurt's Museum Embankment, our pick is Städel Museum, packed to the rafters with world-class art.
Food and drink in Frankfurt
The Kleinmarkthalle (an indoor market hall) is the heartbeat of the city's food life, so be sure to stop by for top tastes and people-watching.
For the best local flavor, seek out Frankfurt's trademark apple wine taverns - apple wine (ebbelwei) is the city's pride and joy.
It's a cider, served in quaint, cozy old taverns. You'll want to look out for them in the Sachsenhausen neighborhood.
Other traditional culinary specialties to look out for include the brilliantly named Handkäse mit Musik ('hand-cheese with music') - soft cheese marinated in oil and vinegar, served with raw onion.