03/31/2022 | 11:00 AM
Actress ​Aníta Briem on returning to Iceland and her new film, 'Quake'
Aníta Briem left Iceland and moved to London at the age of 16. Her aspirations were to create an international career, which eventually led her to Los Angeles, where she lived and worked for 13 years.
Then something life-changing happened. The actress, whose CV features films such as Journey to the Center of the Earth (2008) and TV series such as The Tudors (2007-10), landed a role in the 2020 Icelandic TV series The Minister (Icelandic: Ráðherrann). She returned to Iceland to shoot it and fell in love with her home country again. She found herself moving back to Iceland and starting a whole new career here, acting in 4 films directed by Icelandic women – and then she decided to become a filmmaker herself.
Aníta has created and written the TV series As Long as We Live, which is produced by Glassriver for Iceland's Channel 2 and has just been picked up for global distribution by Eccho Rights. It will start shooting in Reykjavik in July 2022.
In the meantime, the 39-year-old actress can be seen in Tinna Hrafnsdóttir's new film Quake (Icelandic: Skjálfti), based on a best-selling novel by Auður Jónsdóttir (recently published in English). Quake premieres in cinemas in Iceland on March 31, 2022 after a run at film festivals in Toronto and Tallinn. Check out the trailer below, and look for it in cinemas and local film festivals.
Aníta spoke to Tina Jøhnk Christensen for Icelandair.
You play the lead in the film 'Quake'. It is about Saga, who suffers a devastating epileptic attack and loses her memory. What were the challenges of playing Saga?
It was an enormous challenge, because the film is seen through her eyes, so I am basically on screen for almost the entire duration of the film. That is an enormous responsibility. I loved the script and wanted to give Tinna (Hrafnsdóttir, the director) the very best I could, and I knew it would be an enormous undertaking that would require me to be very vulnerable. It would require a lot of work to do it justice. Just on a physical level, I researched what it means to have epilepsy. Almost like constantly having an attacker behind you not knowing when he or she will strike. You could be going downstairs holding your child and in that moment, you could have a life-threatening attack. This constant vulnerable state is likely going to have a severe psychological effect, both for the person suffering from it and the people around her. The metaphor of the eruptive nature was so appropriate and powerful as applied to the story of this family.

Saga is a single mother, and has the epileptic attack while playing with her son. How does this affect her?

One of the themes in the film is motherhood. Saga is a single mother who is afraid of losing her son, so there is a lot at stake for her. That is the life-and-death stake for her and that is what drives her. She fears that she will lose her son and that is something that I could relate to because I have a daughter who is a similar age.

The film is called 'Quake'. What does the title signify?

It is about her personal physical quake and eruption. You also have the internal family's eruption. But the fact that she loses her memory and starts seeing the world with new eyes when she wakes up from the seizure ends up becoming a gift for her because it allows her to see things very clearly. She sees things that had been normalized in her life, her relationships and family, and now she has a new perspective and can actually make changes in her life.
She has also lost her identity, as she does not recall who she is. Was this difficult to act?
I recently went through a huge change in my life. I had been living in America for a very long time and I came home to Iceland to do the TV series 'The Minister'. I did not have any intentions of moving from Los Angeles, but then my whole world just changed. How I saw the world, what I valued, what I thought was the most important [thing] completely changed almost overnight, so I could relate to this. Seeing the world anew.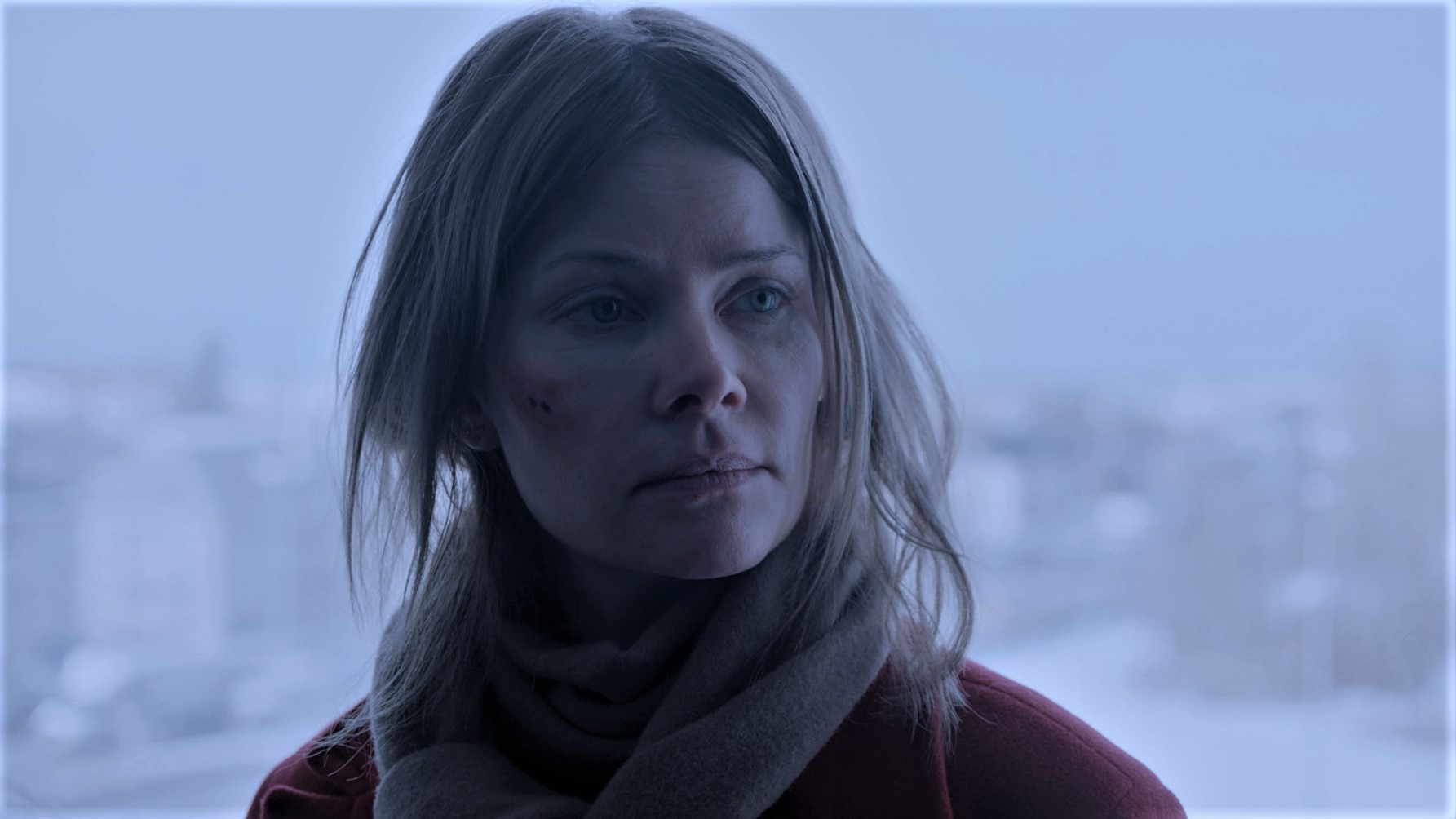 What happened for you to change this drastically?

It was partly working with a European mindset in filmmaking, which I really enjoyed. It felt closer to my heart. The environment and the sense of friendships and conversations were just deeper and more nourishing. Being able to pop over to my mom's for coffee. My daughter was 5 at the time and the idea of her being able to grow up close to her family was important. Seeing the world through the eyes of what's best for your child takes your ego away. Before, a part of me felt that I could not possibly leave Los Angeles, because I had not yet achieved what I wanted to achieve professionally. I don't feel that anymore.

What was it about Iceland that attracted you to come home? What was important?

I was incredibly fortunate to get some amazing work in Iceland with some very talented filmmakers. It was different from what I had done before. My work here fits what I'm passionate about, thematically. I am able to go deeper into the work, which is important for me. I do what I do because I actually believe that stories can make a huge difference in our lives. I try to do everything wholeheartedly, because stories can make such a huge difference. So to feel that you have a better chance to do something that will be powerful and significant, and that you may actually have really moved someone, that for me justifies me spending my life and my time doing it.

You have a long career as an actress and thus have a lot of experience with directors. Tinna Hrafnsdóttir is an actor and also a first-time director with 'Quake'. What was it like working with her?

The first 15 years of my career, I worked with only one female director, and in the last 2 years, I have worked with 4. It has really opened my eyes to the fact that for a long time I was part of telling stories that were written and executed by men and therefore all the women in those stories were ones that men had imagined. So to play a woman that a woman has imagined, and that a woman is capturing, is completely different.
Before filming, Tinna sat down with me and asked me, with the same weight as if she was asking me to take all my clothes off on camera, if I would be willing to not wear any makeup in the film. I said of course, and couldn't quite understand why she thought that would frighten me. But maybe she had a different perception of me in the beginning because she might have seen me playing someone sexualized or looking a certain way. This role was not at all like that. So to be able to approach it from a purely female point of view was very liberating. You can really sense that in the story. Tinna has written a really sensitive and insightful screenplay. It was also very valuable that she was an actress as it was an emotionally difficult place for me to be in for 6 weeks and the way she communicated with me was with a sensitivity of someone who knows what that is.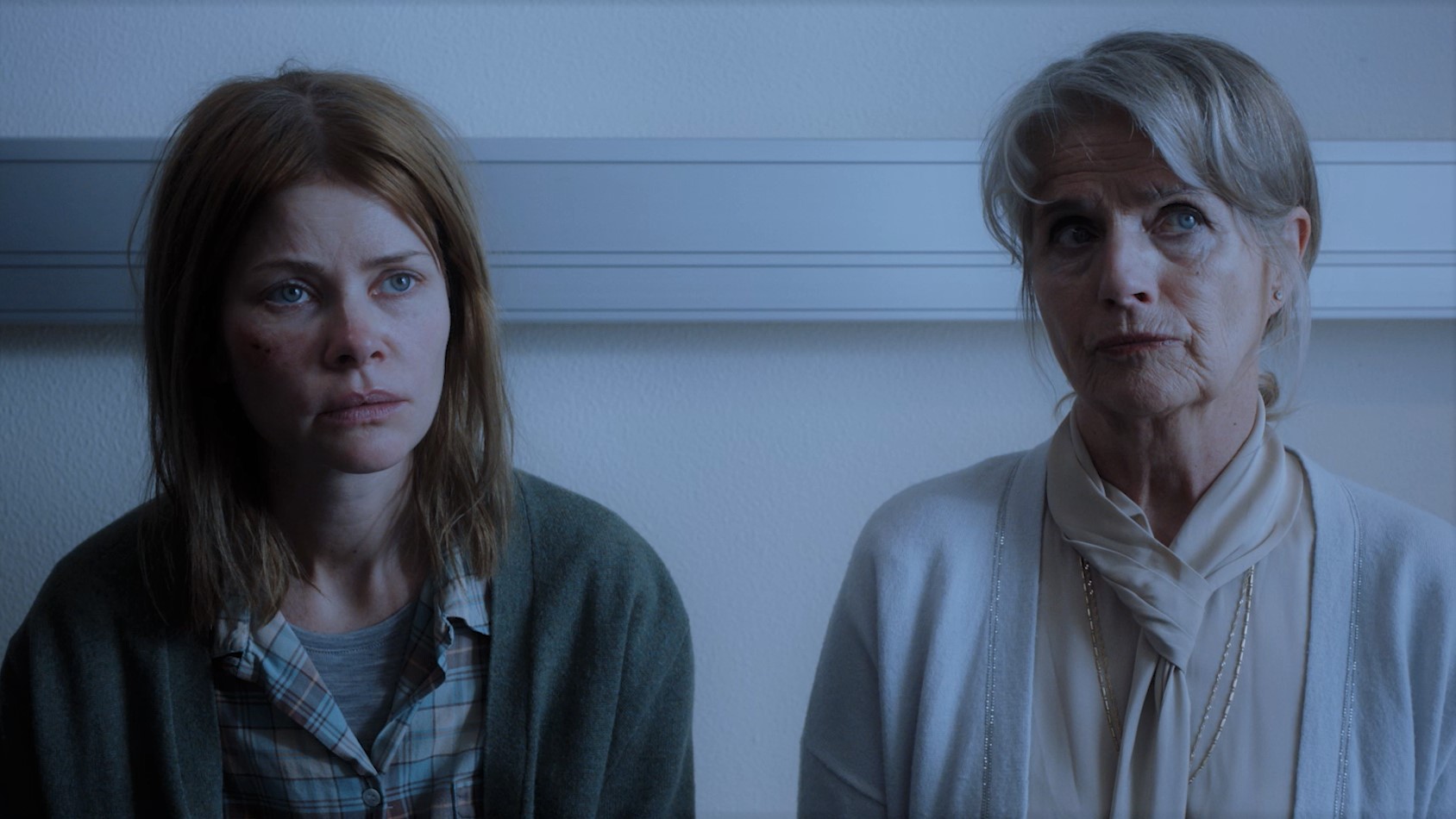 And you spoke your own language. Was this special for you?

As much as I love going to new places and experiencing new things and exploring new cultures, there is always that part of me that wanted to belong. That is probably very human. When I came to America, people thought I was interesting because I was different, but there is the other side of that where you just want to belong, because when you are different, you feel like an outsider.
So for me to be able to come back to Iceland and speak my mother tongue and tell stories in my native language – even though I have lived more abroad than in Iceland – it was pretty incredible and I felt I could go to new depths. I don't know if it has to do with no longer feeling like an outsider and a sense of security or whether I just really appreciate all the qualities about our Icelandic society because I'm seeing them with fresh eyes and not taking anything for granted. When I came back here, it just felt unequivocally right. That is a lovely thing to experience: To value the little things in life here. I have been given this gift of being able to return home and really appreciate it.
Now you have seen Iceland with new eyes, how would you describe it?

We are very shaped by our environment, by the drastic landscape and the very drastic source of light. Living in a country that can erupt at any moment and has these enormous glaciers... During some seasons it's dark all day, and during other seasons the sun never goes down. Feeling that nature is always somehow bigger than you – it gives you a humility as a human being and a respect for the environment. That is where I believe all the stories of trolls and elves come from. It's our way to put a personality to the landscape to which we have such a strong and dependent relationship.
How would you describe the Icelandic people?

I'd say they are very warm people. When you get to know them. Incredibly artistically inclined. Especially musically. We are a tight community. There is a real sense of, if something is wrong people are there to catch you. Family-oriented and progressive. Of course every community has aspects to improve but all in all there's a sense of straightforwardness. I generally trust I'm being told the truth, by the government, and on the news. I can just watch the news and assume those are facts. Which, after living in America is not something I take for granted.

You shot Ása Helga Hjörleifsdóttir's film A Letter from Helga in Iceland's Westfjords. What was that like?

Yes, I am particularly obsessed with that place right now. It is an incredibly special place. When I first got there, it was almost overwhelming, because the mountains and the cliffs there are so dramatic. I was intimidated and almost scared when I first got there. The raw power of the earth and the landscape in that region is just so enormous, but once I got over being terrified of it, I just had such a deep, deep connection to it.

You have created a 6-part drama series called As Long as We Live about mature love, lust and longing. What made you want to move your career in that direction?

It was actually a need – it started as a kind of act of desperation. When I got to a particular point in my life in terms of love and having been in a long-term relationship, I found a painful absence of stories on that subject. There are so many stories about people falling in love, going through obstacles, figuring it out and then riding into sunsets. And that's great. But those stories were not helpful when I was trying to sort out complicated feelings and situations in a different stage in life. It was the lack of resources and references that I personally felt drove me to do the research, and when I began to work through it, I found an overwhelming need to put it into a story. I got obsessed with the concept of the 7-year-itch. What is it that happens there? What is going on with us hormonally? Emotionally? Whenever I would talk to anybody about it, the stories spilled out of people and they seemed relieved because it is apparently not something that is widely talked about.
Story by Tina Jøhnk Christensen. Photos from 'Quake'.
---
Icelandair connects more than 40 destinations on both sides of the Atlantic from our hub in Iceland. We also fly domestically within Iceland, including to the Westfjords.
---
About our interviewer: Tina Jøhnk Christensen is an award-winning journalist and author from Odense, Denmark. Since 2013, she has been a voter for the Golden Globe Awards. Tina is based in Los Angeles and is a regular visitor to Iceland, which she loves. She covers film-related subjects for Icelandair.