11/19/2023 | 10:00 AM
Our new Flora amenity kit
In December 2023, we're proud to introduce a new amenity kit that embraces and celebrates Icelandic art and nature, with a focus on sustainability.
In designing our new kit, our goal is to bring passengers something beautiful and useful while minimizing our impact on nature. Of course we aspire to make their flight more enjoyable, but we have broader ambitions as well: To bring the spirit of Iceland to each journey.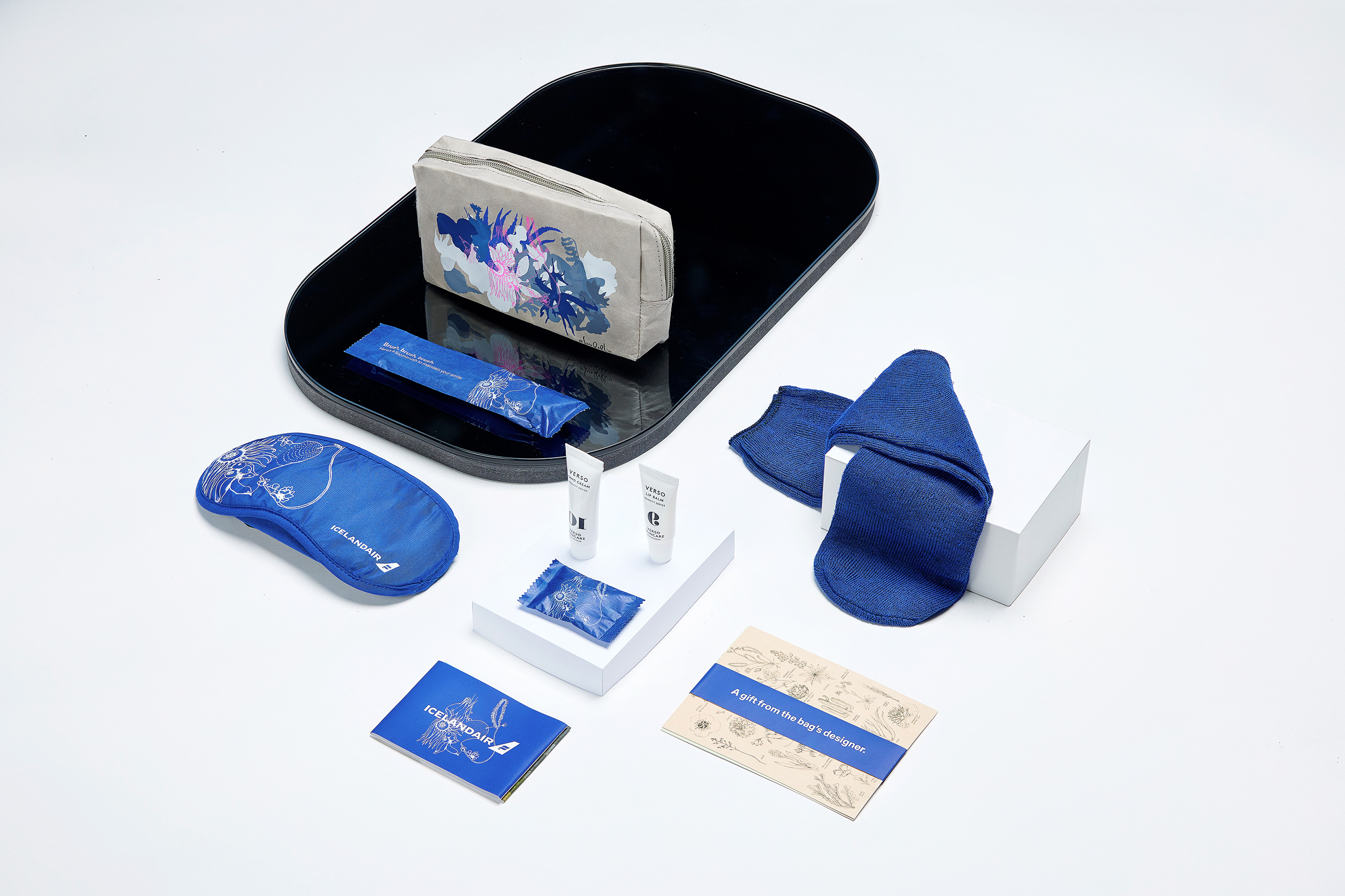 A sustainable approach
We designed our amenity kits with reusability in mind, and worked with partners that have a similar mindset.
There are two variations of the bag, and each is made of high-quality kraft paper: natural, biodegradable and recyclable. It's durable and long-lasting – so we hope passengers will feel inspired to use it again and again. The bag can be hand-washed, too.
Kraft paper takes its name from German (Kraft means strength or power) and is made from wood pulp, a renewable resource. Our kits are made from FSC-certified kraft paper and are highly durable, fully sustainable, and eco-friendly.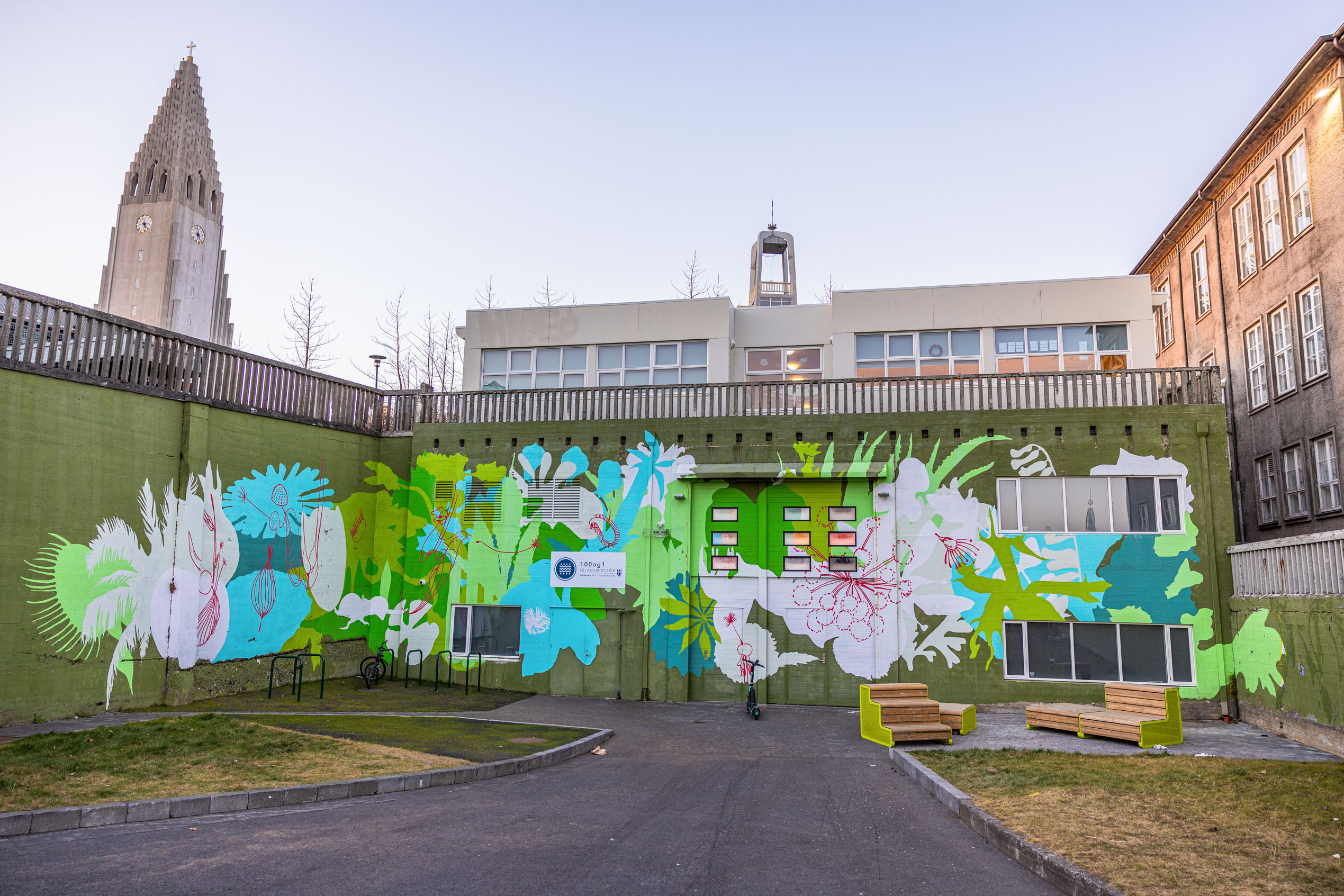 A connection to art and nature
For the design of our new kit, we partnered with Sara Riel (pictured below in her studio), a well-known Icelandic artist and designer who has gained attention for her large-scale murals in Reykjavík and across Iceland.
Our amenity kits take inspiration from Sara's mural in Reykjavík called Flóran (The Flora), pictured above.
Our collaboration with Sara invites you to discover a collection of plants and herbs – some are native to Iceland, some are common garden plants, and some are tropical species. All of them grow and thrive in Iceland, whether it be outside in nature or inside (and maybe with a little help from geothermally heated greenhouses).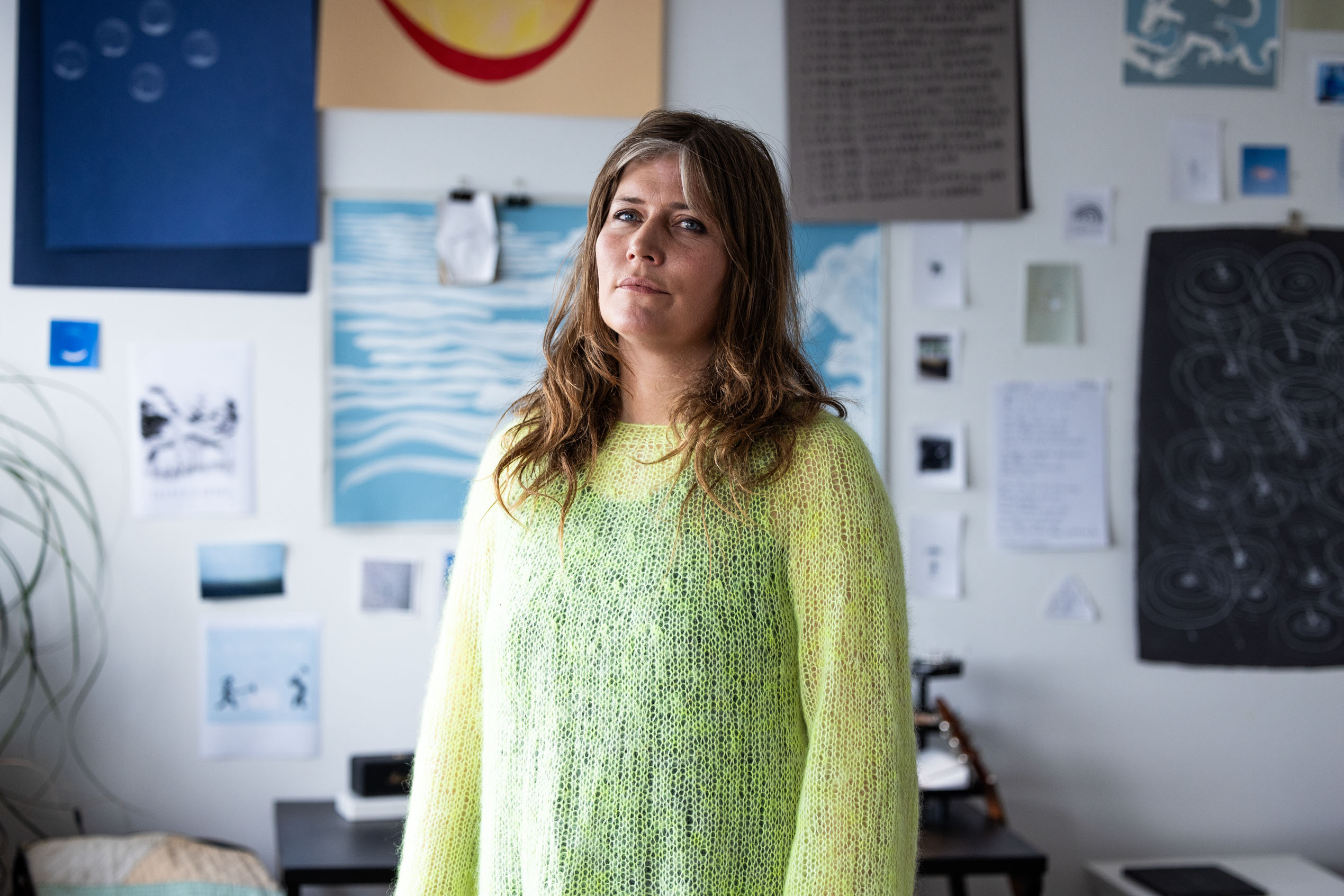 About Flóran / The Flora
Flóran / The Flora is a large-scale mural that spans three walls and reaches as high as 8 meters (26ft). Sara created the mural in partnership with Reykjavík City and the multicultural elementary school Austurbæjarskóli.
For the mural's development in 2019, the school's students (aged six to 16) were asked to answer a simple question with a drawing and explanation. The question was: If you were a plant, what plant would you be and why? There was no requirement to specify only Icelandic plants, as Sara wanted to reflect the students' diverse nationalities in her concept.
Sara collected the answers, studied them, and drew each species that had been selected. She then made three vegetation maps that serve as a floral key to the final artwork. (Vegetation maps are included in our amenity kits in postcard form, as a gift from Sara.)
These fine-line drawings were simplified into bold-colored forms and shapes, and layered on top of each other like a flower bouquet to create the final motif.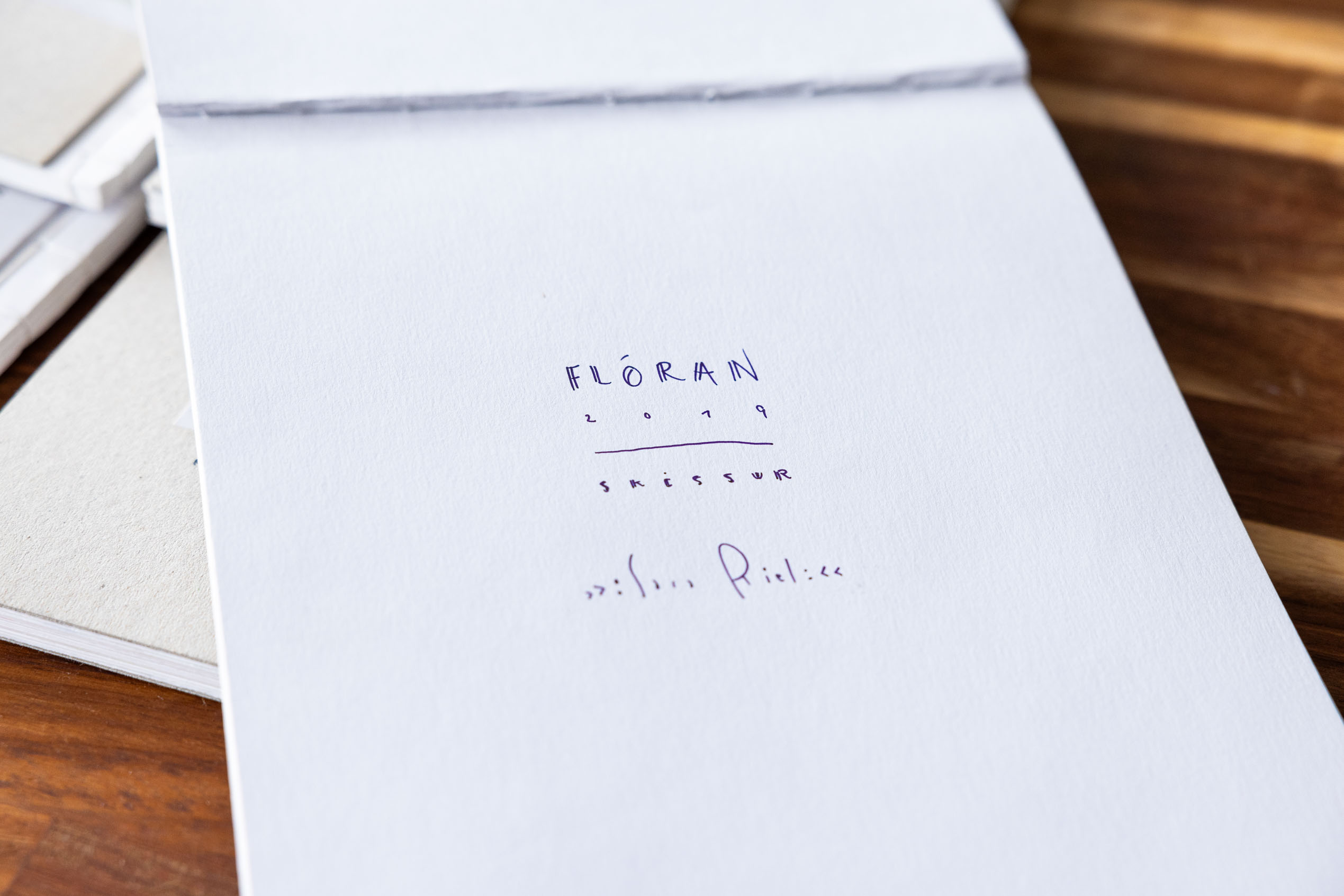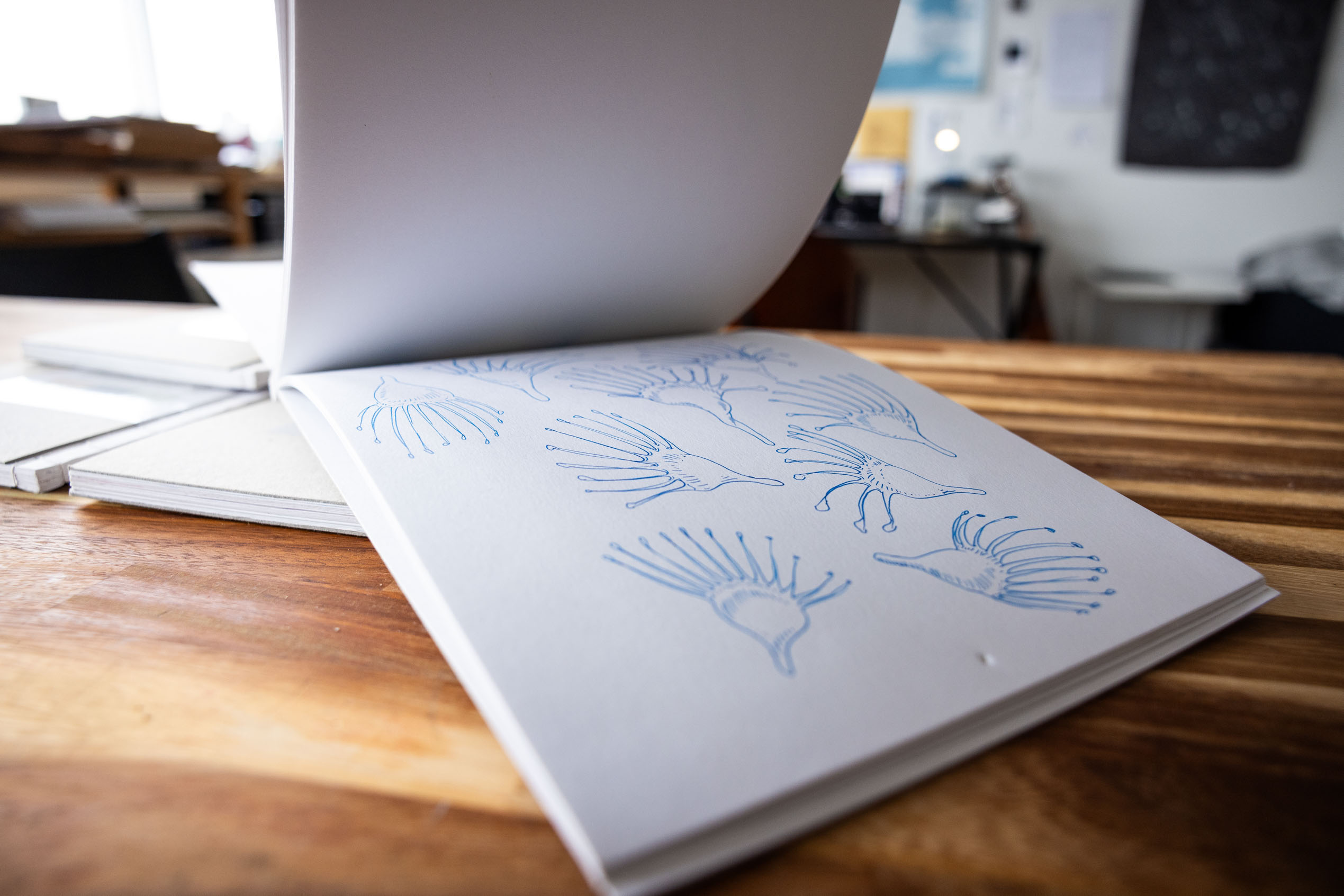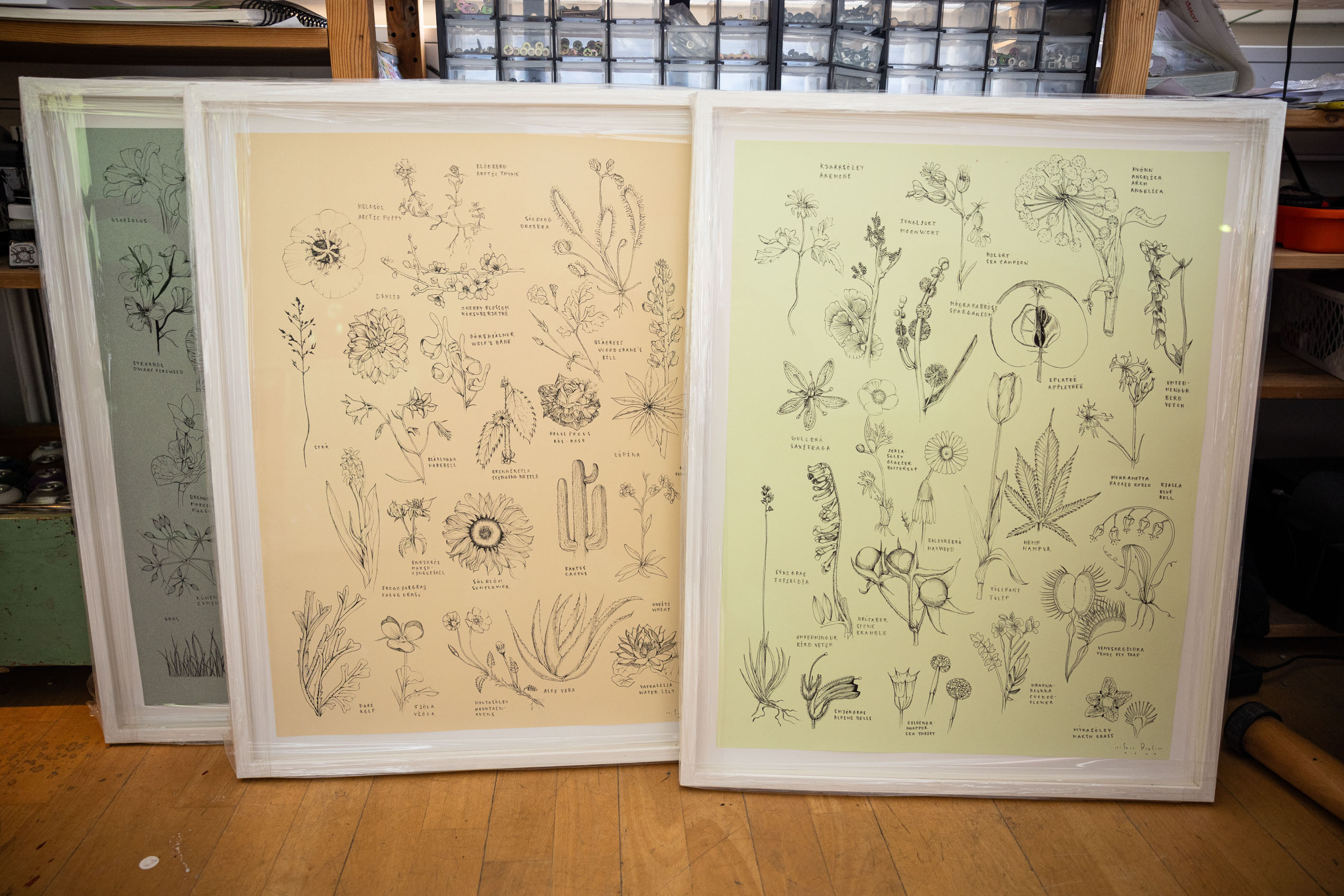 The location of Flóran / The Flora
Want to find the mural for yourself, on your Reykjavík explorations? It adorns the wall of Austurbæjarskóli, a school in the east part of downtown Reykjavík. Access is at Barónsstigur 32, just a short walk from Sundhöllin swimming pool or from the rear of the landmark Hallgrímskirkja church.
Other murals from Sara Riel in Reykjavík:
At Skúlagata 4, near Harpa concert hall, is Sjávarútvegshúsið (the Fishing Industry Building) with 'Til sjavar' or 'To the Ocean' on an exterior wall.
Next to Eymundsson bookstore at Skólavörðustígur 13 is a new work by Sara titled 'Hjól Atvinnulífsins: 9:00-17:00', which translates to 'The wheel of working life'.
If you find yourself in the Breiðholt neighborhood, look for the beautiful 'Fjöðrin' (Feather) that adorns the eastern end of an apartment building at Asparfell 2-12.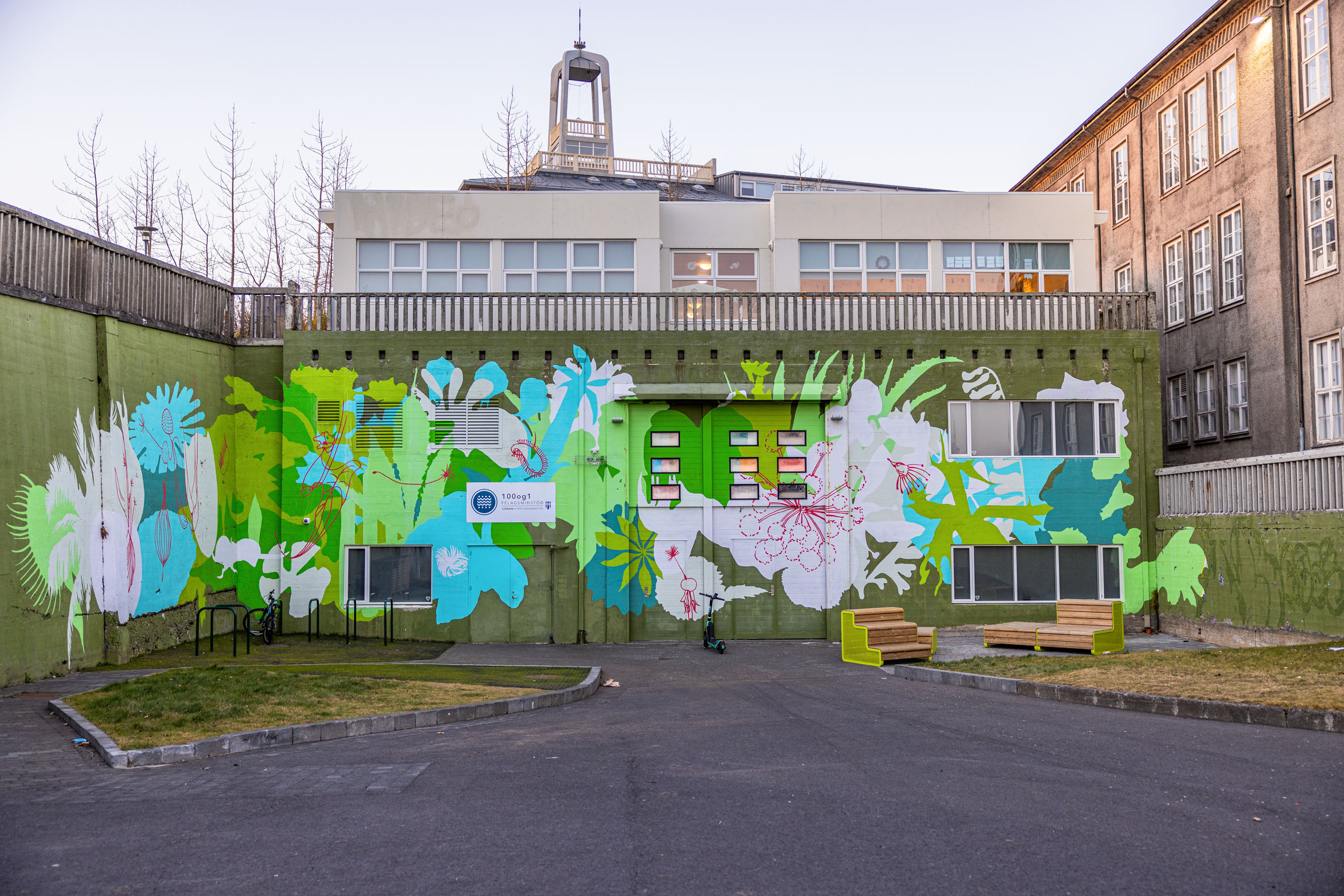 A smooth and enjoyable flight
As well as a fresh new design for our art-inspired kit bags, the contents have been designed and selected to help passengers arrive at their destination rested and refreshed.
Each kit bag contains skincare products, earplugs, a dental kit (toothbrush and toothpaste), eyeshade, and socks – plus a small gift from Sara Riel, in the form of illustrated postcards.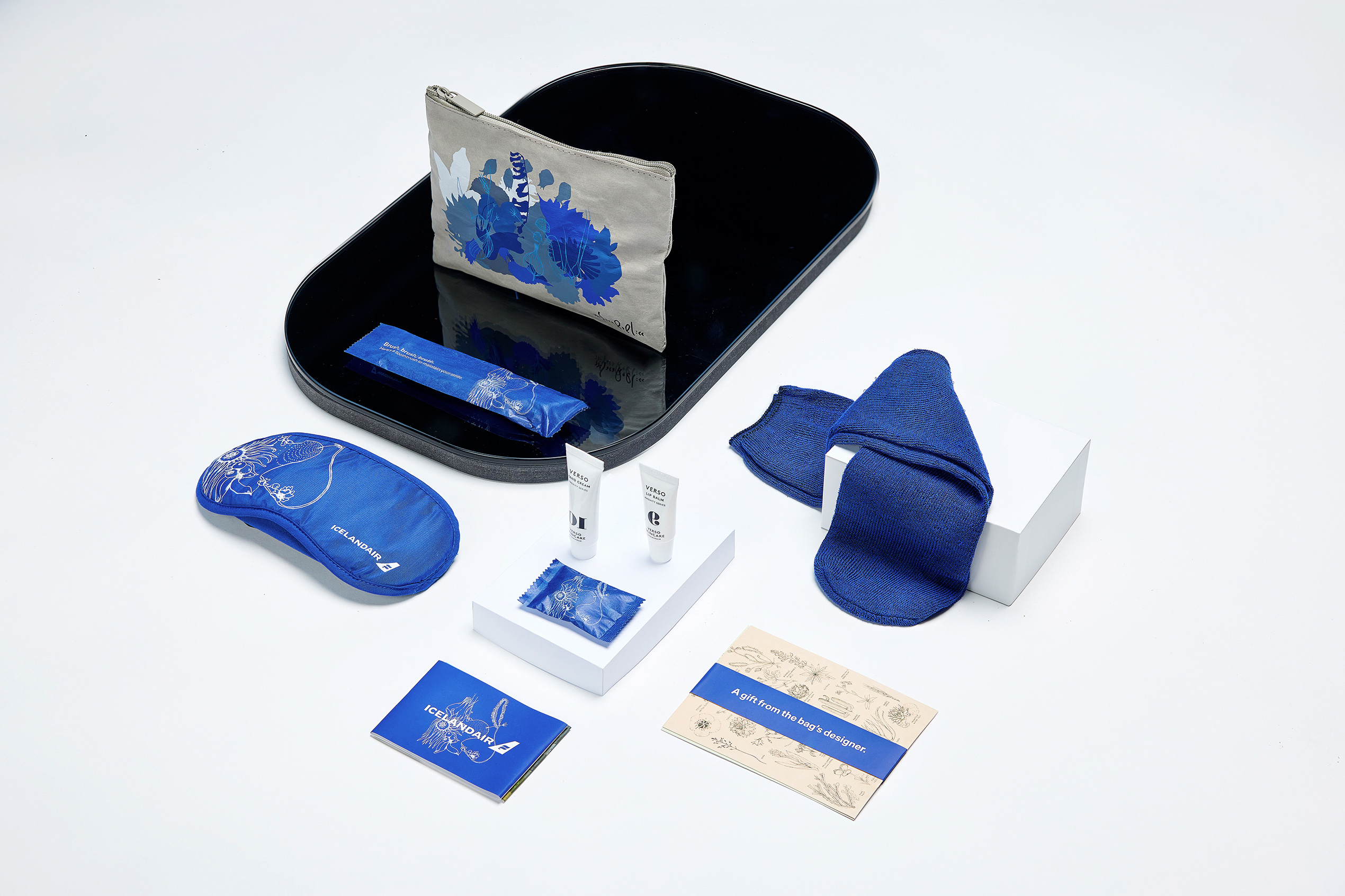 Our kits feature lip balm and hand cream from Verso Skincare, a Swedish brand with a strong Nordic approach. Their commitment to innovation and smart, science-based products is a match with Icelandair. Verso promotes sustainable skincare and has a focus on equality and diversity, and these are values we share.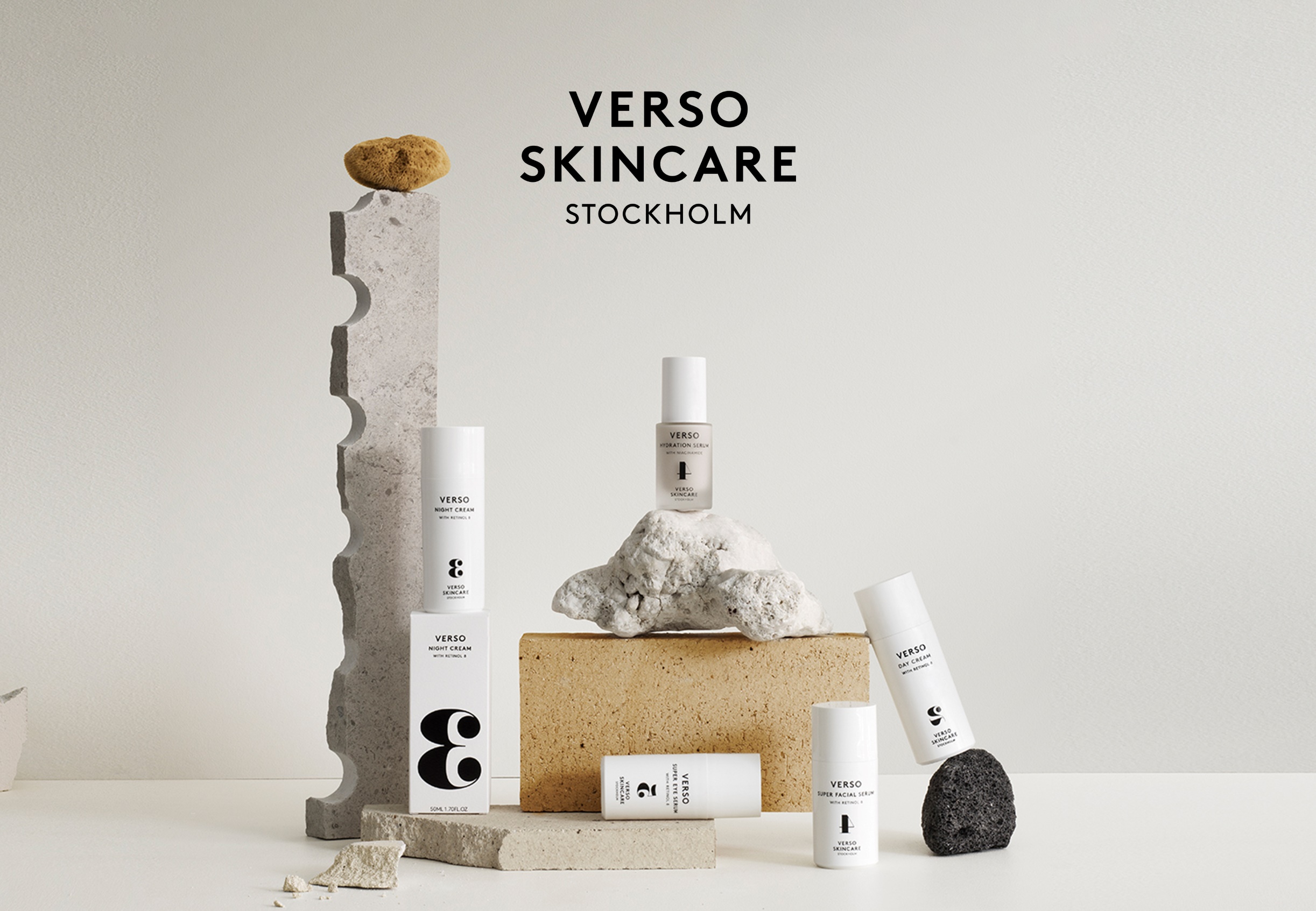 A gift for passengers
The complimentary amenity kits are given to Saga Premium and Saga Premium Flex passengers on all flights between Iceland and North America.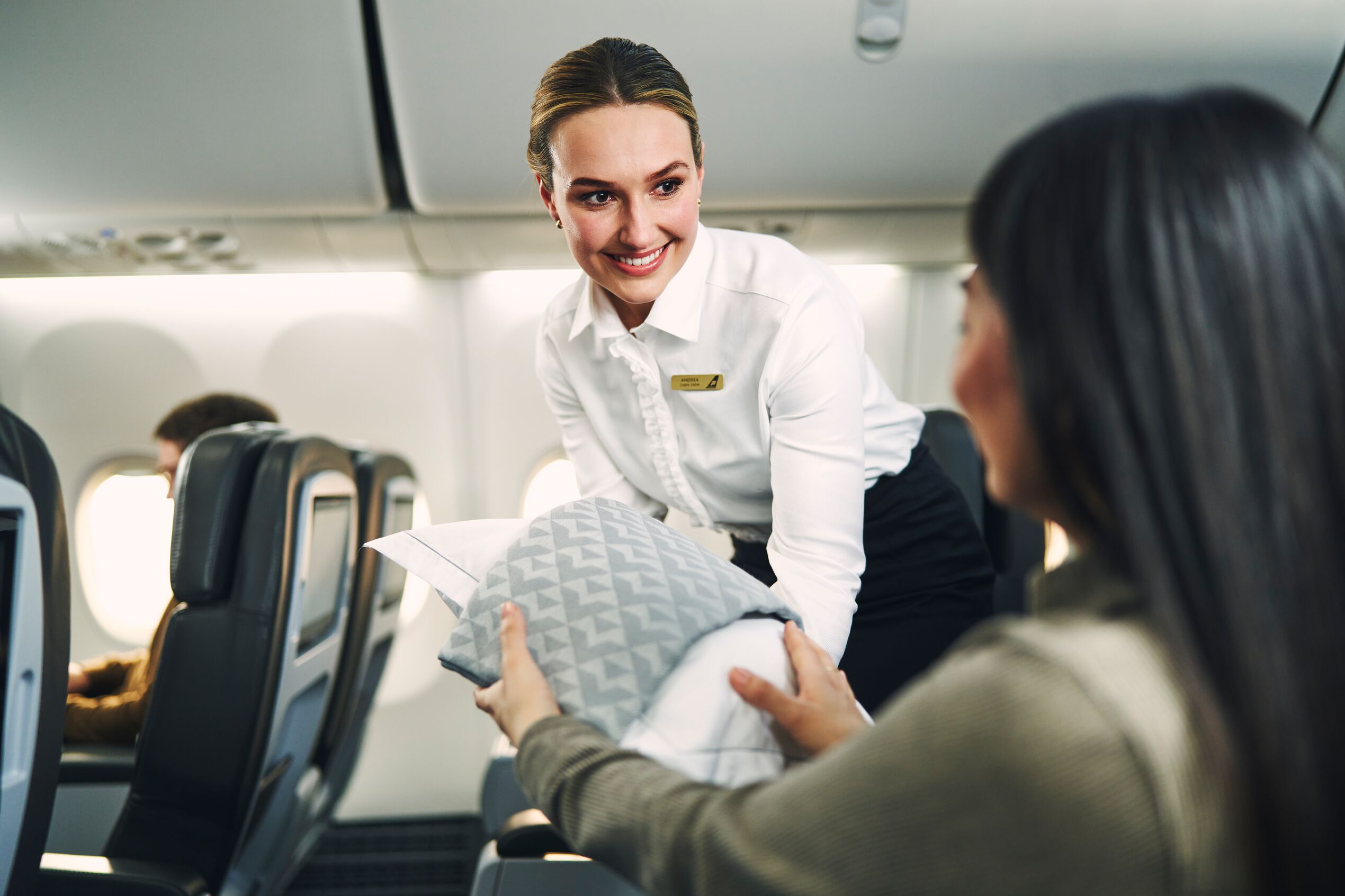 Our previous amenity kits
Our Flora amenity kits are replacing the award-winning "Dýralíf" (Wildife) kit collection, with four purse designs that celebrated Iceland's unique natural inhabitants. Read more about our previous amenity kits, which paid tribute to the puffin, arctic fox, Icelandic horse, and raven.