What to see and do in Tenerife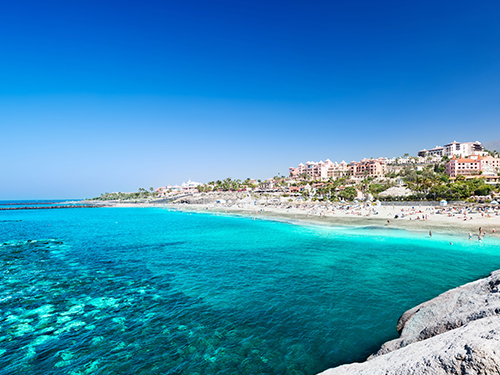 What to expect in Tenerife
If there was ever a recipe for the perfect family vacation, the ingredients would include easy access, a safe environment, and plenty of sun, sand and sea. In other words, everything that Tenerife offers in abundance.
Tenerife is the largest island in the Spanish archipelago known as the Canary Islands. Aside from relaxation and battery charging, this sunshine magnet appeals to the masses thanks to its wide range of activities that cater to everyone.
From bar-hopping to volcano climbing – you'll be sure to find your perfect fit in Tenerife.
Getting around in Tenerife
For many travelers to Tenerife, they take a taxi or bus shuttle from the airport to their accomodation and from there walk to shops, beaches and restaurants.
Generally, if you're staying at one of the beach resorts in the south, everything around you will be within walking distance, but taxis are aplenty and there is also a good public bus system to travel between towns at your leisure.
Travelers who want to explore more of the island than the beach resorts in the south may choose to rent a car for some or all of their trip. There are also plenty of bus tours that visit some of the top tourist spots in Tenerife.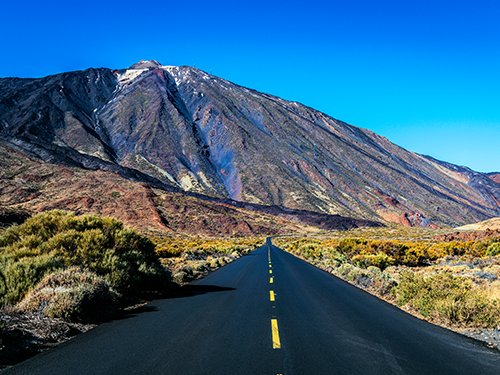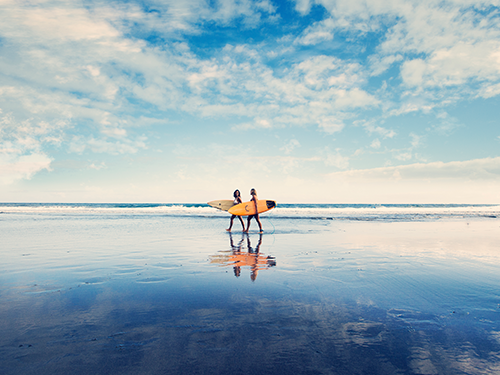 Things to do in Tenerife
The sunny southern side of the island is home to the most popular resorts. The town of Los Cristianos offers plenty of bars, restaurants and accommodation choices.
Despite the tourism development, there are still remnants of the fishing village that Los Cristianos once was, and you're never far from beach relaxation and water sports.
Right next to Los Cristianos is Playa de las Américas, a resort renowned for its vibrant nightlife and traveler-friendly restaurants, entertainment and shopping.
It's a given that most holidaymakers in Tenerife will want to spend a sizable amount of time sunbathing, but there are also fun activities including boat tours, surfing, paragliding and snorkeling. Or why not pay a visit to one of the island's wineries to try out the local produce?
Day trips from Tenerife
For travelers who'd prefer to avoid the main tourist hotspots, the west of the island might appeal more. Here you can find towns such as Puerto de Santiago and Los Gigantes.
There's no shortage of lovely beaches, and one of the area's main attractions is the magnificent natural wonder of Acantilados de Los Gigantes.
The name translates as the Cliffs of the Giants, and with good reason – in some places these vertical walls rise from the sea as high as 500 meters (1640ft)!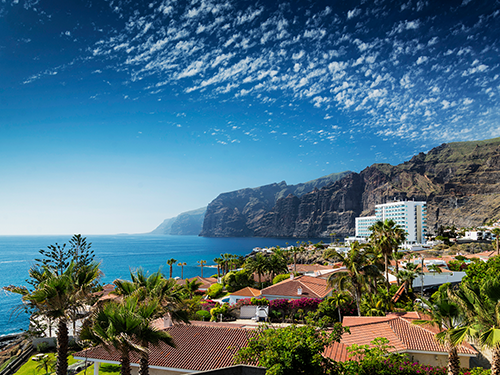 Travel to the North of Tenerife
Adventurous travelers may want to travel to the north of the island to explore some more off-the-beaten-track routes.
A walking tour of San Cristóbal de La Laguna is not to be missed. This town in the North is a hub of history and culture, with so many hidden gems to be explored.
It's also worth taking a stop at Santa Cruz de Tenerife, arguably one of the most significant cities in Tenerife, with Plaza de España at it's heart.
Tenerife is also an ideal spot for hiking lovers. One of the most breathtaking hikes in the North takes you from Santiago del Teide to Masca.
For a break from all that activity, visit one of the many banana plantations to learn more about how bananas are grown on the island and even get the chance to taste some of their produce.
Visit Pico del Teide
There's one attraction in Tenerife that towers above all others, literally. The volcano Pico del Teide is the highest peak in all of Spain, topping 3718 meters (12,200ft).
Located in Teide National Park, this is a great spot for hiking and taking in views of the island.
It's a somewhat arduous five-hour hike to the top, but you can always take the cable car. From there, you can simply enjoy the peak as a backdrop to the natural beauty of the park that surrounds the volcano.
The surrounding lunar landscape is home to viewpoints and a network of roads and trails too, to help you get close to the craters, lava rivers and rock formations.