06/21/2019 | 12:00 AM
Iceland Airwaves: 2019 Packages, New Line-Up Announcements
Hey music lovers! Did you see the big announcement from Iceland Airwaves last month? Hometown heroes Of Monsters and Men will headline the festival in November.
But the Airwaves team never rests, and this week they announced the next wave of acts for November's party. One of the biggest names in the third line-up announcement is 'adopted Icelander' John Grant, who will be performing two intimate shows. There's more (of course), from Cautious Clay – named one of Rolling Stone's "30 Best Artists We Saw at SXSW" – to much-loved Airwaves favorites Agent Fresco.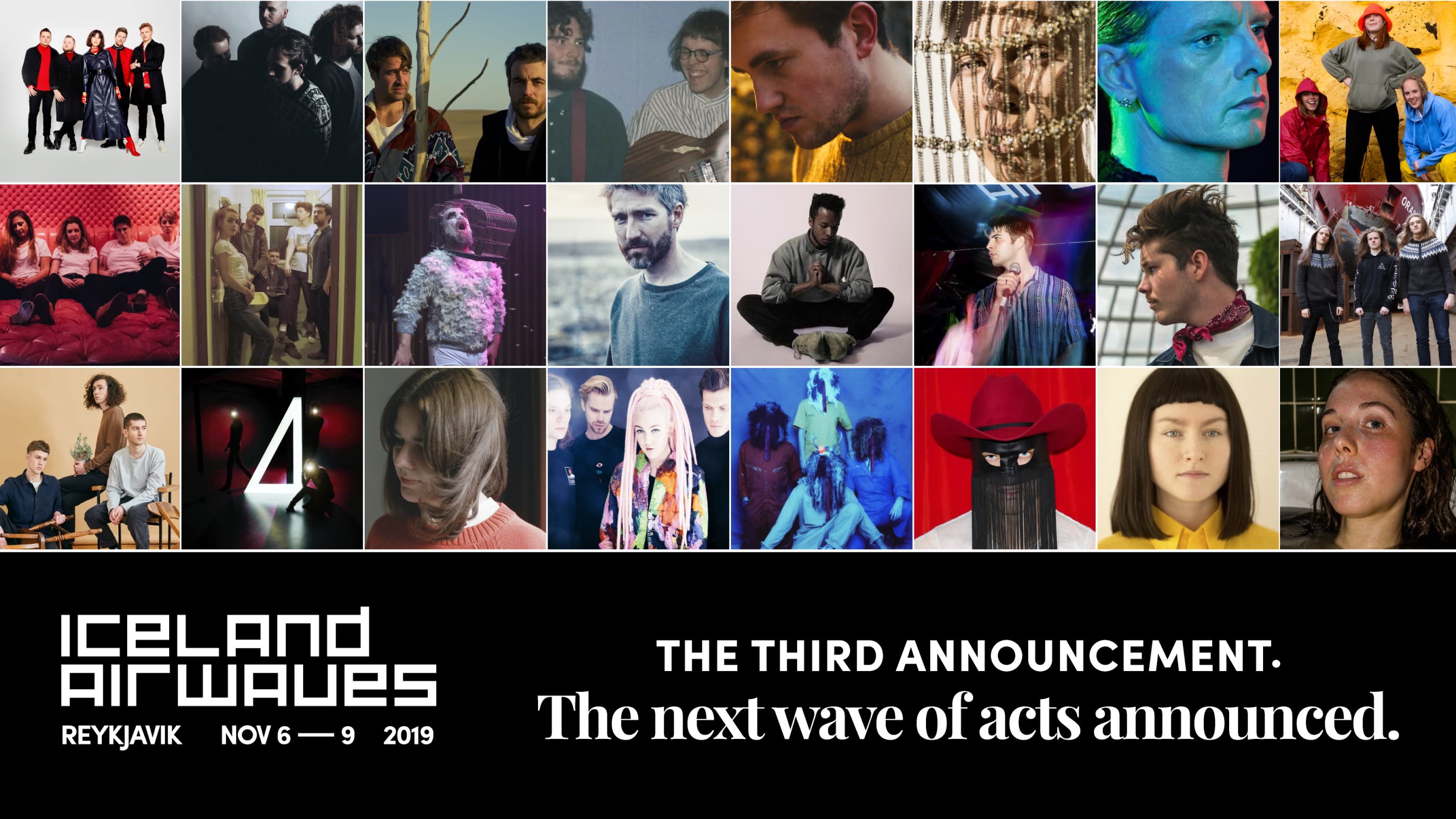 So now we're well into summer, and no-one wants to wish the year away. But in Reykjavík we're getting excited for November and one of our very favorite times of the year.
This year's festival dates are 6 to 9 November, and this year the event celebrates its 21st edition. That's right: 21 times bringing the hottest bands from Iceland, Europe, the Americas and beyond to rock the coolest little capital on Earth. Come and join us!
Icelandair travel packages for Iceland Airwaves 2019

Icelandair is proud founding sponsor of the Iceland Airwaves music festival. Travel packages are available for 2019 and include festival pass, round-trip flights, and hotel accommodation. Read more:
Packages from the US
Packages from Canada (in English, in French)
Packages from the UK
Packages from Ireland
Packages from Germany
Packages from France
Packages from Denmark
Packages from the Netherlands
Packages from Belgium (in Dutch)
Packages from Finland
Packages from Sweden
Packages from Norway
First announcement
The first line-up announcement was made in February.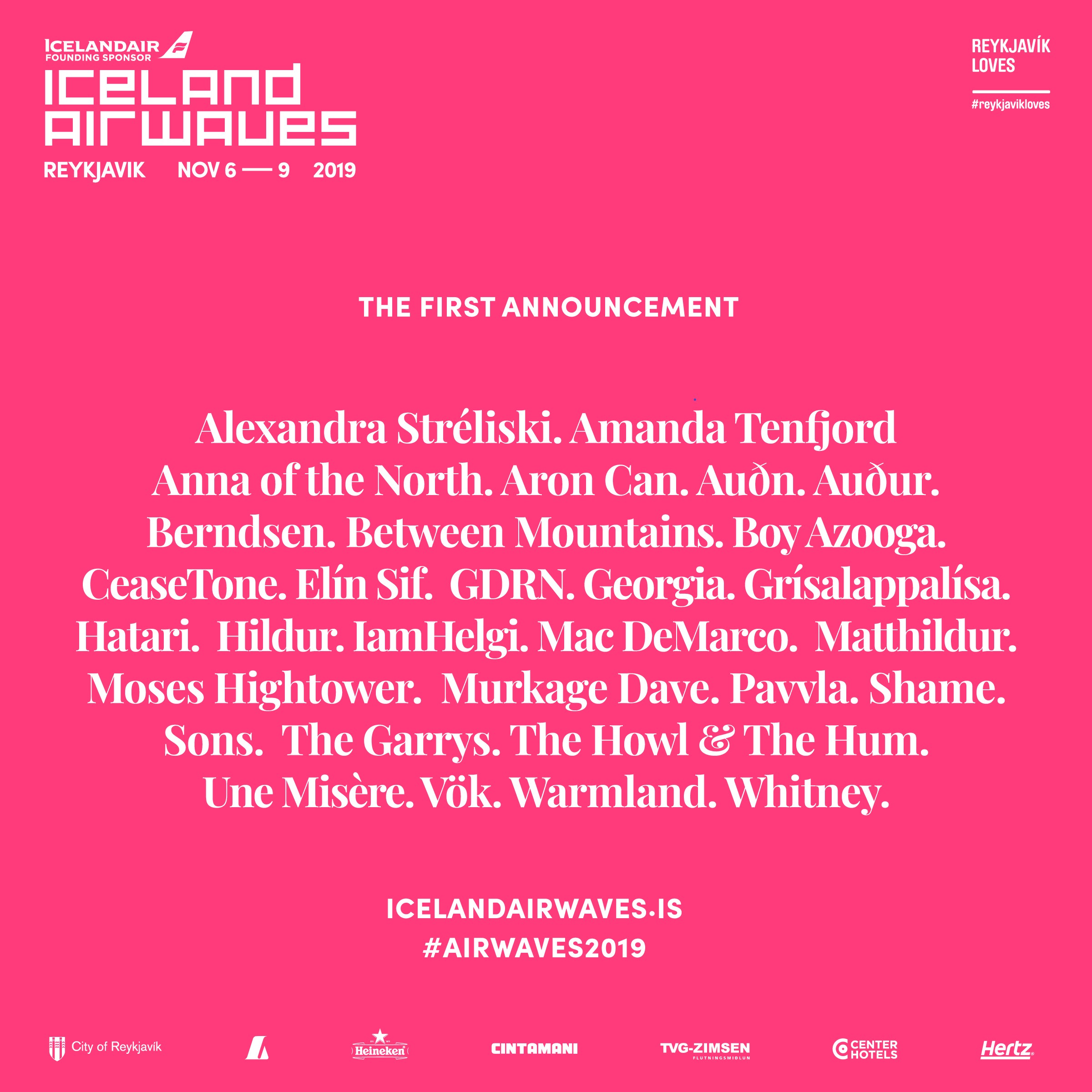 Second announcement
The second line-up announcement was made public on April 9.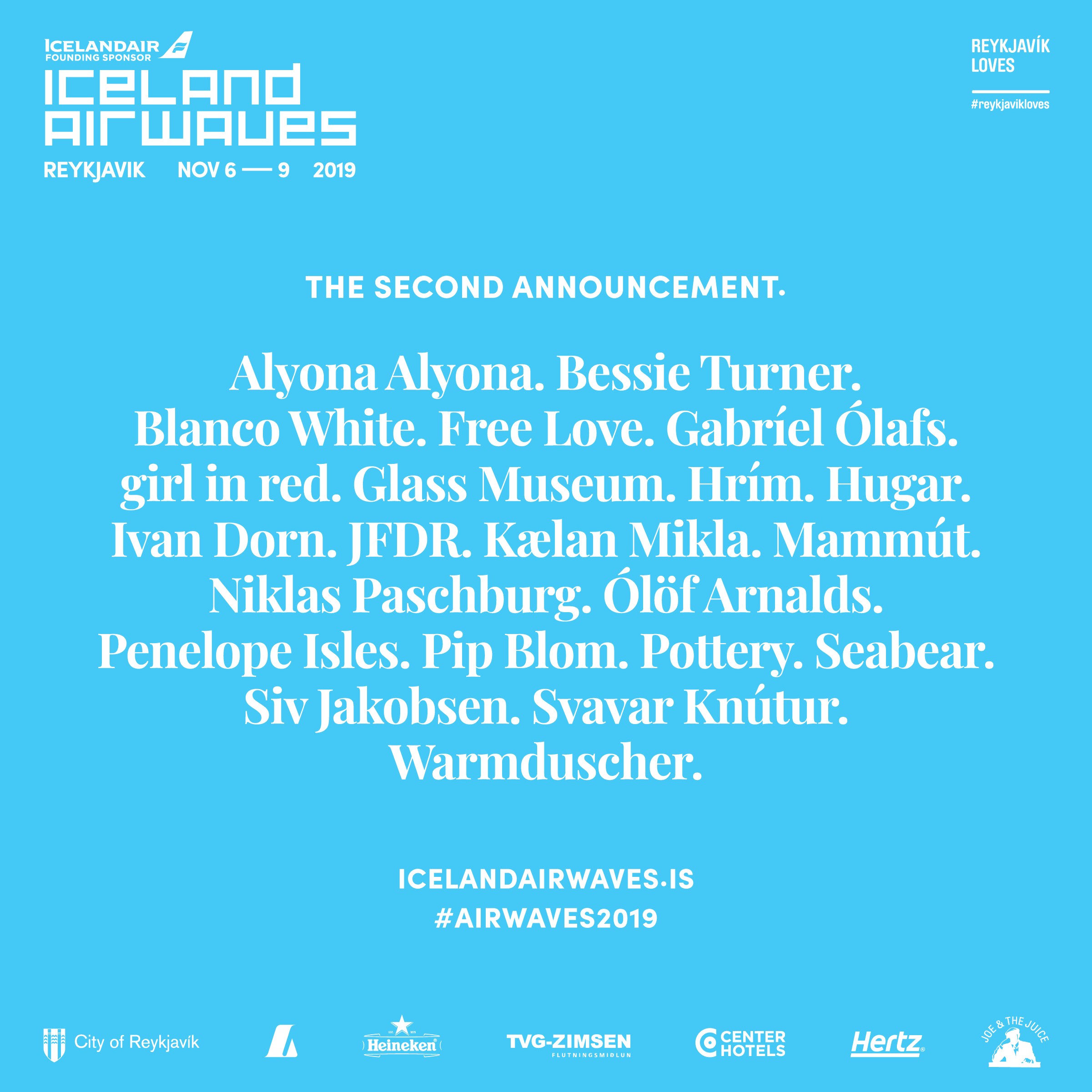 Iceland Airwaves 2018

To give you a taste of just how good Airwaves is, check out our video from the 2018 festival.

Come back soon to check for festival line-up announcements and other news, and visit the official website of Iceland Airwaves for loads more information.