05/24/2022 | 12:30 PM
Rúrik Gíslason on the Reykjanes peninsula
Rúrik Gíslason is a former footballer for Iceland's national team, and a jack-of-all-trades who has turned his hand to making gin, modelling, music, and dance: in 2021, he won the German dance competition 'Let's Dance'.
The Reykjavík native is spending some time this summer reconnecting with his roots, and who better to show us the highlights of Reykjanes peninsula. It's the perfect day out from Reykjavík.
Reykjanes peninsula

Perched on Iceland's southwestern edge, the Reykjanes peninsula serves as the welcome mat for most arrivals to the country, as it's home to the international airport at Keflavík. Reykjavík is just 50km (31 miles) down the road, the Blue Lagoon is just 20km (12 miles) from the airport.
If you want to check out Iceland's newest lava field, from 2021's volcanic eruption at Fagradallsfjall, you can drive the south-coast road for hiking access. Do note that this volcano is no longer erupting, but it's well worth a visit to the lava field.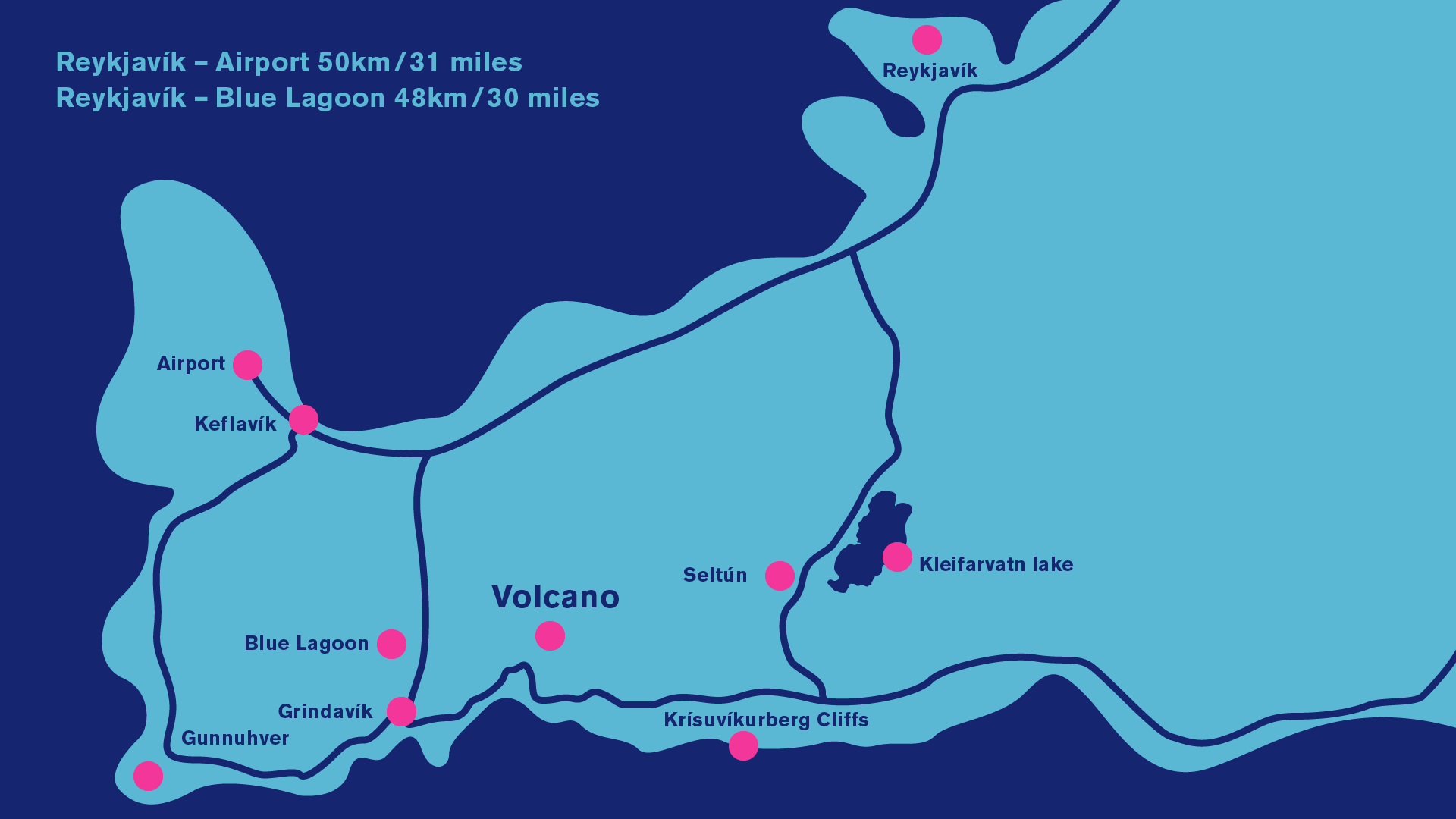 A volcanic wonderland – and in fact a certified UNESCO Geopark – Reykjanes is covered in ancient lava fields, with a landscape that seems from another planet. Not to get too technical: the peninsula straddles the Mid-Atlantic Ridge, the tectonic boundary where the North American and Eurasian plates converge. It's a geological hotbed of activity – this may well be the rugged, roiling Iceland you've fantasized about. An easy driving loop takes in the best of the geological gems.
Read more about the sights and sounds of Reykjanes, following the so-called Blue Diamond tourist route.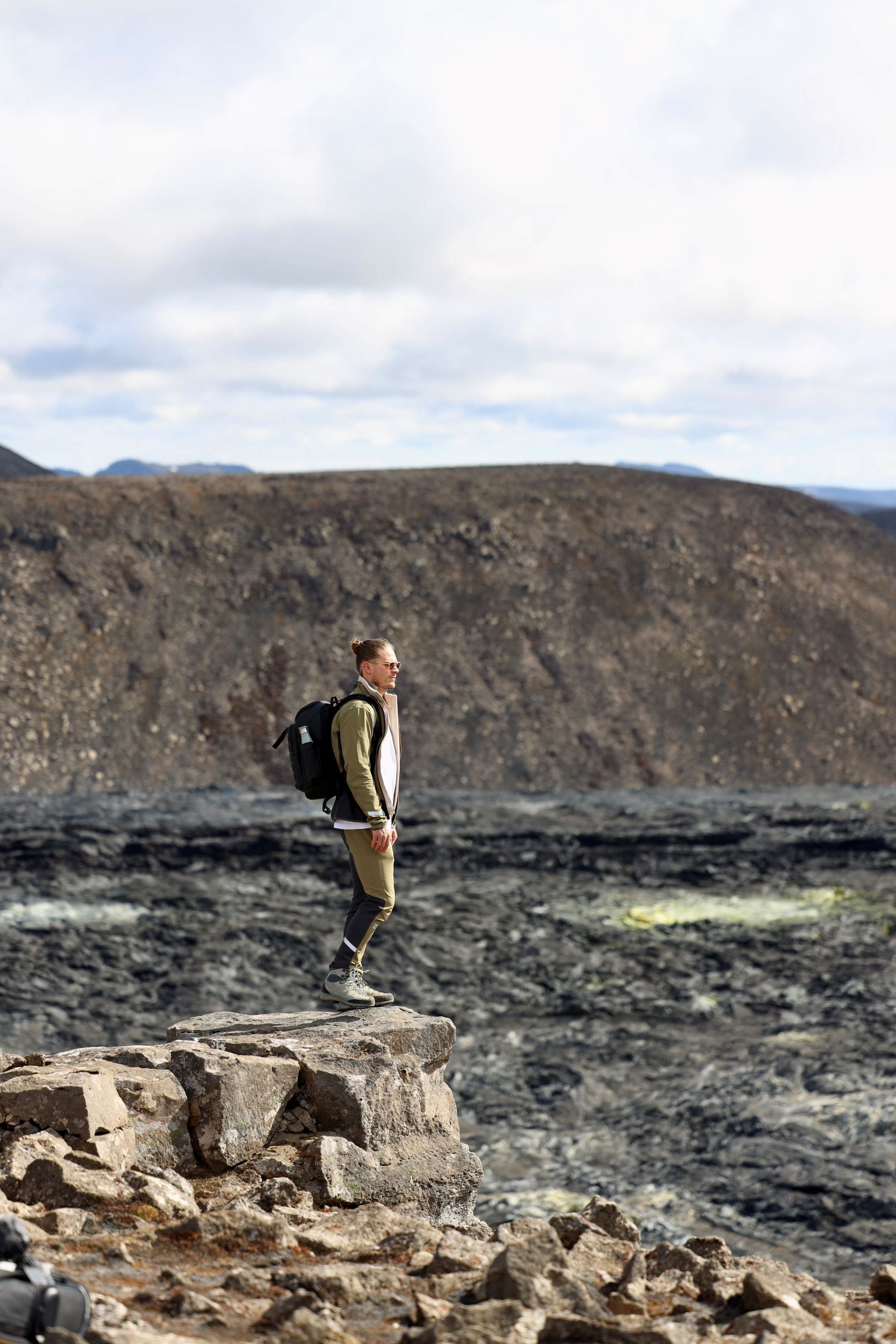 Rúrik's travels
Follow Icelandair on Instagram to see more of Rúrik's adventures in Iceland, and look out for more stories from him as he visits some of Iceland's gems.
Check out his visit to the magnificent Westfjords, his trip to stunning East Iceland, and his snowy adventures in North Iceland.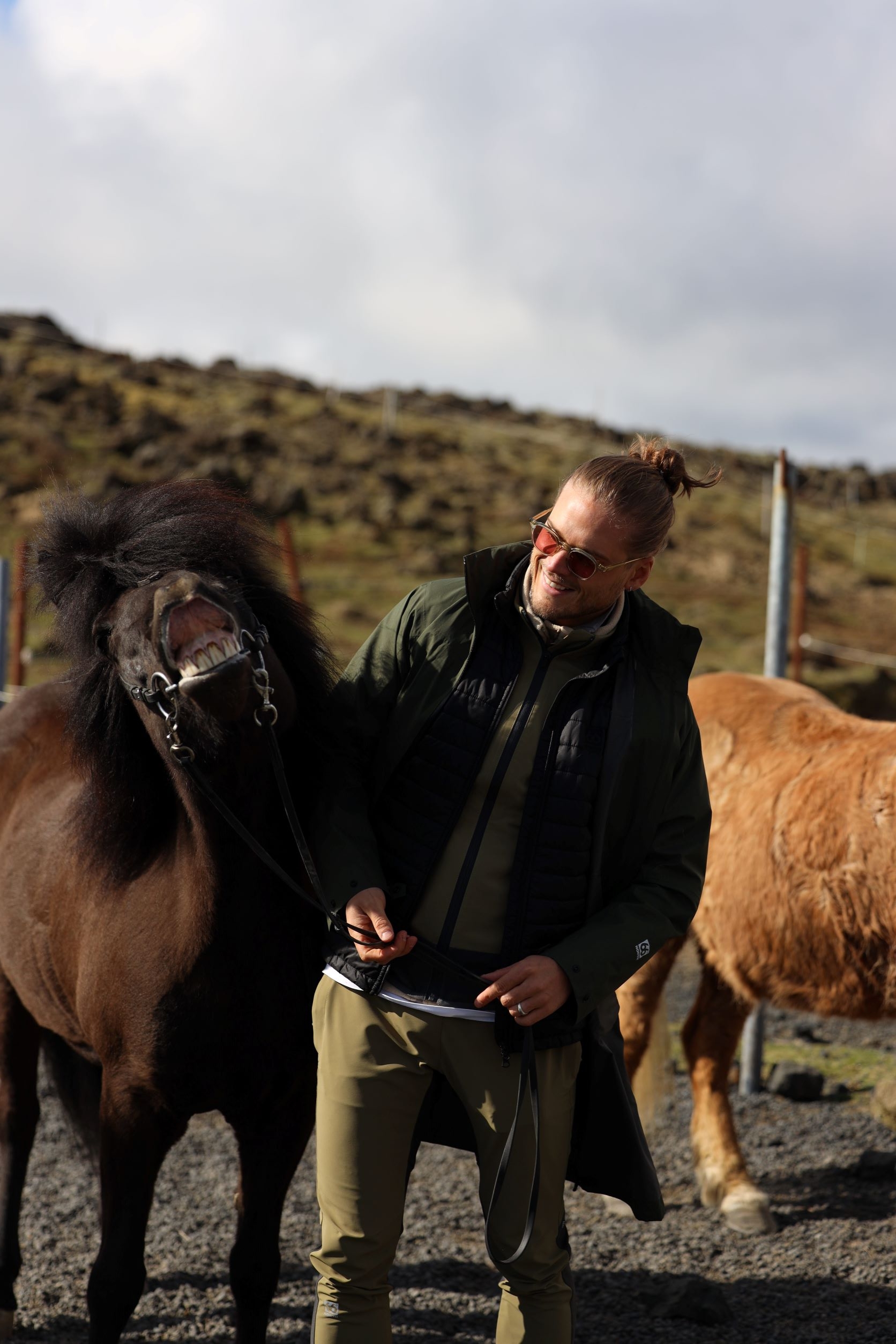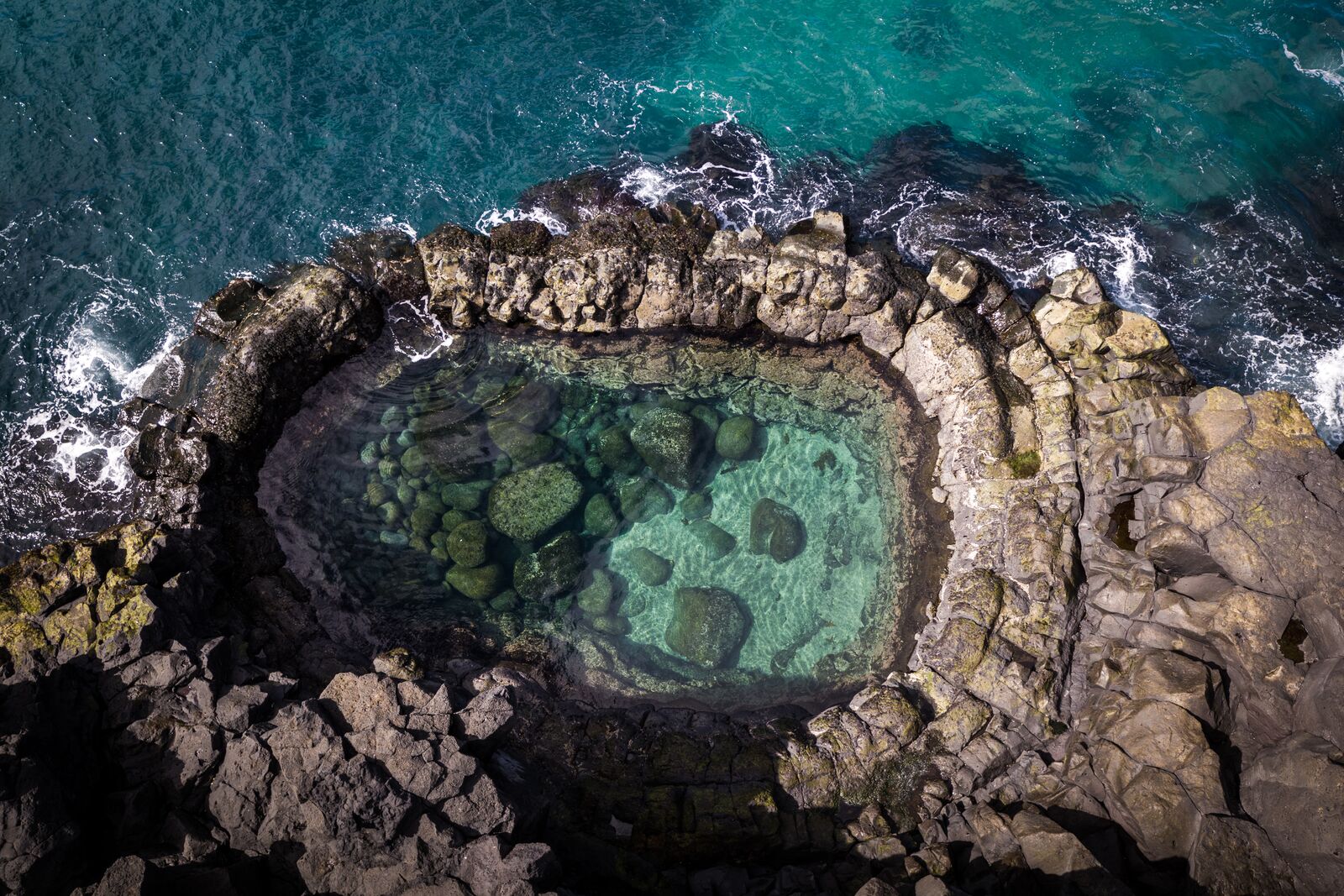 Brimketill pool, viewable from a platform close to Gunnuhver mud geyser. Photo by Ozzo.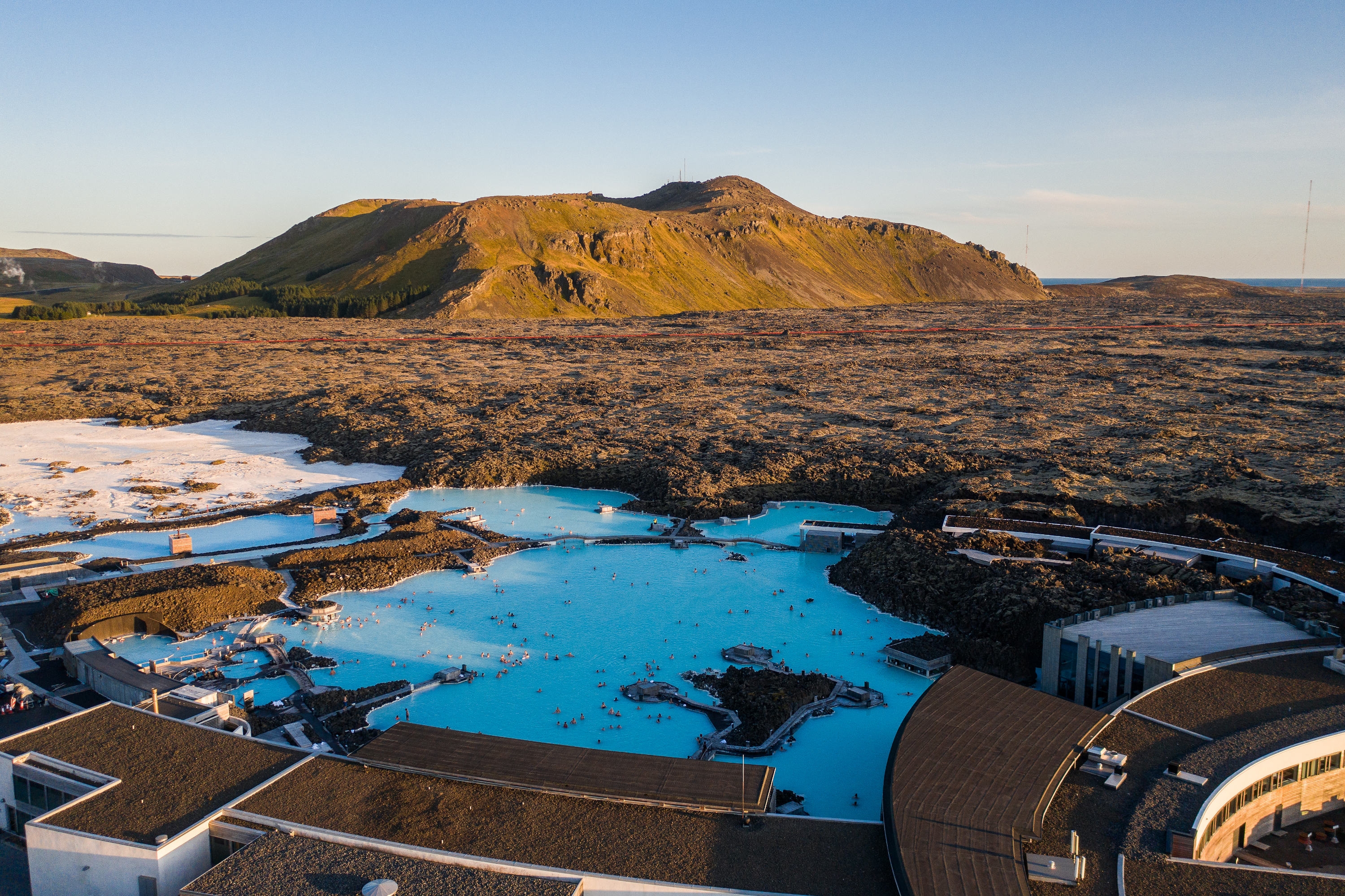 Blue Lagoon, with the mountain Þorbjörn in the background.