Book your flight to Crete with Icelandair
Fly in the next three months: Flights to Crete
Please use the search function at the top of the page to find our best flight deals
*Fares displayed have been collected within the last 72hrs and may no longer be available at the time of booking
Plan ahead for your trip to Crete with Icelandair
Please use the search function at the top of the page to find our best flight deals
*Fares displayed have been collected within the last 72hrs and may no longer be available at the time of booking
What to see and do in Crete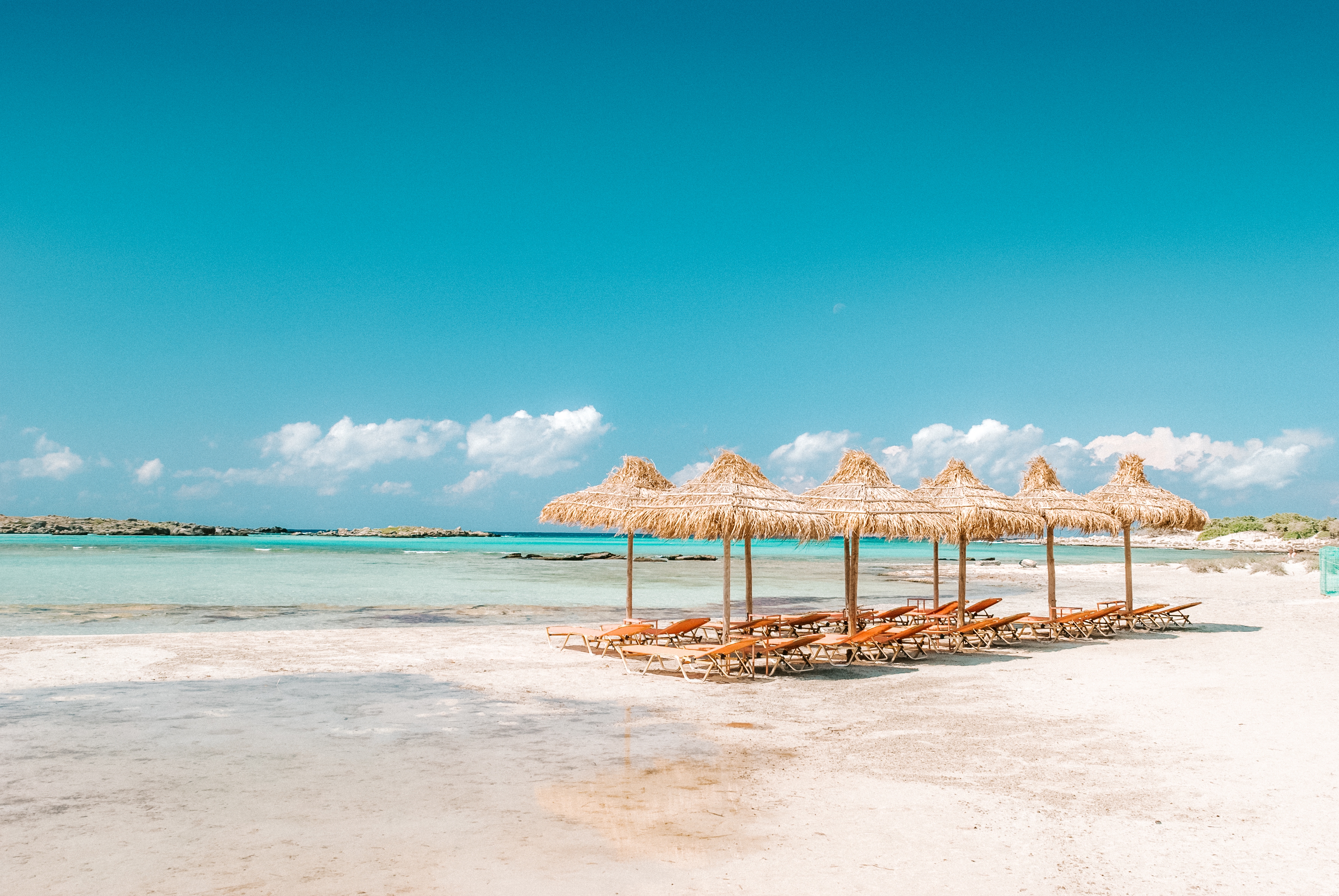 Best time to fly to Crete
One of the southern-most greek islands, Crete, will captivate you with its balmy climate, beautiful nature, sunny beaches, and delicious food. This mountainous island has its own unique character that draws visitors back year after year.
It goes without saying that summer is the high season in this Mediterranean hotspot. Locals and tourists alike make the most of soaking up the beating summer sun on boats and beaches from May through to August. Expect great weather but lots of crowds during these months.
Another ideal time to book flights to Crete is September to October, which lies just outside peak season. You'll still enjoy warm temperatures in September and though it begins to cool down in October, there are plenty of local festivals and celebrations that make your trip worth your while.
Winter in Crete brings colder temperatures but there are still lots of events going on from November to December to enjoy. The spring months of March to April also see some showers, but warmer weather than in the winter.
Getting around Crete
There are a number of public bus services that connect the main cities in Crete, including Chania, Heraklion, Rethymnon and Agios Nikolaos. Buses run more frequently on the north coast than on the south and taxi services can be found in the major towns.
The best and easiest way to get around Crete is by car. You can rent a car from major airports (Heraklion and Chania), and in larger towns and cities. You'll likely need to obtain an International Driving Permit before you depart, but once you get the admin out of the way it'll be worth it to explore all the island has to offer.
Why not take a road trip from Chania to the popular Balos beach? Or go further afield and visit the south coast, which is dotted with quaint little coves that are great for swimming.
You can also take the boat to Chrissi Island, which is home to one of Europe's best beaches. Boats depart from Ierapetra, a south coast town known for its abundant produce and relaxing atmosphere.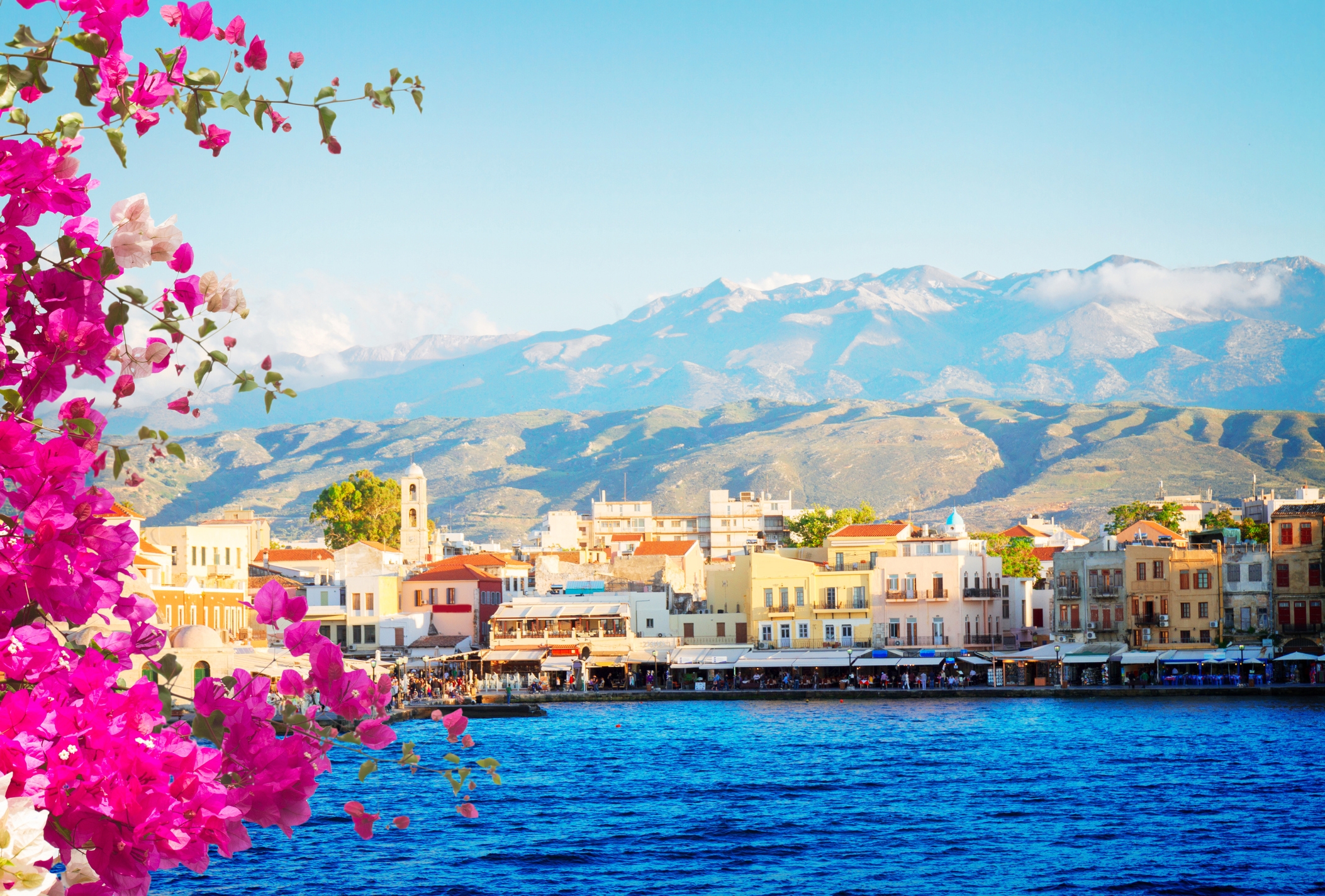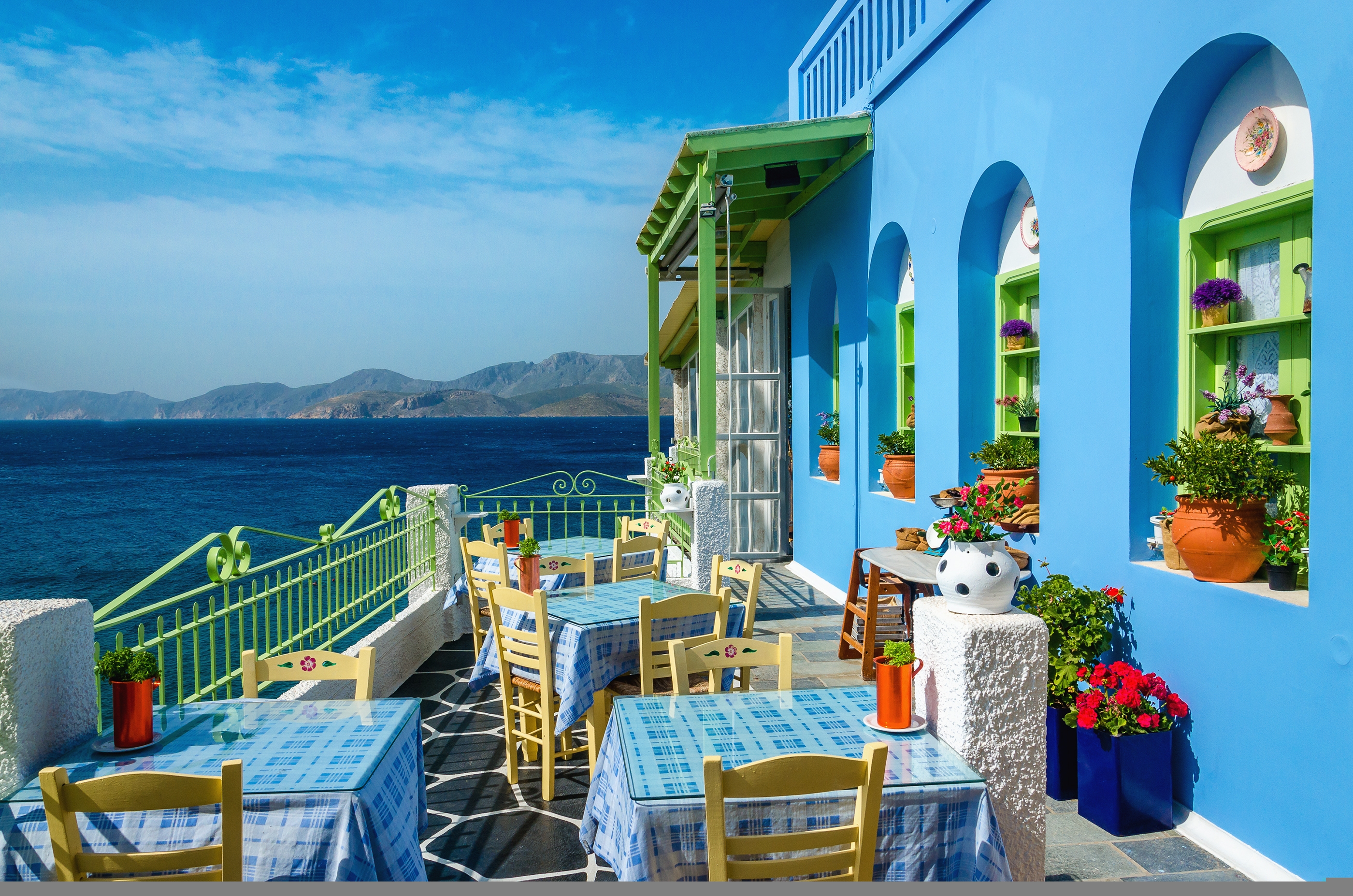 What to eat in Crete
It's not surprising that philosophy has its roots in Greece - its abundance makes the country a paradise for easy living and deep contemplation. And with fresh produce growing so abundantly, Crete is a feast for both body and soul.
Think olives, figs, honey, peaches, tomatoes, watermelon, eggplant, cucumber, prickly pears, oregano, and mint, and you're just getting started.
Crete is indeed known for its unique cuisine, hearty and rustic. Look for a taverna and try dakos – a barley rusk topped with fresh tomatoes, feta, and olives, as well as plenty of olive oil.
Saganaki is a Cretan cheese, like halloumi, fried till golden brown and best devoured with warm pita bread and a glass of ouzo. For a lighter meal, Cretan salad is a hearty snack.
If you're after something sweet, galaktoboureko might be the thing for you. It's decadent custard in phyllo dough, drenched in citrus and cinnamon syrup.
Things to do in Crete, Greece
Crete is best known for its agreeable weather and rich history. Throughout millennia, many civilizations have called Crete their home. Impressive ancient ruins still exist from the Minoan civilization (including the Palace of Knossos, close to Crete's largest city of Heraklion) which dates back to 3500 BC.
During the Minoan age, the city of Chania, then called Kydonia, flourished thanks to its good natural port. Modern-day Chania is a wonderful experience: wander the narrow streets, stop for a waterside coffee, and then explore the crystal blue waters and pristine beaches.
And if an action-packed vacation is what you're after, the area around Chania offers endless possibilities. Go scuba-diving and explore underwater Crete. Sailing is also a popular pastime, with plenty of boat trips available from Chania's old Venetian port.
From there it's fun to walk to the iconic Venetian lighthouse built in the 16th century. If hiking is your thing, head to the rugged trails of the 10-mile Samaria Gorge in southern Crete.
Several theme parks are found close to Heraklion, the biggest city in Crete and a two-hour drive or bus ride from Chania. Limnoupolis water park is close to Chania and is popular among families with children of all ages.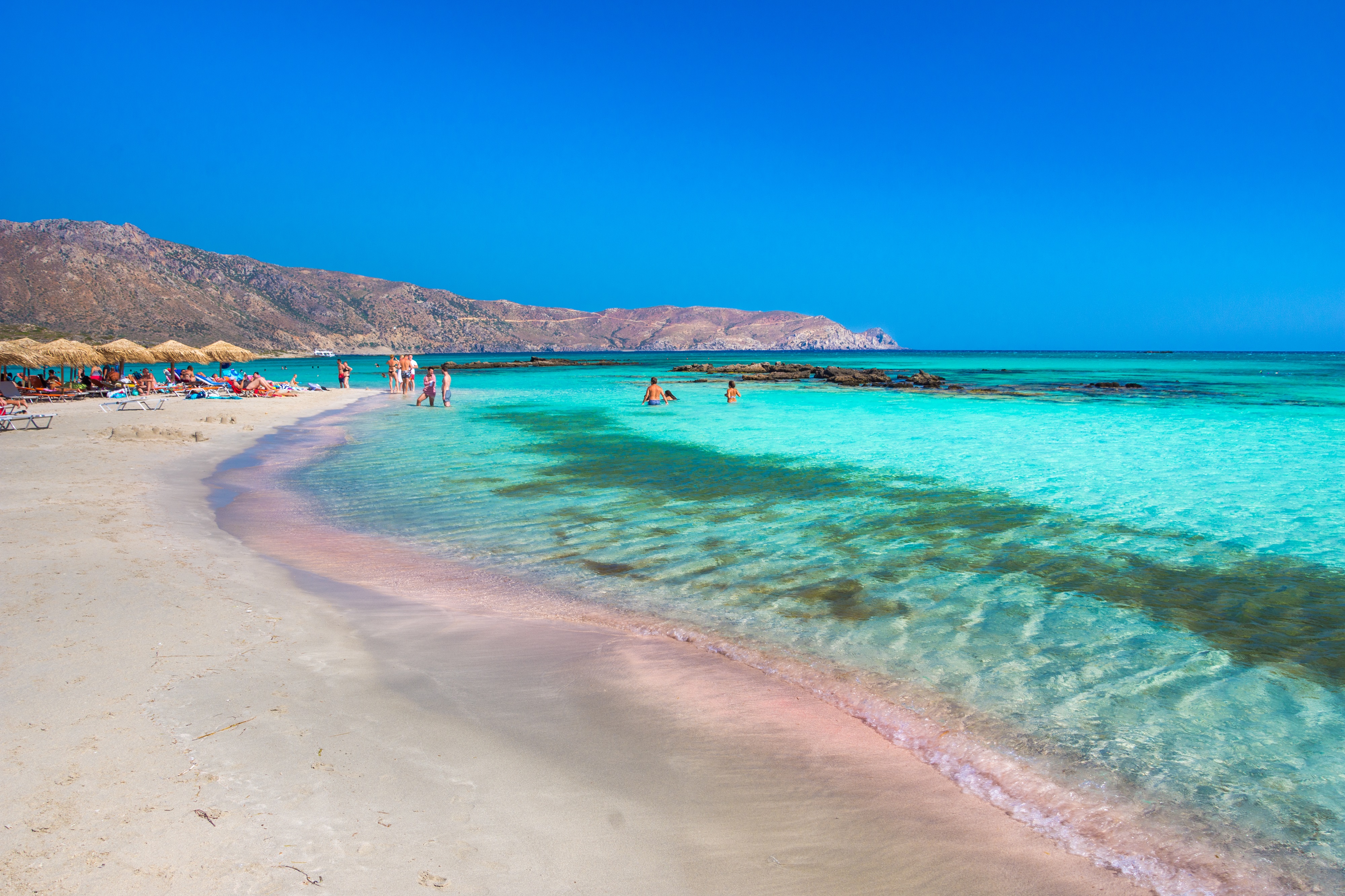 FAQs about travel to Crete
Helpful information for travelers to Chania, Crete
Can you fly from Canada to Crete, Greece?
Icelandair now offers flights to Crete from several Canadian airports, including Toronto and Vancouver. Use the search engine above to find your nearest departure city and book flights to Crete, Greece, from Canada.
How long is the flight to Crete, Greece, from Canada?
The average time of a flight to Crete from Canada is around 12-14 hours. The flight time will vary depending on which airport you're departing from and where your layover is.
Can you get direct flights to Crete?
Currently, there are no airlines flying directly to Crete from Canada. Most US and Canadian routes go via Athens onwards to airports in Crete.
With our hub and home in Reykjavík, Iceland; we fly from Canada via Iceland and onwards to Crete. If you fancy ticking off another island on your bucket list, why not Stopover in Iceland as part of your vacation?
Is it cheaper to fly to Chania or Heraklion?
Heraklion International Airport is the larger, busier destination of the two. If you're looking to experience Crete without breaking the bank, we'd recommend flying to Chania International Airport, which is much less expensive than Heraklion, Crete.
Make the most of your trip